I'm a big snacker.  Lately, I've been trying to eat healthier snacks.   Sorry, Girl Scouts, but it's true.  While I have a secret love affair with Thin Mints and Peanut Butter Patties, let me just tell you that I'd much rather be eating a plate of fresh veggies with some ranch dip.
There's something about crisp veggies with a cool dip that just makes me want to munch and munch and munch.  And knowing that it's a good-for-me snack?  Well, that's always a win in my book.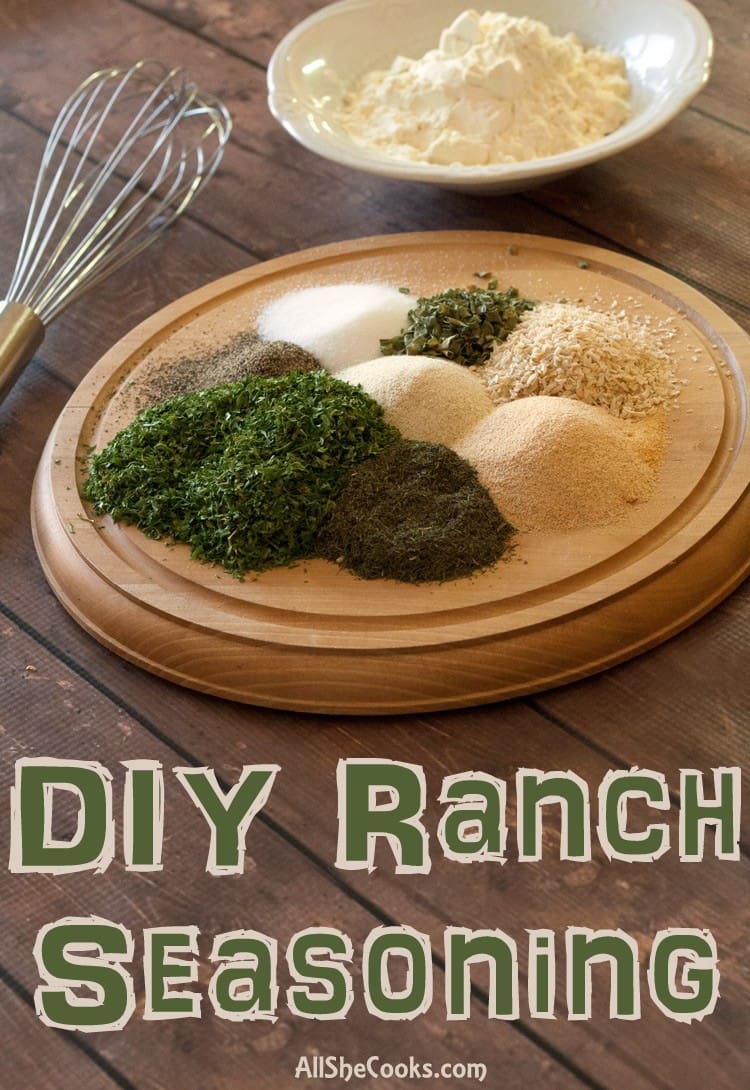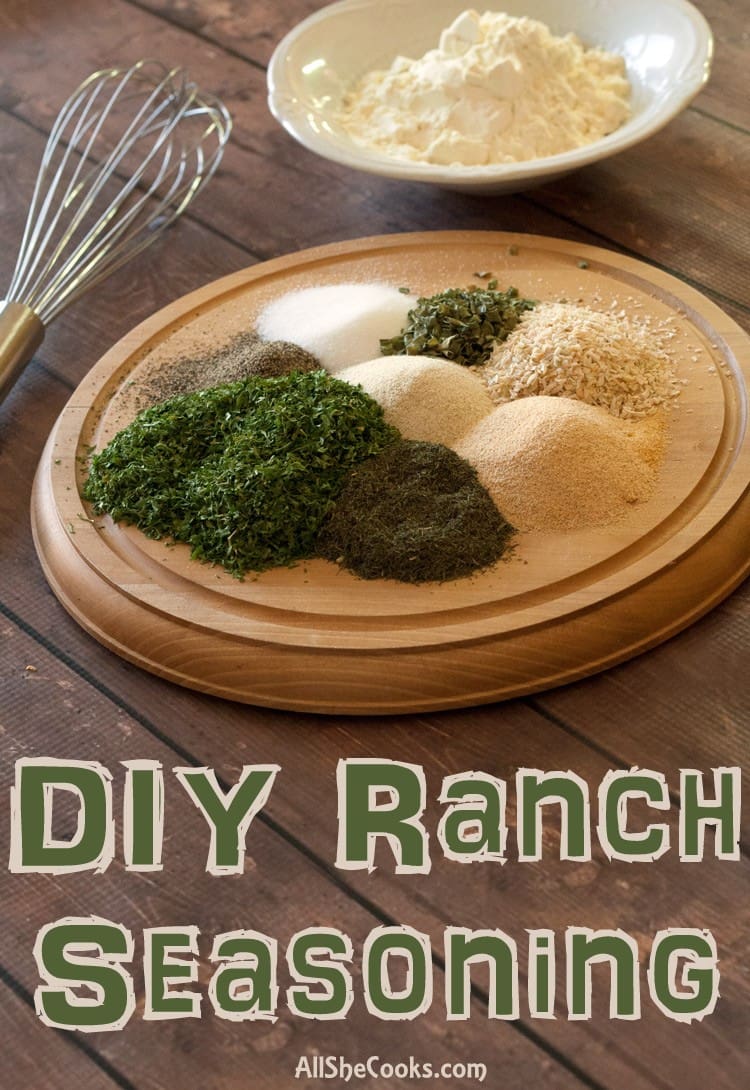 I've been going through so many packets of Ranch Dip mix lately that I decided to just go ahead and make my own.  I mean, seriously.  Why would I want to eat a mix that has all kinds of preservatives in it if I can make a healthier alternative right here at home.  So, I did just that.
And it was easy peasy, chicken squeasy.
Okay… forget that last part, but DIY Ranch Seasoning is SO EASY to make that there is simply no reason why you can't mix some up at home yourself.
The ingredients are super simple, and as long as you have an air-safe container, this seasoning mixture will easily last a couple of months- unless you use it up super fast like I do.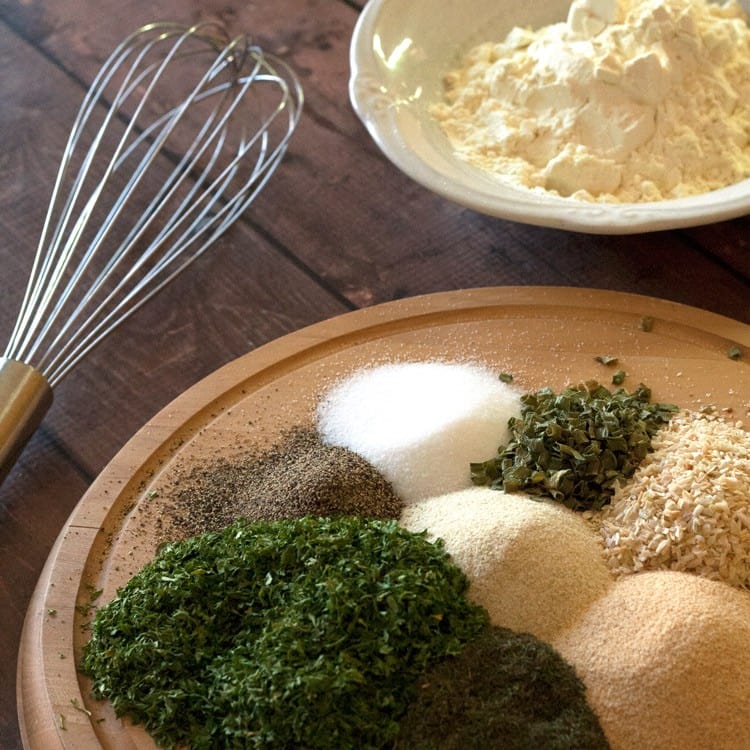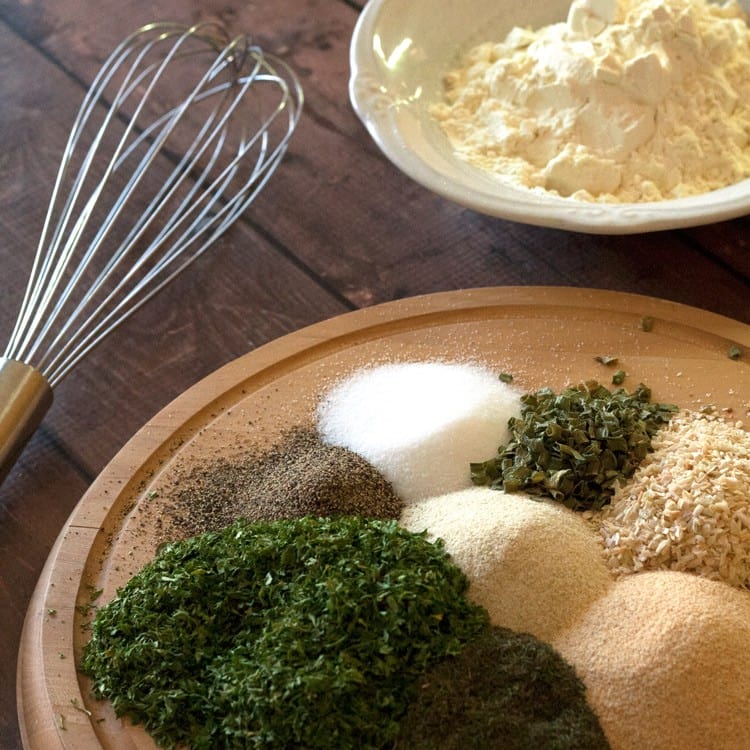 Mix together all of these good seasonings: dry chives, pepper, salt, garlic powder, onion powder, minced dry onions, parsley, and dill weed with dry buttermilk.  Stir it all up until well incorporated and put in a container to store in the refrigerator.  Just an FYI- dry buttermilk HAS to be stored in the refrigerator after you open the container.  Make sure you store this seasoning mix in the refrigerator accordingly.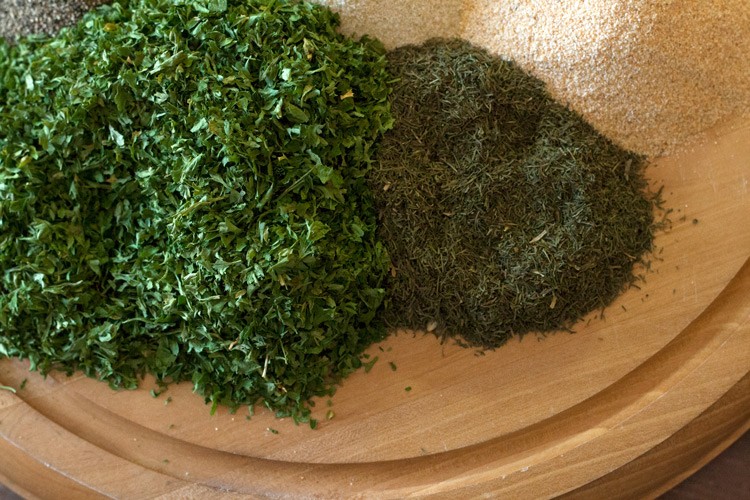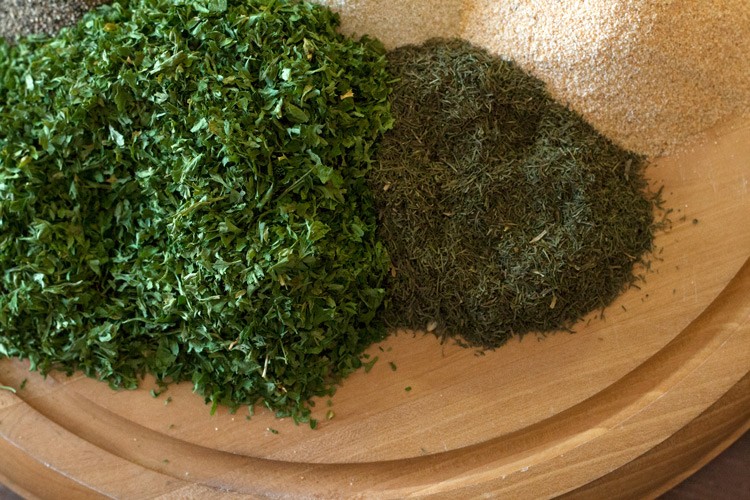 Doesn't this just look FRESH?  Once you start measuring out all of the herbs and spices, you will catch a whiff of ranch goodness.  If you're already a ranch aficionado you'll pick up on the combined fragrance of this mixture immediately.  Then, you can ponder about the variety of recipes you can add this seasoning to for an easy dinner seasoning solution.
Soups, meat dishes, casseroles, not to mention a variety of dips…the possibilities really are limitless.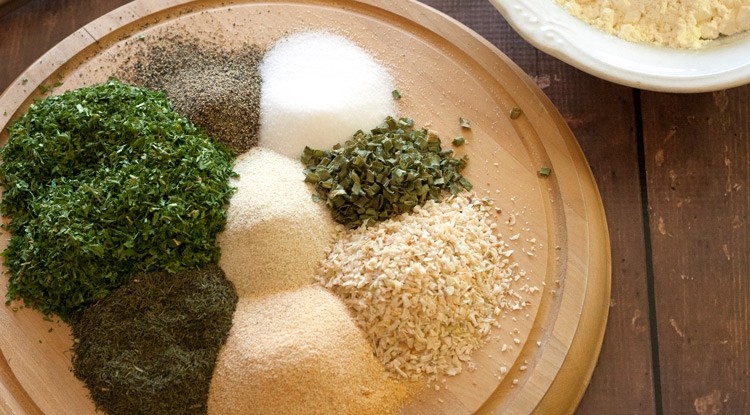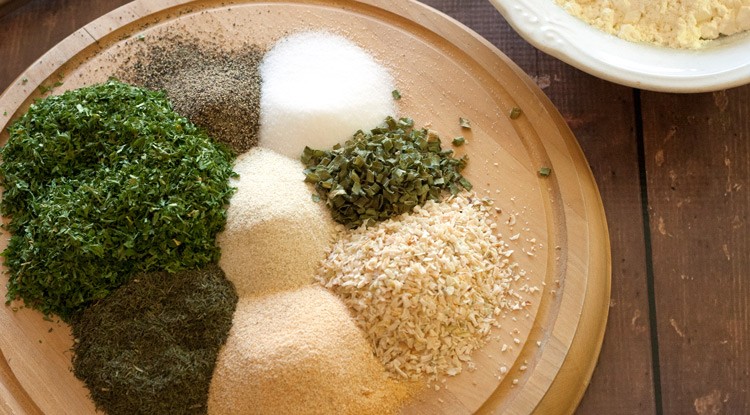 Use DIY Ranch Seasoning in recipes like our very own: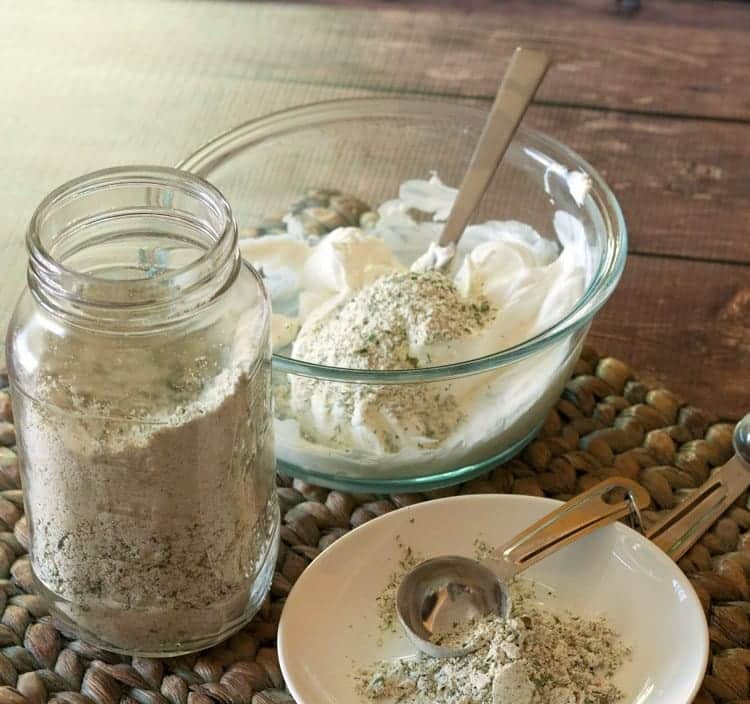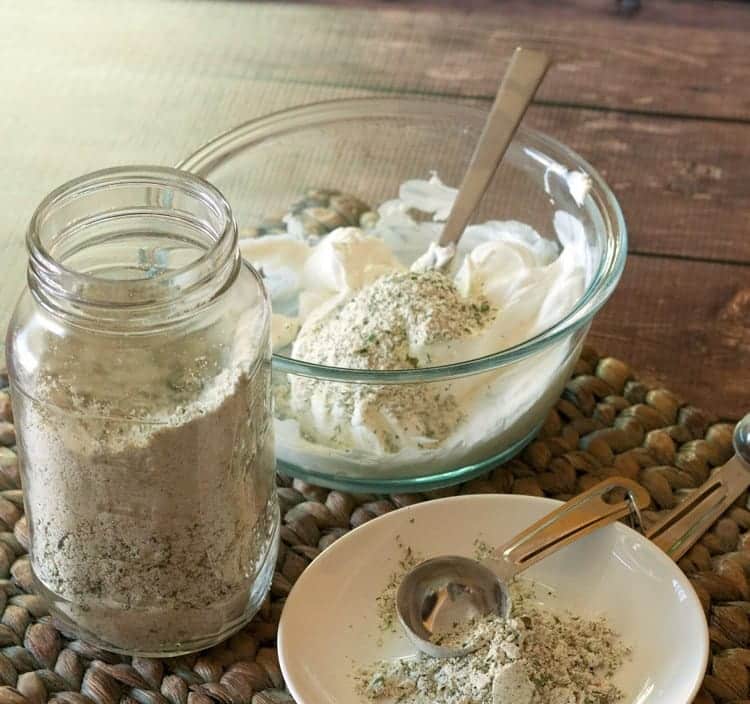 ---
 Want some other dip recipes?: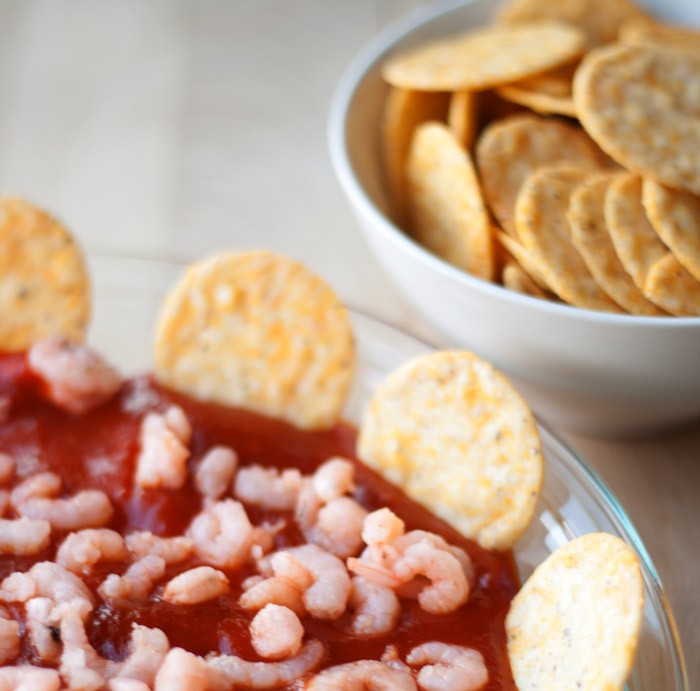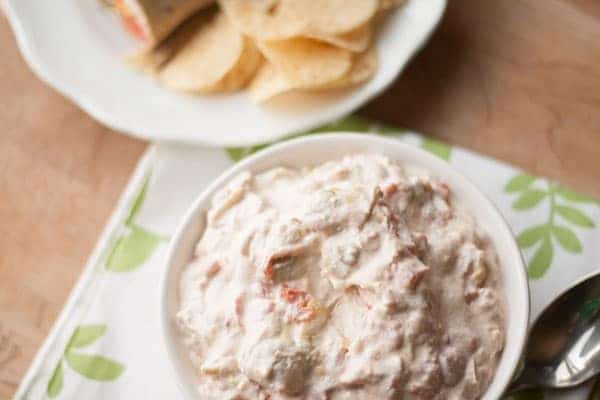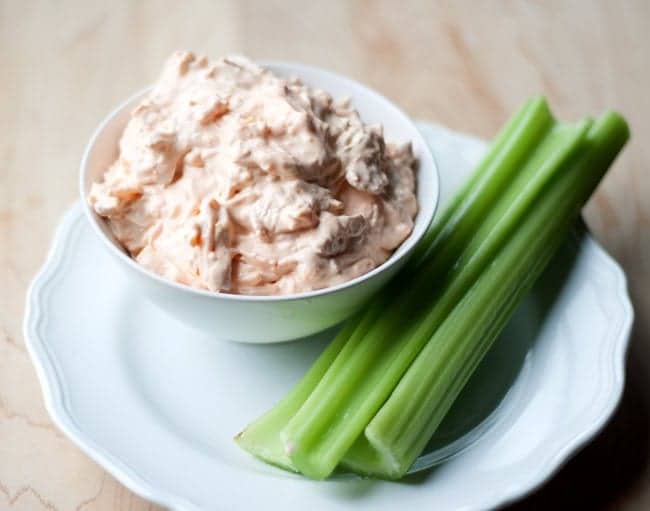 ---
Print
DIY Ranch Seasoning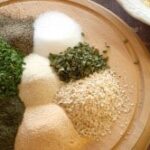 Prep Time:

5 minutes

Total Time:

5 minutes
Ingredients
1 1/3 cup dry buttermilk
8 Tbsp. dried parsley
8 tsp. garlic powder
8 tsp. onion powder
8 tsp. dried minced onion
6 tsp. dried dill weed
4 tsp. ground black pepper
4 tsp. dried chives
4 tsp. salt
Instructions
Mix all ingredients together until well-blended. Must be refrigerated in an an airtight container. Shelf life is up to 3 months.
To use mix: 3 Tablespoons is equivalent to a packet of store bought Ranch seasoning mix
The following two tabs change content below.
Latest posts by Jessica McCoy (see all)