One of the best Christmas plays of all time is here! My family and I simply can't wait to go see Dr. Seuss' How The Grinch Stole Christmas! The Musical at the Overture Center in Madison, WI.
The show is only playing from November 21st to the 26th in Madison, so time is limited to see this fun and festive show! You can buy your tickets online on the Overture Center website.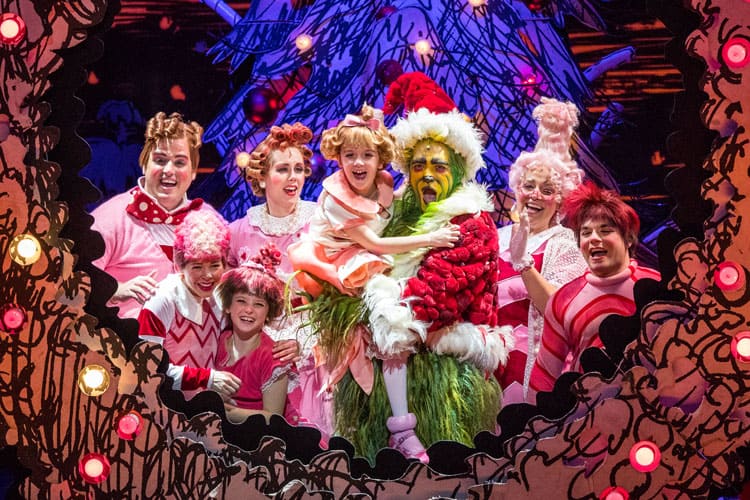 The Grinch broke box office records for two consecutive years on Broadway during its holiday engagements at the St. James and Hilton theatres in New York. Since then, more than 1.2 million theater-goers across America have been delighted by this heart-warming holiday musical, which The New York Times praised as "100 times better than any bedside story" and the Gannett papers hailed as "A genius of a show! A total delight for both kids and adults."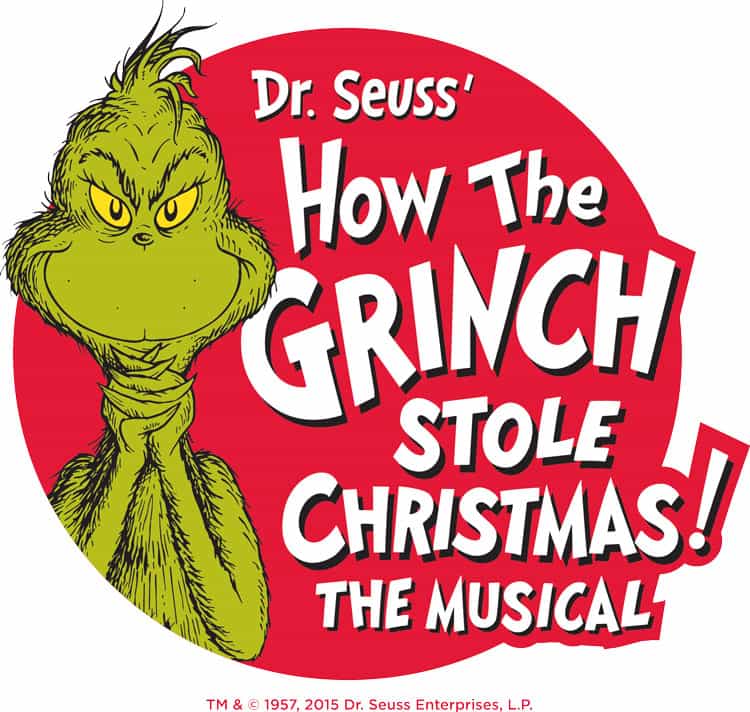 Dr. Seuss' How The Grinch Stole Christmas! The Musical features the hit songs "You're A Mean One Mr. Grinch" and "Welcome Christmas" (written by Albert Hague and Dr. Seuss) from the original animated series. Max the Dog narrates as the mean and scheming Grinch, whose heart is "two sizes too small," decides to steal Christmas away from the holiday-loving Whos.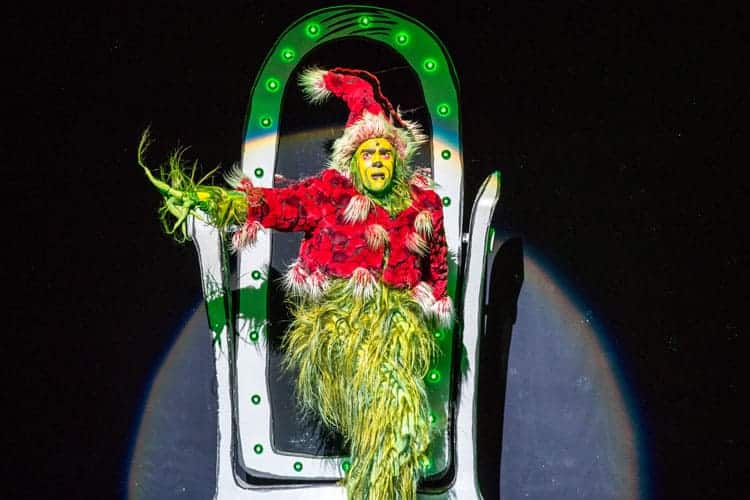 Magnificent sets (John Lee Beatty) and costumes (Robert Morgan) inspired by Dr. Seuss' original illustrations help transport audiences to the whimsical world of Whoville, while the music and book of Mel Marvin and Timothy Mason breathe new life into this timeless story of the true meaning of Christmas. The 2017 production is directed by Matt August and choreographed by Bob Richard based on the original choreography by John DeLuca and originally created by 3-time Tony Award® winning director Jack O'Brien.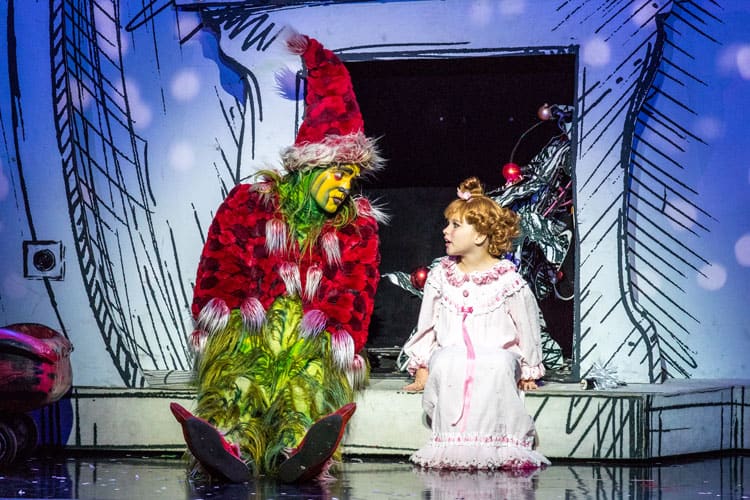 Read our interview with Cindy Lou Who (Delilah Rose Pellow) below:
1–How the Grinch Stole Christmas is an epic children's story. It's been a big part of holiday tradition for years for so many people. Did you grow up with the story and if so, how did that impact your auditioning and playing a role in the play?
Yes! I grew up watching and hearing about the Grinch! I also grew up getting told a lot that I looked like Cindy Lou Who! So when the audition came up I really wanted to try.  
2–What is the costume/makeup process like for How the Grinch Stole Christmas in comparison to other roles that you've played.
This has been very different from other roles I've played. There is a lot more make up then other shows I've been in since the characters are supposed to look like something out of a story. Most shows that I've done have had more basic things, but this has so much more. I have to wear really long fake eye lashes! Before I leave for the theatre I have to pin curl my hair and put a wig cap on to prep for my wig! The wig is very fun! It's curly and has a cute pink bow! Wearing my costume is very fun! Its all bright and pink and has a HUGE bow on the back! My shoes are funny! They look like clown shoes only they're pink!
3–How is it like traveling with How the Grinch Stole Christmas? How many cities will you visit during the 2017 run of How the Grinch Stole Christmas?
We will travel to 6 cities with the tour. I am from Kansas City so I also had to travel to New York for rehearsals before the tour started. The tour bus is very fun! We play fun games and watch movies, but in the mornings its not as fun because we have "quiet time" so everyone can go back to sleep! We stop to stretch our legs and eat lunch. Some of the bus rides are VERY long!
4–Cindy Lou Who has always been a family favorite character during our annual viewing of the How the Grinch Stole Christmas movie. What are your likes and dislikes about the character Cindy Lou Who?
My likes are that she sees good in others, and is very sweet and innocent. She loves to have good energy and she saves Christmas! I love that she sings to the Grinch and it changes his heart. I don't really have anything I don't like about her she is so much fun to play!
5–What is your favorite thing about being in the play, How the Grinch Stole Christmas?
My favorite thing about being in Dr. Seuss' How the Grinch Stole Christmas! The Musical Is inspiring other kids to be like Cindy Lou Who and seeing all the good in others especially people who are different than you because deep down everyone is a WHO! I also love making new friends with the cast and crew!
The following two tabs change content below.
Latest posts by Jessica McCoy (see all)