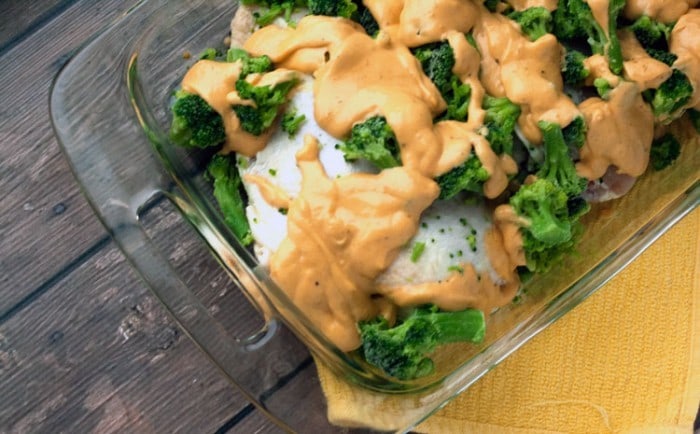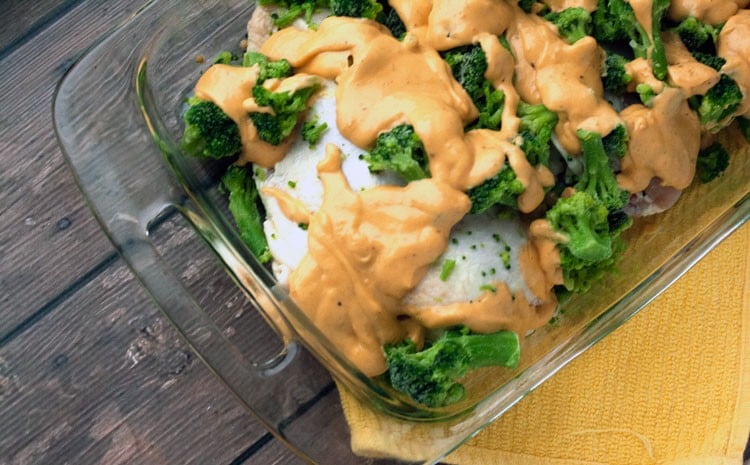 This post was sponsored by Campbell Soup Company. The content and opinions expressed below are that of All She Cooks.
Baked Chicken Broccoli Recipes
I'm in love with recipes like this Chicken Broccoli Cheese Bake that I made last night. There are times that just call for something simple, and this is an easy recipe that you can count on. Now, you could easily adapt this and add it to your slow cooker chicken broccoli recipes.
I used whole chicken breasts instead of the boneless, skinless chicken breasts that were called for on the pack of Campbell's Sauces. I like to shop for meat when it is on sale, and it just so happened that chicken breasts were on sale at my local grocery store. That equals a win for my pocketbook.
Now I have leftover chicken, because wouldn't you know it--I make a big dinner and the hubs has a meeting and our son was at a friend's house studying. So, dinner for four turned into dinner for two. Which means twice the leftovers.
I'm planning to shred up the leftover chicken and make a chicken tortilla soup. This time of year, I'm all about soup. Which is a GOOD thing, because in less than a week, I'm getting braces. I've heard I might be eating soup for a little while.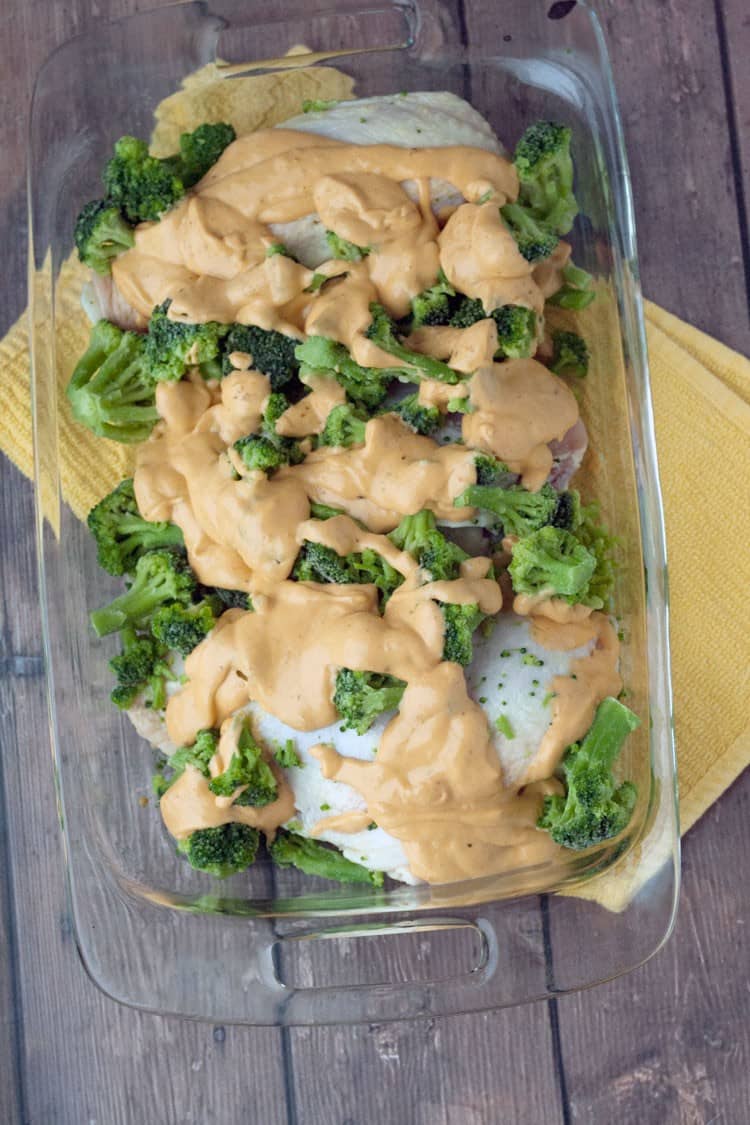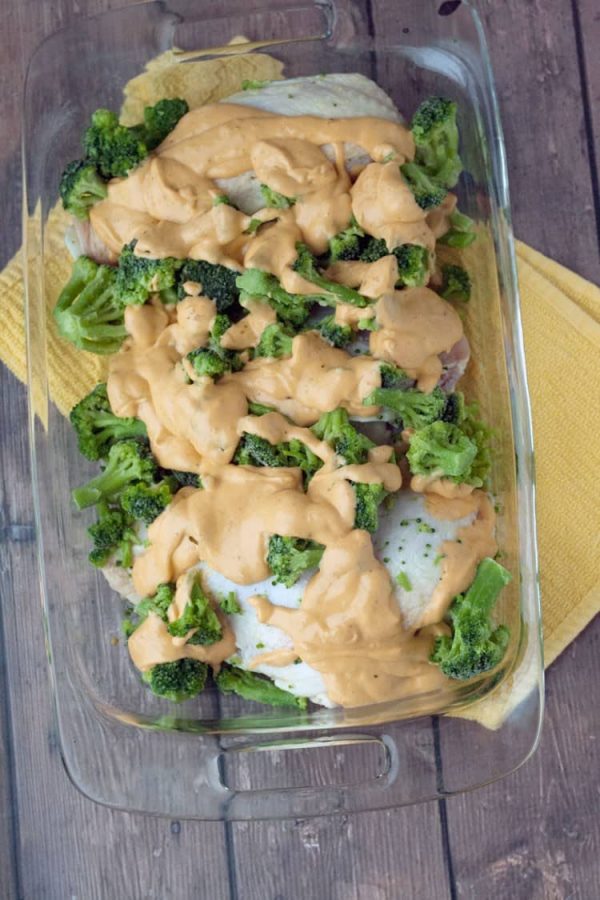 Quick One Pot Dinner Casseroles
One dish recipes. Dinner made easy. This is what I'm talking about when I talk about saving time. When you make a one of our favorite one dish dinner casseroles, not only do you save time on throwing everything into one dish, you save time on the clean up. And we all know that kitchen cleanup can take a lot of time. If you're like me, its the part of cooking that isn't fun.
That's why some days I really relish cooking shortcuts like Campbell's Sauces. Whether it's a slow cooker day, a skillet day, an oven or a grill day--there are sauces to fit my needs when I don't have time to make something from scratch. We're talking about something that is simple to prepare from beginning to end, resulting in a complete end dish that is a winner.
Dinner in 3 easy steps!
So, keep  it simple when you're in a time crunch with one dish recipes. Dinner will be done in no time.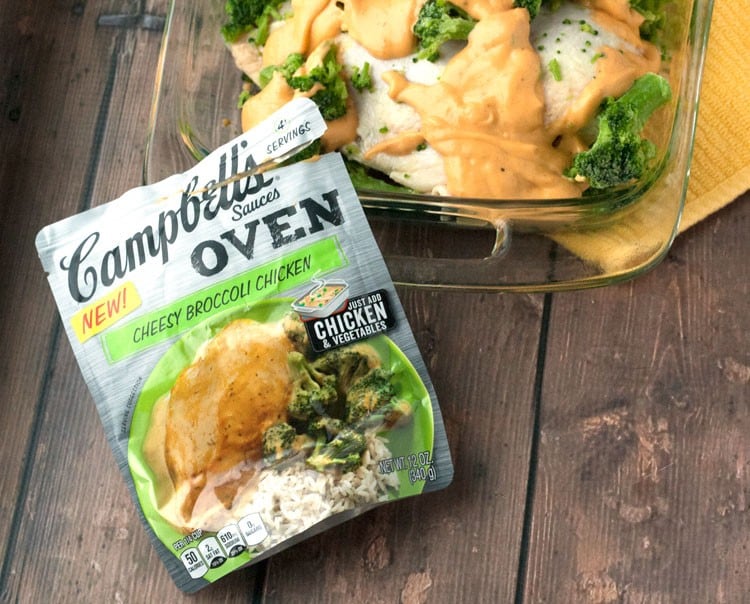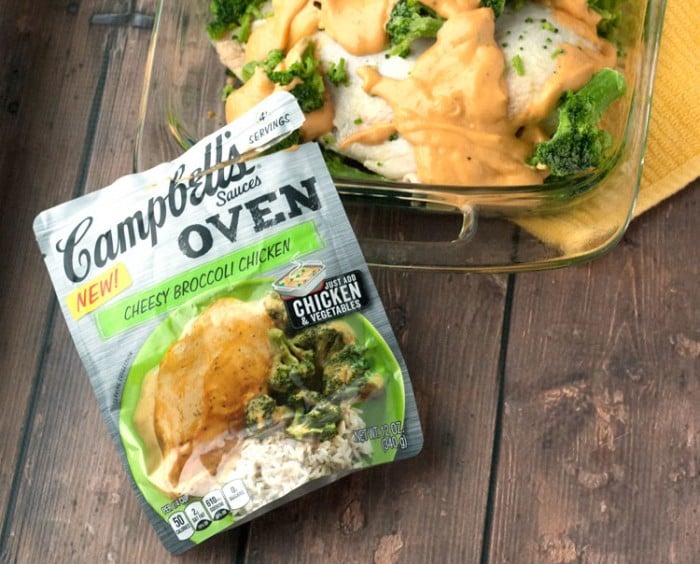 Easy Chicken Broccoli Recipes
Chicken. Broccoli. Cheese sauce.
Toss it in the oven and bake. Oh, and did I mention that the aroma of this delicious combination will make you salivate?
Don't like broccoli? Maybe throw in some cauliflower, carrots, or brussel spouts instead. Now there is a vegetable I've been craving lately.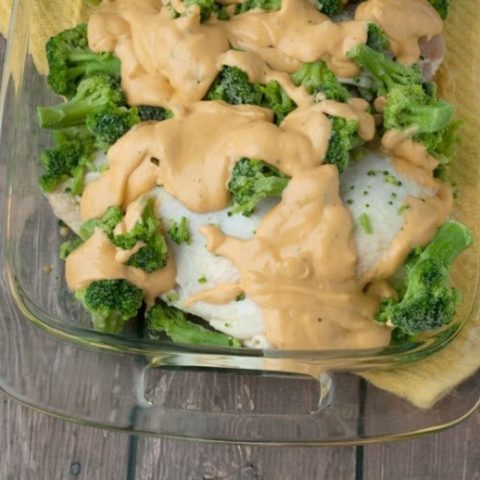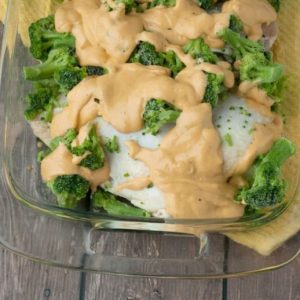 Easy Baked Chicken Broccoli Recipe
This quick and easy Cheesy Chicken and Broccoli only takes 3 ingredients and 5 minutes of prep!
Ingredients
4

chicken breasts

16

ounce

bag frozen broccoli

1

bag Campbell's "Cheesy Broccoli Chicken" Sauce
Instructions
Preheat oven to 400 degrees Fahrenheit.

Place chicken and broccoli in 13x9 baking pan.

Pour Campbell's Sauce over the top. Follow cooking instructions on bag.

Bake 40 minutes, until chicken is cooked through.
Notes
For a variation, add additional veggies like carrots, cauliflower and Brussels sprouts.
Nutrition
Calories:
296
kcal
Carbohydrates:
8
g
Protein:
51
g
Fat:
6
g
Saturated Fat:
1
g
Cholesterol:
145
mg
Sodium:
300
mg
Potassium:
1195
mg
Fiber:
3
g
Sugar:
2
g
Vitamin A:
774
IU
Vitamin C:
104
mg
Calcium:
65
mg
Iron:
2
mg