This post brought to you by DairyPure Milk. The content and opinions expressed below are that of All She Cooks.
Pure and Simple recipes using no more than 5 ingredients. #dairypure, #pureandsimple #ad
Okay.  Lets get straight to the point.
Point #1- I love making recipes that are super FAST and super EASY.
Point #2- I also love making recipes that have some ingredients with nutritional benefits. So, even though I sometimes tend to have a sweet tooth, I like to add in DairyPure milk.  And here's what i love about that ingredient:  It starts Pure. Stays Pure.  That says it all, doesn't it?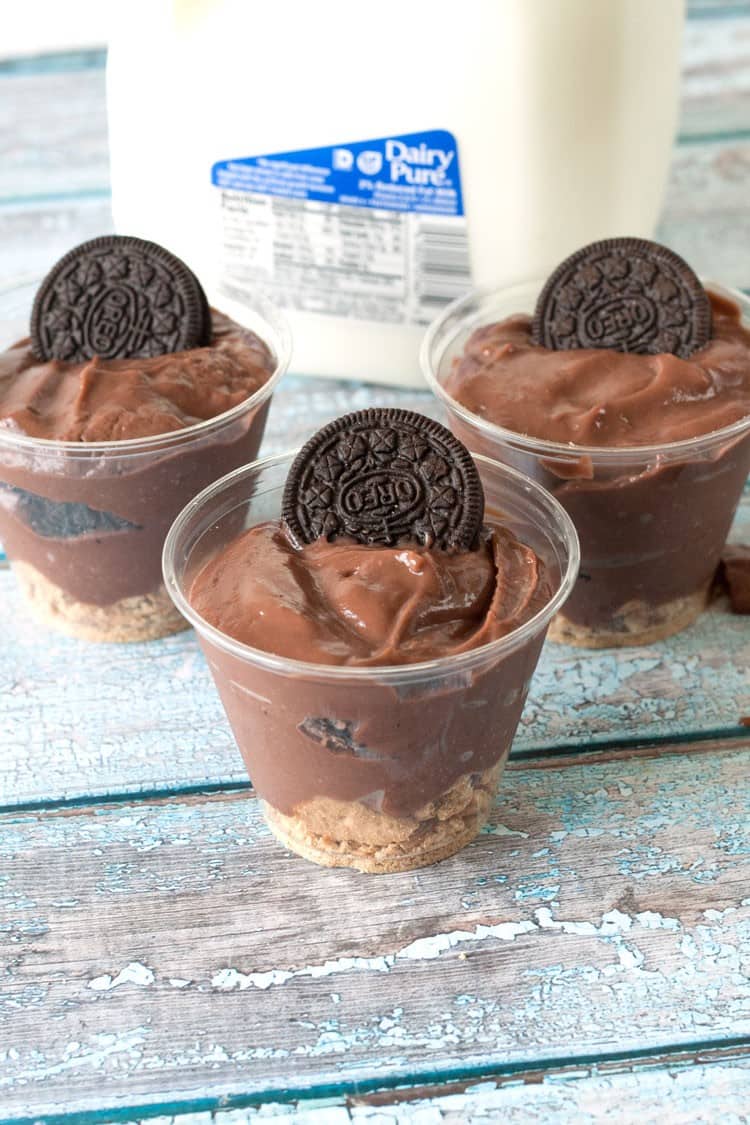 But, in case you were wondering, DairyPure milk is the only milk backed by an exclusive 5 Point Purity Promise:
No artificial growth hormones (note: this point requires the following legal copy – "No significant difference has been shown between milk derived from cows treated with the artificial growth hormone rbST and non‐rbST‐treated cows."
All milk is tested for antibiotics
Continuously quality tested to ensure purity
Only from cows fed a healthy diet
Cold shipped fresh from your local dairy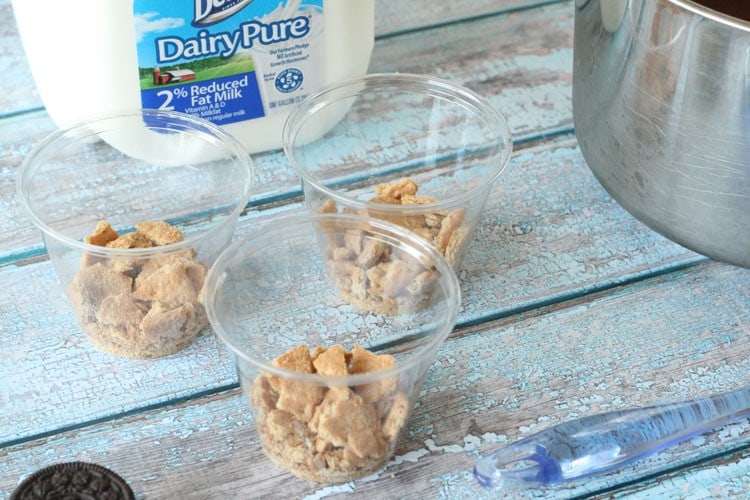 As if I really needed five more reasons to make DairyPure milk the milk of choice for my family. And the milk of choice I use to whip up these super quick Easy Chocolate Cookie Pudding Parfaits.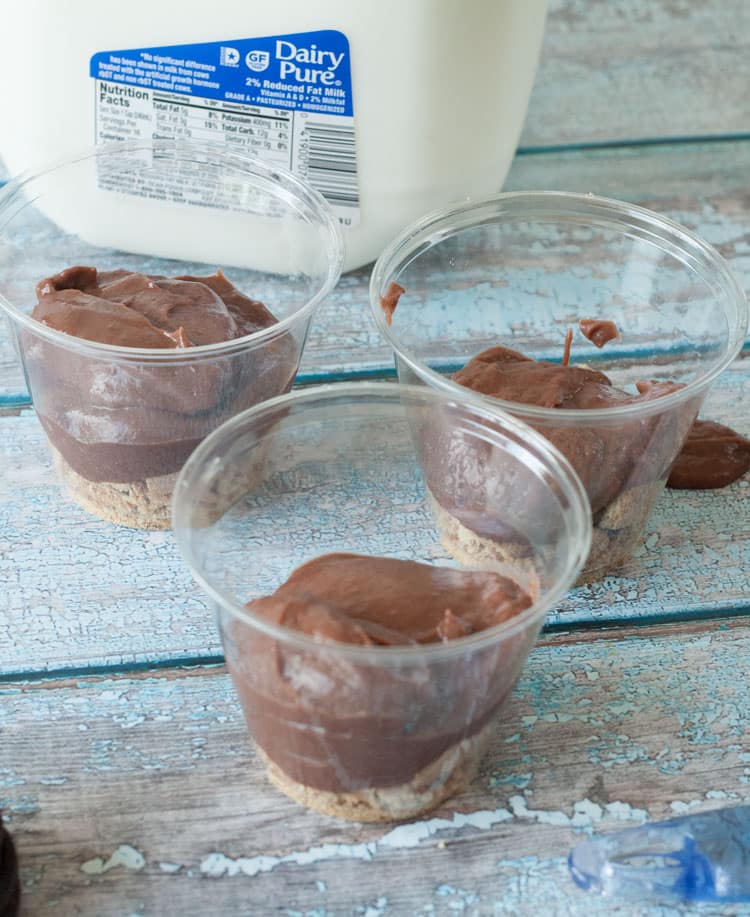 This is a seriously simple treat to make.  Easy as 1, 2, 3.  First, mix up a box of instant pudding with 2 cups of DairyPure milk.  Stick it in the fridge for about 5 minutes–just enough time to let it firm up.  Break up some graham crackers into the bottom of some glasses, desert bowls, or the like.
Take a break and wash some dishes. Yep–that's what I did.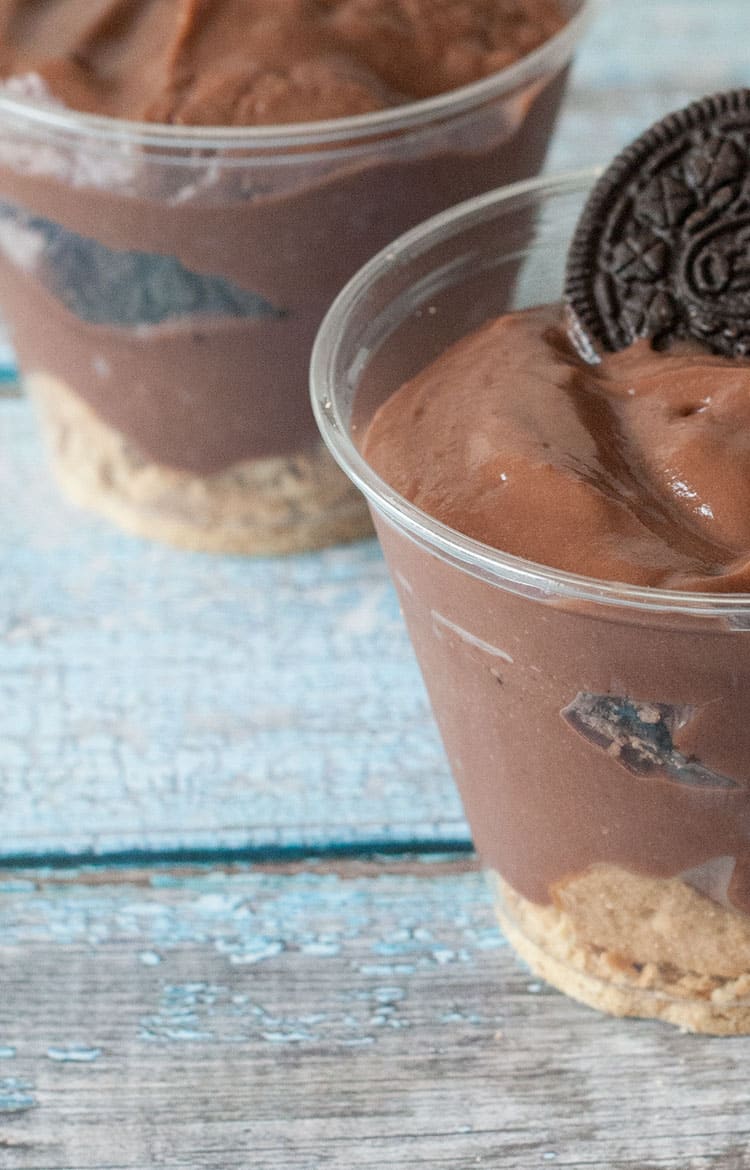 And then, when the 5 minute timer goes off, build these deliciously scrumptious chocolate parfaits!  And try not to take a bite while you're making them!
Add a couple spoonfuls of pudding.
Followed by a crumbled up chocolate stuffed cookie.
Another couple spoonfuls of pudding.
Smooth it all out.
And add a chocolate stuffed cookie to garnish.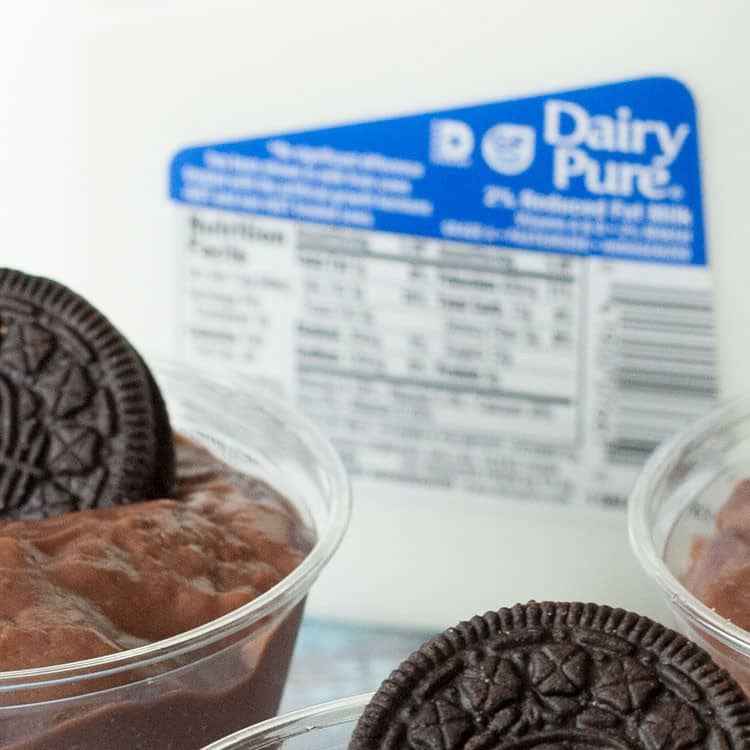 Um… yeah.  And if you still have any chocolate left after you've constructed these beauties, go ahead and save some for your family.  I promise, they will thank you for it!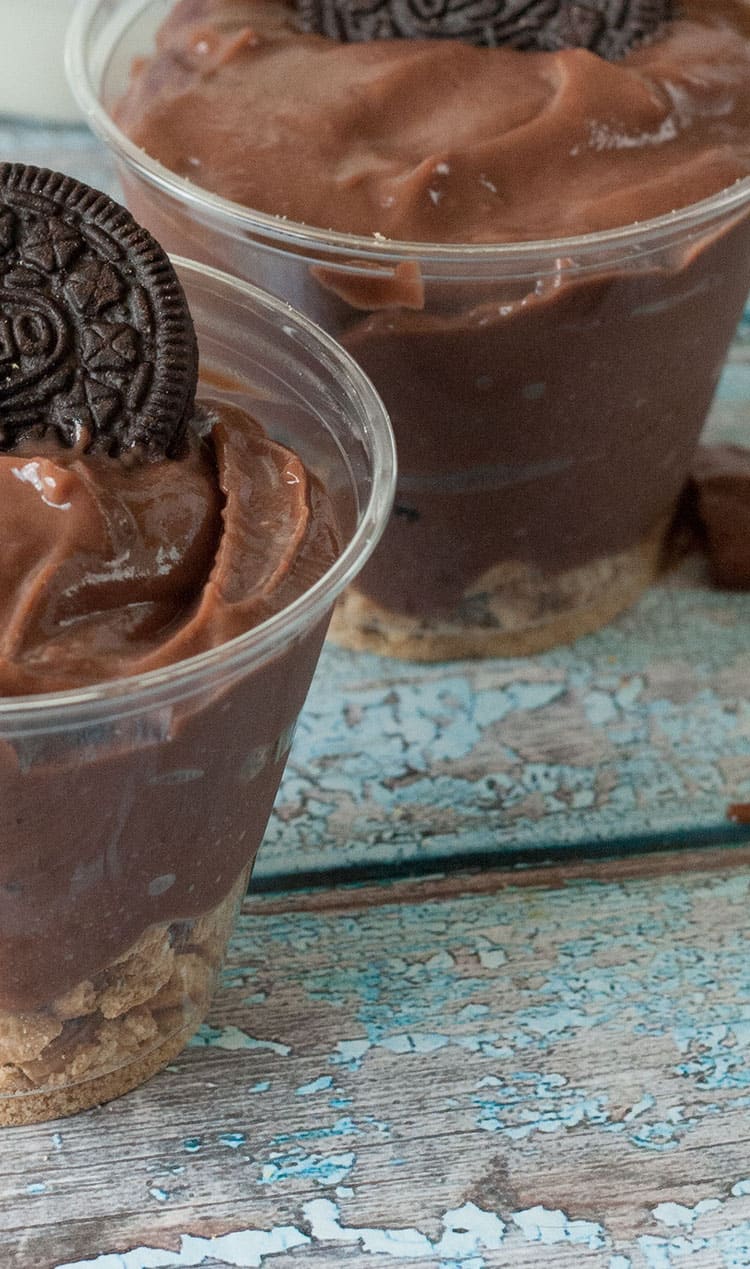 Print
Easy Chocolate Cookie Pudding Parfaits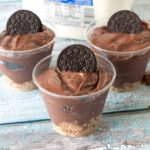 Prep Time:

10 minutes

Total Time:

10 minutes

Yield:

4

Category:

Dessert
Ingredients
1 package instant chocolate pudding
2 cups milk
4 graham crackers
6-7 chocolate filled sandwich cookies
Instructions
Whisk together chocolate pudding mix and milk until there are no lumps. Set aside to chill in the refrigerator for 5 minutes.
Break graham crackers into pieces and divide between 3-4 dessert dishes or glasses. Top each with a couple spoonfuls of pudding.
Break 3 chocolate filled sandwich cookies into pieces. Divide between the parfaits. Top broken cookies with remaining pudding–dividing it up equally between parfaits.
Finally, garnish each Easy Chocolate Cookie Pudding Parfait with a chocolate filled sandwich cookie.
Serve and enjoy!
Since you can get DairyPure milk from your local dairy, its a simple choice for moms!  Who doesn't love buying local ingredients?
Learn more about DairyPure here.
You can find out more information and inspiration about DairyPure on Facebook.
Look for DairyPure Recipe inspiration on Pinterest.
The following two tabs change content below.
Latest posts by Jessica McCoy (see all)