Easy Pico Sauce Recipe
This is where its at folks.
A healthy food choice that is perfect for snacking or for topping any number of tasty entrees with. We especially like adding our Easy Pico Sauce to many of our Mexican-inspired recipes, like our Chicken Enchiladas, Black Bean Enchilada Casserole, and yes–even our basic slow cooker tacos.
Healthy Mexican Food – Pico de Gallo right from the garden.  We're talking chips and salsa, baby!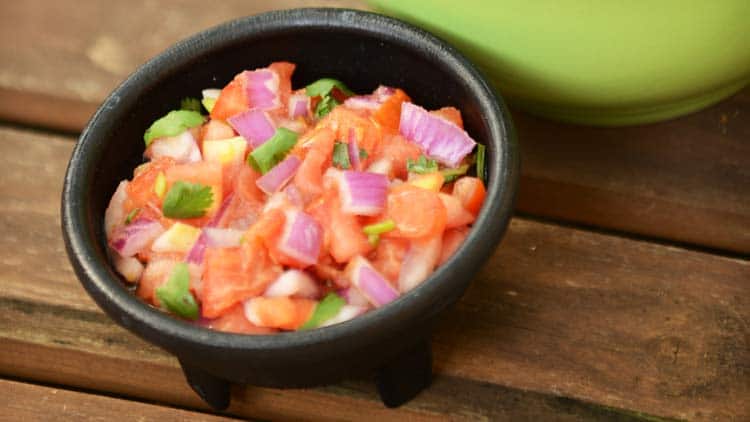 Do I make Pico de Gallo year round?
You bet I do! Even though this is one of my favorite recipes to make with ingredients fresh from the garden, I have to say that it's almost just as good in the winter time. Sure…the ingredients aren't quite as fresh as if I'd just gone out to my garden to pick them, but here's the thing…
When it's the dead of winter and you've been relishing hot soups and chili–which I love to savor, by the way–a refreshing treat that is a reminder of summer food is always a rush.
So, for that very reason, I thought I'd share this easy recipe that I personally love as a side when we're cooking out in the summer, and all year long when the fancy strikes to bring back those summer flavors.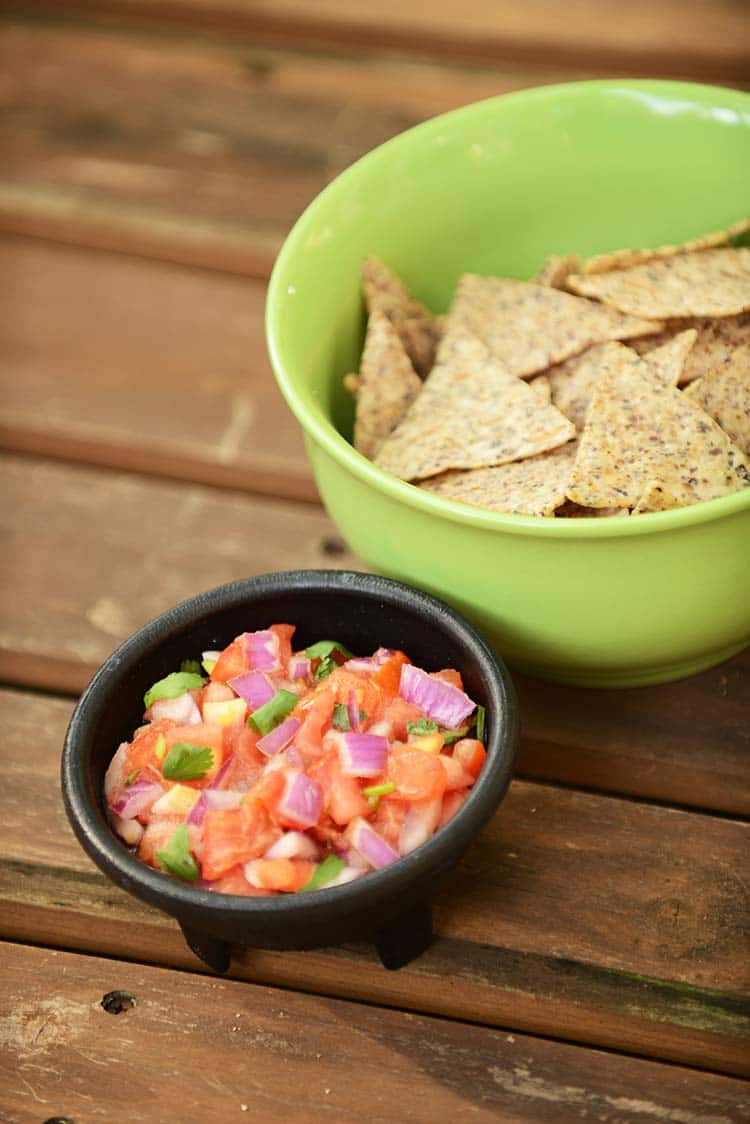 Print
Easy Pico Sauce Recipe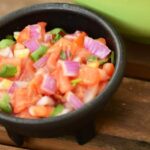 The following two tabs change content below.
Latest posts by Jessica McCoy (see all)