We love this recipe for Elvis-Inspired Peanut Butter Banana Waffles.  I mean, hello–Elvis. Peanut Butter. Bananas. And WAFFLES.
What's not to love?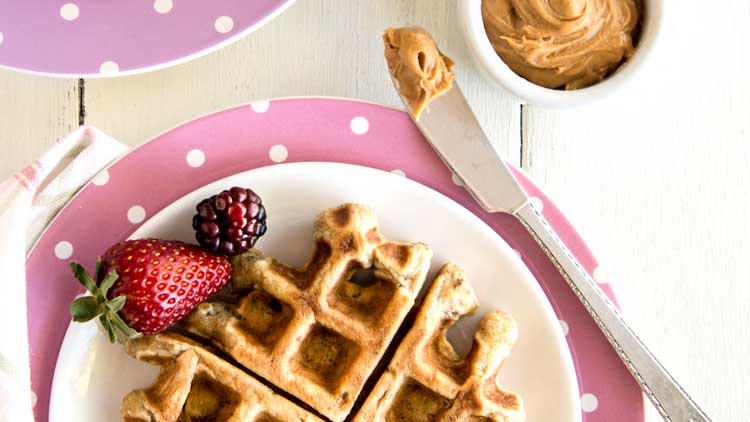 Audrey John's knocked this one out of the park in her book Lose Weight by Eating.
While we all love a good dose of our more fattening favorites like Blueberry Cream Cheese French Toast, Best Chocolate Chocolate Waffles, Sausage Gravy–its SO important to include some healthier recipes in your meal plan.
 Lose Weight by Eating
&
Elvis Food Favorites
Elvis was an icon.
Leave it to a legend to enjoy a classic sandwich like an Elvis Presley Peanut Butter Banana Sandwich. And this recipe is based on just that sandwich.
Which of course means its all kinds of yum!
Now, if only I could eat this meal at Graceland, I'd be in Neverland.  Really, it might sound like a fairy tale, but what would be more memorable than eating a meal fit for THE king of music–right where he used to live?
I mean come ON folks!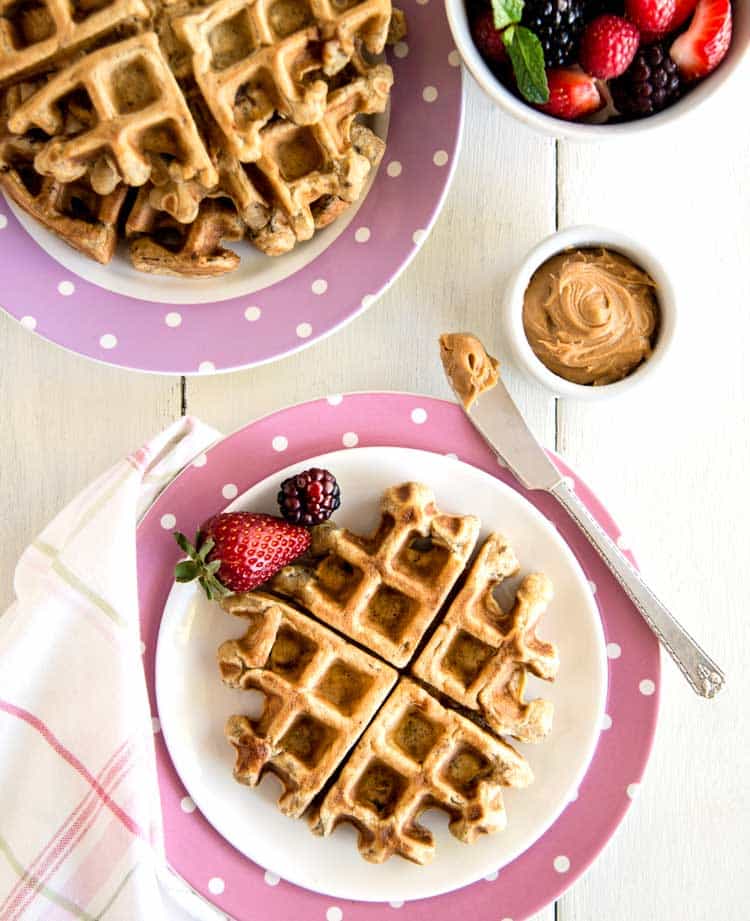 Now, if you don't know how much we love peanut butter around here–hello Chocolate Covered Peanut Butter Pretzels. It's one of those ingredients that we just can't get enough of.
Print
Elvis-Inspired Peanut Butter Banana Waffles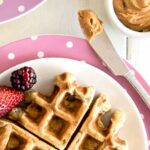 The following two tabs change content below.
Latest posts by Jessica McCoy (see all)