This shop has been compensated by Collective Bias, Inc. and its advertiser. All opinions are mine alone. #FrozenCustardTime #CollectiveBias
I scream, you scream, we all scream- for Frozen Custard!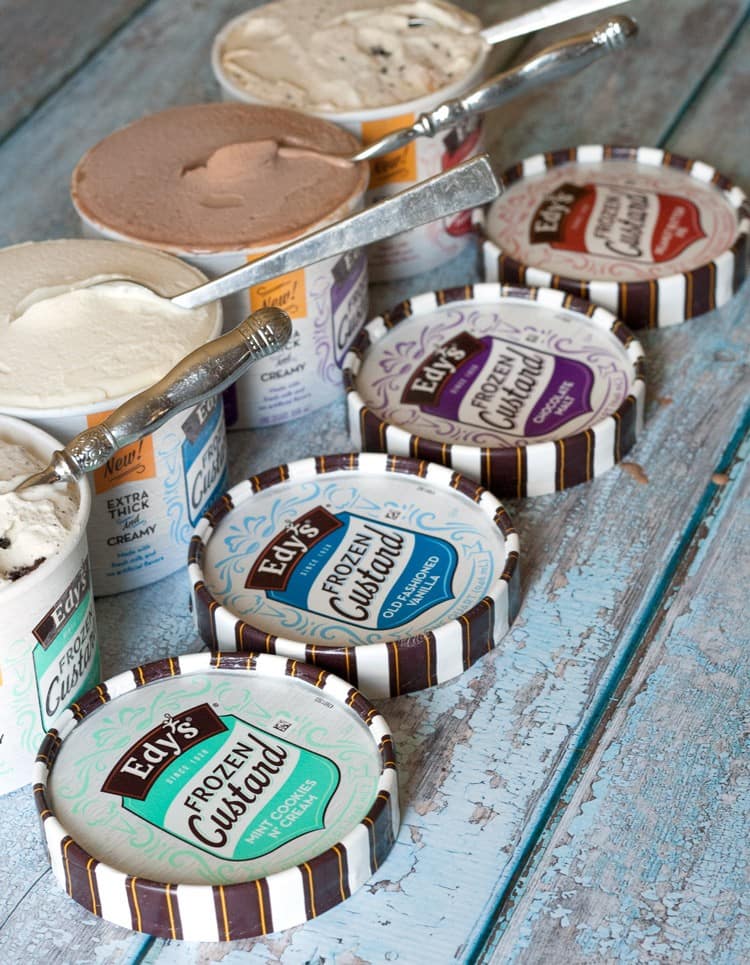 It all started with a taste test.
Scratch that. It all started with a Mission. A mission to find EDY's® Frozen Custard no matter how far I'd have to travel. And excitement. The thrilling feeling of finding a creamy frozen custard so pleasing, that another mission would ensue. A mission to get to the bottom of an age old question- which flavor is the best flavor?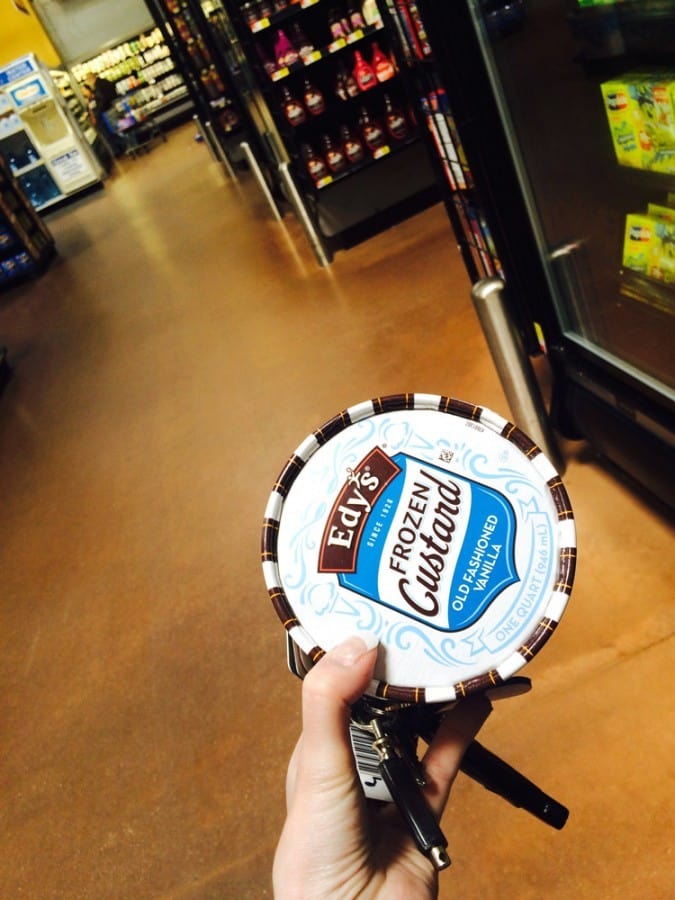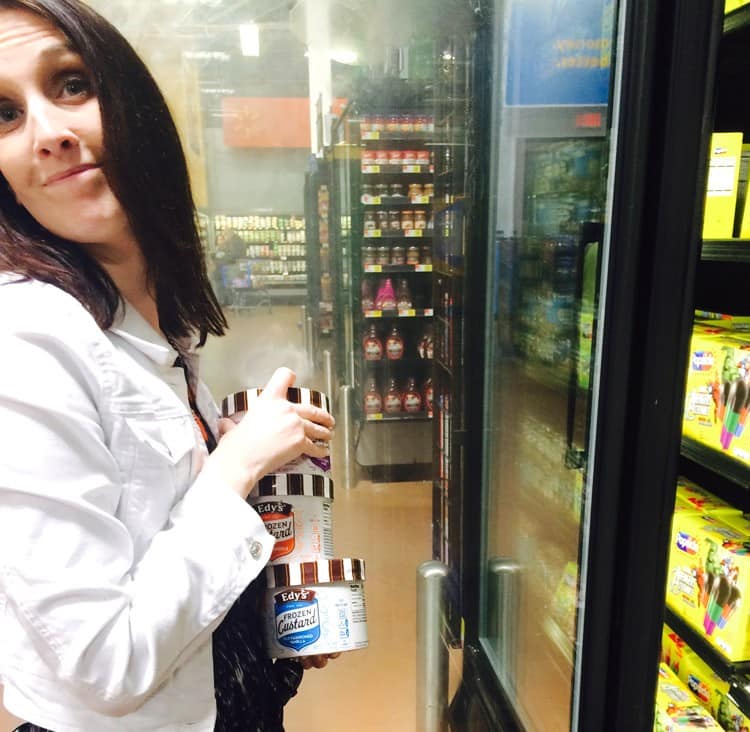 We decided to select four flavors for our taste test at home, all varieties of ice cream's creamier cousin, made with fresh milk and no artificial colors or flavors
Old Fashioned Vanilla-  Simple, sweet vanilla flavor that's just plain rich and creamy good!
Chocolate Malt-  Reminiscent of an old-fashioned hand-mixed malted milk shake with an extra creamy twist.
Mint Cookies N' Cream- Mint frozen custard is blended with crumbles of chocolate cookies for a thick and creamy crunch you'll love.
Peanut Butter Pie-A rich and creamy blend of sweet cream frozen custard with plenty of chocolate cookie pieces and peanut butter swirls in every bite.
Recruiting taste testers in our house was not too difficult. Nope. Not at all.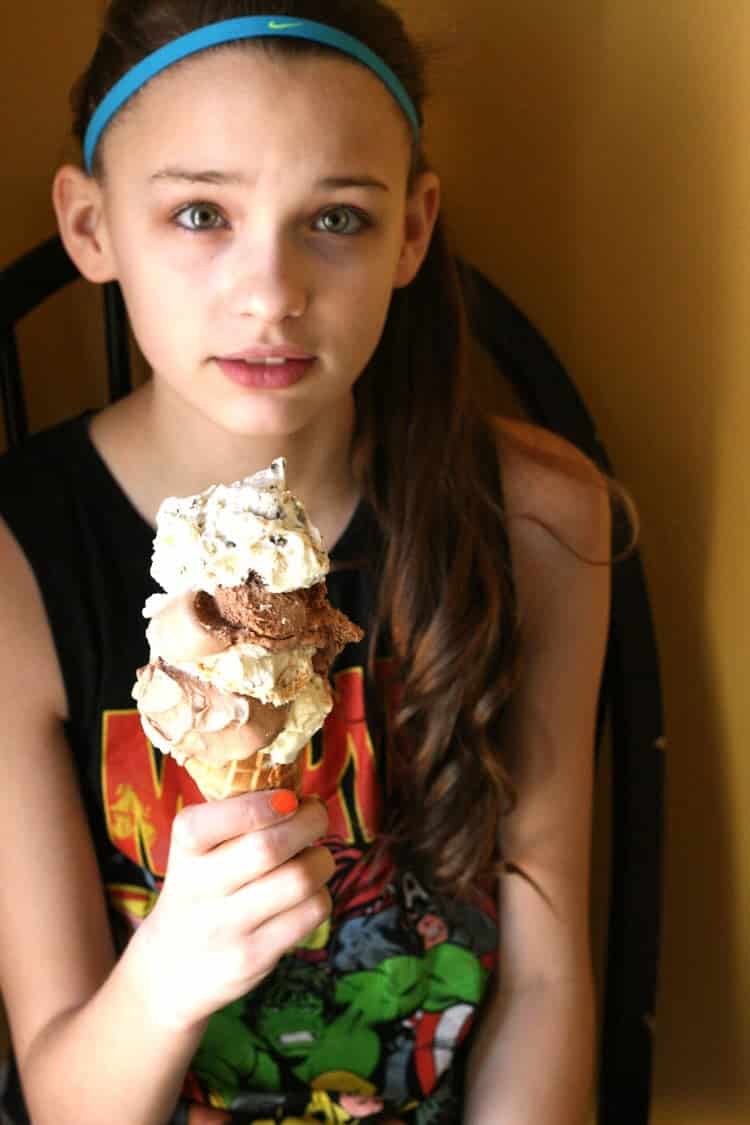 And a young lady anxiously waiting to dive into a cone full of EDY's® Frozen Custard in a variety of yummy flavors all stacked on atop the other.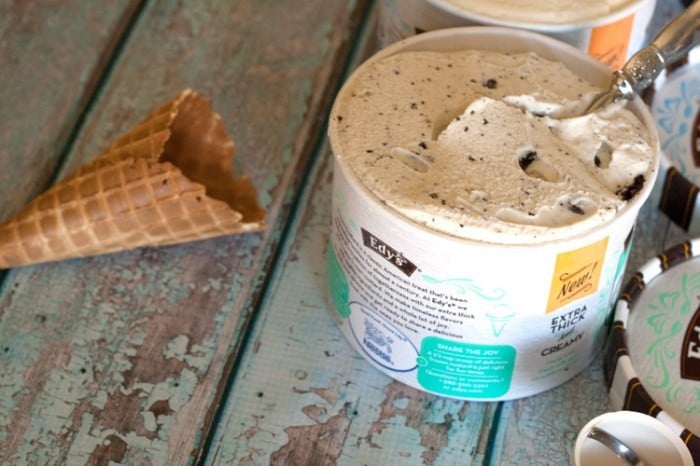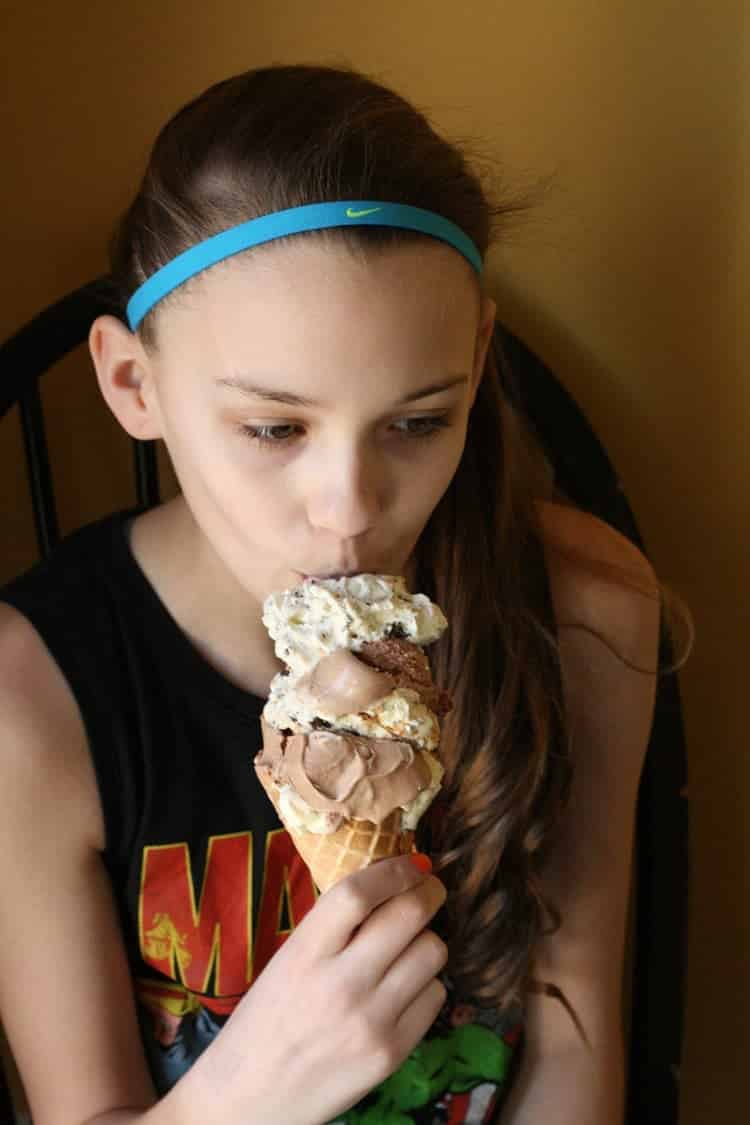 And a mission, to taste each and every flavor and pick the very best one…in her humble opinion.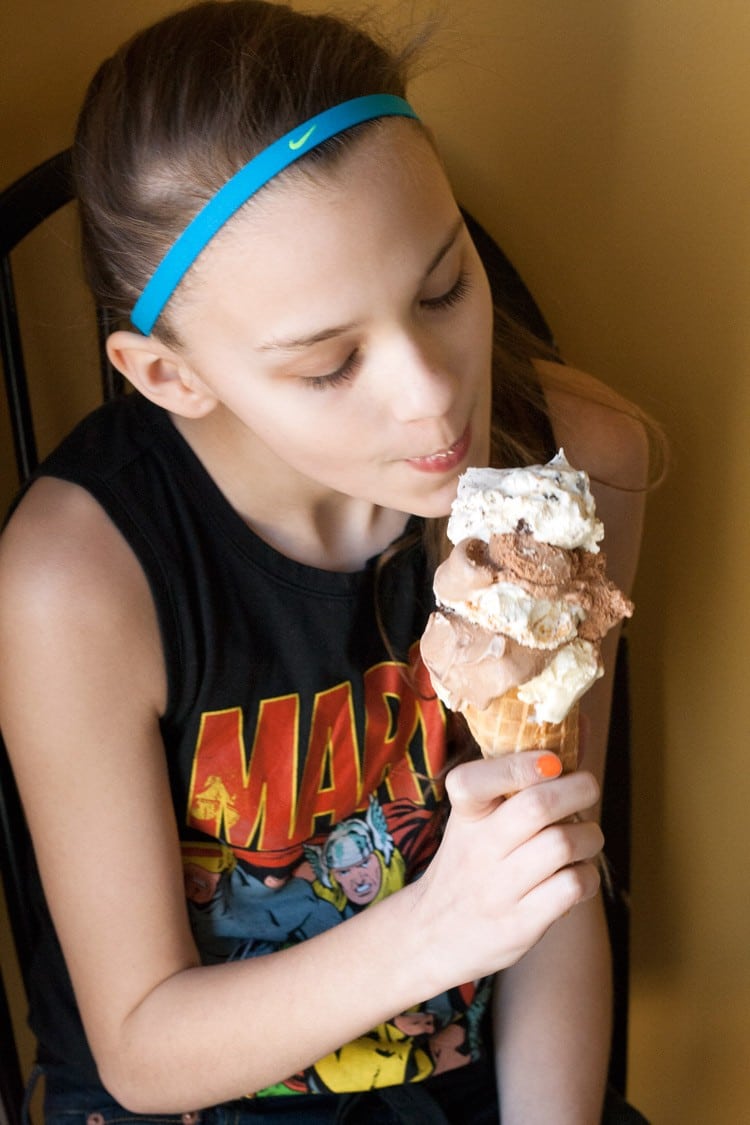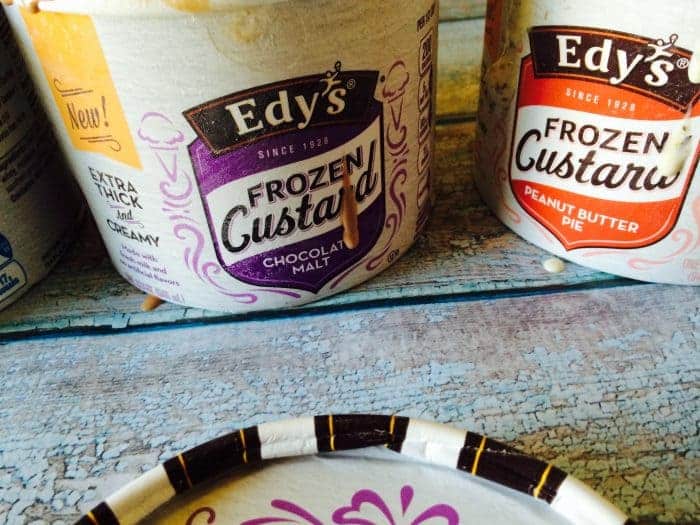 This skinny mini worked her way through the stacked up custard cone, and had a lot of fun along the way.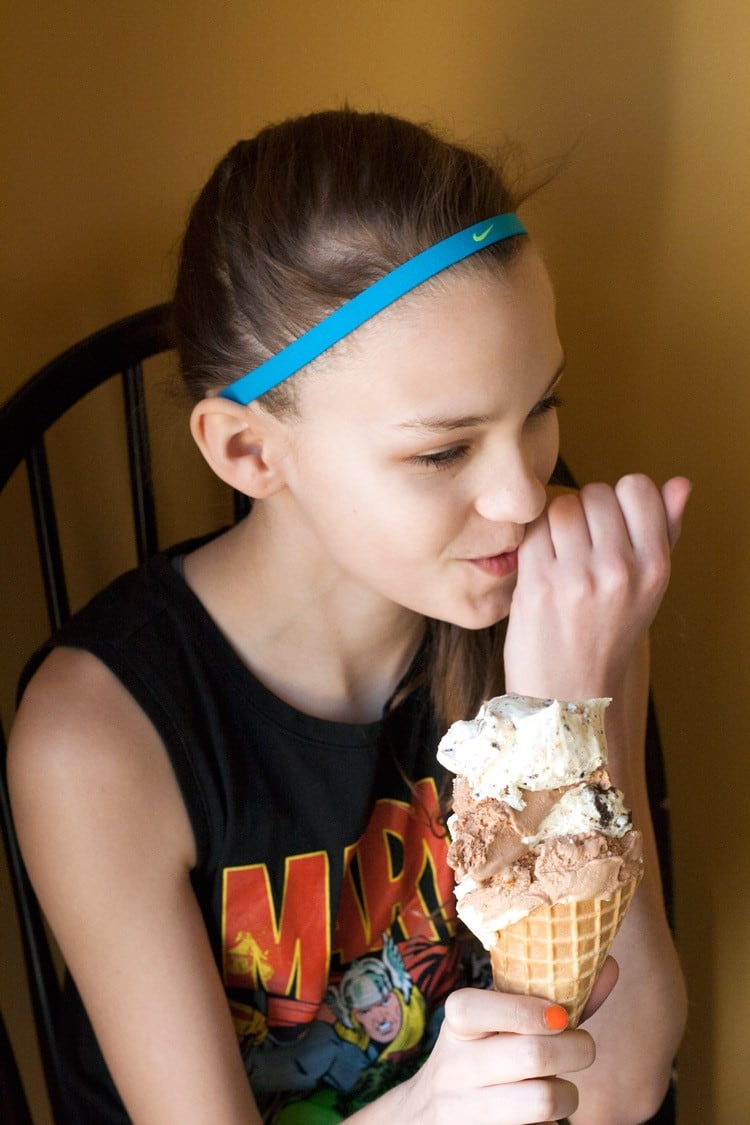 And while she was eating her EDY's® Frozen Custard cone and posing for pictures, there was a little taste testing going on behind the scenes. As in me, tasting all four flavors we bought, while taking pictures of my smiling almost teenager chowing down on creamy custard and telling me how much she loves my job.
And what's not to love? I mean- hello EDY's® Frozen Custard! YUM!
Want to do your own taste test?  Attend one of the in store demos taking place at Walmart stores across the country March 26-29.
Peanut Butter Pie was the unanimous favorite in our house.  What's the favorite in your house?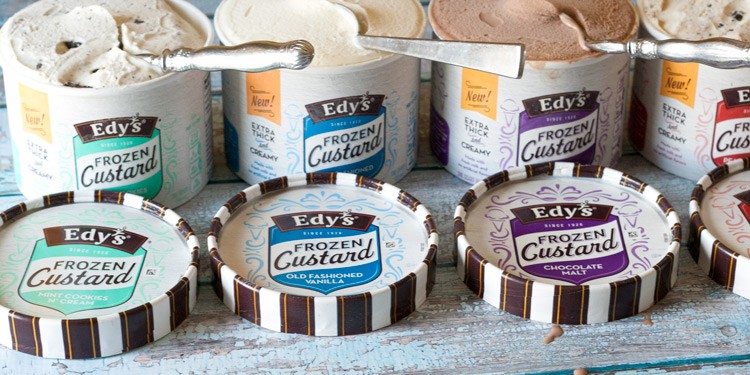 Want some fresh ideas? Check out what EDY's® Frozen Custard is up to on Facebook and Pinterest and share your favorite idea with us.
The following two tabs change content below.
Latest posts by Jessica McCoy (see all)