This is a sponsored post written by me on behalf of Apple Vacations for IZEA. All opinions are 100% mine.
There are a lot of reasons to fall in love with warm and sunny Mexico, and there are many locations in Mexico that make great travel destinations! Learn about them in this post, plus 12 travel safety tips for your next vacation to Mexico or elsewhere.
The weather is getting warmer and the days are getting longer, which means spring is almost here! I don't know about you, but this winter felt like it dragged on forever.
I guess the long and tough winters make us truly appreciate the warm weather when it finally arrives. For a lot of people (my family included), with the arrival of spring comes the especially exciting arrival of spring break.
It's a great time of year to travel — it's not too hot, you can get great travel deals, and it's just a wonderful way to shake off the last of the winter blahs.
One spring break destination that has been on my mind lately is Mexico. A family friend went on an amazing 3-week trip to Mexico in February, and her travel stories really have me itching to take our family there!
Gorgeous beaches, warm weather, crystal clear water... it doesn't get much better than that. I have to admit I was slightly concerned about traveling to Mexico after hearing of a few travel warnings over the years. I love to travel, but safe travel is my #1 priority.
Thankfully, my concerns quickly disappeared when I learned about a fantastic new system recently implemented by the U.S. State Department.
The system alerts tourists to potential security risks when traveling abroad, so you can have peace of mind when you book your travel plans.
My family and I were thrilled to learn there are many wonderful (and beautiful!) destinations in Mexico with no travel restrictions.
Cancun, Puerto Vallarta, Riviera Maya, and Los Cabos are a few locations without restrictions. There are plenty of spring break and summer vacation destinations in Mexico to enjoy with confidence!
12 Travel Safety Tips
The U.S. State Department's new system had me thinking about travel safety in general, so I decided to put together a few travel safety tips that we should all follow, whether we're traveling to Mexico or another location.
Before booking a trip, check with the U.S. State Department. Use their system to find out your desired destination's risk level classifications.
Book your trip in a package bundle. Don't risk it by booking your dream vacation through a company you're unsure about — go with a trusted, reliable, and reputable company, like Apple Vacations.
Not only will you book with confidence, but you'll get a great price by packaging hotels, airfare, and transfers!
Don't tell everyone you're going on vacation. Sometimes the most dangerous part of traveling can be leaving your own home. Don't make it obvious on social media that you're going to be away for an extended period of time.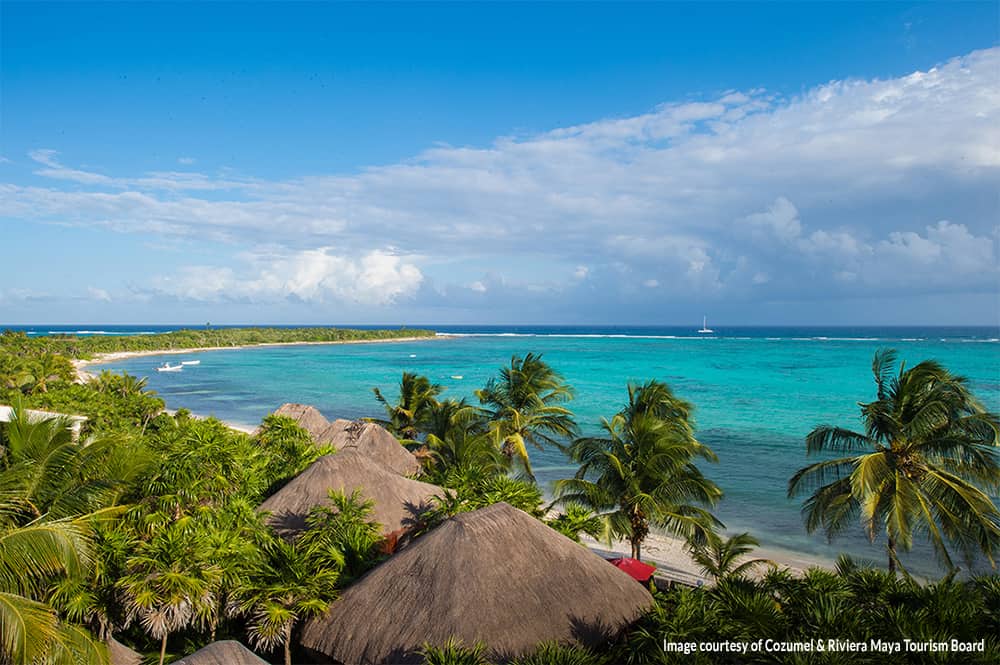 Make a copy of your passport. Before you leave, make a copy of your passport and store it with a trusted friend or relative. Bring along two copies of your ID. Store one in the hotel and keep one with you.
Familiarize yourself with your surroundings. Know things like the location of the closest emergency exit and security desk, and don't travel too far off the beaten path when exploring.
Use STEP, the Smart Traveler Enrollment System. This is a free-to-enroll system maintained by the U.S. Bureau of Consular Affairs.
U.S. citizens and nationals traveling abroad can receive information from the local U.S. Embassy or Consulate about emergencies or safety conditions. Don't have your phone out all the time.
While it's fun to take photos and videos of your travel destination, be mindful that thieves love to grab cell phones (and it's really easy to do).
Avoid keeping all of your credit cards, cash, and IDs together. It's nice to have everything in one place, but if someone snags your wallet, it's all gone in a second.
Don't wear fancy or flashy jewelry or other clothing. Don't make yourself a target. Instead, dress appropriately for the location you're visiting.
Use trustworthy sources for activity ideas. Get safe (and fun!) activity ideas from a trusted travel advisor or a restaurant concierge.
Stay in touch with someone who isn't on the trip. Have someone to check in with (via text, email, phone) routinely so they know you're safe. It sounds like a lot, but it's really not. These travel safety tips are simple to follow and will help keep you safe on your next trip to Mexico or another travel destination!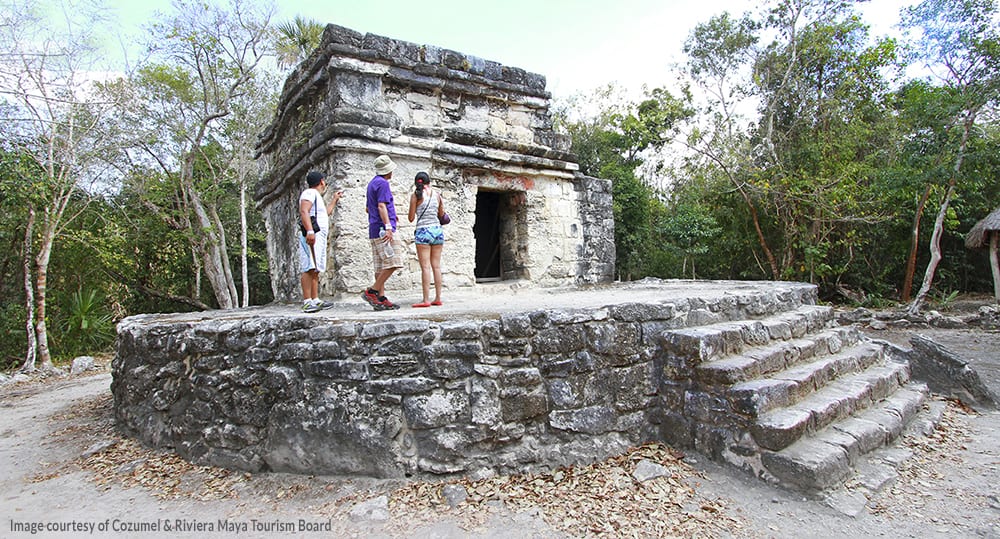 Book Your Next Trip to Mexico with Apple Vacations
If you do choose to travel to Mexico, Apple Vacations is a great company to use! Haven't heard of Apple Vacations? Here are a few things to know:
They book amazing all-inclusive packages. These packages include airfare (round-trip), hotel accommodations, airport transfers (round-trip), and access to an in-resort Apple Representative.
They have Exclusive Vacation Flights. These flights are often among the few or only non-stop trips to the destination! They also have morning departures and evening returns so you can spend the most time possible at your vacation destination.
Apple Resort Representatives are there to answer your questions. They have scheduled desk hours at most resorts, and in the popular destinations, they offer "welcome briefings."
I hope this post has given you plenty to think about when you book your next trip. Happy travels!