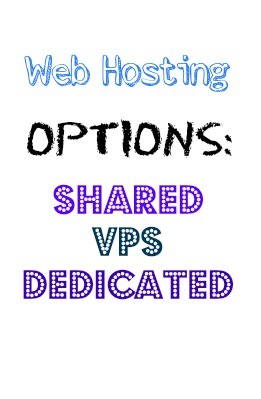 Finding the right web hosting service is not always easy.  There are so many choices, advertisements, and reviews luring you in one direction or another.  While I was researching for SERIOUS BLOGGING: Tips and Tricks to Put Your Blog on the Map, I took a closer look at two web hosting services (Bluehost and Media Temple) to see which would be a better fit for All She Cooks as we continue to grow.
I was happy to find advice on a few blogs that I follow, to be able to trust that advice and run with it.  That's not to say there haven't been a few bumps in the road, but the service I have received from my hosting service has been exceptional, and that is saying a lot.
I currently use Bluehost as the hosting service that I use to host all of my blogs, because I am able to host them all together for one low rate. If you don't have a domain name, you are able to get one directly through Bluehost when you host with them.  They offer one free domain name when you purchase hosting with them, and every little bit of saving helps. I have been very pleased with the service they offer, and the platform has been easy to understand
Bluehost is currently offering a special of just $1.00 off per month when you sign up with their hosting service.  If you sign up for a longer time period, you can get even more off! Summer is winding down and with the kids heading back to school it is a great time to focus on taking your blog to the next level.  If you're not already self-hosted, now is a great time to make that switch.
Sign up with Bluehost during the Back to School Sale August 19th-25th.  During this time period only, $1 off discounts are available. Pricing will be:
12 months – $5.95/mo
24 months – $4.95/mo
36 months – $3.95/mo
Bluehost's regular web hosting program is all that is needed to service most blogs, but if you need something different, Bluehost now has VPS and Dedicated Hosting as well.
Before learning that Bluehost now has VPS and Dedicated hosting, I had been considering switching to Media Temple when the time came.
Media Temple–  Media Temple offers grid and VPS shared hosting services and come highly recommended.  Some bloggers recommend switching to a VPS shared server or a dedicated server either when reaching a certain number of page views per month or when starting to earn a specific amount of income per month.  Unless you have extra money to invest into your blog (especially if it is a hobby), it would make a lot more sense to wait until you are earning a specific amount of money each month specifically from blogging.  Blogging income invested into making your blog load faster and be user friendly is a win in my book.
So… we're still thinking about if we are going to upgrade within Bluehost to a shared VPS or if we are going to make the switch to Media Temple VPS.  All She Cooks is doing good and starting to make a somewhat regular monthly income, so now is the time to make the switch.
(Disclosure: Some links in this post are affiliate links, but they are products we stand behind and are supportive of.)
The following two tabs change content below.
Latest posts by Jessica McCoy (see all)