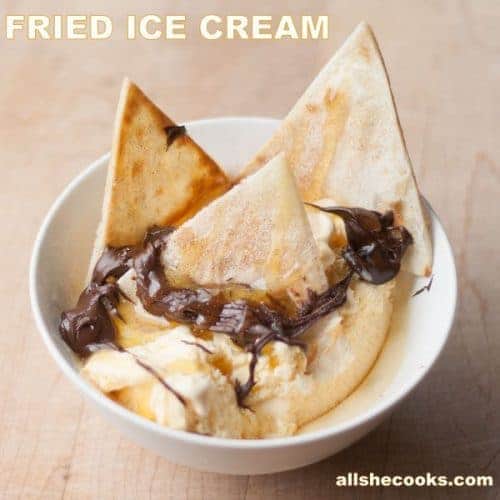 Have you ever been to a Mexican restaurant and dived into a Fried Ice Cream for dessert?  My kids love it so much that we've been making variations like Fried Ice Cream Tacos at home.  If you're looking for a fun fold-up type of treat that is perfect for eating outside, try it out.  If you're looking for a less-messy option, go for the bowl of Fried Ice Cream.
What you'll need: ice cream, chocolate sauce, honey, and cinnamon-sugar tortilla chips.  The tortilla chips are lightly fried in olive oil, and then sprinkled with a cinnamon-sugar mix.  All of it together is pure delight!
Start with a bowl of vanilla ice cream.  I could tell you to keep it at 3/4 to 1 cup of ice cream, but I know you'll more than likely do what most of us do and scoop up a nice portion that hasn't even been measured.  I mean, how many people measure the ice cream they put into a bowl.  But hey… here's an idea: start with a small bowl.  That will help with portion control!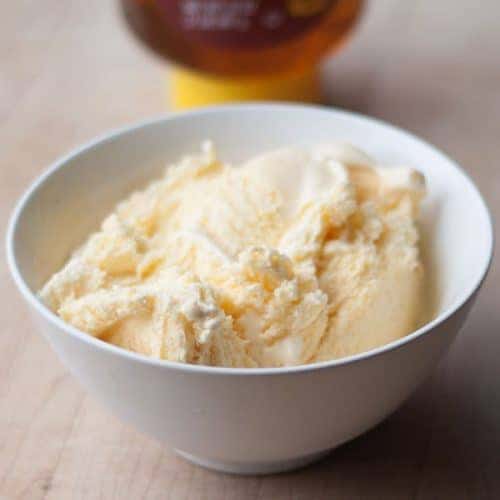 Add your cinnamon-sugar laced lightly fried tortillas.  I like to cut my tortillas in triangles so I can make my Fried Ice Cream have spikes.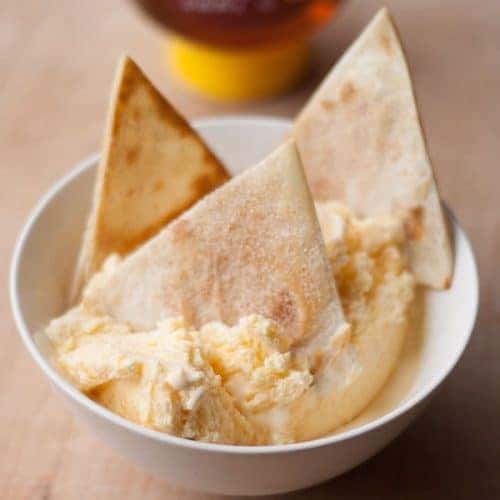 Add some chocolate.  I'd go for a hot fudge or chocolate syrup, but in the photo below I just melted chocolate chips because I didn't have chocolate syrup anywhere in sight.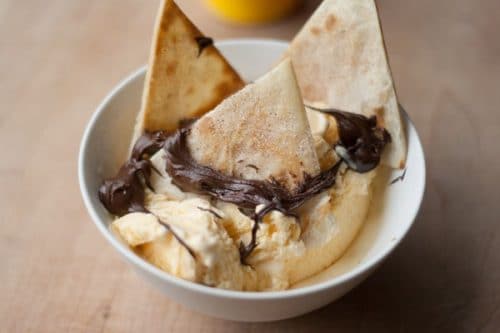 And then drizzle honey all over it.  Yum.de.li.cious!  Kinda like in my Fried Ice Cream Taco, pictured below.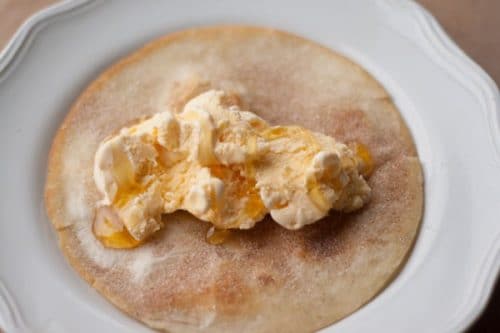 Print
Fried Ice Cream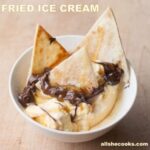 Author:

Jessica, AllSheCooks.com

Category:

Dessert
Ingredients
Vanilla ice cream
Honey
Chocolate syrup or hot fudge
Fried tortillas with cinnamon and sugar
Instructions
Cut flour tortillas into triangles in olive oil until lightly browned. Sprinkle with cinnamon-sugar mixture.
Fill bowl with ice cream, add fried tortillas, chocolate syrup and honey.
The following two tabs change content below.
Latest posts by Jessica McCoy (see all)