Broadway's Tony Award-winning 'Best Musical' Makes Madison Debut
A Gentleman's Guide to Love & Murder will be the First Touring Broadway Production to Use Overture's Newly Upgraded Sound System
Madison, Wis. – The Tony®-winner for Best Musical, A Gentleman's Guide to Love & Murder, will play eight performances at Overture Center in Madison, Wis. Tues., Oct. 3 – Sun., Oct. 8 during its first national tour. Producer NETworks Presentations announced full casting with James Taylor Odom as all eight D'Ysquith heirs and Blake Price portraying Monty Navarro.
Gentleman's Guide will also feature Colleen McLaughlin (Sibella Hallward) and Erin McIntyre (Phoebe D'Ysquith). The tour also includes Timothy Aaron Cooper, Ashton Michael Corey, Mia Fitzgibbon, Colleen Gallagher, Briana Gantsweg, Kristen Kane, Tyler Lenhart, Conor McGiffin, Ryne Nardecchia and Rosie Webber.

Tickets start at $35 and are on sale now at overture.org, in person at 201 State Street, or by phone at 608.258.4141. Groups of 10 or more may be eligible for discounted tickets; contact 608.258.4159.
The Thurs., Oct. 5 performance features Get Social, a pre-show event with refreshments and activities including a workshop by local actor, teacher, and fight choreographer Whitney Derendinger.
Gentleman's Guide tells the uproarious story of Monty Navarro, a distant heir to a family fortune who sets out to jump the line of succession, by any means necessary. All the while, he's got to juggle his mistress (she's after more than just love), his fiancée (she's his cousin but who's keeping track?), and the constant threat of landing behind bars! Of course, it will all be worth it if he can slay his way to his inheritance… and be done in time for tea.
One of Broadway's most celebrated musicals, Gentleman's Guide received ten 2014 Tony Award nominations, winning four awards: Best Musical, Direction of a Musical, Book of a Musical, and Best Costume Design. In addition, it won the Best Musical prizes from the Drama League, Drama Desk and Outer Critics Circle, and received a 2015 Grammy® Award nomination for Best Musical Show Album.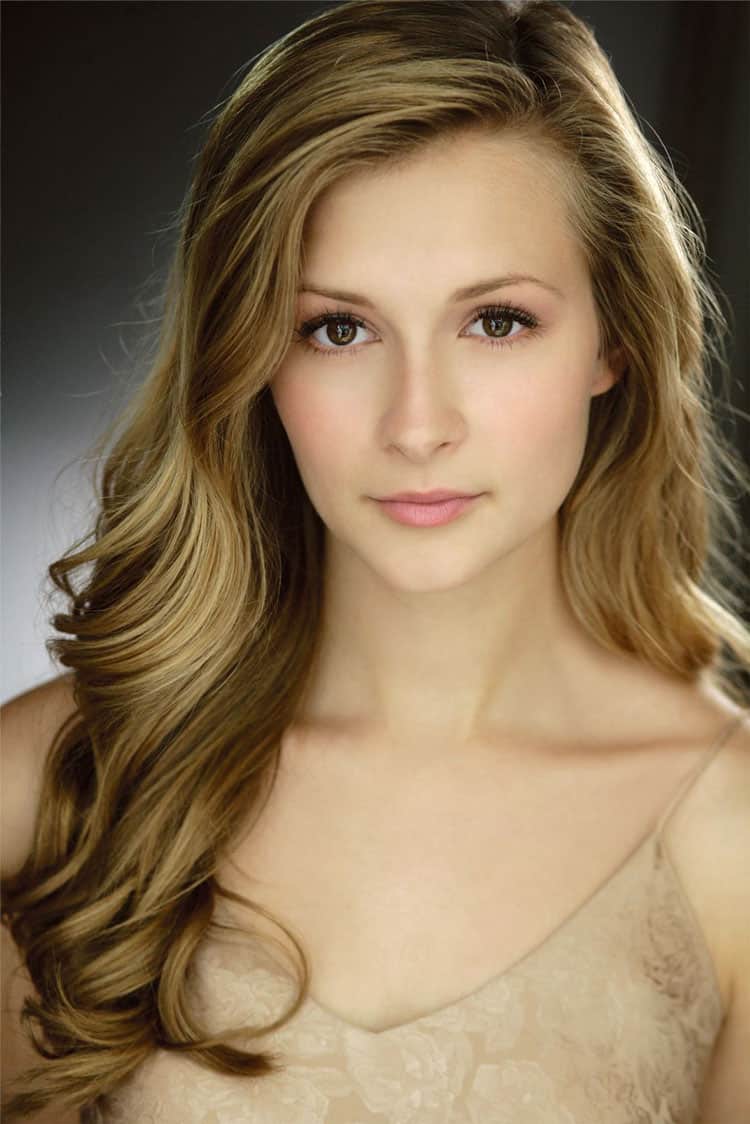 Mia Fitzgibbon Interview
We had a chance to ask Mia Fitzgibbon a few questions about her experiences acting. Here's what she had to say…
Describe your acting style.
I think GENTLEMAN'S GUIDE is actually the best representation of how I'd describe my acting style! I'd categorize myself as an actor who equally values the comedy and drama in a piece. In every piece of material I perform, I always feel it's crucial to discover the light and the dark within it. I've also been told my acting style is a subtle one – meaning that, with me, generally neither the comedy or drama hits you over the head. Not everyone necessarily relates to every joke or every nuance – just as in GENTLEMAN'S GUIDE, there are jokes and moments for all different types of audience members – which I think is part of the beauty of the show. Everyone walks away with a little bit of a different experience. As a Swing, I cover all five female tracks in this show – and between all five of them, I'm lucky enough to get to cover the absolute most comedic moments and the absolute most tense and dramatic moments.
What was the biggest audience you have performed in front of?
The largest audience I have ever performed in front of was the 5,000 seat house at the Fox Theatre in Detroit last year in the National Tour of ANNIE!
Who is your favorite actor? And how have they influenced you.
Meryl. Need I say more?
What is the most extreme change to your personality, hair, body weight, etc etc, that you have done to prepare for a role?
Luckily, I've never had to make any kind of extreme physical change for a role. Everywhere I've worked or gone to school or performed has always had wigs or costume elements they've provided to make me look different. I've definitely worn some crazy hairstyles and makeup over the years!
What character was the toughest for you to change into? Explain.
I think that the toughest character to morph into and understand was Curley's Wife in the play version of OF MICE AND MEN. People really dislike her as a character because they blame her for the eventual death of Lenny – a character who the audience really roots for throughout the play. So it took me a while to understand why she acted the way she did towards men and why she appeared to be asking for trouble. Eventually I came to understand how lonely she was and how she only desired friendship and understanding – a very universal concept and desire. Once I made that discovery, it was much easier to access the love for her character.
When was your first role as an actor? What character/play?
The first role I ever played was the Mother Abbess in THE SOUND OF MUSIC when I was seven years old! It was in a children's theatre program called Kid City Theatre at the most charmingly tiny, dilapidated theatre on 13th St. in New York City.
The following two tabs change content below.
Latest posts by Jessica McCoy (see all)