Most mornings I'm not a big fan of cooking.  I like things that are quick and easy and not time consuming.  I also am not a HUGE breakfast food fan.  I like eggs, but I can leave them most days.  Normally I'd rather go for leftover Chicken Enchilada Casserole, or maybe something like a Spicy Sausage Pasta Bake, depending on what was for dinner the night before.   That's also why I like to make meals a little bigger than they need to be, because then I know I'll have leftovers to look forward to heating up the next morning.  And I can pretty much guarantee that either my son or I will be eating them.
So, when I opened the pantry looking for something to eat for breakfast and saw sweet potatoes, I scooped them up and asked myself what kind of dish I could prepare for breakfast.  The result was pretty darned amazing.  And simple.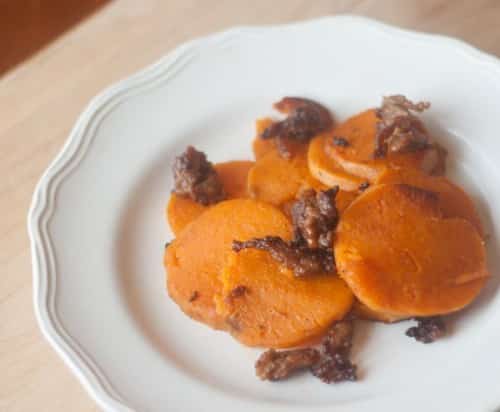 My family does not eat nearly enough sweet potatoes, which is pretty sad because they are an exceptionally healthy food.  Until now, the only ways I've made sweet potatoes were either as a sweet potato casserole or baked sweet potatoes loaded with sweet goodies.  Now, I think I will be exploring alternate ways to make sweet potatoes and might be steaming them or making some curry.  Because curry just sounds good anyway!
Making Ginger Fried Sweet Potatoes is very easy.  First peel and thinly slice the sweet potatoes.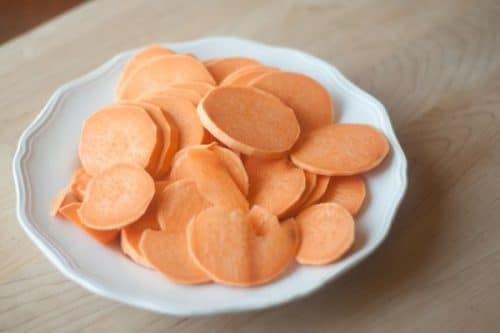 Next, brown the sausage.  Do not drain the grease, if there is any remaining after the sausage is cooked.  Remove sausage from the pan and set aside.  Add 1-2 tablespoons of EVOO to the pan, and add in the sliced sweet potatoes.  Cover and cook the sweet potatoes on low for 10 minutes.  Sprinkle sweet potatoes with ginger and add sausage back into the pan with the sweet potatoes and cook for an additional five minutes.  Serve as a main dish for breakfast with a buttered English muffin or toast, or as a side dish with dinner.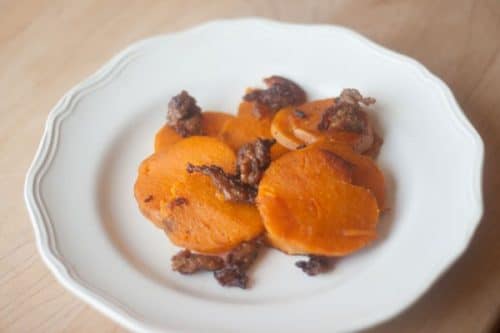 Print
Ginger Fried Sweet Potatoes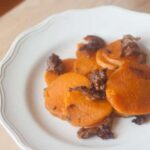 Author:

Jessica, AllSheCooks.com
Ingredients
1/4 pound hot Italian sausage
1-2 tablespoons EVOO (extra virgin olive oil)
1 sweet potato, thinly sliced
1/2 teaspoon ginger
Instructions
Brown Italian sausage over medium heat. Add EVOO as needed depending on how much grease the sausage left. Remove the sausage from the pan and add sweet potatoes. Cover pan and cook for 10 minutes on low heat. Add sausage back in and cook for an additional 5 minutes.
|
You May Also Like: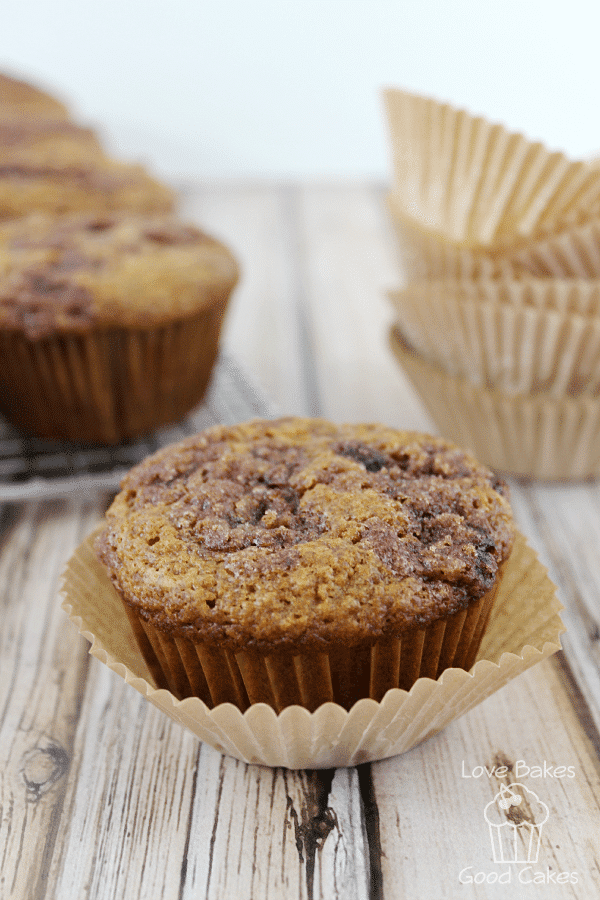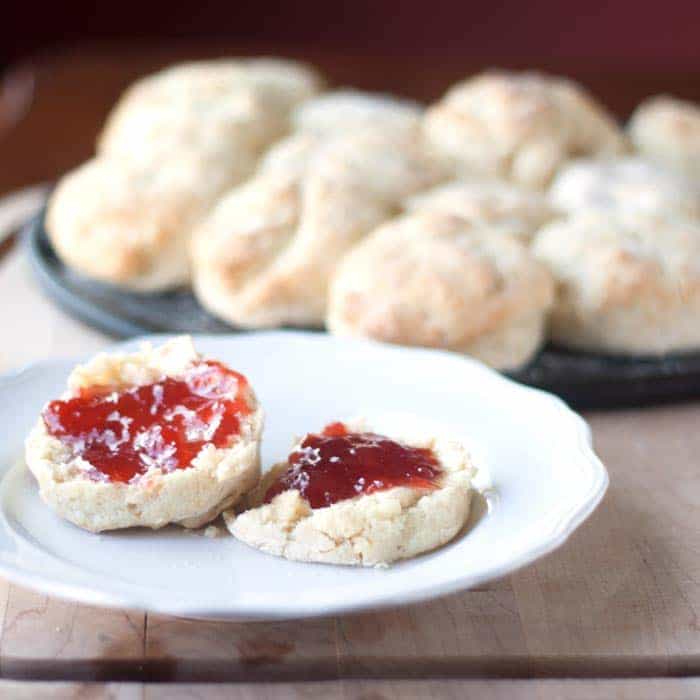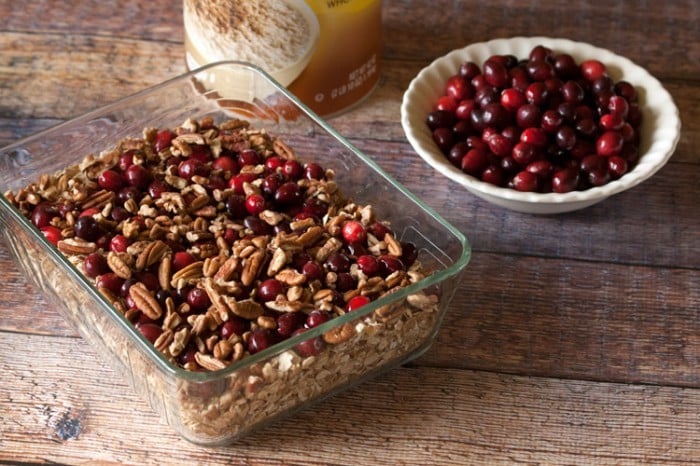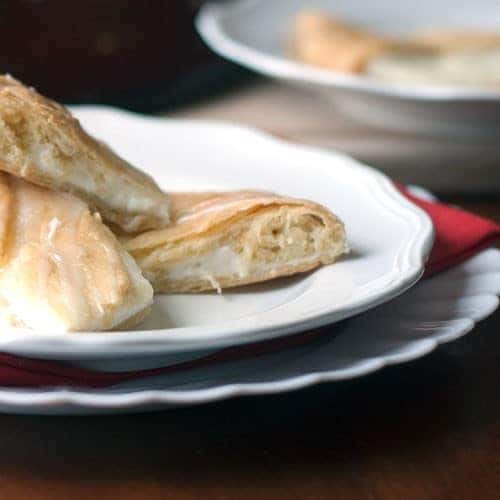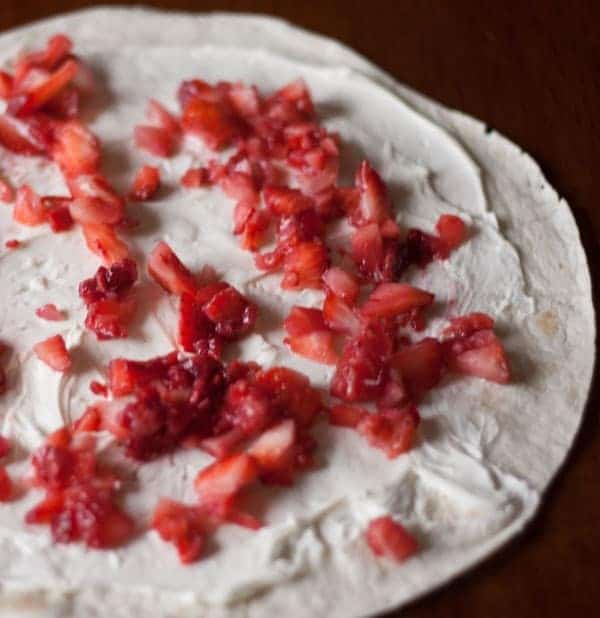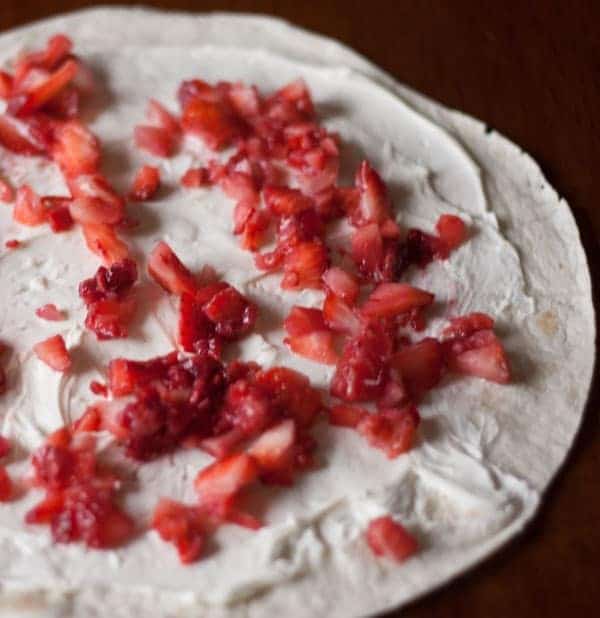 The following two tabs change content below.
Latest posts by Jessica McCoy (see all)