If you're looking for a fruity gluten-free yogurt parfait recipe, you've come to the right place!   We've got you set up with Chobani Vanilla Greek Yogurt, Fruity Pebbles and Del Monte Mandarin Oranges. Simple and delicious.
Gluten Free Fruity Chobani Greek Gluten-Free Yogurt Parfait
Can you say double-yum?
This absolutely de.Li.cIOUS yogurt parfait is SO good.  And colorful to boot!  I don't know about the rest of  you, but when I'm making healthy snacks for my family I like to make them look good.  There is something about adding bright colors to a snack or dinner plate that just makes it so much more appealing.  As if a fruity yogurt parfait with crunchy Fruity Pebbles needed to be any more appealing to get my kids to eat it up!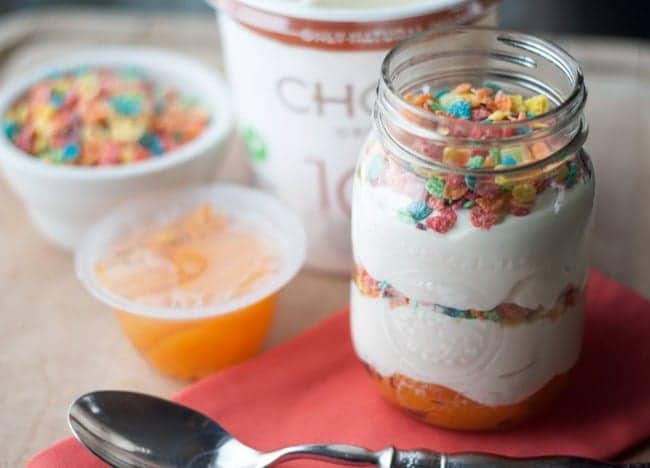 The ingredient list for this yogurt parfait is short and sweet.  Just the way your wallet likes it, right?  And just think… find a couple coupons and it would be that much sweeter!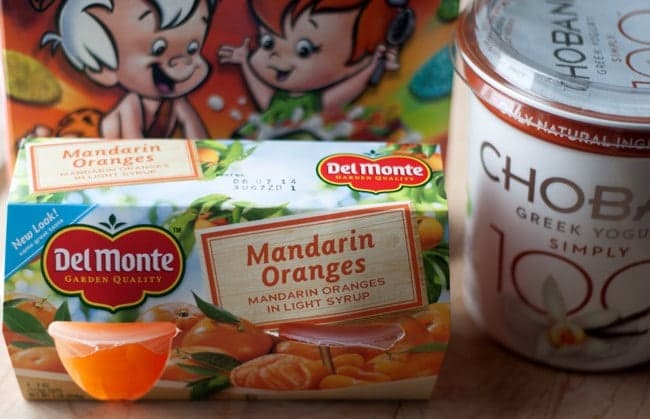 Now… obviously I made a big ole fruity yogurt parfait to photograph for you all, and it was extremely yummy!  But, for a nice snack-size or breakfast portion, I'd recommend about 3/4 cup of vanilla Greek yogurt, a few tablespoons of Fruity Pebbles, and one pack of Mandarin oranges.  You can still do it up in pretty layers in a mason jar if you'd like, because in case you didn't know… putting just about any food in a mason jar makes for a pretty presentation.  I'd recommend 1/2 pint-size.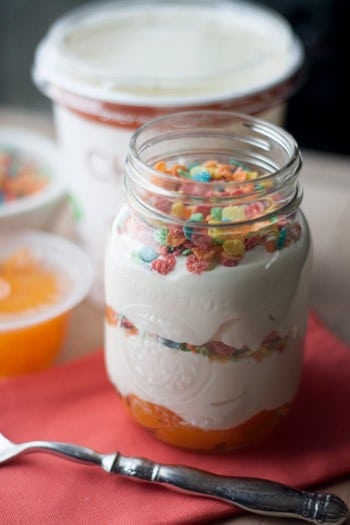 We love making up yogurt parfaits around here.  Now, while my health kicks normally go in spurts, they are definitely started with the best intentions.
Baked Oatmeal with Greek Yogurt and Sinfully Delicious Yogurt Parfait, are two of our other favorite ways to enjoy the benefits of eating healthy while snacking.
What are some of your favorite snack recipes?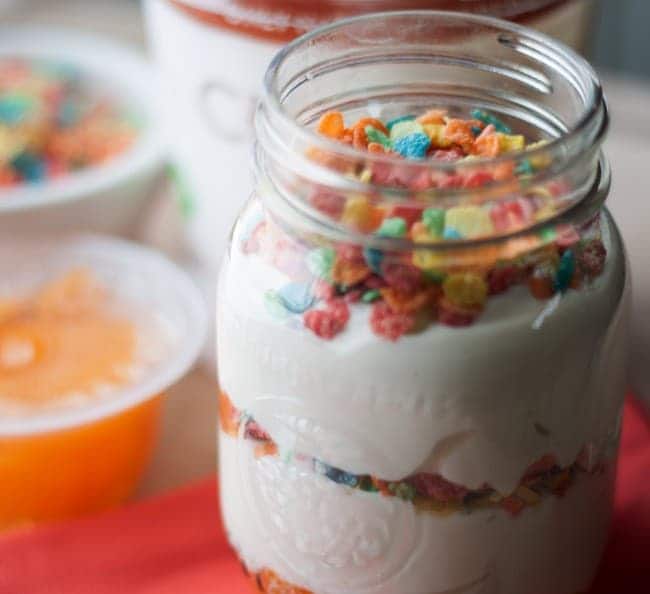 Print
Gluten-Free Fruity Yogurt Parfait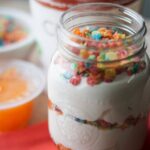 Author:

Jessica, AllSheCooks.com

Category:

Snack or Breakfast
Ingredients
Ingredients listed are per serving:
3/4 cup vanilla Chobani Greek yogurt
2-3 tablespoons Fruity Pebbles cereal
1 container Mandarin oranges (I used one pack from Del Monte 4 pack)
Instructions
Layer your parfait. Start with the fruit at the bottom, followed by some yogurt, cereal, yogurt and more cereal to top it off. Use glasses, mugs or dessert dish. A 1/2 pint mason jar would be the perfect size and make for a gorgeous colorful presentation.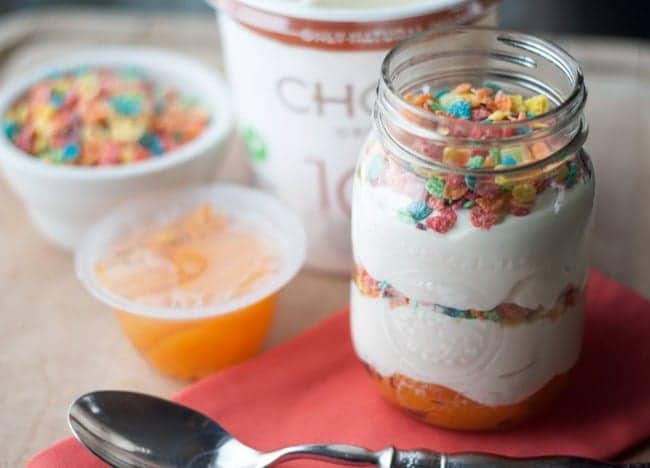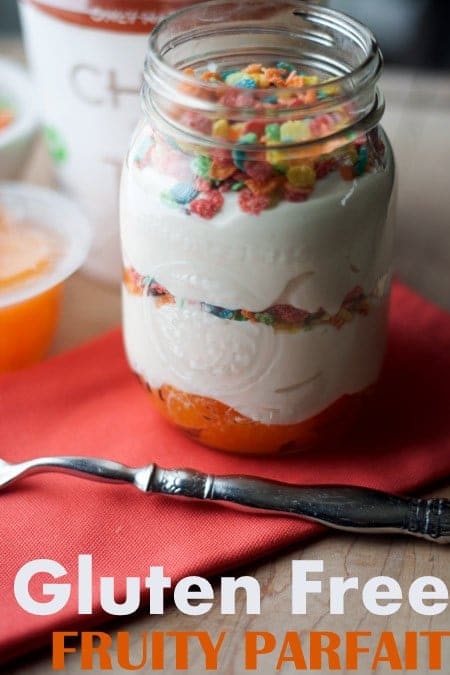 The following two tabs change content below.
Latest posts by Jessica McCoy (see all)