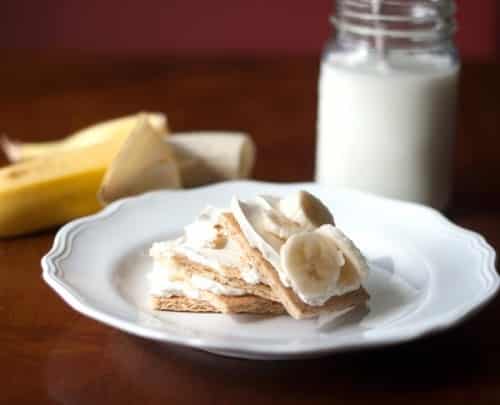 Some things are so simple.  I swear I should have thought of this idea years ago.  But, no.
Instead, my seventh-grader introduced me to this graham crackers with cream cheese creation that they made in Consumer Literacy (i.e. Home Economics).  Last night he asked me if we had any cream cheese at the house, and of course I said yes.
Cream cheese is one of the staples on my grocery list.  I love cooking with cream cheese, especially for dips and desserts.
So, last night we made a yummy snack of graham crackers with cream cheese.  Now, in class they topped these with strawberries, which sounds perfectly delightful.  However, my son preferred his without strawberries (and we didn't have any), so that is how we ate them.  And they were GOOD.
I decided to add an extra nutritious little health kick to my graham crackers when I made them again.  Bananas.  B.A.N.A.N.A.S.  Can't say that word (or type it) without that song coming to mind.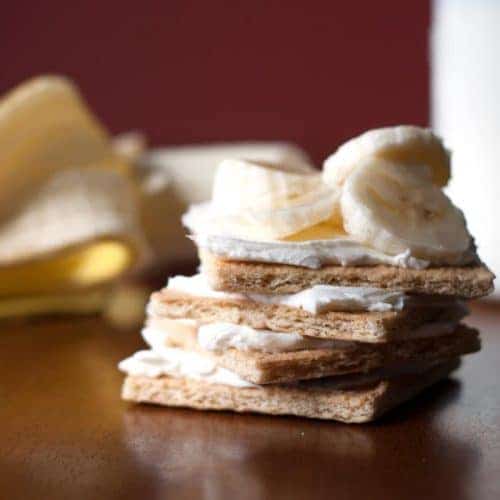 Bananas rule.  But, even if you don't like bananas, you can rock graham crackers with cream cheese.  With strawberries, raspberries, a flavored cream cheese, or maybe a little bit of honey.  Or chocolate.  Or…
You get the picture.  The possibilities of jazzing up this plain ole little graham cracker are wide open.  And so simple to make.
My son had this for breakfast.  Minus the bananas and milk.  Yeah, he's on an iced coffee kick.  Or hot mocha.  I don't get the fascination with coffee, but it's one of those battles I skip.  Almost a teenager and all.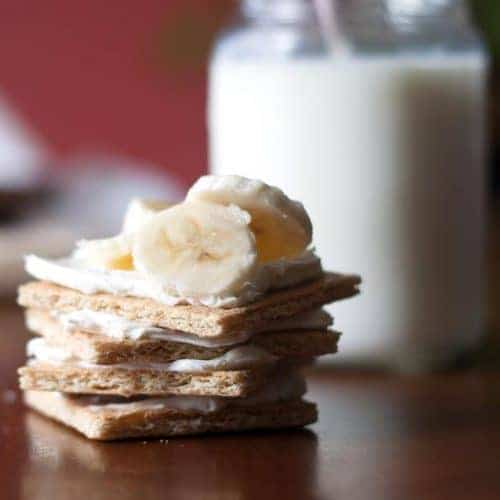 I always love finding an easy and enjoyable recipe.  This one is a keeper!
Print
Graham Crackers with Cream Cheese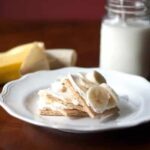 Author:

Jessica, AllSheCooks.com

Category:

Snack
Ingredients
2 graham crackers
2-3 tablespoons cream cheese (I use light)
banana, strawberries or other topping
Instructions
Break each graham cracker in half and spread cream cheese on each half cracker. Top with bananas, strawberries or other topping if desired.
Make sandwich crackers with cream cheese in the middle or as an open-face 'sandwich'.
Enjoy!
You might also enjoy these quick and easy recipes:
Hot n Gooey Cinnamon Toast Sandwich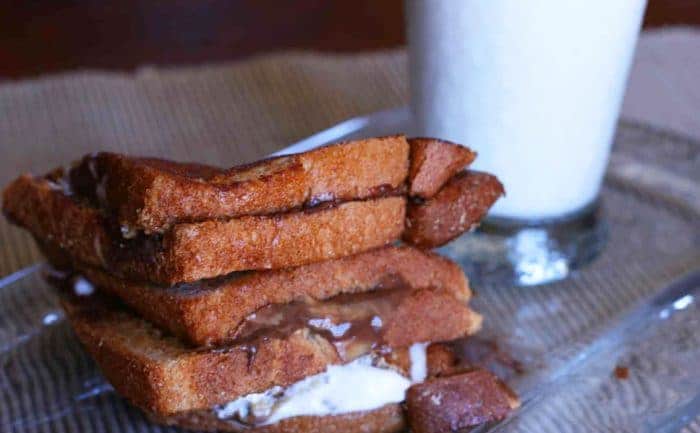 Chocolate Covered Peanut Butter Pretzels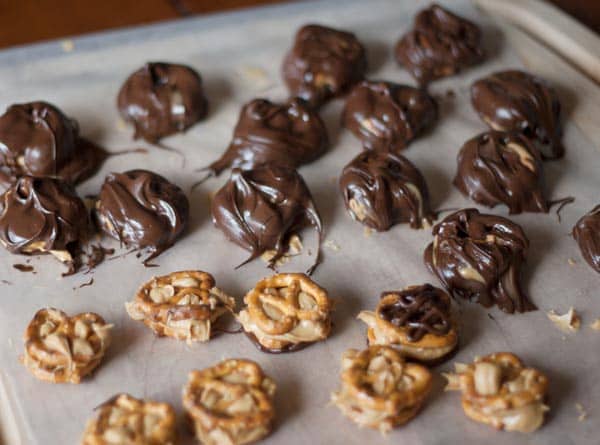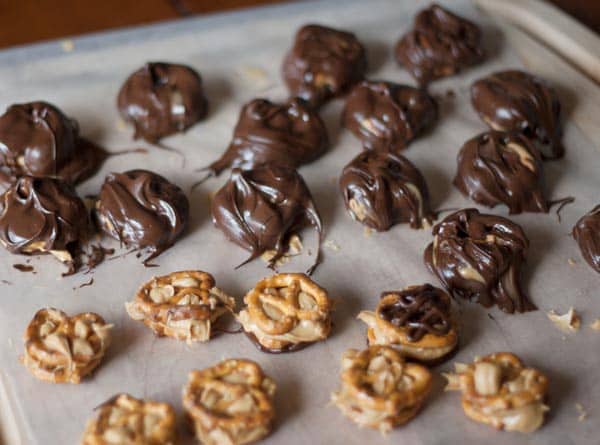 Hazelnut Cheesecake Layered Icebox Cake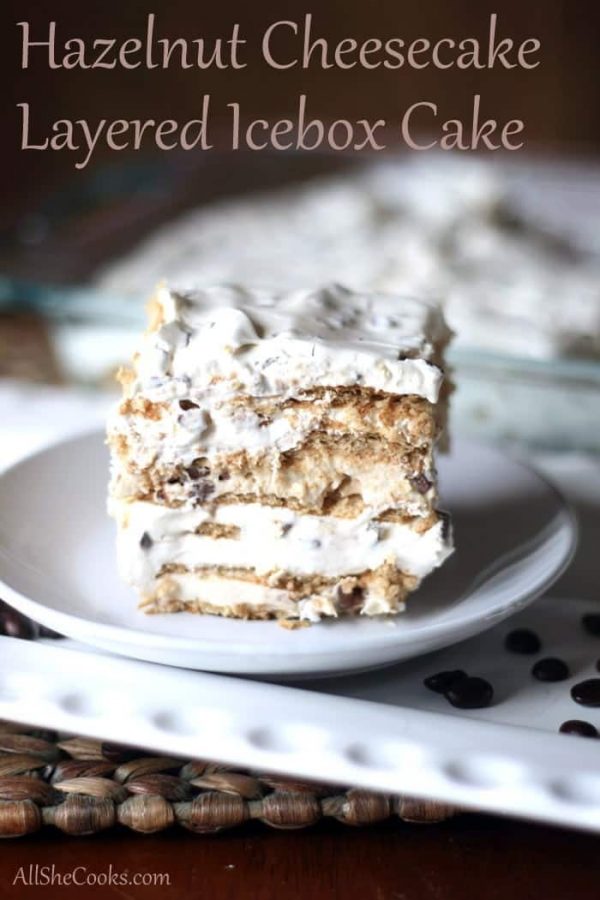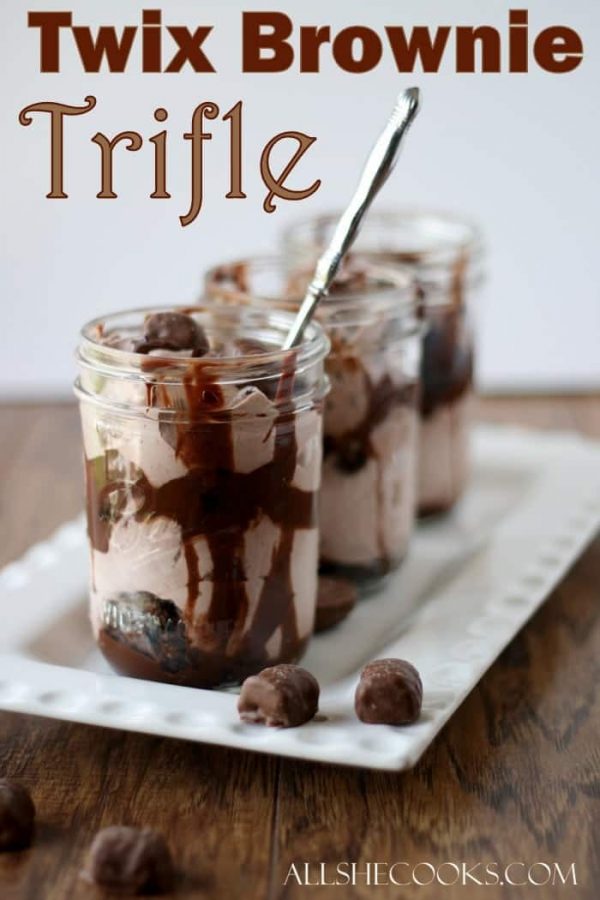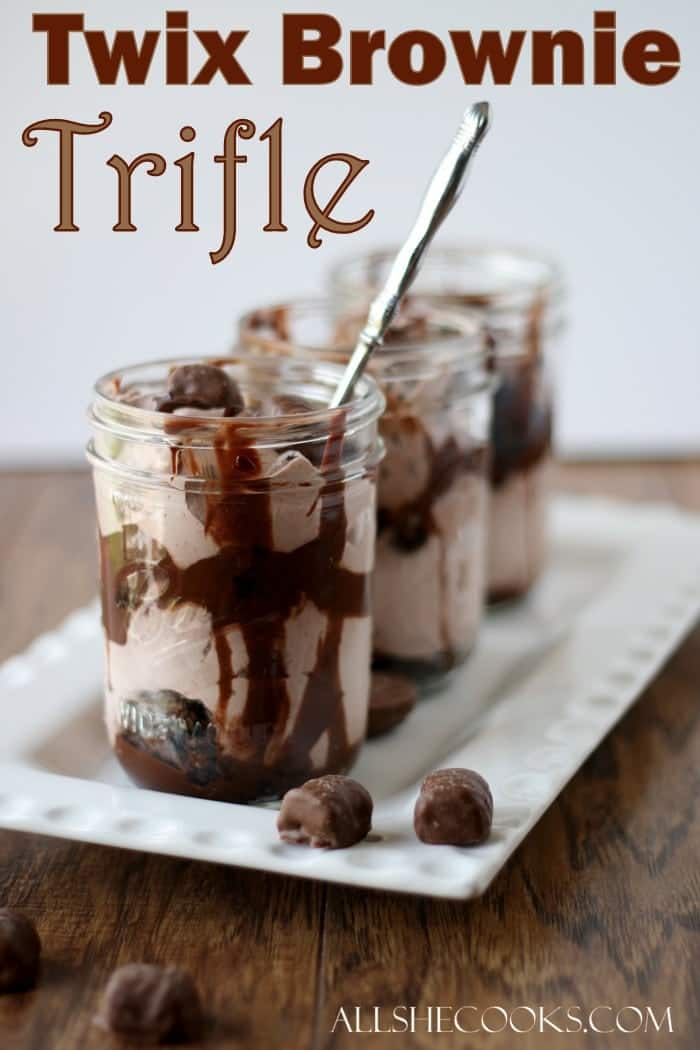 To enable screen reader support, press shortcut Ctrl+Alt+Z. To learn about keyboard shortcuts, press shortcut Ctrl+slash.
The following two tabs change content below.
Latest posts by Jessica McCoy (see all)