There's something about the fall air that has me thinking about the holidays, and appetizers. Because, with any holiday–every holiday really–comes the inclination to entertain and be with family and friends.
Since I live in Wisconsin, I decided to get a little bit cheesy. Yeah, I know. That was the definition of cheesiness right there. But, alas… cheese.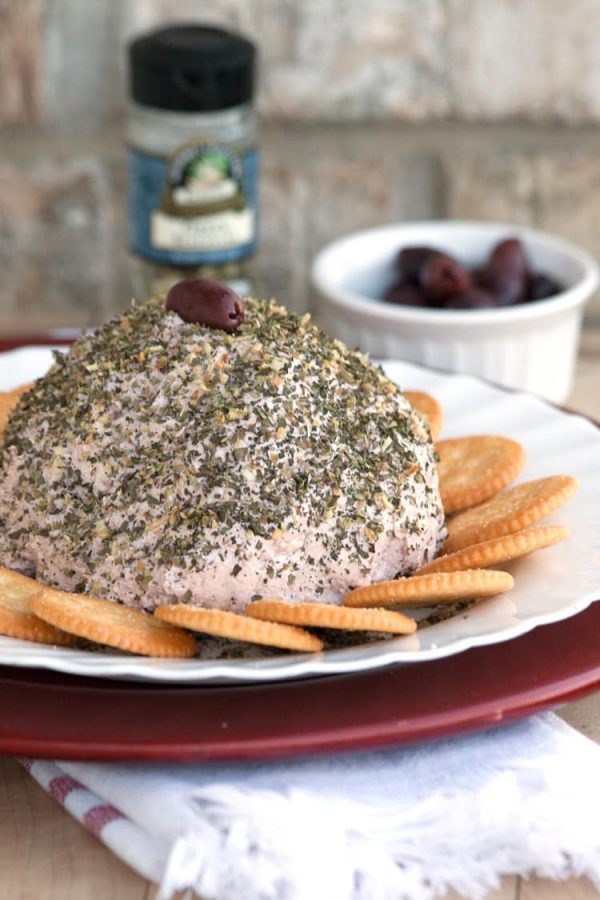 I used my food processor and whipped this delicious appetizer up in no time. It was fairly simple too. With ingredients like Neufchatel Cheese, Crumbled Feta Cheese, Greek Olives, and good ole McCormick Greek Seasoning–well, it was certainly guaranteed to be a hit. What I didn't count on was my inclination to dip one cracker after another cracker, after another, into this delightful dip.
What better way to celebrate the season than with a ball of olive infused cheese sprinkled with delicious Greek Seasoning?
A little wine, some crackers, and you're set. I'm thinking I might serve my next Greek Olive Cheese Ball with a Sangiovese from Wollersheim Winery. There is something to be said for having a picturesque winery just a short drive away. If you haven't been–it is so worth it. And the drive in the fall? Ah! The colors!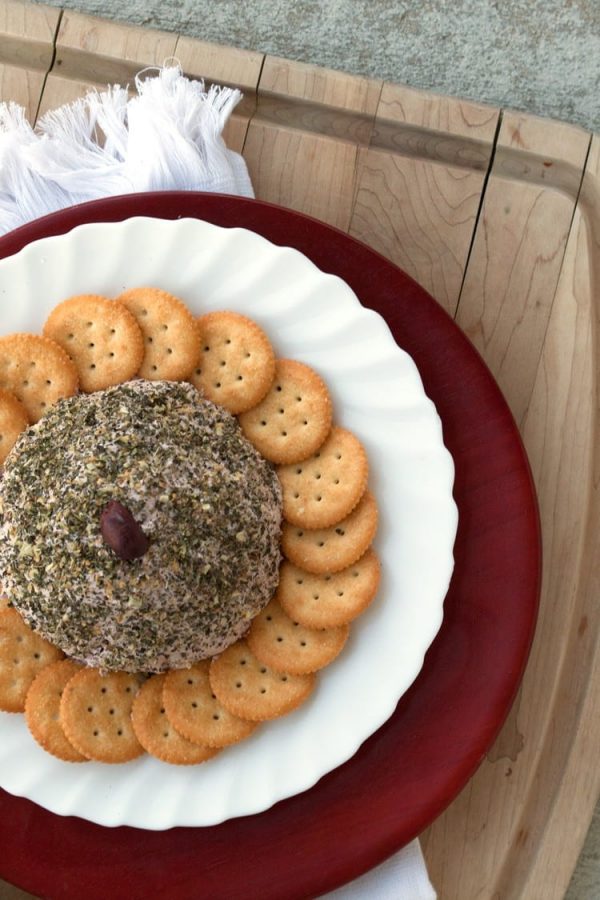 You really can't tell by all the seasonings that cover this dip, but I actually used to be seasoning inept. I don't really know how else to describe it… but I just didn't understand or know how to use seasonings. I taught myself along the way, and figured out that there was a lot more to life than just salt, pepper, garlic powder and parsley. Who would have thought? Life never tasted so good!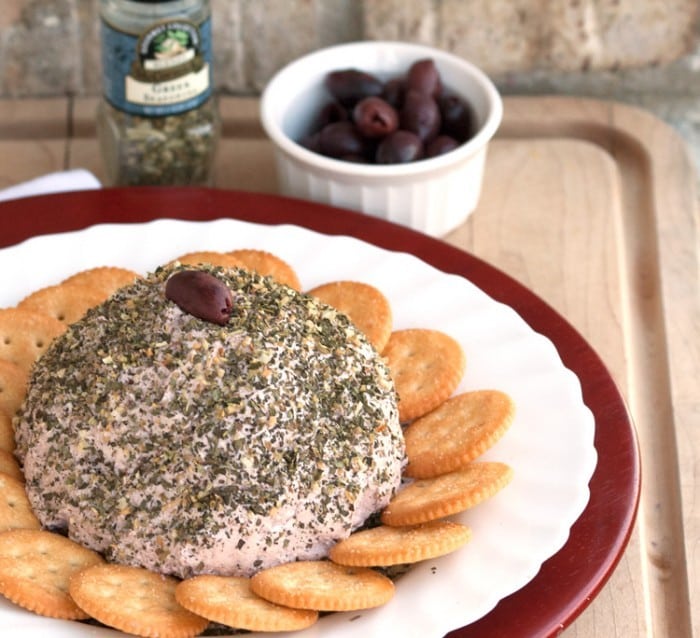 I don't talk about my job too often on All She Cooks, but wanted to share a little bit about recent developments. All She Cooks is coming up on the 2 year mark. Before that, we existed under a different name. So, basically for the last 3 years I've been doing Social Media Management, working with brands, doing some freelance blogger outreach, and all in all–having a ton of fun.
Recently, I decided to take it a step further and formed Rise Media, LLC, where I'm continuing to connect with brands on a much larger scale, and able to bring those connections back to the blogging community I've grown so fond of. You can follow Rise Media's progress on Facebook.
And while I tackle the newest projects with Rise, we'll still be plugging away here on All She Cooks–bringing you new recipes and travel reviews, articles and stories. Not to mention that 52 Weeks of No-Repeat Meal plans is in the process of a major over-haul and about to be re-launched as a bigger and better product… offering you more of everything you love. It will have a paid subscription plan, and then a smaller free version. Hey, we've got bills to pay just like everyone else.
Without further ado–I give you our latest appetizer recipe: Greek Olive Cheese Ball.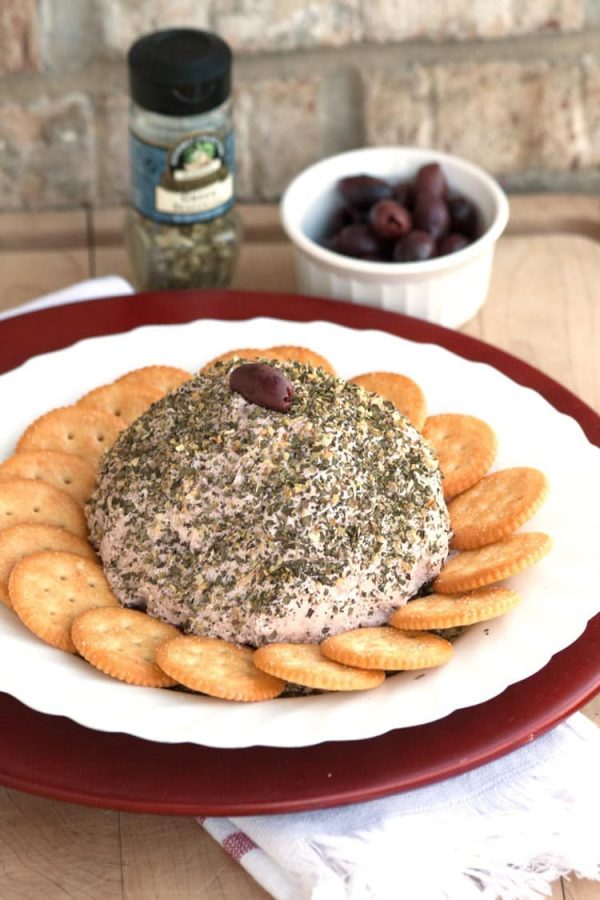 Print
Greek Olive Cheese Ball- an Appealing Appetizer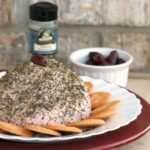 Ingredients
16 ounces Neufchatel cheese (or cream cheese if you prefer)
6 ounces crumbled feta cheese
1 cup Greek olives
2 tablespoons McCormick Greek Seasoning
Instructions
Combine cheeses and Greek olives in a food processor until well incorporated. Dump onto parchment paper and form into a ball shape–using a bowl to help form the dome shape is very helpful. Place dome shaped cheese ball on plate and sprinkle evenly with Greek seasoning.
Serve with Greek olives and crackers.
(This is not a sponsored post. I just really like McCormick seasonings and Greek olives.)
You might enjoy these other recipes: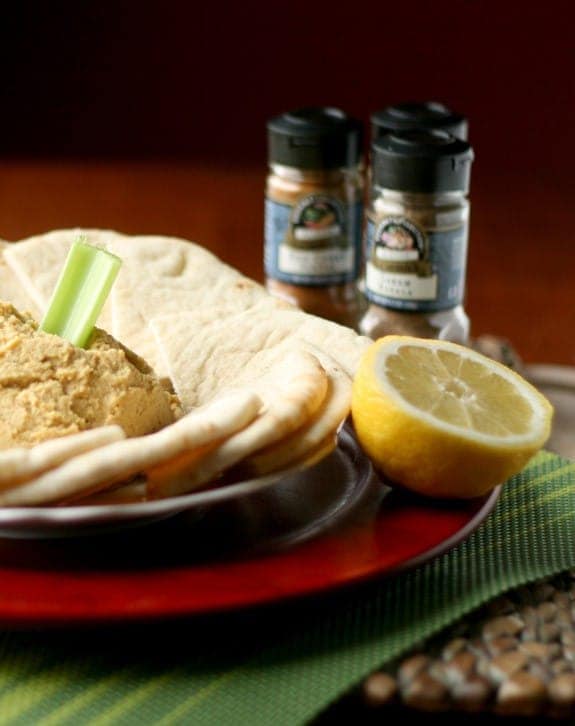 Spicy Indian Hummus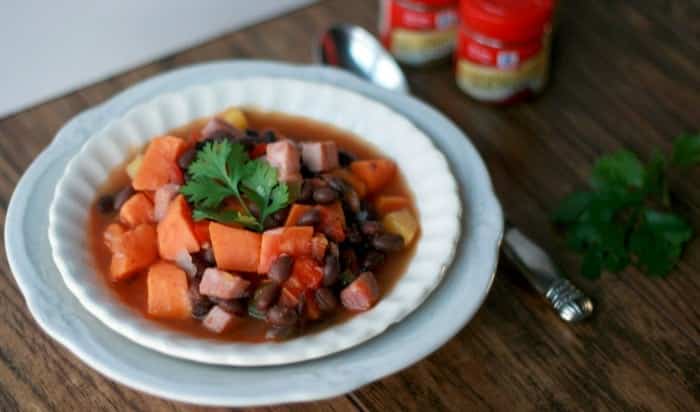 Brazillian Sweet Potato and Black Bean Stew
The following two tabs change content below.
Latest posts by Jessica McCoy (see all)