This shop has been compensated by Collective Bias, Inc. and its advertiser. All opinions are mine alone. #MyPicknSave #CollectiveBias
It's cookout season, and I couldn't be more thrilled to share this yummy recipe I've come up with for Grilled Pesto Pizza! Cooking out is one of my favorite ways to cook.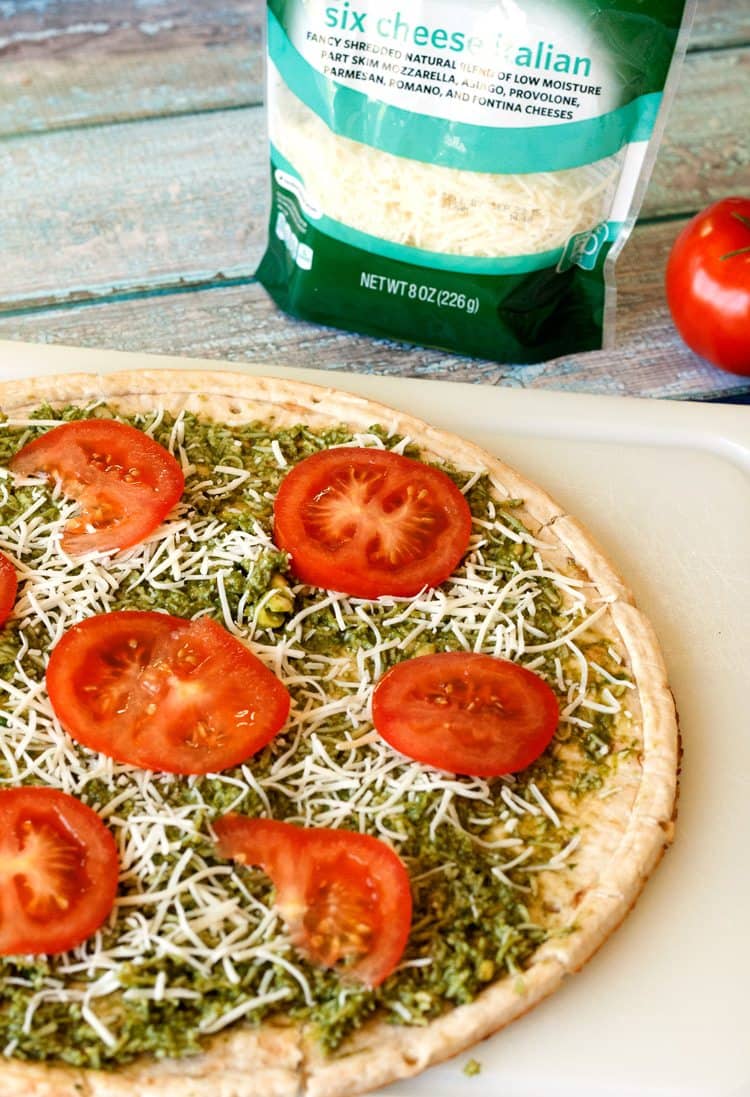 There is something about the flavor, the process, the speed of things.  Cooking with fresh ingredients that I picked up on my latest trip to Pick 'n Save–just down the road, I might add–makes it even tastier.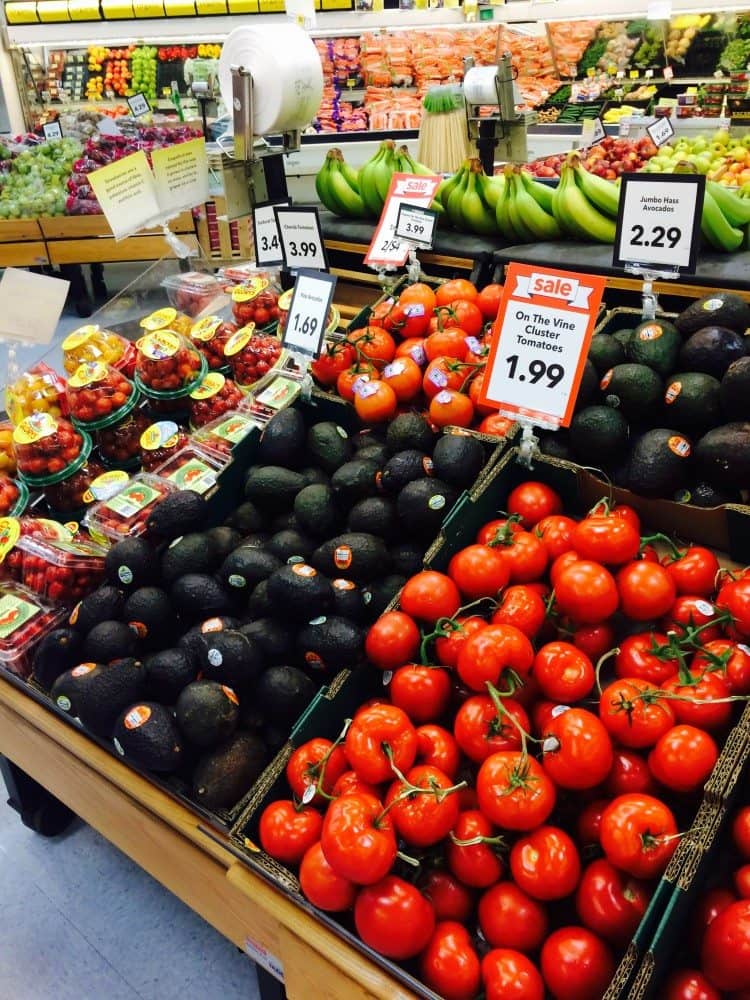 Cooking out on the grill doesn't have to be limited to burgers and hotdogs.  At our house, we grill out all sorts of things.  There is normally meat involved, but I almost always grill veggies on the side.  Our Grilled Pesto Pizza is perfect for an appetizer, lunch, dinner, snack–you name it.
Saving money on groceries is something I love to to, so the Think Spring Sale on seasonal favorites at Pick 'n Save stores is just my cup of tea.  You can earn Extra Fresh Perks for the Grill too. Here's how it works:
Shop PNS and earn 1 perk point for ever dollar spent using your Fresh Perks Card through

4/9/15-6/17/15

Keep track of your earned Perk Points on the bottom of your receipt
Redeem your perk points

6/18/15-7/4/15

. Purchase Roundy's Chicken Breasts, pub burgers, or steaks and your discount will be applied automatically.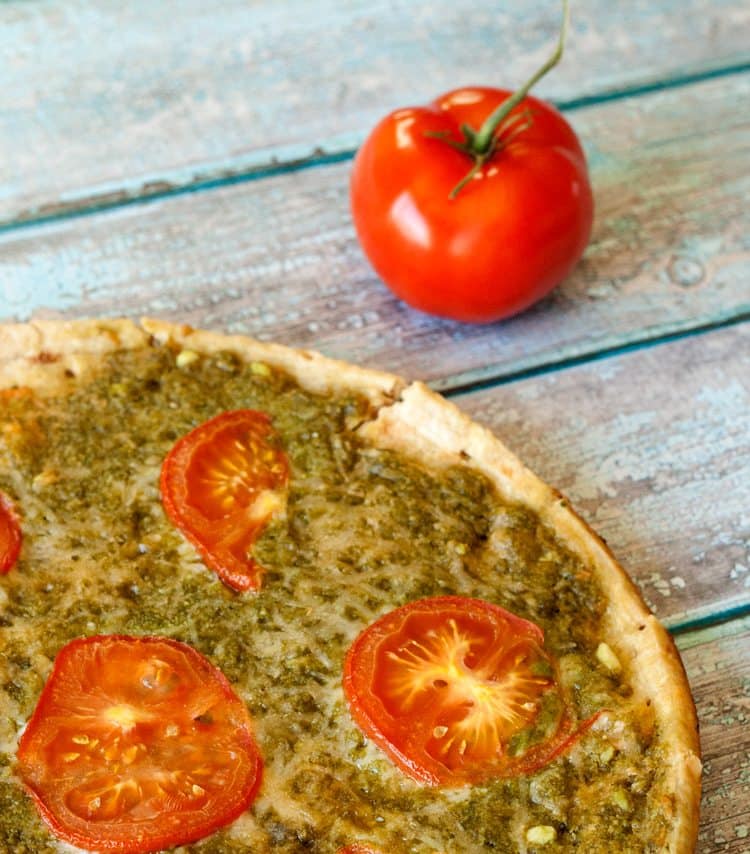 Add some grilled chicken to the top of the pizza to make a more filling meal if desired.
In my book, cooking out requires just a few things: a charcoal grill, patience, and fresh ingredients.  Patience because good things come to those who wait, and preparing a charcoal grill takes a little bit of time. Get those coals fired up at least 30 minutes prior to when you plan to start cooking.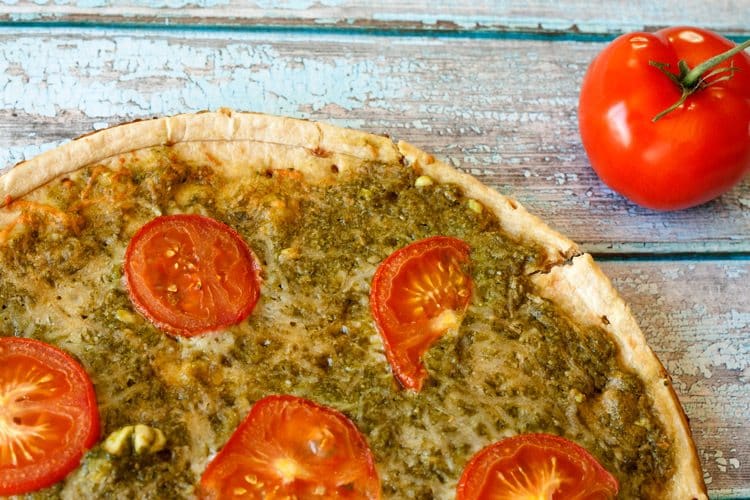 If you're looking for instantaneous heat, charcoal grilling might not be for you.  But the result?  The flavor of food cooked on a charcoal grill is better than anything you could possibly have on a gas grill.  I can't tell you how many times I've had to force myself to keep from taking another bite after cooking out–because the flavor is just that good.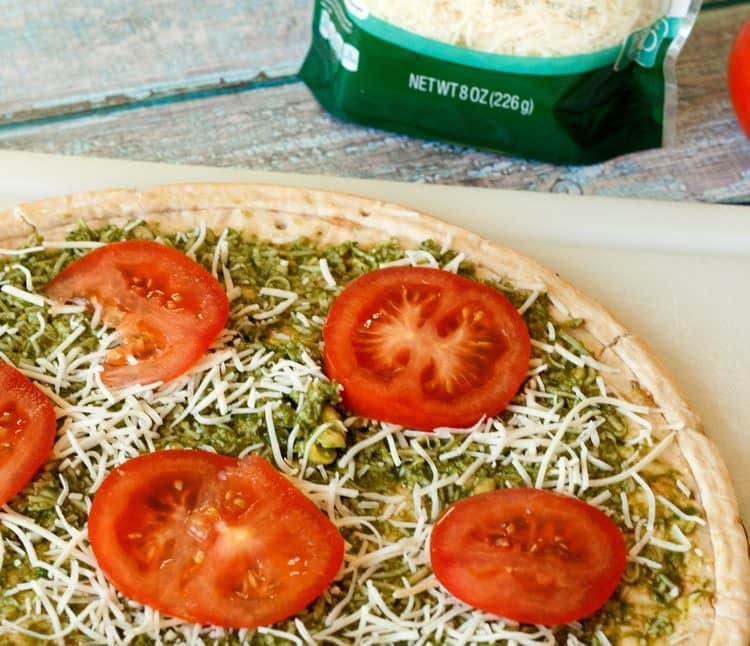 Now…Grilled Pesto Pizza.  Picture your typical basil, pine nuts and olive oil pesto with some yummy flavorful garlic thrown in.  Mmmm.  Delicious, right?  Top that with some sliced tomatoes and an Italian blend of cheese sprinkled ever so lightly over the crust.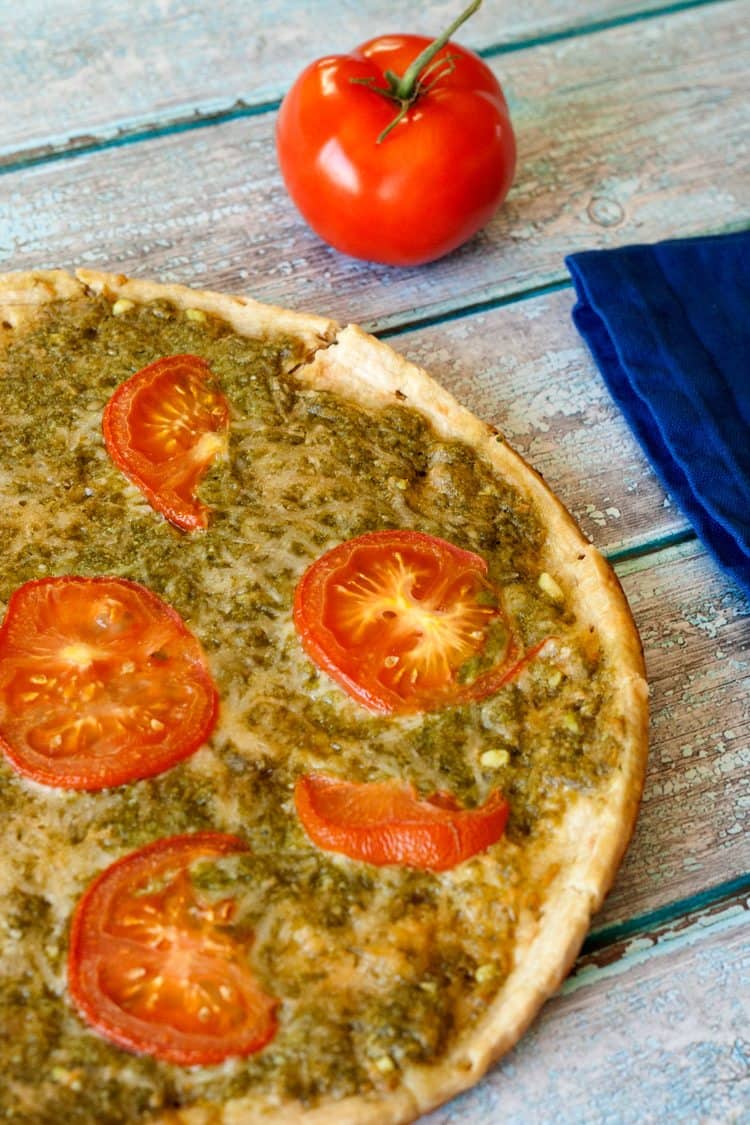 To keep things easy,  I decided to use a pre-made thin pizza crust.  However, I have homemade pizza dough that I keep in the freezer that would have been perfect if I had thought to transfer it to the refrigerator to thaw out a day ago.
Print
Grilled Pesto Pizza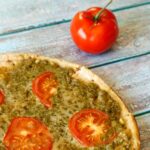 Ingredients
2 pre-made pizza crusts
2 cups fresh basil leaves, packed
1/2 cup freshly grated Parmesan
1/2 cup extra virgin olive oil
1/3 cup pine nuts
2-3 garlic cloves
Salt and black pepper to taste
2 vine ripe tomatoes, sliced
2 cups Italian blend shredded cheese
Instructions
Start charcoal grill before preparing pesto.
Prepare fresh pesto sauce by combining first 6 ingredients in food processor or blender. Top pizza with pesto sauce- this can be spread really thin, so thicker depending on taste. Add shredded cheese and tomato slices, and then cook on grill for about 15 minutes or until nice and crispy.
Find more amazing recipes for grilling out this summer when you follow Pick 'n Save on Facebook, Twitter, and Pinterest.
The following two tabs change content below.
Latest posts by Jessica McCoy (see all)