This is a sponsored post written by me on behalf of Visit Gulf County for IZEA. All opinions are 100% mine.
I could go to Gulf County Florida again and again.  I mean, just looking at these gorgeous pictures has me captivated and thinking what an amazing thing it would be to relax and unwind with my family on the sandy beaches hunting turtles, kayaking the Dead Lakes, or out on a boat fishing or dolphin watching.  And chillaxin on a bike ride on a cool fall day–who wouldn't enjoy that?
Gulf County Adventure Guide offers so many opportunities for families to enjoy nature with each other.  Gulf County is a great place to unwind and get back to what really matters–family.  Unplugged, off-line, completely enjoying the glories of nature.  And why not?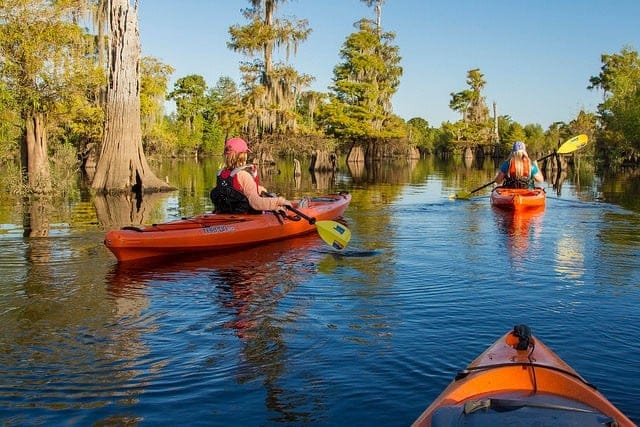 We've been doing quite a bit of kayaking this year, so I know that my family would really get a thrill out of kayaking the Dead Lakes.  I mean, all the amazing Cypress and Tupelo trees that stand in the water–there is so much to explore.  The trees alone are fascinating.  But, there is something about sitting in a kayak, sliding along the top of the water that makes you feel more at one with the whole experience.  It's slow.  Which is exactly what is needed to really breathe in and enjoy the moment.
And fishing…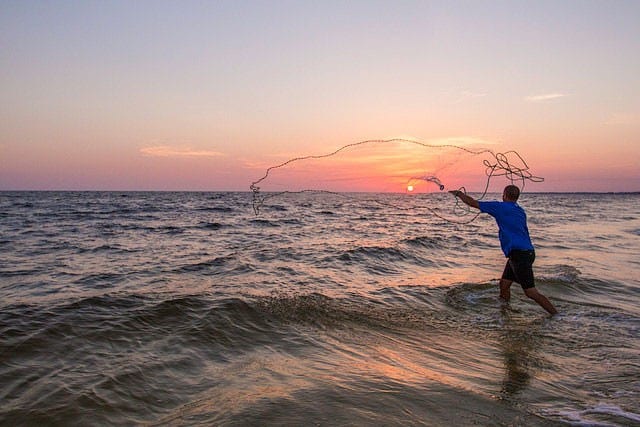 Whether from a boat on a shark fishing trip with Fish'N Xpress with all equipment, bait and licenses included–catch and release, mind you–or from shore, fishing in the Gulf is a glorifying past-time.  It's another slow at one with nature experience that Gulf County is known for.  One of those experiences that has you kicking back, enjoying the slow crawl of time and the span of nature that surrounds you.  And when you catch something?  Well, that speeds things up a bit and the excitement is contagious!
Camping…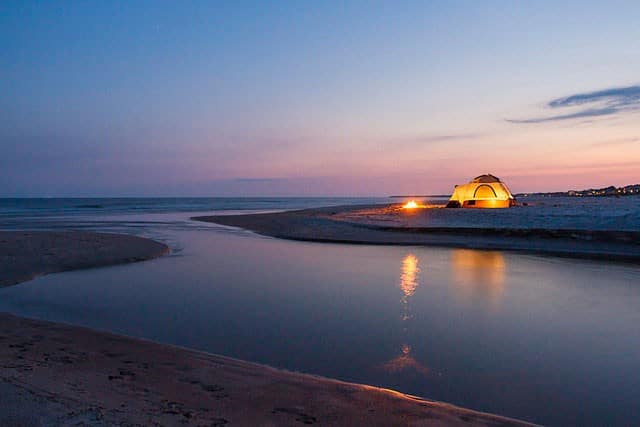 When vacationing in Gulf County Florida, I would definitely want to experience a new beach each day–and there are many to choose from.  But something that would be absolutely spectacular is falling asleep to the sounds of gentle waves and waiting up to a sunrise over the Gulf.  And if the dolphins happen to be out giving us a show, all the more reason to stay an extra day.
And biking…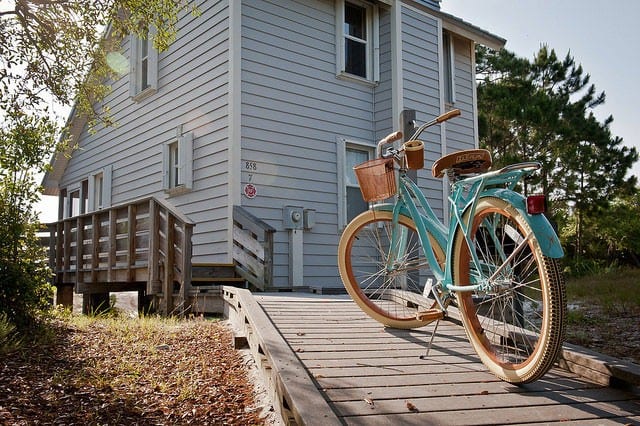 What better way to enjoy the slow-paced life style than to use a bike?
Enter to win a $50 gift card to have a little local adventure in your town.
Contest runs from 9/28/15-10/25/15.  10 lucky winners each week.
The following two tabs change content below.
Latest posts by Jessica McCoy (see all)