HAMBURGER STROGANOFF
This is a classic comfort food recipe that has been around for a long time.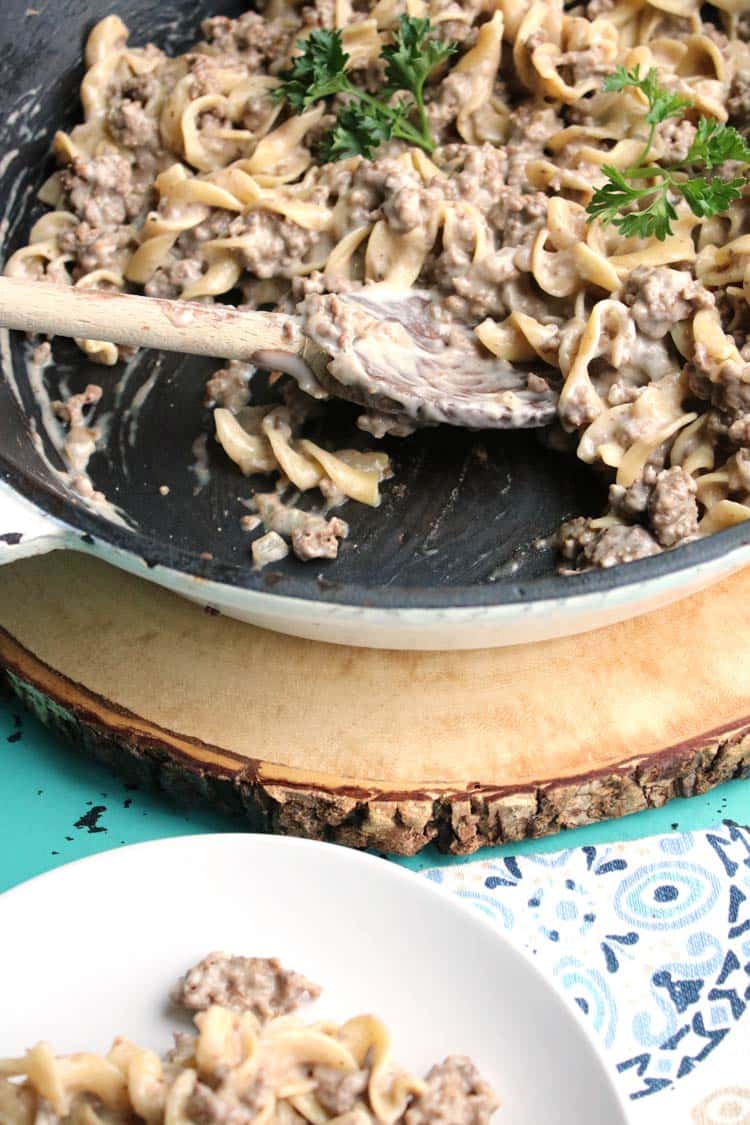 I remember having this savory supper several times in my childhood, but never made it as an adult until the last year.
Ground Beef Stroganoff is one of those meals that is not only fabulous, it is a winning recipe.
The flavor is sealed with sour cream which leaves an undeniable yum! with every bite. It simply can't be helped.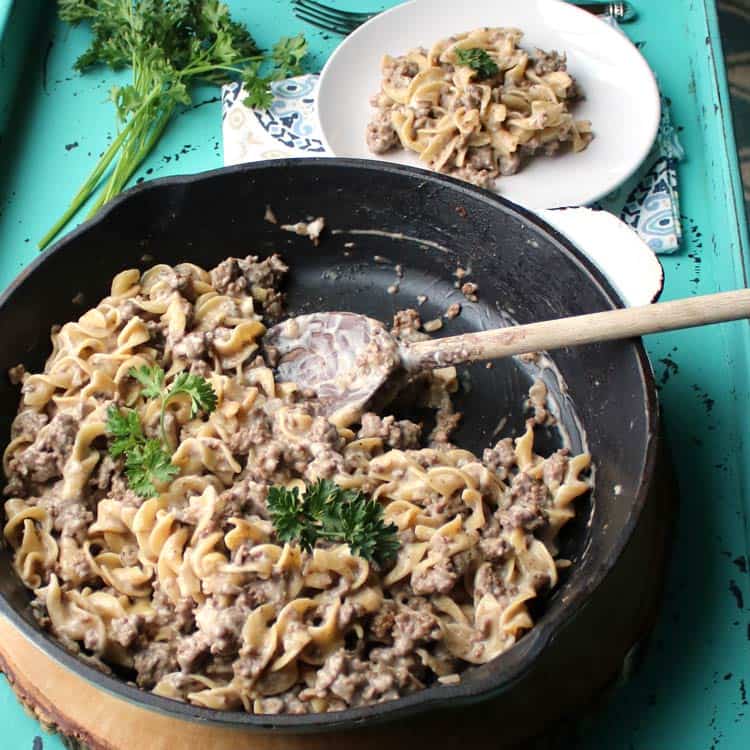 If you love comfort food like homemade stroganoff as much as we do, you'll also enjoy our Poor Man's Soup, which is a hamburger and vegetable based soup that is both hearty and inexpensive to make.
Our readers also can't get enough of our Chili Mac, Zuppa Toscana and our Spicy Sausage Pasta Bake. All three of which are full of flavor and easy to make.
Quick and Easy Beef Stroganoff
Just take a look at our Chili Mac. We recently made it again and retook photos a few days before we retook photos of our yummy Easy Ground Beef Stroganoff recipe.
Trust us that it tasted just as good as it looks: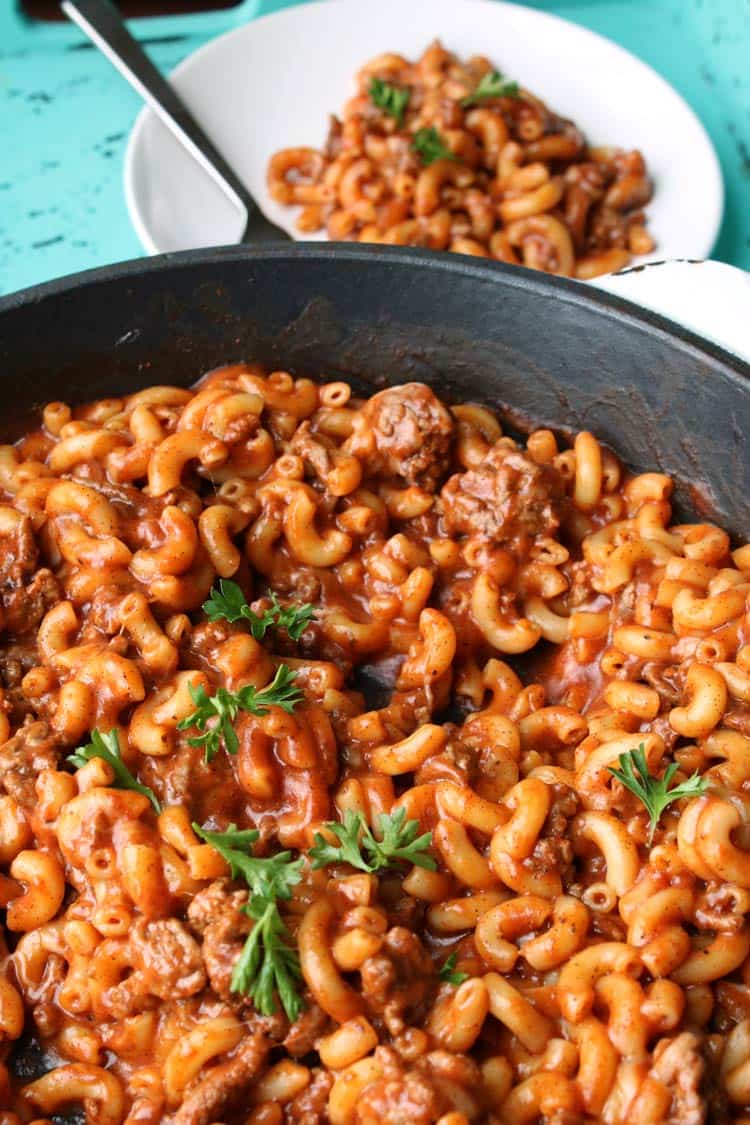 Best Stroganoff Recipe
Get more recipes like our quick and easy beef stroganoff! We're constantly adding new recipes, so be sure to follow us on Facebook to keep up with all the new recipes we share.
We also have a Facebook group that we would love for you to be a part of!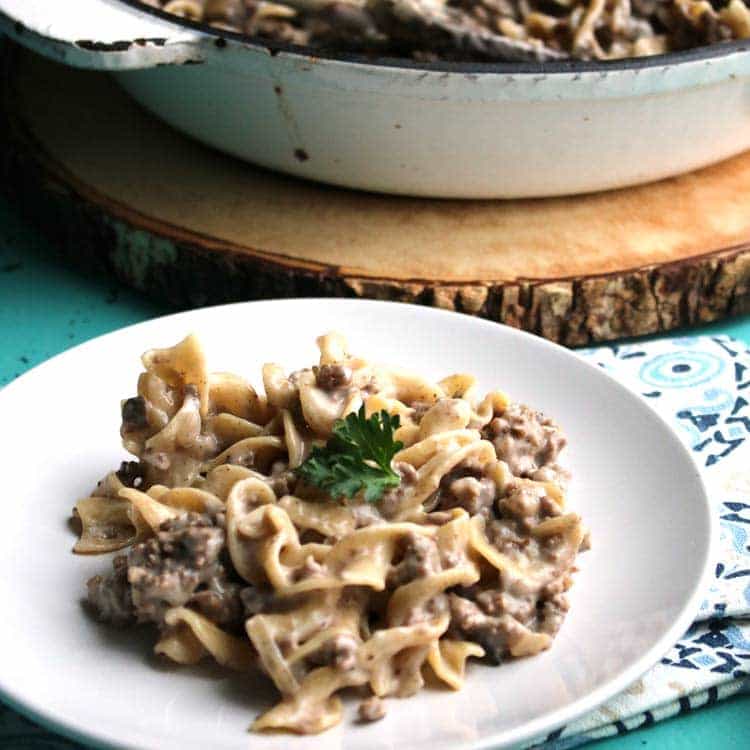 Recipes for Weight Watchers
If you're watching your weight, Weight Watchers recipes are a great way to help you watch your caloric intake even if you aren't officially a member of a Weight Watchers group.
Keeping track of the calories you ingest each day, combined with eating smaller portions over all and exercise are all great ways to get back in shape.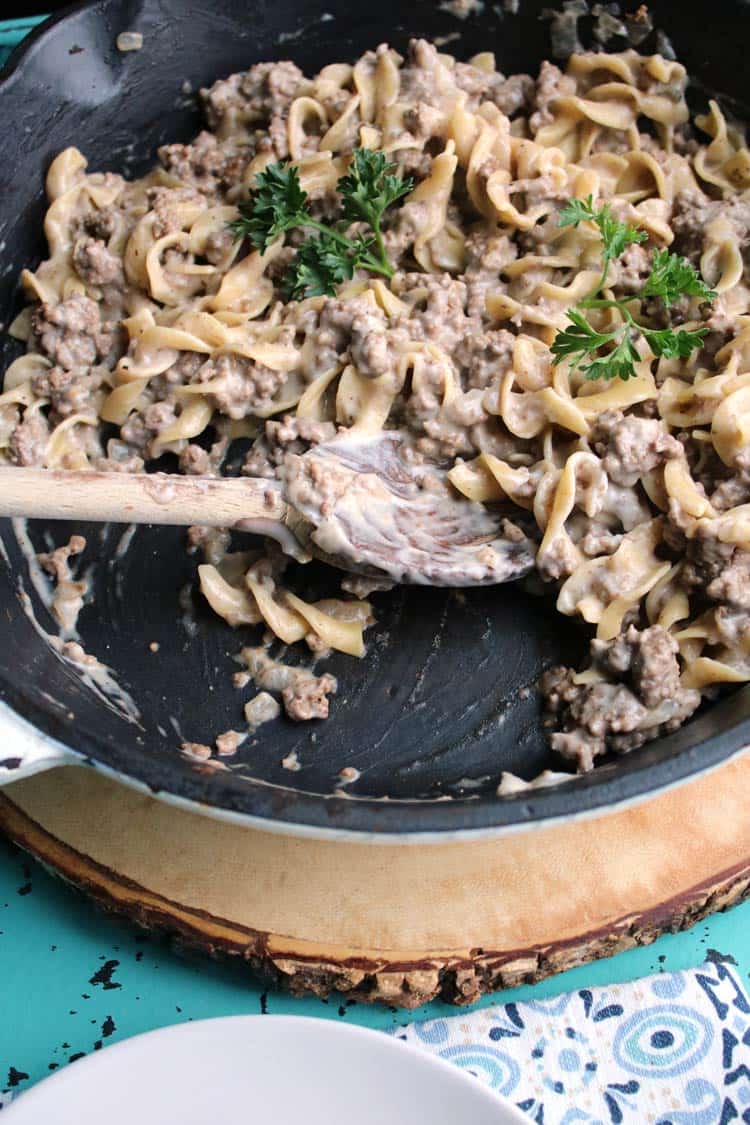 Keep Fit with Exercise
Whatever you do in your quest to get on track to a healthier lifestyle, make sure you do it with a goal in mind and purposefully. And, before you start any new fitness regimen, it is always a good idea to check in with your doctor to make sure you are doing something that is going to be beneficial to your goals.
I say this as I sit here icing my knee a week into training for a 5K. And let me just say, at 40ish, I haven't done running of any kind since junior high school. I suspected that my knees were not going to like it and unfortunately, it looks like I was right.
For now I'll be shopping for knee braces for runners and hoping my doctor doesn't give me bad news at my physical next week!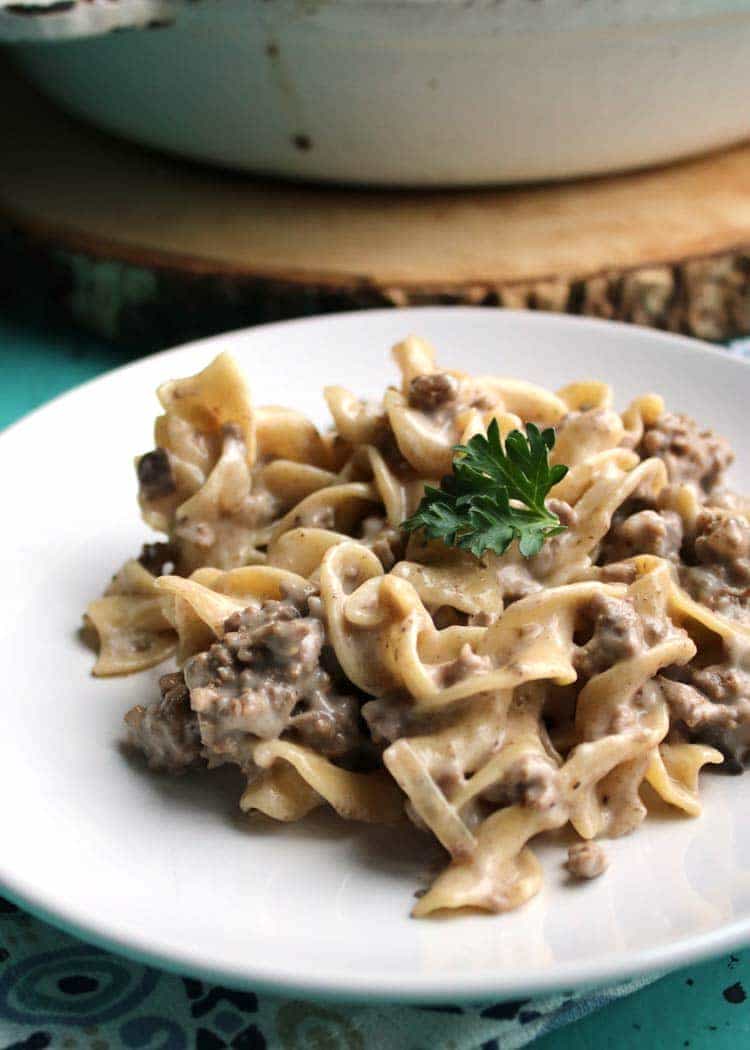 Weight Watchers recipes with points are easy to come by, but finding comfort food Weight Watchers recipes is something to get excited about. We're talking lower calorie meals that taste just as good as the higher fat alternative.
Supplies needed for this recipe: egg noodles, low fat cream of mushroom soup, canned sliced mushrooms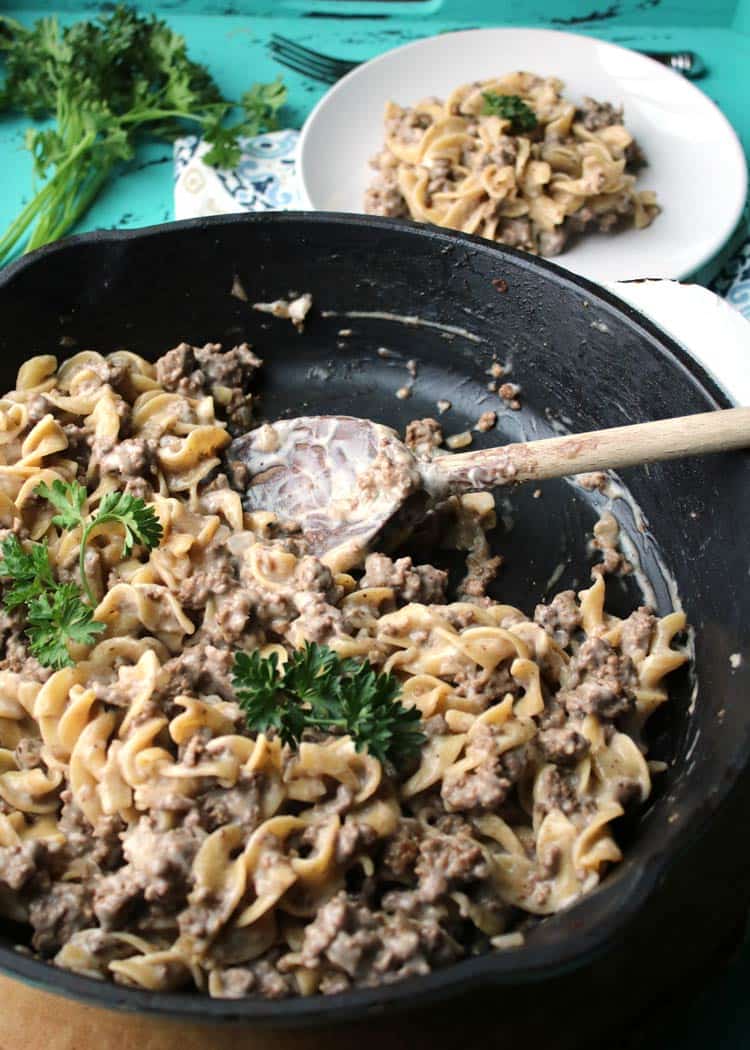 Get ready to take a bite of comfort with this amazing savory recipe.
You'll never know how yummy this recipe is if you don't try it. We're pretty much positive you'll love it as much as we do.
Yum, yum, yum!
There really isn't a good reason to not give this delicious recipe a try.
Weight Watchers Hamburger Stroganoff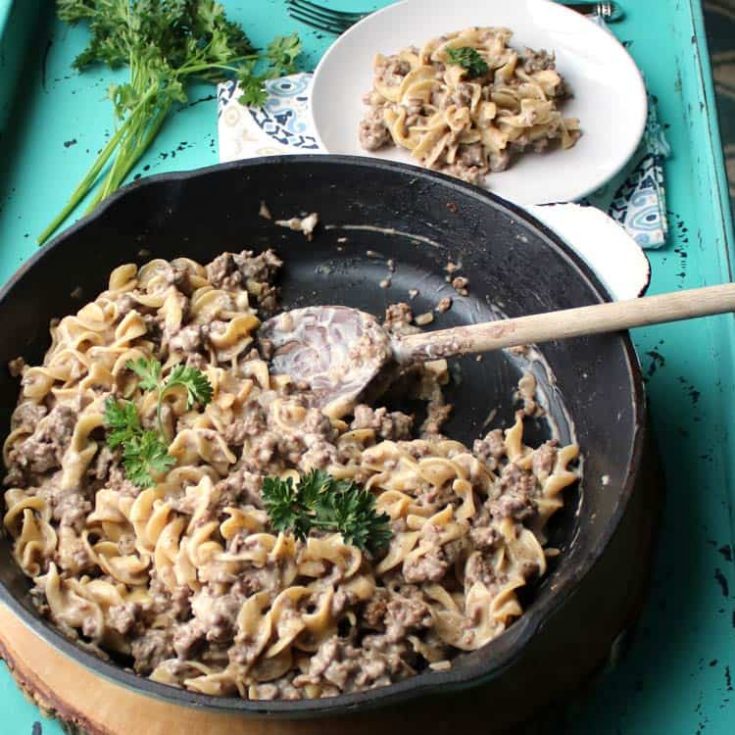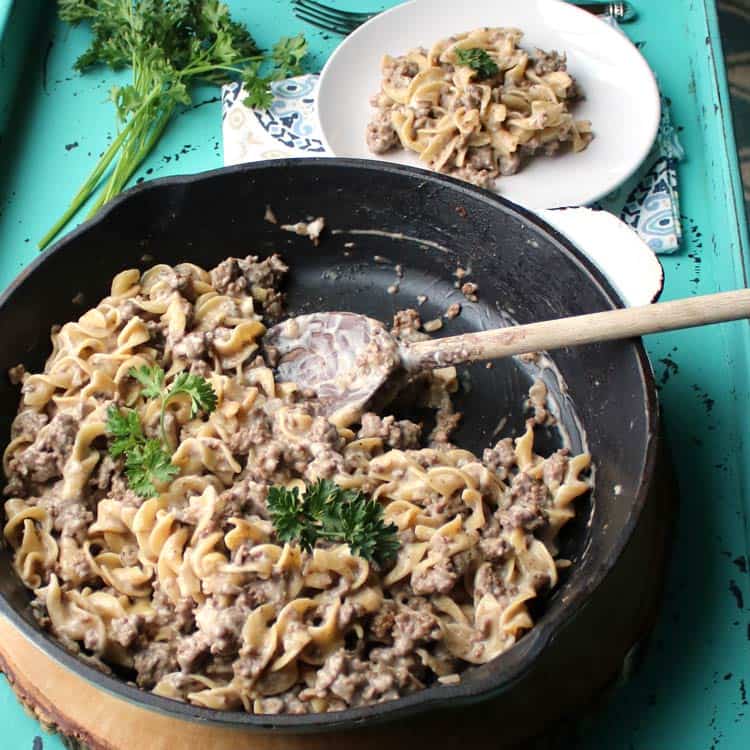 Weight Watchers Hamburger Stroganoff is a healthier spin on the traditional recipe. This low-calorie version is every bit as good as the original.
Ingredients
8 ounces lean ground beef
1/2 cup chopped onion
2 cups prepared egg noodles
10 3/4 ounce can 98% fat free cream of mushroom soup
1 can sliced mushrooms (optional)
1/4 cup low fat sour cream
salt and pepper to taste
Instructions
Brown ground beef and onion, drain fat. Stir in cooked noodles, cream of mushroom soup, sliced mushrooms and salt and pepper. Simmer about 5-10 minutes. Remove from heat and stir in sour cream before serving.
4 servings, 5 POINTS each
Save
The following two tabs change content below.
Latest posts by Jessica McCoy (see all)