This post has been sponsored by Home Chef who is also providing a Home Chef Coupon Code exclusively for our readers!
Use our Home Chef Coupon Code: SHECOOKS for $30 off your first purchase.
We tried Home Chef and loved it!
The thing I love most about working with brands is trying all the amazing products and recipes that are new experiences for me. When Home Chef included Steak au Poivre in our meal delivery kit, I was blown away…and mildly intimidated.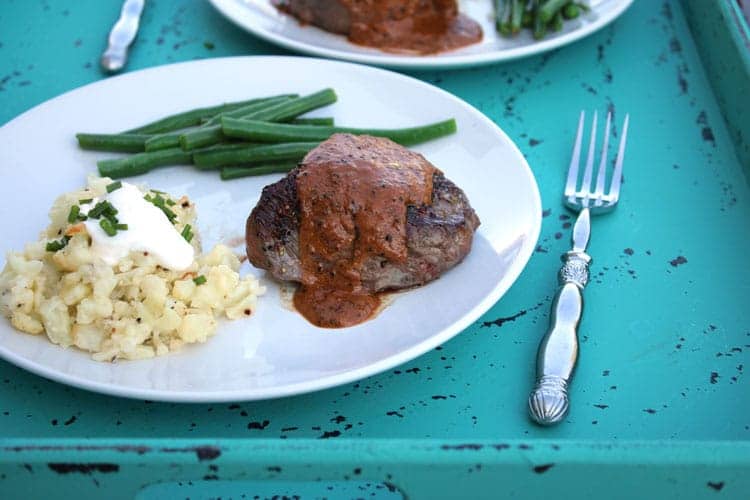 One of the things you'll hear me mention again and again on All She Cooks is that I'm constantly cooking up recipes that are quick and easy and don't require a lot of skill in the kitchen. What I absolutely loved about this recipe from Home Chef is that it challenged me to get over those limitations and test my own skills in the kitchen. And better than that, it guided me.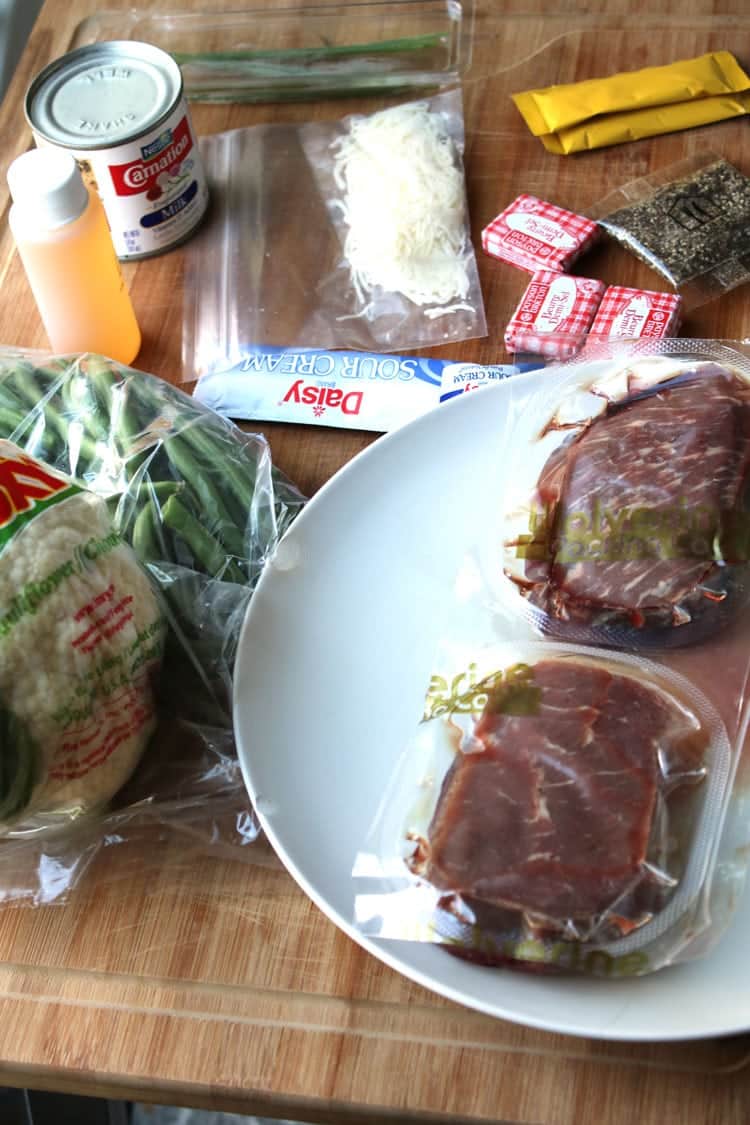 Home Chef provides step-by-step instructions.
The result of this true test of culinary skills was one that I couldn't be prouder of…and one of the best steaks that I have ever had.
Let me preface that by saying…I am NOT the master of steak in our home. My husband makes a mean, tender and juicy steak that is pure perfection—so I hand the steak making off to him. Why mess with a good thing?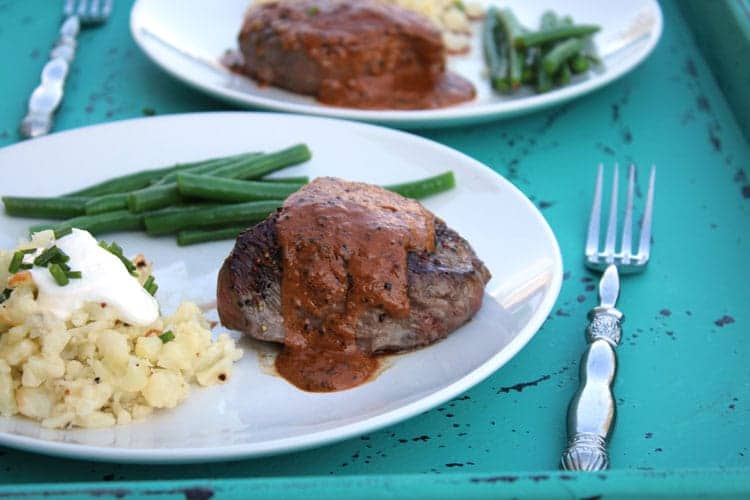 I prepared Home Chef's Steak au Poivre precisely according to the provided step-by-step instructions and the steaks were the most flavorful I have experienced in a long time. The reason why? Cracked pepper and au Poivre sauce. The sauce was SO good.
This recipe card also includes instructions on how to make Cauliflower Gratin, which I will certainly be whipping up again. It was so good, and a very nice compliment to the steak.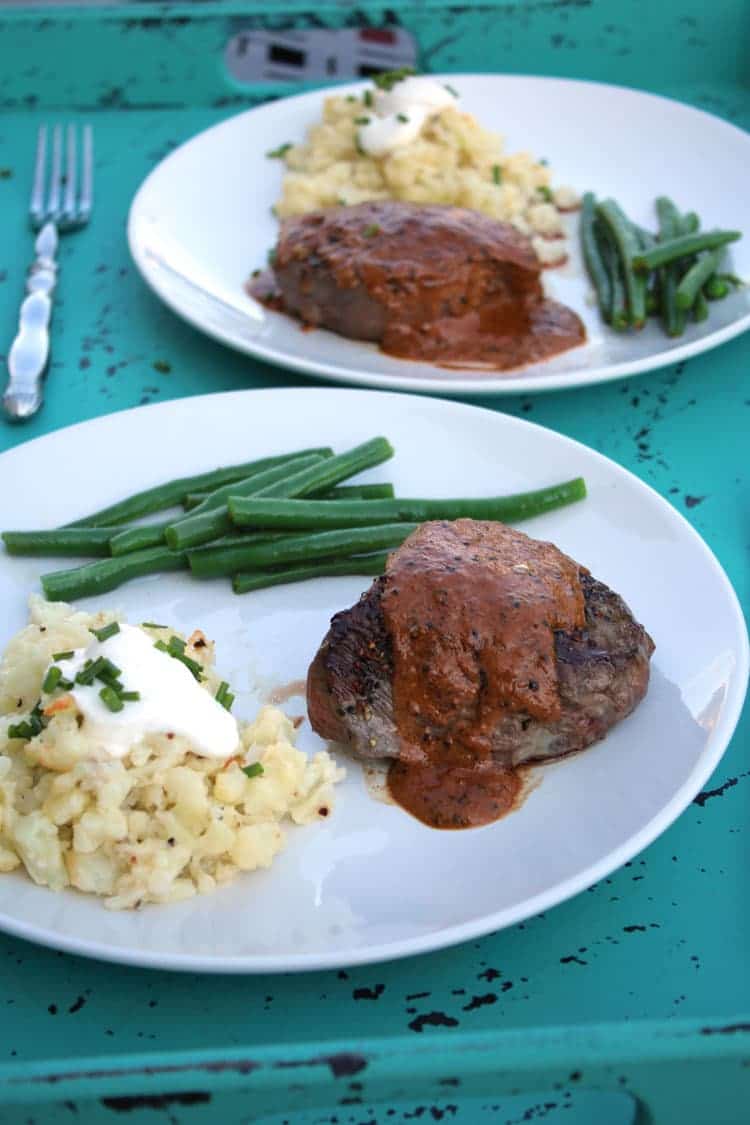 Green beans rounded out this meal, making it a perfectly balanced, flavorful dinner that would be ideal for a Home Chef date night at home or a family meal.
Home Chef is a great resource for busy families who want to make meal time prep a little easier. I really like how the ingredients are already measured out and proportioned for the number of people that you will be feeding. This is a huge added benefit for those who are cooking for 1-2.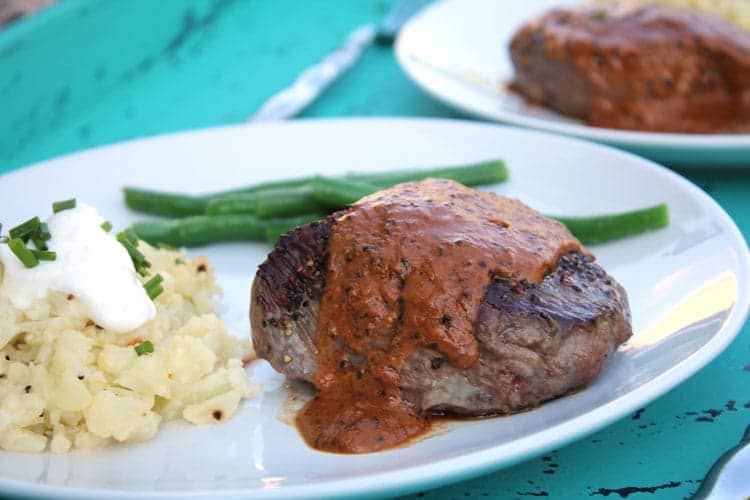 Using Home Chef encourages people to learn how to cook new recipes, which can only lead to better cooking and more good meals. That is a huge win for everyone who gets to eat those yummy meals!