The Best Homemade Cinnamon Rolls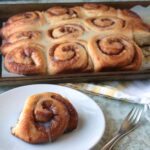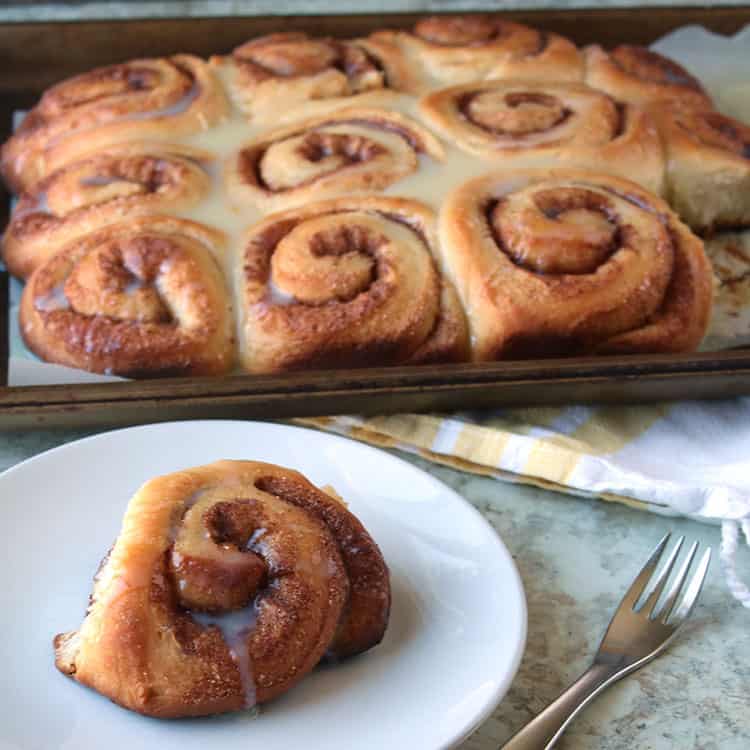 These are the BEST homemade cinnamon rolls. Try them for yourself and see!
Author:
Prep Time:

2 hours, 30 minutes

Cook Time:

30 minutes

Total Time:

3 hours

Yield:

24
Ingredients
1 batch Homemade Yeast Rolls Recipe
1 stick of butter softened reserving 2 tablespoons to melt and brush over the tops prior to baking
5 tablespoons of cinnamon
8-10 tablespoons sugar or Splenda
Instructions
Remove the yeast dough from the refrigerator and divide it into two balls.
Roll the first ball of dough out on a floured surface to about 1/4 to 1/2 inch thickness. Make sure it's not too thin or you won't be able to roll it without tearing.
Spread 3 tablespoons of the softened butter over the dough. Sprinkle with 2 1/2 tablespoons cinnamon then 4-5 tablespoons sugar.
Starting at one end of the dough, start rolling tightly until you get a cylinder-shaped roll.
Using a very sharp knife, slice the rolls about 1-2 inches thick.
Place them in a greased baking pan and set aside.
Cover with cloth and let rise in warm place for about two hours or until double in size.
Do the same for the second half of the dough.
Bake at 375 degrees in a preheated oven for about 30 minutes or until they are golden brown, checking them after 15 minutes to make sure they are not cooking too fast. Depending on your oven they may need to bake for a shorter or longer period of time.
When you take them out of the oven, spread them with your choice of frosting or simply add butter and enjoy!
Notes
Nutrition facts are calculated without icing.
"Prep time" (and "total time") includes cinnamon rolls rise time.