Strawberry Jam
Preserving jam is a time honored tradition. We loved it when our mom would make jam–especially when it was from berries we picked fresh from the blackberry bushes that ran along the side of our field.
But strawberry jam–probably the most popular type of jam that there is–is always a winner.
We love it so much, we slather our Homemade Buttermilk Biscuits with it. And they are amazing. SO. Amazing.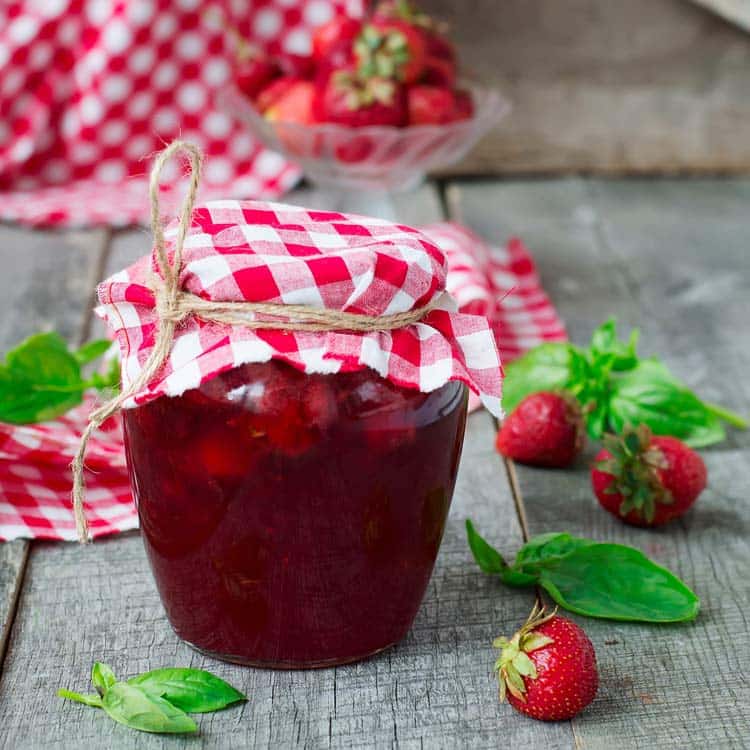 Slather on that Homemade Strawberry Jam
Homemade jam is the perfect addition to a brunch or breakfast spread. Try it spread  Almond Poppy Seed Waffles or have a side of Biscuits and Homemade Sausage Gravy. We like splitting a biscuit and putting gravy on half of it and jam on the other half.
Yum!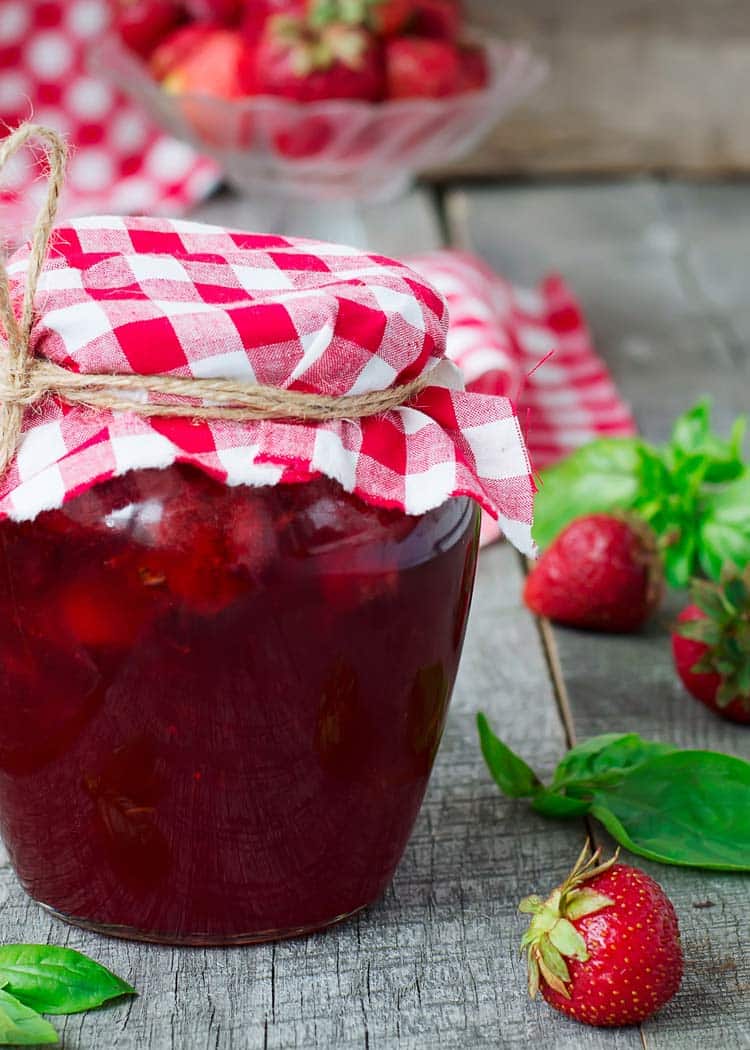 How to Process Jam
Fill the jars to 1/4 of an inch of the top. Wipe jars off and top with clean lids. Jam should be processed in a water bath canner for 10 minutes.
Print
Strawberry Jam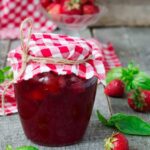 Ingredients
5 1/2 cups crushed strawberries (about 3 quart boxes strawberries)
1 package powdered pectin
8 cups sugar
Instructions
Wash strawberries then remove stems and caps. Crush the berries.
Add the crushed strawberries into a pot, adding the pectin and stir well. Place on high heat and, stirring constantly Bring to a full boil. Add all the sugar and continue stirring. Heat again to a full boil for 1 minute, stirring constantly. Remove from heat and skim off the impurities
Immediately add hot jam into sterile jars leaving 1/4 inch head space. Wipe rims of jars with a dampened clean paper towel; adjust two-piece metal canning lids. Process in a boiling water canner. Makes about 9 or 10 half-pint jars.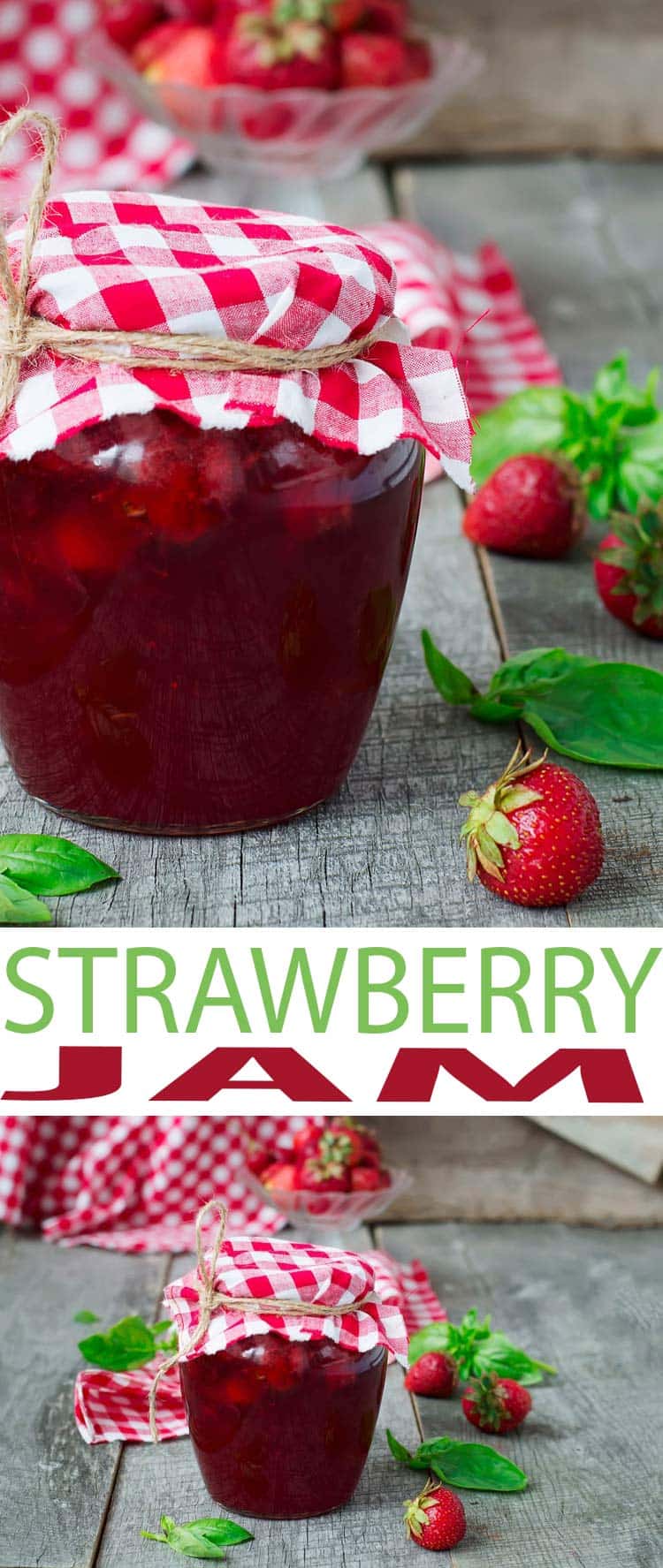 The following two tabs change content below.
Latest posts by Jessica McCoy (see all)