One of my favorite memories of snow days from when I was growing up in the south is coming in from playing outside to a hot lunch of grilled cheese sandwiches and tomato soup. Now, my kids enjoy a hot toasted sandwich and are always excited to see what gooey concoction I've come up with.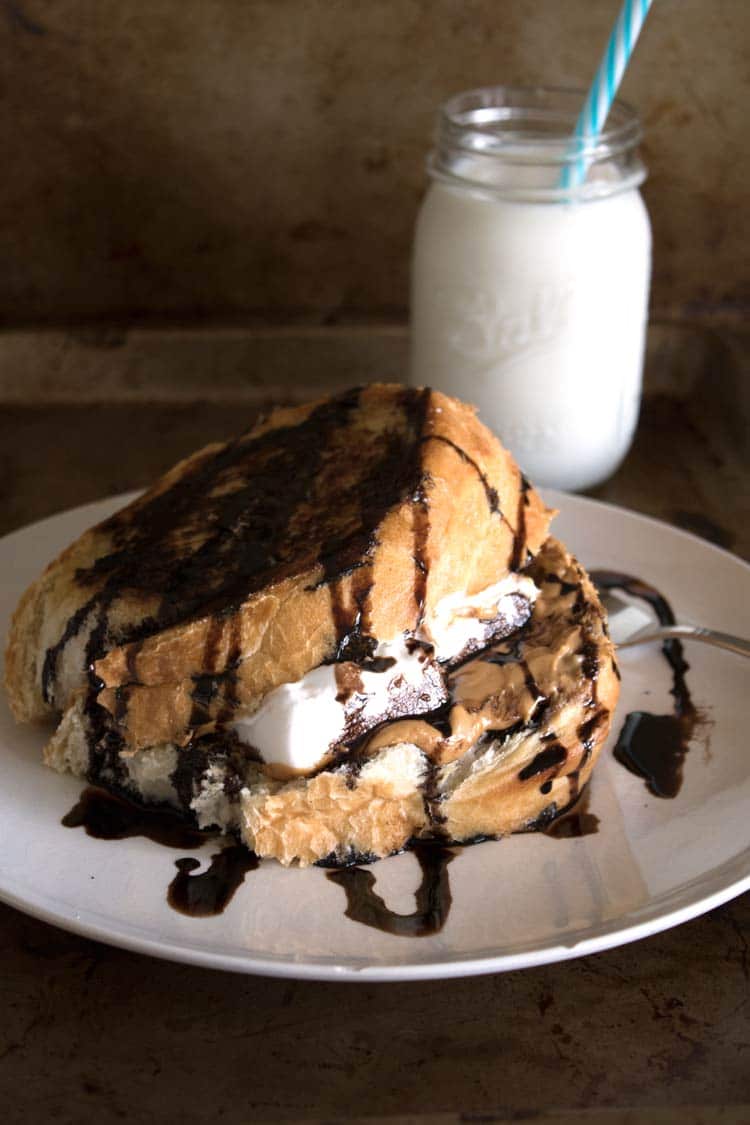 But, back to the gooey goodness… 😉
We're calling it the Hot n Gooey Cinnamon Toast Sandwich, but it's got a little extra going on. The inside is oozing with goodness: peanut butter, homemade peanut butter hot fudge sauce, and marshmallows. The outside: buttered and lightly sprinkled with cinnamon sugar.
Want to make this sandwich for dessert?
So do we!
Switch the bread out for pound cake and you've got a delicious dessert ready to go.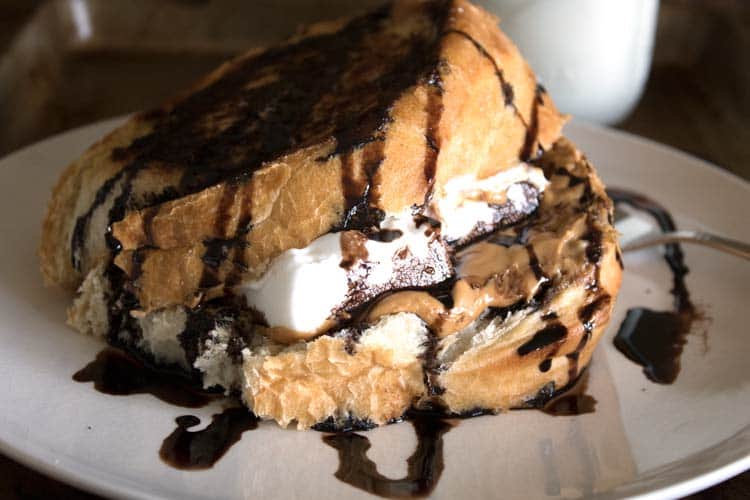 Okay, the first thing you need to know is this: this is a messy sandwich. It's messy to make and messy to eat. If you don't like messes, this might not be the sandwich for you. Me… I like a messy sandwich. I think they are fun and I have to say, so do the kids.
Butter one side of each slice of bread (2 slices per sandwich x the number of sandwiches you want).
Spread on some peanut butter and chocolate or fudge sauce.
Sprinkle on some mini-marshmallows.
Top with the second slice of bread, butter side up.
Sprinkle tops with sugar-cinnamon mixture.
Put those babies sugar-cinnamon side down in a skillet and sprinkle the top with remaining sugar-cinnamon mixture. You don't have to use all of it, but make it taste good.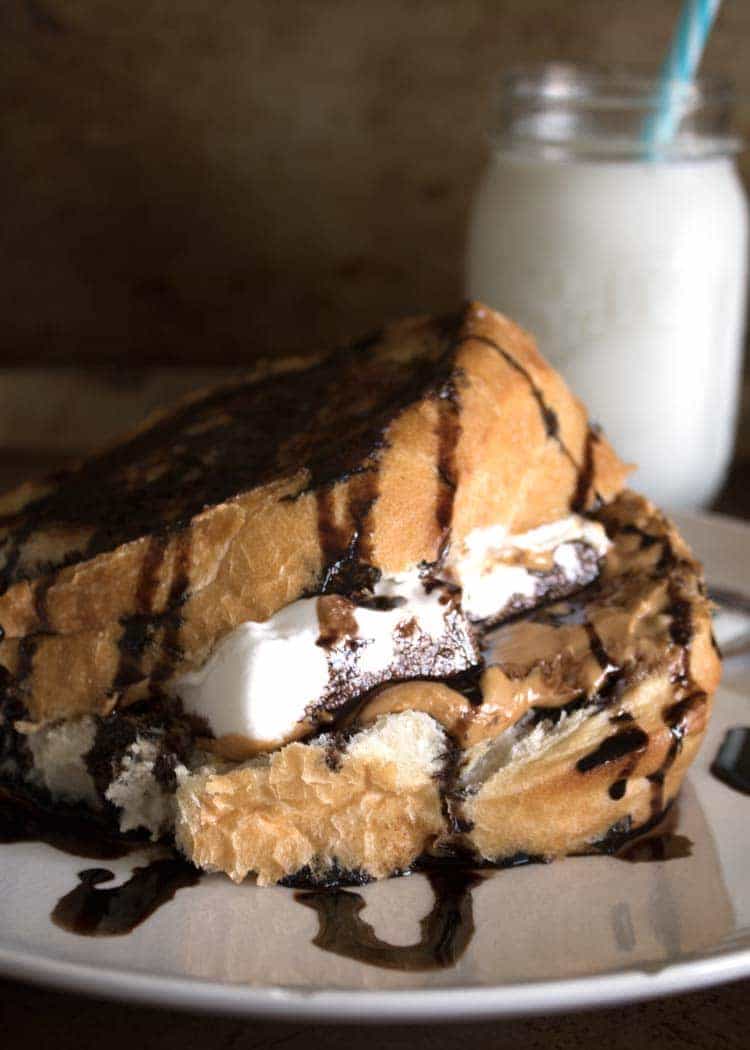 Gorgeous! Now… the final step is to cook them on medium for a minute or two on each side. You want them to be lightly browned and ooey gooey inside. That's the best part.
Or maybe the best part is eating it. You be the judge. The Hot and Gooey Cinnamon Toast Sandwich is a big hit in my house. Every time I make them, my kids gobble them up. I mean, how can you go wrong with a messy, peanut-buttery, chocolatey mixture of goodness stuffed between two huge pieces of bread? Yummy.
Print
Hot and Gooey Cinnamon Toast Sandwich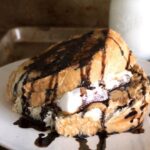 Save
Save
Save
Save
The following two tabs change content below.
Latest posts by Jessica McCoy (see all)