Realize Your Blog Income Potential
Have you ever wondered how so many bloggers know how to make money online? It's like its second nature to them. But really, its not. Just like anything else in life, learning how to get traffic to your blog and the best ways to make money online take time–and work. Lots, and lots of work.
Don't despair!
One of the most important things that you can do if you want to learn about the best ways to make money online through increasing your blog income potential is to use the resources that are available to you.
Don't reinvent the wheel–learn from bloggers and internet marketers who have blazed the trail for you.
There are so many great internet marketing courses out there, but I really learned a lot from Profit Blogging Blueprint and From Newbie to Millionaire. Both of these programs are so informative and explain how to successfully earn an income online.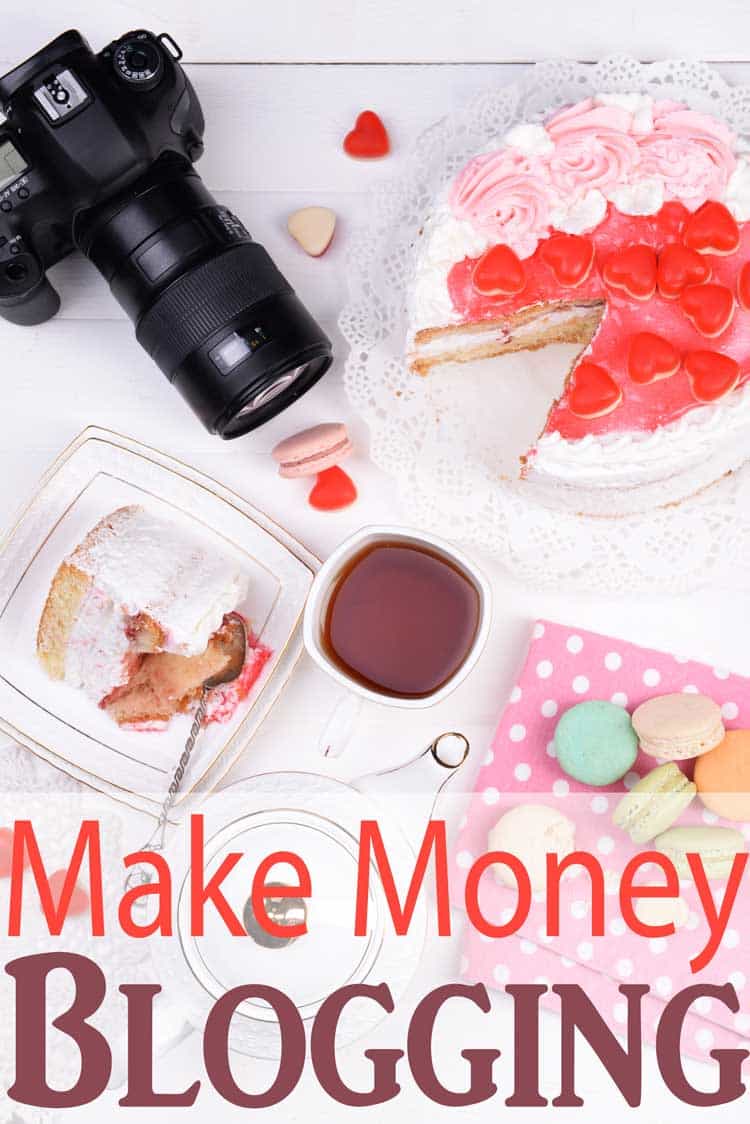 But let me make one thing perfectly clear–earning an income blogging and/or through affiliate marketing takes a LOT of work.  It takes time. It takes patience. And it takes perseverance. If you are really dedicated to putting in the time and effort it takes to make a successful blog–you can be successful and earn an income blogging from home.
The absolute BEST series of courses that I have found for beginners and those who want to take their blog to a new level and make money online with affiliate income are those offered through Pajama Affiliates.  These ladies not only show you how its done in the courses, but they also have a supportive Facebook group that is always available for answering questions and helping each other out.
You can utilize the things that are taught in Pajama Affiliates' Amazon Associates Masterclass with virtually any affiliate program, but the trick is that they show you how to be successful.  One of these ladies made over $30,000 in December 2015 just from Amazon affiliate sales!! For those people who say it can't be done, I say–take this course and tell me why you think it can't be done. It can. It has.
Do Bloggers Earn Income Blogging?
Why, yes–we do.
That is the short and sweet answer, but I'm pretty sure you'd rather get the long, detail-oriented answer that allows you to replicate the blog income generating process and start making money on your blog today.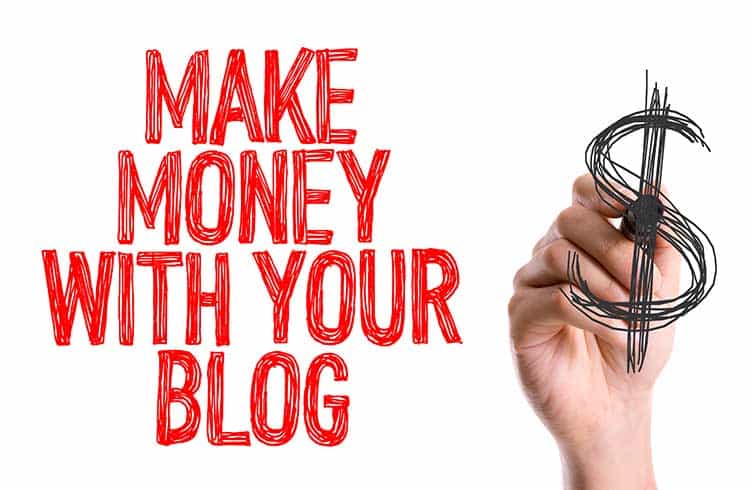 Blog Income Report
There are a few bloggers out there that provide monthly income reports that newer bloggers can look at to get an idea of where they could be increasing revenue on their own blogs.  I don't currently do this at All She Cooks, but have thought about it and might do it in the future. But, here is the list of where our income does come from:
Ad networks. We primarily use the Blogger Network and Google Adsense, although we have used several other networks in the past. It's a lot of trial and error to see which ad network will work the best. This is an area where it certainly pays to have high traffic.
Brand Ambassadorships. We have worked with several companies in an on-going capacity, providing them with a series of content on our site, social promotion, recipe development and photography.  Some of these ambassadorships have included providing content for the brand's website, media Q&A, and attending brand sponsored events.
Sponsored posts. While similar to brand ambassadorships in scheme of services provided, normally our sponsored posts are a single blog post to a short series of posts. All include social amplifications as well.
Writing content for other websites.
Social media campaigns.
Affiliate income and product creation are two areas that I'm working on this year with All She Cooks, because both of those things have the potential for extraordinary income potential and growth.  The sky's the limit, and I'm shooting for the stars!
Keys to Reaching Your Blog Income Potential
Diversify.
Simple as that. You can make money online through a blog in many ways, but the key to making a good living through blogging is to have several income streams that you can rely on.
There are ebbs and flows with internet marketing, so it is very important to have multiple sources of revenue. For example, the first quarter of the year can be really slow for both ad revenue and sponsored posts.
Learn How to Develop Quality Videos
But, if you have your own products–which is one reason why creating more products is a goal for All She Cooks–then you have a steady income stream there for the taking.  If you haven't noticed, video marketing is huge–whether it is developing web courses or making short videos to promote your blog content with.  Having the ability to develop quality videos is a skill that can set you apart from other bloggers even when applying for some sponsored post campaigns.
Video Marketing Suite is THE tool you need to develop quality videos that will get you noticed by brands.  If you want to get more sponsored posts–or want to get more followers on YouTube, likes on Facebook videos, or more traffic to your website–being able to create quality video is a skill set that will set you apart from your competitors.
Think you don't have the tools necessary to make great videos? Chances are, you probably have all the tools you need. My son is going to help me this year making videos for All She Cooks, but he keeps saying that we need a professional video camera for video shoots.  Um–no.  We're going to Make Videos with iPhone because that is absolutely ALL we need in order to be able to make quality videos that can convert to more traffic on our social media accounts and blog.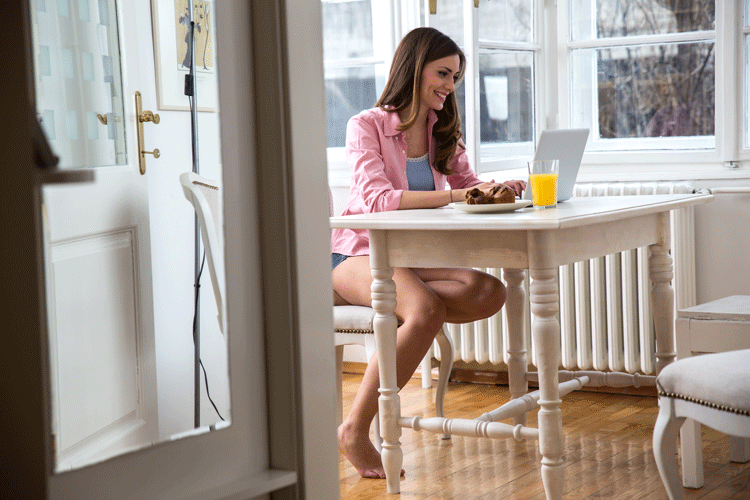 How to Make Money Online through Affiliate Marketing
One of the best ways to make money online is through affiliate marketing. In fact, nearly all of the links we're sharing in this article are affiliate links–providing you with sources that we use and trust, and that we happen to earn an affiliate fee off when you purchase a product via those links.
The biggest obstacle around earning money online through affiliate marketing is learning how to get traffic to your blog for readers to see the products that you want to promote. It's really quite simple: increase traffic blog page views go up, and more people will be aware of the products you are promoting.
Drive More Traffic Your Blog Needs with the Right SEO Tools
When starting blog income will probably be pretty low with affiliate marketing, but the trick is to continue to add SEO-driven content on a regular basis and steadily build up a good amount of quality content that provides readers with answers that they are looking for.  You always want to be solving a problem, answering a question, and building trust.
Long Tail Keyword Pro and Jaaxy are both Keyword Search tools that provide essential information needed in order to know which keywords to use to know how to get traffic your blog would benefit from.  See how I did that? The bold section of the first sentence in this paragraph is an example of a long tail keyword that I discovered using Jaaxy.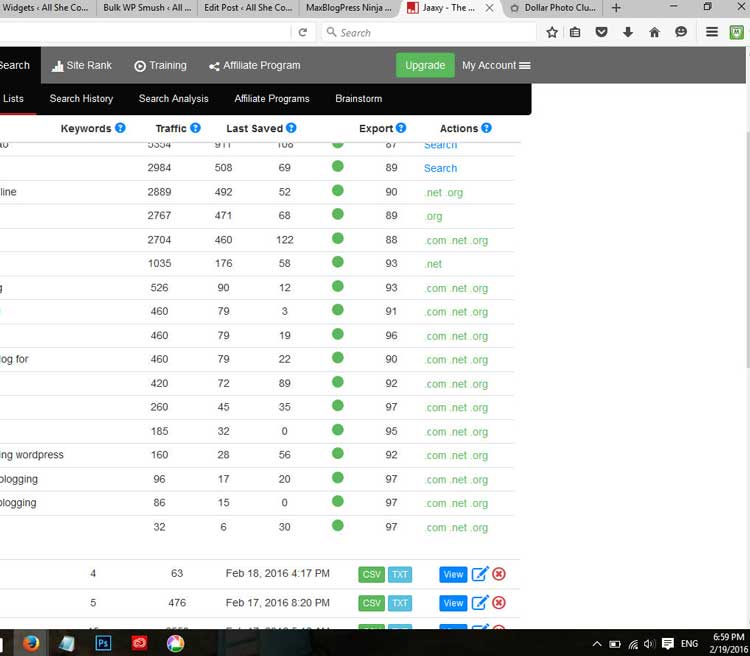 Use Long Tail Keywords Seamlessly and Often
There are several places you need to place keywords, but it is important that you use a variety of keywords throughout your text. Here are some places where keywords should be included:
Title
Headings
Photo titles
Photo alt tags
Within content copy
As tags
Continuing Education is Imperative when Starting Blog Income Goals
I have found these courses to be specifically helpful in learning how to blog effectively and find the best ways to make money online.
While there are numerous affiliate networks out there (and I belong to several), Clickbank is one that is really easy to work with. If you want to learn how to get traffic your blog can turn into affiliate sales, you should definitely check out this How to Earn Income through Affiliate Marketing at Clickbank course.
Use Social Media to Drive More Traffic to Your Blog and Make Sales
Learning from blog marketers I can trust is huge.  I highly recommend Melanie Duncan's Power of Pinning course. It is truly eye-opening and will show you not only how to get traffic your blog can use to convert to sales, but how to use Pinterest to sell.
Tailwind is another product that I can't recommend enough for Pinterest promotion.  It is a scheduling tool that is so user friendly and allows you to schedule pins out at the touch of a button. It offers post time suggestions based on when your pins are doing well, and continues to add time slots as you schedule more pins.  From what I have experienced, Tailwind is constantly analyzing a member's Pinterest account in order to offer the most beneficial posting times possible.  Remember–if we succeed with Tailwind, Tailwind succeeds.
Hootsuite is another scheduling platform that I use on a somewhat regular basis, but I primarily use it for Facebook and Twitter scheduling. I'm happy to offer you this link for a free month trial of Hootsuite.
If you want to increase engagement on Facebook, PostPlanner is the perfect place to get started. You will find all kinds of content and a system that allows ease of sharing to your Facebook page wall on a scheduled basis–optimizing time frames when your content will get the most engagement.
How to Make Money Blogging. WordPress is Where it's At!
Here are a few WordPress plugins that I use and recommend.  I also suggest you add them to your list of affiliates programs to promote–if they are relevant to your audience:
ClickBank WordPress Plugin makes it easier than ever to find and link to all the great programs that are a part of the ClickBank Affiliate program.  Rather than search for the proper affiliate links each and every time you want to link to a specific program, this tool takes the legwork out of it.
Ninja Affiliate is a program I absolutely love, but have only just stated to utilize on a more regular basis.  Think of it as a storage box for all of your affiliate links, but then it also works as a tool to insert those links into content you've already produced or will produce in the future. All you have to do is add a list of keywords that you would like to have flagged, so when one of those keywords is used, it will be linked to your affiliate link.  However, it also allows you to adjust the frequency of linking. If you only want Ninja Affiliate to link to an affiliate once in an article, just say so!
Related RSS Plugin is the tool you want in order to get crawled by search engines on a more regular basis and ranked higher.  Since the goal is to get more traffic, ranking higher in search engines is quid pro quot. It's one of those things you have to work at, but Related RSS Plugin is a handy tool that helps that along a little.
The following two tabs change content below.
Latest posts by Jessica McCoy (see all)