This shop has been compensated by Collective Bias, Inc. and its advertiser. All opinions are mine alone. #GrahamSlam #WelchsPBJ #CollectiveBias
Tips to Make School Lunches Your Kids Will Love
Making and packing a school lunch for your child can seem complicated. The fact is, it doesn't have to be.
There are keys to making school lunch that ensure you will provide your child with food that is both good to eat and something that they will be happy to see in their lunch box.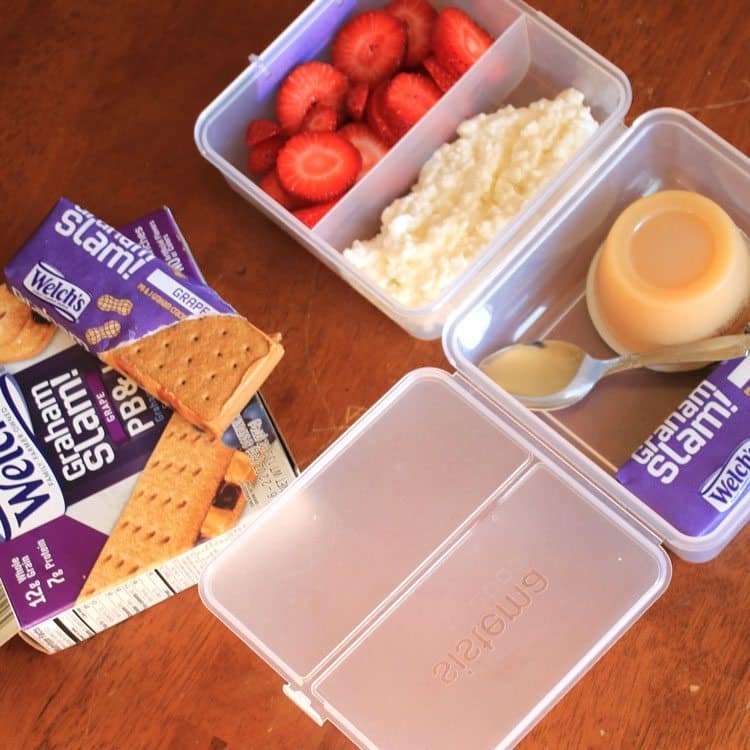 We all know the drill. Your sweet child comes home talking about what their friend had in their lunch. You know…guilt-tripping you and wondering out loud–with a pout, mind you–about why you can't pack something just as cool for them.
Mix It Up
We've learned over the years that the trick to successfully packing a school lunch for kids isn't that tricky at all.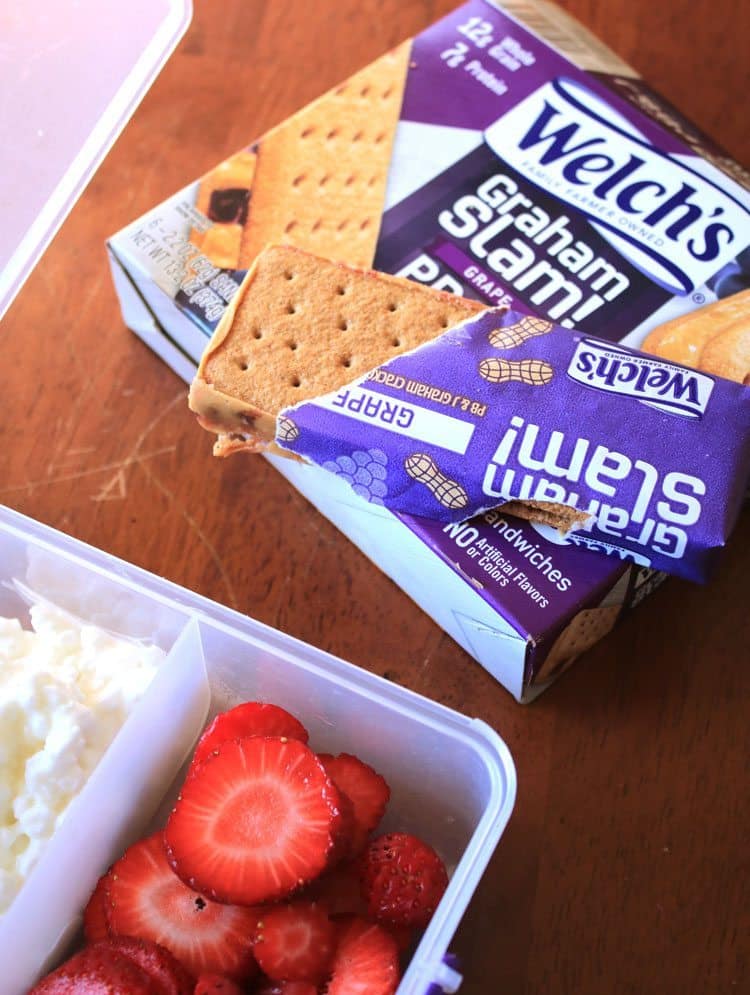 Come up with 5-10 stand-by lunch box ideas that your kids will love and rotate those throughout the year.
Yes, you certainly can go crazy and come up with a new cute lunchbox surprise each and every day. But in all seriousness–who has the time for that?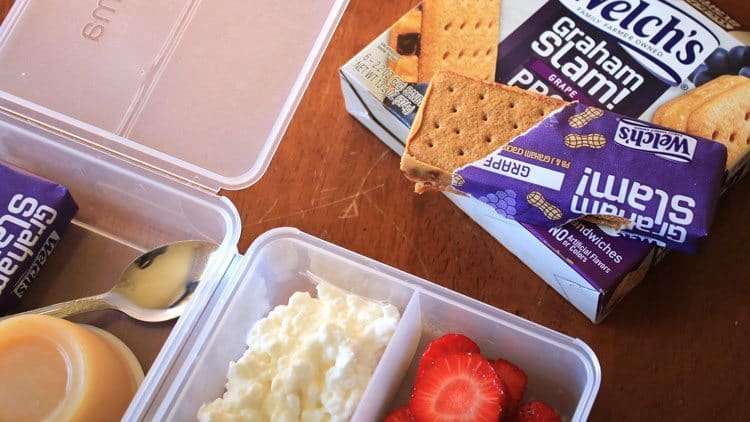 If you are like most busy moms, developing (or borrowing) just 5-10 lunch box ideas is enough work. Make school lunches like these and you will be the winner.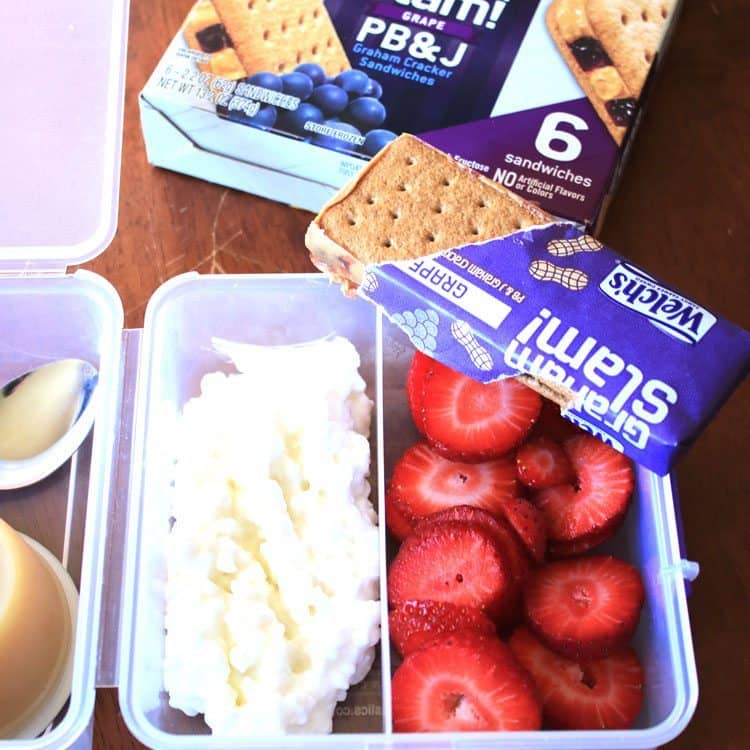 Lunch Box Ideas We Love:
Welch's Graham Slam! Grape PB&J with some strawberries, applesauce and cottage cheese on the side.
Tuna Dip with Celery, served with baby carrots and grapes.
Chicken Ranch Pinwheels, enjoyed alongside fresh sliced veggies and ranch dip.
Baked Chicken Strips with favorite dipping sauce, served up with apple slices and caramel dip.
Home-style Chicken Noodle Soup with Vegetables in a thermos, paired with crackers and an apple.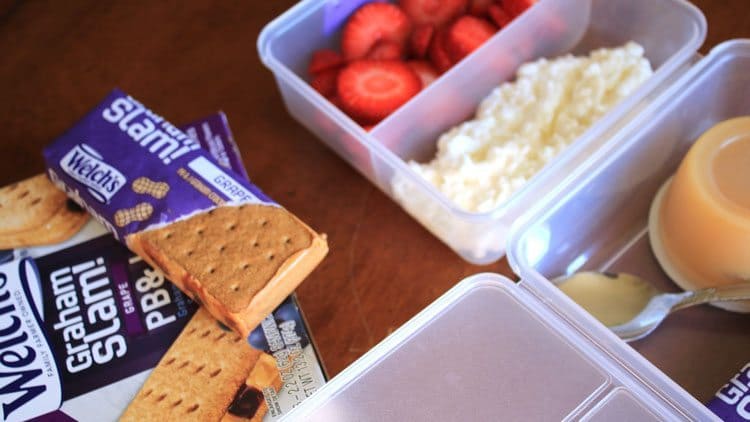 And trust us–your kids will be happy with whatever you put in their lunchbox. Going the extra mile to mix it up and make school lunches for them and escape the boring sandwich routine is all they are looking for.
If you're not familiar with it, Welch's Graham Slam! Grape PB&J can be found in the frozen section, right next to other PB&J items, at your local Walmart. They also come in a strawberry flavor. Yum!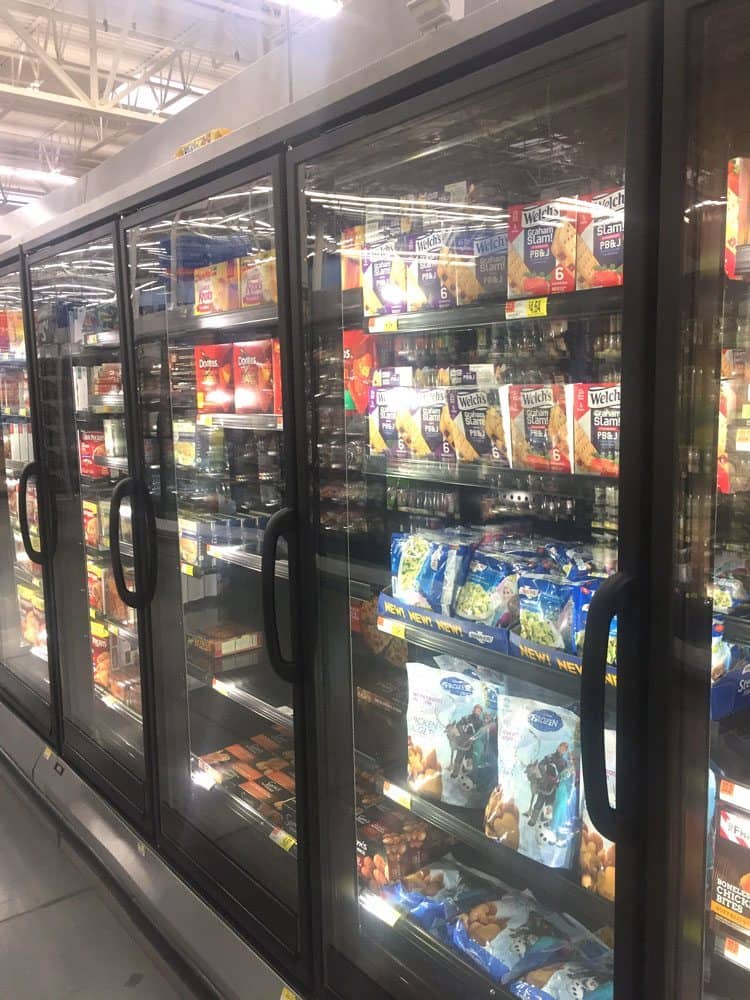 New Spin on Traditional PB&J
We'd never had Welch's Graham Slam! before and found the crackers to be surprisingly crisp. You can eat them frozen or thawed, which makes them an especially fun and versatile snack or addition to your child's lunch box.
Get $1.00 off a box of Welch's Graham Slam! here.
The 7 grams of protein in this treat also makes it a great pick-me-up on the way to basketball, soccer or football practice. There is also no high fructose corn syrup, not to mention this snack is packed with an entire 12 grams of whole grain.
Score!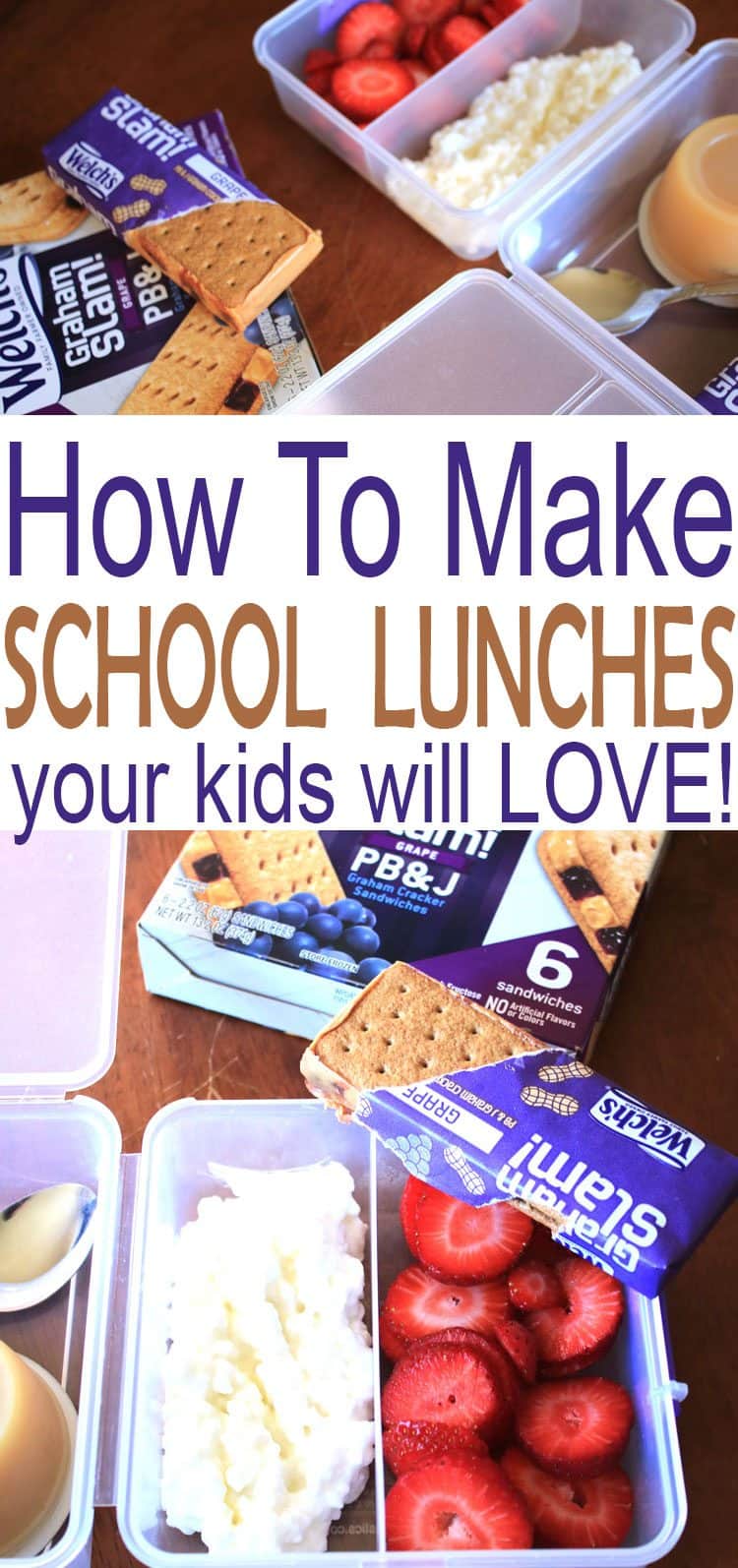 The following two tabs change content below.
Latest posts by Jessica McCoy (see all)