You simply must try this Instant Pot Pork Carnitas recipe because it is perfect for making pork tacos! And if you haven't experienced homemade from scratch pork tacos, you are seriously missing out.
We love pressure cooker dinner recipes like this because they are great for healthy easy weeknight dinners. Seriously, if you are looking for a way to stay on a healthy diet, cooking with a pressure cooker is a great way to go.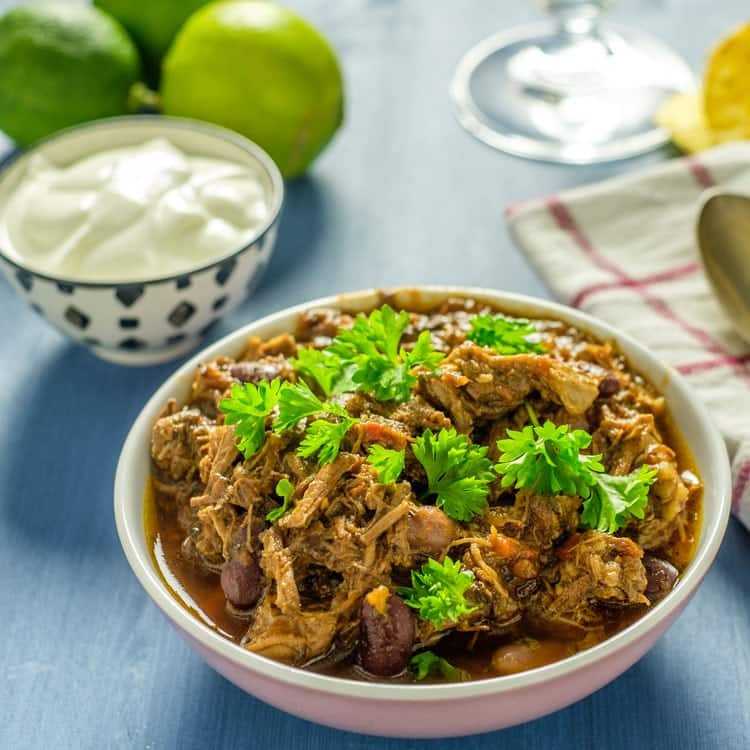 Healthy Easy Weeknight Dinners for the Win
When cooking with a pressure cooker (commonly known these days as an Instant Pot), we're talking about cooking with whole food ingredients. And let's face it… cooking with whole foods is always better than cooking with processed foods.
We're adding a bunch of Instant Pot recipes, and we know you're going to love them as much as we do.
If you like food… and yes, pretty much any kind of food, you can cook in a pressure cooker to save time and to stay on a healthy diet. We're talking about food like Spaghetti and Meatballs, Buffalo Chicken Sandwiches and Southwest Chicken Soup, just to name a few.
Of course, you can check out all our Instant Pot recipes.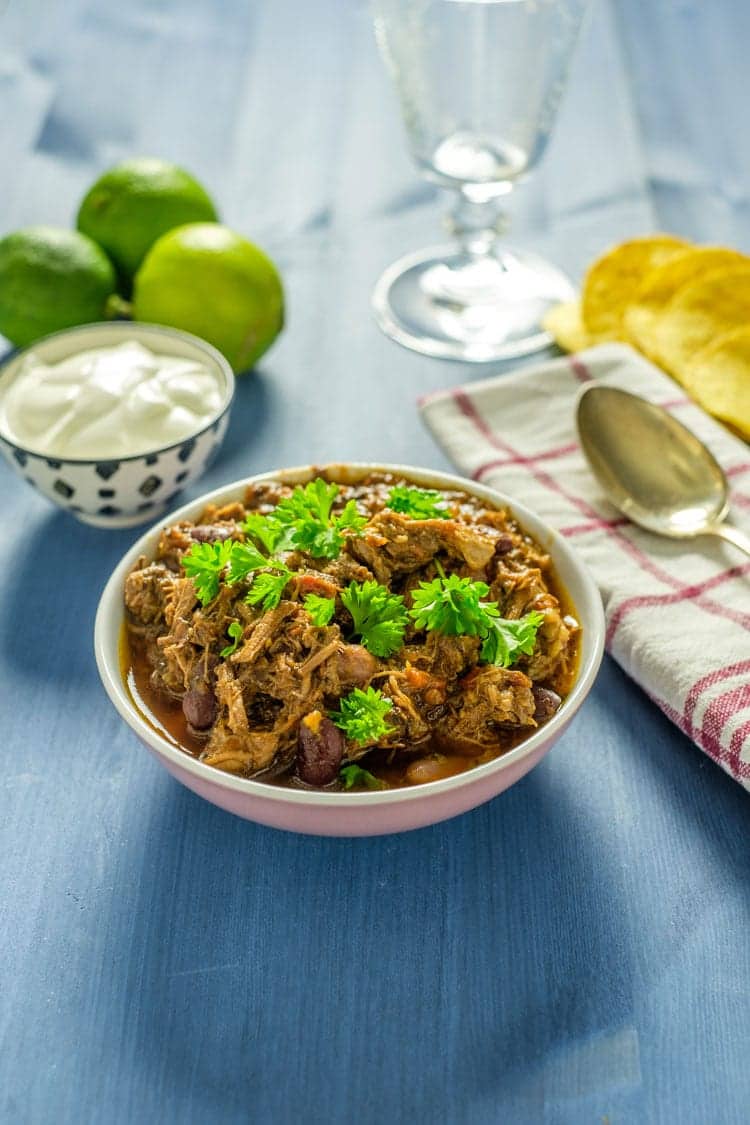 Healthy easy weeknight dinners are completely possible each and every night of the week. You don't have to bend over backwards to put a healthy dinner on the table for your family.
We really love this tasty carnitas recipe, which is PERFECT to use for pork tacos or even for pork sandwiches.
If we're being honest, we love pretty much anything when you toss it in a tortilla, so you better believe we're going with the tacos over the sandwich for this delicious dinner.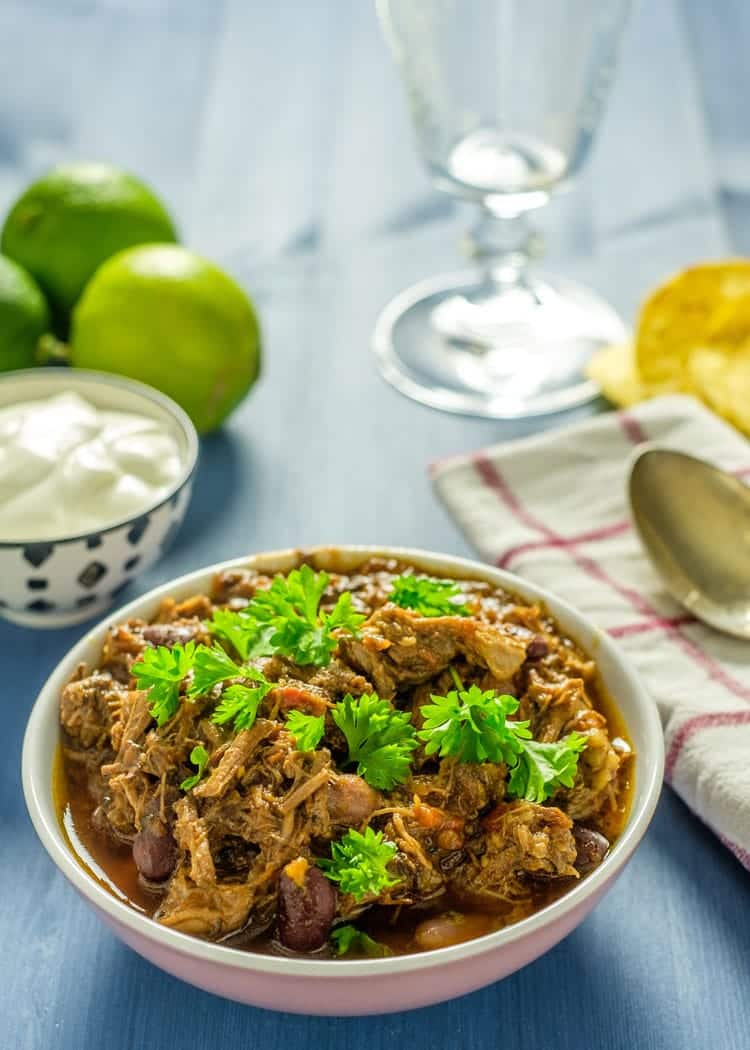 Don't delay! Add this recipe for Instant Pot Pork Carnitas to your meal plan today.
If you're looking for more Instant Pot recipe ideas, check out our delicious list of Instant Pot dinner recipes. They are so tasty, will keep you on a healthy diet full of whole foods, AND are perfect for putting a little aside for lunch the next day. We love leftovers!
Want more Instant Pot recipes? Check out these cookbooks: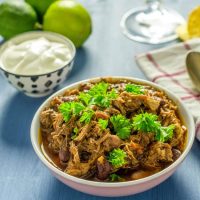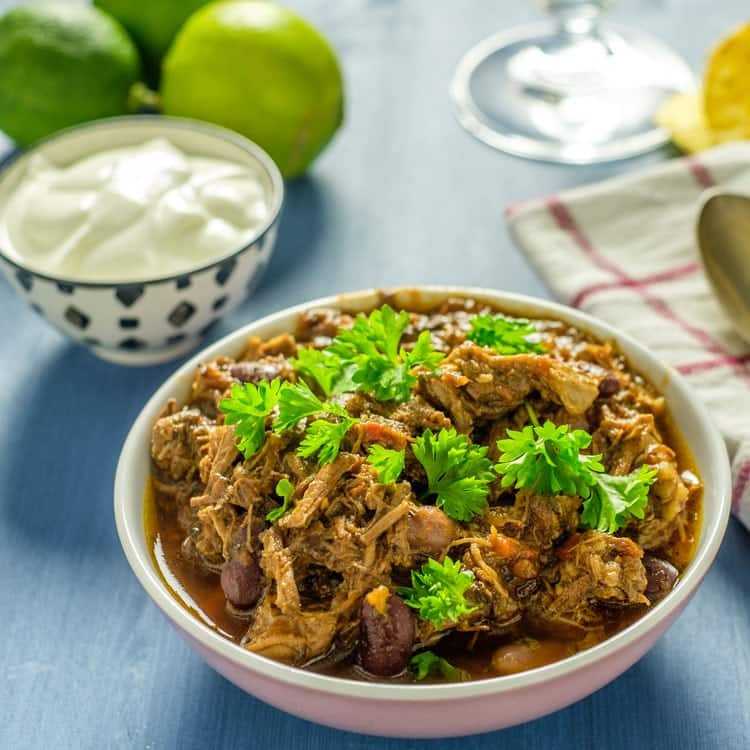 Instant Pot Pork Carnitas Recipe
Try Instant Pot Pork Carnitas recipe perfect for making pork tacos. Pressure cooker dinner recipes like this are great for healthy easy weeknight dinners.
Ingredients
2 pounds pork shoulder
2 tablespoons finely chopped garlic
1 medium onion finely chopped
1 teaspoon pepper
2 teaspoons salt
1 teaspoon chili powder
1 teaspoon chipotle powder
1 teaspoon cumin
2 bay leaves
1 cup orange juice
1 lime
1 small can green chilies
2 tablespoons oil
2 16-ounce cans beans, kidney, black or pinto (optional)
Instructions
Set pot to sauté mode. Heat oil.
Mix pepper, salt, chili powder, cumin, chipotle powder. Sprinkle liberally over pork.
Brown pork on all sides in hot oil.
Remove pork and set aside.
In hot pot, add garlic, onion, green chilies and broth. De-glaze pot.
Place pork back into pot. Add beans (optional). Cover, lock and set to cook on high pressure for 30 minutes. Natural release
Shred pork, squeeze lime over shredded pork.
The following two tabs change content below.
Latest posts by Jessica McCoy (see all)