Making dinner is even easier when you cook dinner with a pressure cooker.
Who would have thought that dinner prep could be even simpler than it was before? We're loving all the fresh whole ingredients we're able to use and the time savings that cooking with an Instant Pot provides.
We love cooking with our Instant Pot. Especially when we're cooking up tasty comfort food favorites like Spaghetti and Meatballs, Buffalo Chicken Sandwiches, and Pork Carnitas…which is perfect for serving on tacos.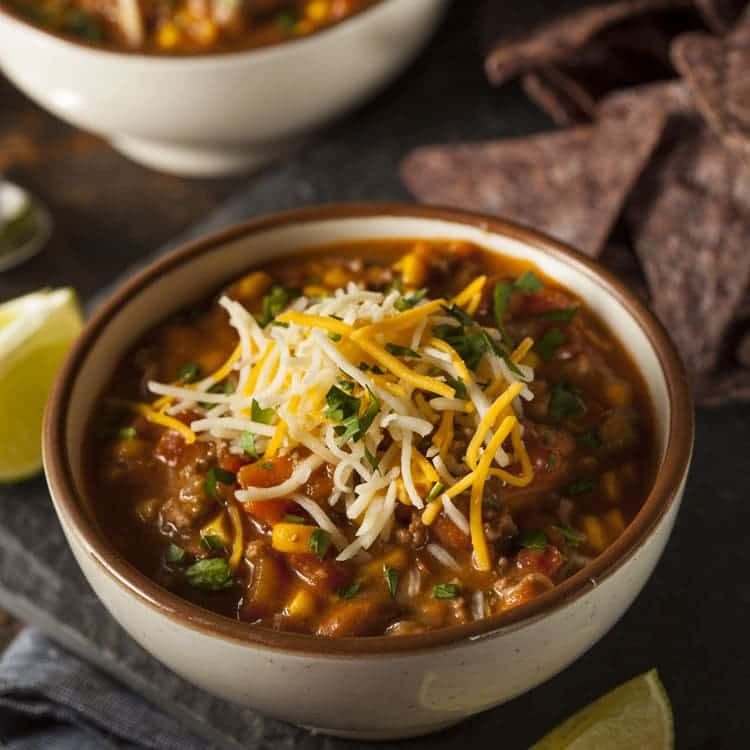 Soup recipes are a go to dinner idea for a good part of the year. Whenever there is a chilly nip the air, a rainy day hits, or that inevitable blast of cold winter chill that blankets us for a good part of the year–its a good time for soup.
Southwestern Chicken Soup is a flavorful soup with a Mexican flare.
Think of tortilla soup, your favorite soupy chili, taco soup and all of the other wonderful Southwestern spiced up soups you've had in the past and just know that you're going to love this one too.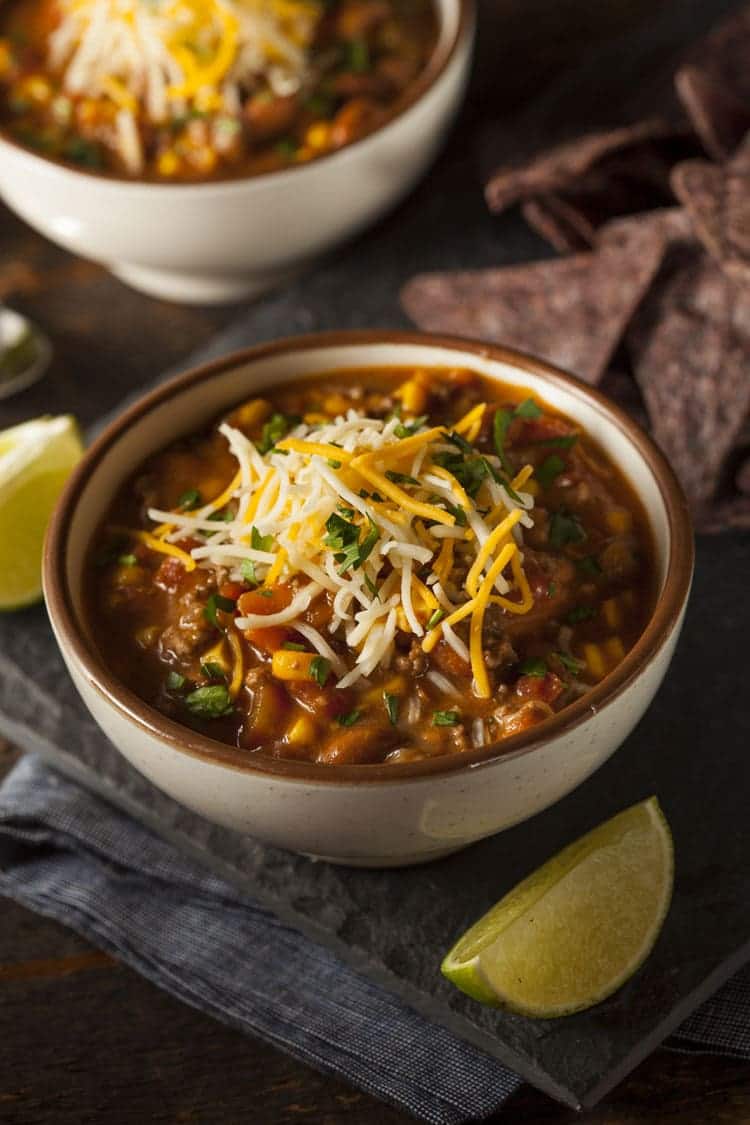 Check our more of our favorite Instant Pot meals and try a few of them. We're pretty sure you will be in love!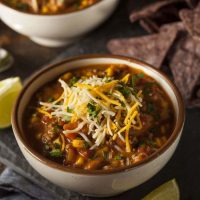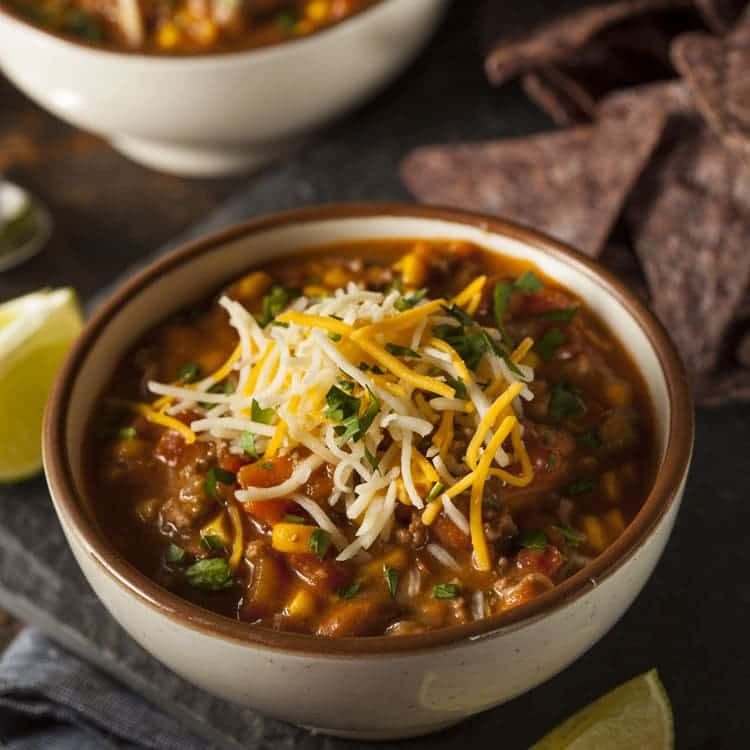 Instant Pot Southwest Chicken Soup
Instant Pot Southwest Chicken Soup recipe is a healthy chicken soup recipe perfect for healthy easy weeknight dinners and staying on a whole foods healthy diet.
Ingredients
1 pound boneless chicken breasts
1 teaspoon salt
½ teaspoon pepper
1 teaspoon chili powder
1 teaspoon onion powder
1 14.5oz can of fire roasted diced tomatoes or 2 cans of Rotel
1 14.5oz can of corn, drained
1 14.5oz can of black beans, rinsed
water (enough to cover ingredients)
Instructions
Set Instant Pot to sauté mode. Add oil to pot.
While waiting for oil to heat, sprinkle dry seasoning mixture over chicken breasts.
Once oil is heated, brown both sides of each piece of chicken. Set browned chicken aside.
Add tomatoes, to pot, scraping up any brown bits from the bottom. Then add corn, beans and water to pot to cover ingredients. Stir and let simmer.
Meanwhile, cut chicken breasts into bite-sized cubes. Return chicken to pot. Add more water if needed.
Cancel sauté mode. Cover pot with lid. Set to high pressure for 8 minutes. Natural release.
Serve hot
The following two tabs change content below.
Latest posts by Jessica McCoy (see all)