Spaghetti and Meatballs could be served up every day of the week and we'd be happy. Seriously…we're talking about a comfort food favorite. And comfort food, well…that's our jam.
The ability to enjoy a fantastic spaghetti and meatballs dinner made all in one pot is one of our favorite things about cooking in the Instant Pot. There is a plethora of one pot meals just waiting to be made!
And this Spaghetti and Meatballs recipe? Well, it might as well be the first one you try.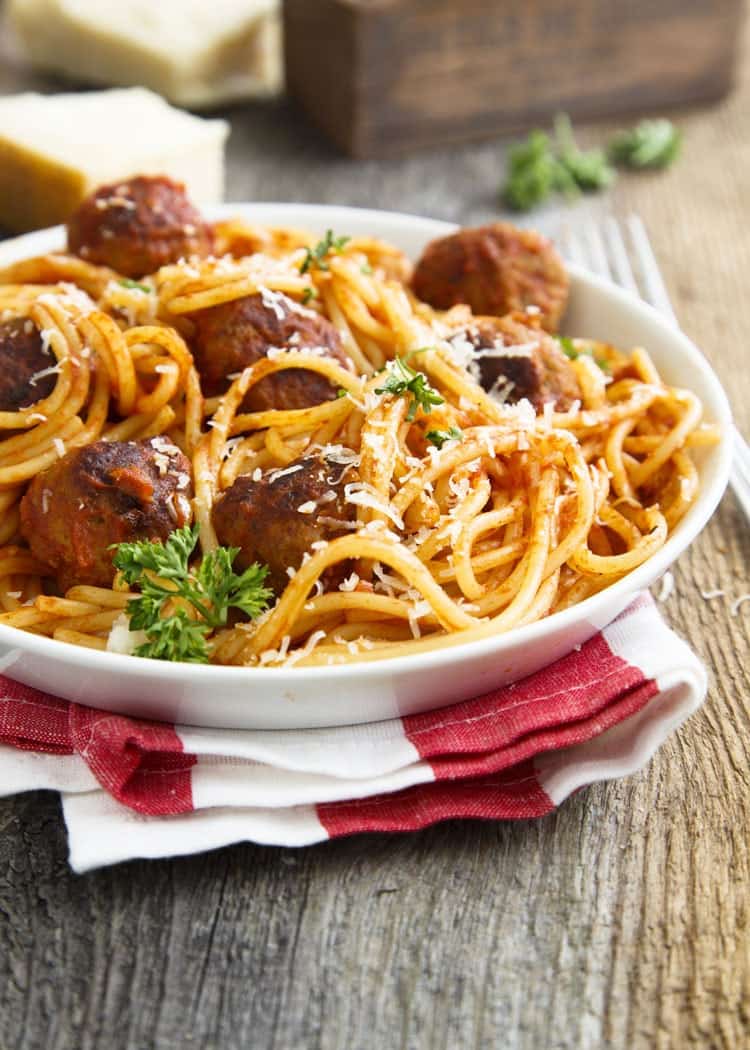 Make it a one pot meal tonight!
Whether you're making meatballs and pasta or one of our other favorite Instant Pot meals, you'll be putting a dinner on the table that is just right for a healthy diet.
You'll also love our Buffalo Chicken Sandwiches, Carnitas and Southwest Chicken Soup…not to mention any of our other Instant Pot Recipe faves!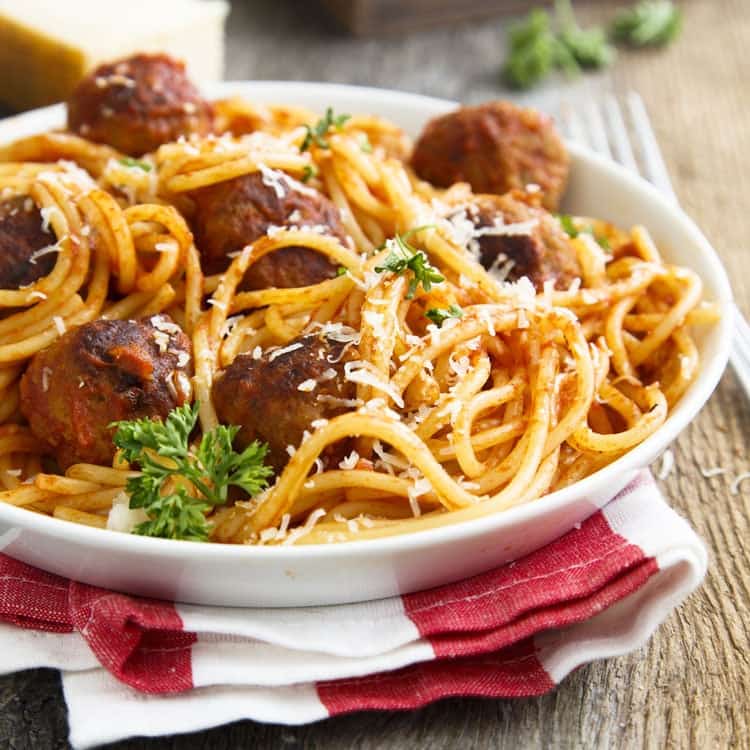 You're going to love this Spaghetti and Meatballs recipe. Yum!
Want more Instant Pot recipes? Check out these cookbooks: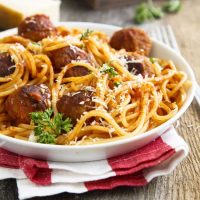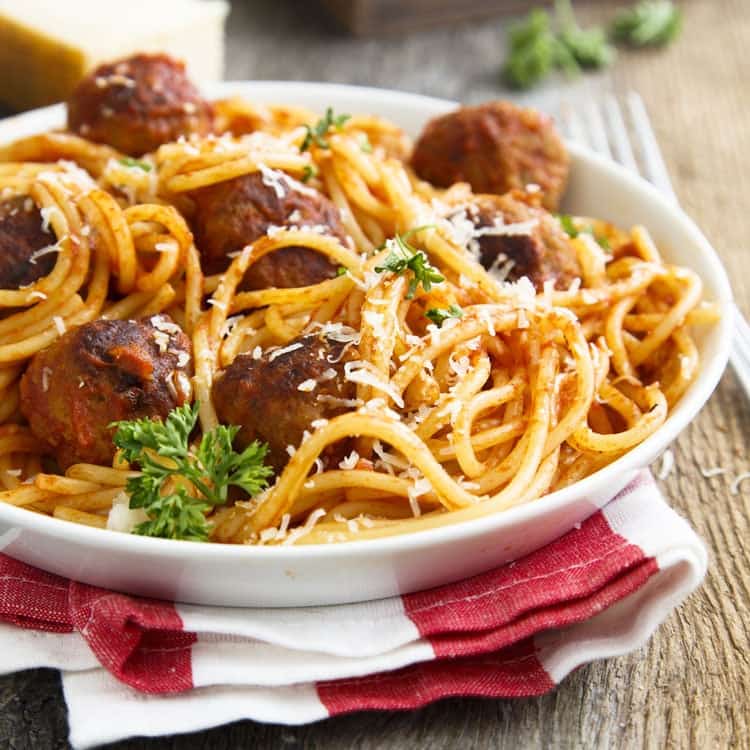 Instant Pot Spaghetti with Meatballs
One pan pasta dishes are a great dinner choice. Instant Spot Spaghetti and Meatballs is one of our favorite healthy one pot meals.
Instructions
Mix ground meat, dry seasoning and egg well. Use a small ice cream scoop to make evenly sized meatballs.
Set pressure cooker to sauté mode. Once hot, add oil and garlic.
Add meatballs in one layer. Turn over meatballs to brown evenly. Remove meatballs. Set aside. Continue working in batches until all meatballs are browned. Note: They don't have to be fully cooked as they will be cooked further later on.
Add water to cooker, scraping bottom to release browned bits. Add about ½ cup of spaghetti sauce to the water. Mix well.
Add uncooked spaghetti to pot. Add water until spaghetti is covered. Cook on high pressure at 4-5 minutes.
Quick release, remove cooked spaghetti from cooker. Return meatballs to pot, add rest of spaghetti sauce. Cook on high pressure for another 8 minutes.
Natural release. Serve meatballs, sauce on spaghetti. Garnish with Parmesan cheese if you wish.
The following two tabs change content below.
Latest posts by Jessica McCoy (see all)