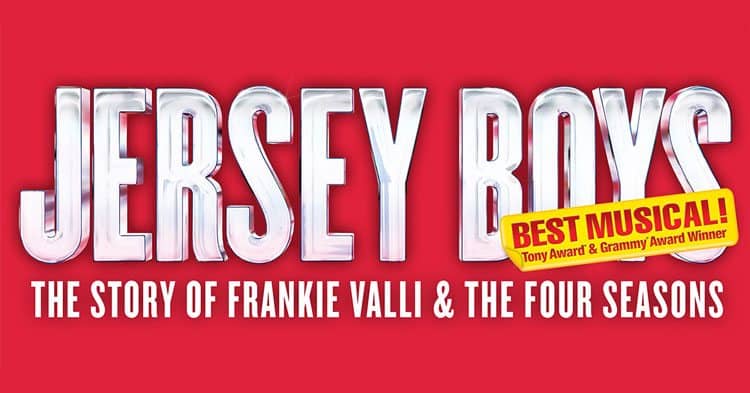 Ah, Broadway.
There is something exhilarating about going to a Broadway show, whether it's in Madison, Wisconsin; Chicago, Illinois; New York City, or points between and beyond. When the lights dim and the actors take the stage, a story comes to life. And when it's a story like Jersey Boys, it's hard not to sit there with a dumb-founded smile on your face thinking, 'This was the life back in Jersey…this was Frankie Valli'.
Granted, I lived for a time in New Jersey, and this wasn't my first time seeing Jersey Boys–the last time was in New York City–and there will always be something about the era of the Four Seasons, and the magic of their memories that make it all so nostalgic.
It should go without saying that a Jersey Boys Broadway Tour is a bit like coming full circle. After all, Frankie Valli and the Four Seasons did their share of touring. And before that–well, go see the play, because this play is the perfect place to learn a bit about the history of a cultural icon that made music mastery that is still played and remembered today.
You can catch Jersey Boys The Story of Frankie Valli & The Four Seasons at the Overture Center for the Arts in Madison, WI. After that, the show goes back on the road.
For more Overture Center for the Arts shows, visit the ticket office.
Interview with Jesse Wildman
We had a chance to interview one of the actors in the show. Catch our interview with Jesse Wildman:
ASC) What do you like best about life on the road with a tour?
Jesse) It's fascinating  to me how different cities respond to the show, which is something you don't get to experience to the same degree with a production that sits in one place.  Some places are super vocal and find everything funny and some hardly make a peep through the whole show but then are on their feet dancing with us at the end.  Stepping out on the stage and getting to know this new city and their personality is a little akin to a blind date.  It's exciting.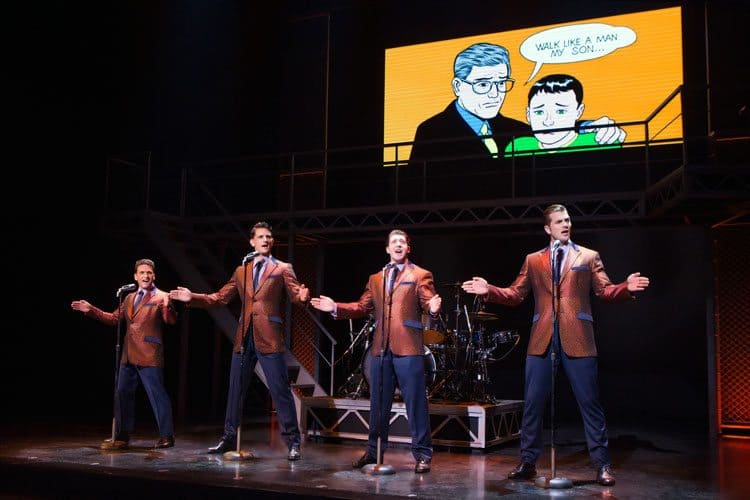 ASC) How does the Jersey Boys tour compare with the Jersey Boys show in NYC on Broadway?
Jesse) The story, the music, the script are all the same – there are only some minor set differences, so that the show is able to travel from week to week via truck with the most efficient load in (bringing the show into the theater and building it up) and load out (taking the set down and getting back out and into the trucks). Otherwise, you're seeing the exact same show, just a different cast.
ASC) What is your favorite role that you've portrayed?
Jesse) Lorraine in Jersey Boys, of course. =)
ASC) What made you decide to become an actress in theatre?
Jesse) I didn't even really understand what musical theater was until I was in my early 20's.  I didn't grow up doing it in the community or in high school.  To be honest, I'd never even seen most of the movie musicals until later in life.  I always wanted to be a dancer but in starting a dance career, I quickly realized that it wasn't going to be enough for me.  I grew up at an incredible dance studio, where they really taught you the craft of performance, there was a huge emphasis on acting through movement, and we had amazing choreography to play on.  That isn't always the case in the real world and I realized that if I wanted to do more of what I was trained to do, act AND dance, that I needed to transition into musical theater…and that I needed to start taking voice lessons yesterday!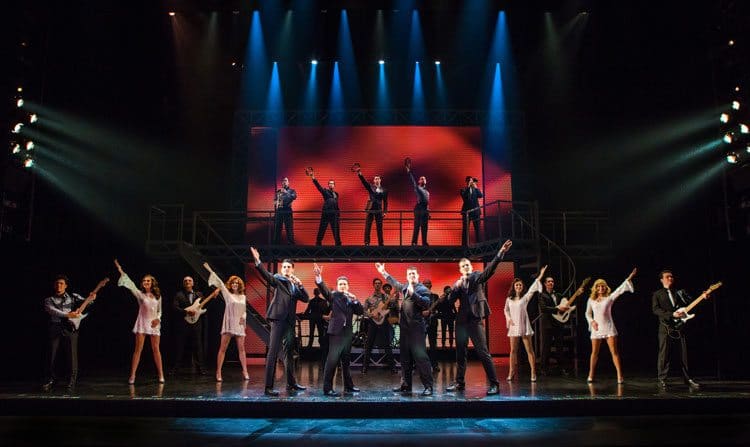 ASC) What is a typical day on set with the Jersey Boys?
 Jesse) Everyone's backstage experience of doing the show is pretty unique.  This isn't a typical musical where the ensemble tends to migrate together between big production numbers and scenes.  Not one person is doing the exact same show as another.  For me, I spend a lot of times with the girls because we are almost always changing.  We get there about an hour before curtain to do our make-up and get our wigs on and then, with 19 quick changes for me and almost as many for them, we spend the majority of the show in our quick change booths with wardrobe and hair helping us get in and out of the various costumes and wigs.  Lucky for me, they are awesome women and the best company.  So, I basically get paid to have a girl's night every night.
The following two tabs change content below.
Latest posts by Jessica McCoy (see all)