This shop has been compensated by Collective Bias, Inc. and its advertiser. All opinions are mine alone. #PureLife35pk #CollectiveBias
Having good drinking water is so insanely important in order to stay hydrated on the go. Such is the life of most families these days. Face it…we have busy lives, and staying hydrated is an essential part of our well-being.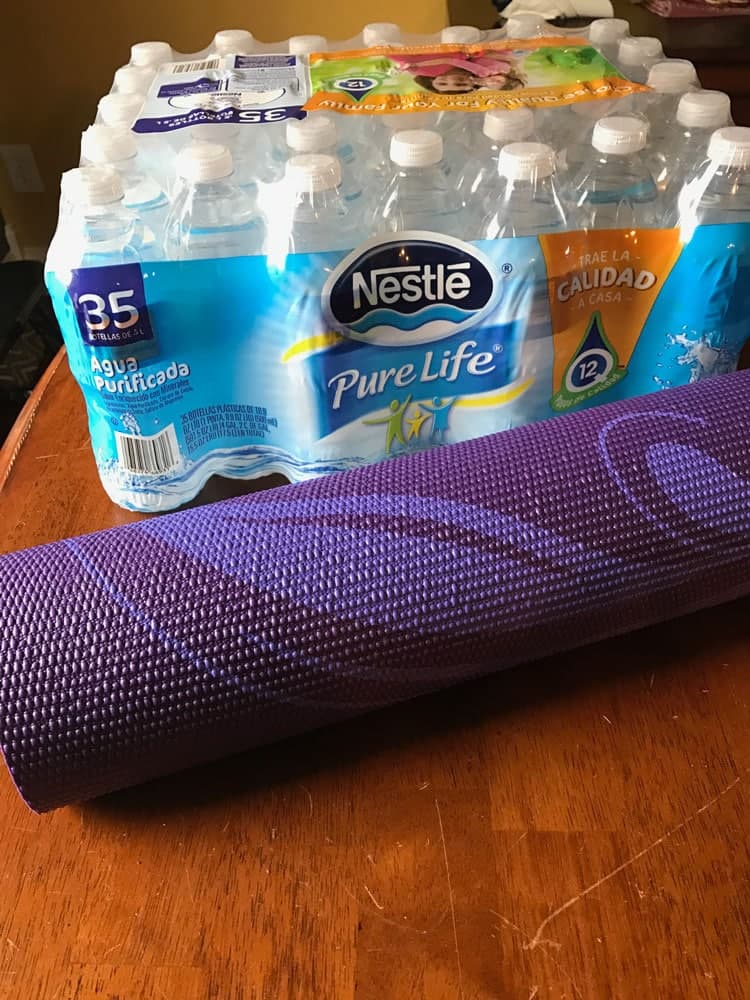 Pure and great tasting water is essential to staying hydrated with
Nestlé® Pure Life®
and to keep people coming back from more. As the weather heats up and we get even busier with active outside activities, it is important to remind everyone about the need to increase water consumption for a healthy lifestyle.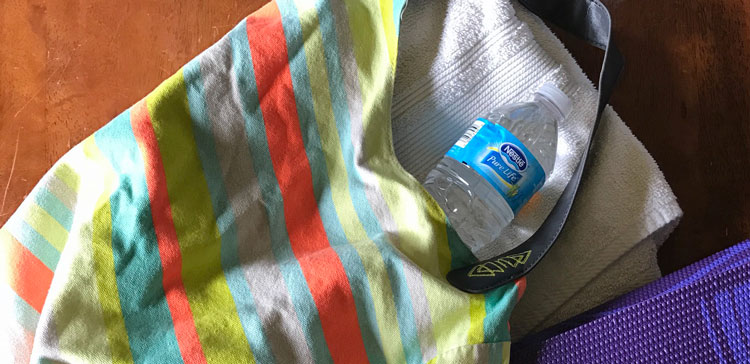 Encourage Hydration for Families on the Go
Confession time. I'm a hot yoga fanatic. When I'm in town, I'm going to hot yoga about 4-5 times per week. It soothes the soul, calms the nerves and those stretches do WONDERS for the pains in my neck and shoulders. Work at a computer on regular basis? You might know those pains. The aches that come from leaning over the keyboard.  Yeah.
Don't get me wrong. I LOVE that I work on a computer and have the flexibility to schedule my day as I see fit. And as I see fit means that I schedule in some hot yoga whenever I can. Because stretching out those aching muscles and working out is GOOD for me. Just like staying hydrated before, during and after my hot yoga classes also replenishes my body from all the sweat that happens during class.
I have to say…water has never tasted so good. And with that in mind, I always have a bottle of water in my hand going in to class and an extra bottle in my car to re-hydrate after class. Because let's face it…if I don't get a chance to grab a refill, I'm still going to need to do some extra re-hydrating on the way home. Yes, when I'm at home I love a good Strawberry Limeade or even a Banana Smoothie…but on the go, it's water all the way.
Nestlé Pure Life is committed to delivering pure, great-tasting water to you and your family. Every drop in every bottle of Nestle Pure Life is filtered through a 12-step quality process. To ensure great taste, they enhance our water with a unique blend of minerals. Which is SO important because I love great tasting water.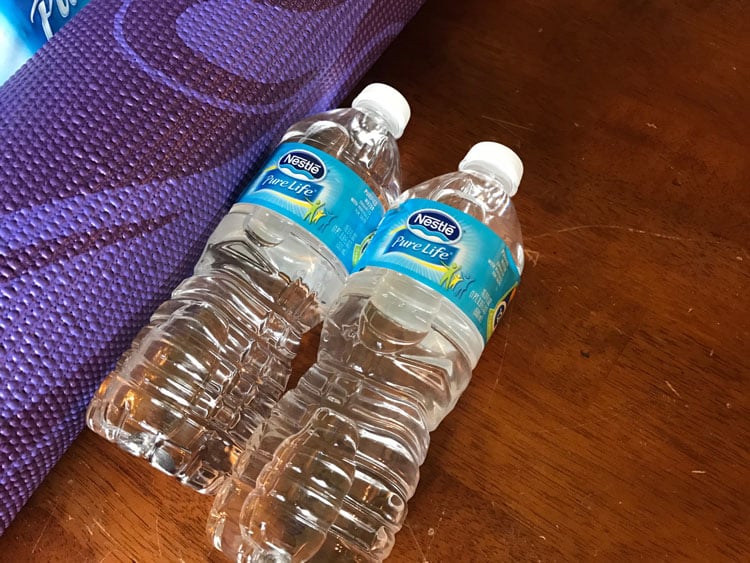 Keep Your Family Hydrated in 5 Easy Steps
Have Nestlé Pure Life Water ready and available and always offer water to your kids. When it starts to get hotter out especially, I like to keep a little cooler of water in the car. You never know when the kids are going to need a little extra hydration. And, lets face it…kids and teens NEED to stay hydrated. It is SO, SO important. I could talk for hours about all the doctors appointments I have been to where doctors emphasized the importance of my teen daughter staying hydrated in order to avoid dizzy and near-fainting spells. I'll just emphasize…stay hydrated!!
Keep a count on how much water you and your family really are drinking. A lot of times people think they are drinking more than they are…only to realize they need to be drinking twice as much. For us, this realization occurred in a cardiologist's office when we were asked to recount when and how much my daughter had been drinking over the last 24 hours. We'd thought we'd been doing better and that she'd been drinking more than normal. No. Not at all.
There's an app for that. And when all else fails, keep a tally. Your health is SO important, and staying hydrated is a really big part of that.
Grab a Nestlé Pure Life water 35-pack at Walmart…it comes with 3 extra water bottles over the normal pack, which is an extra 3 bottles to keep your family hydrated. Win!
Have a refrigerator in the garage? Fill at least half of it up with bottled water instead of other beverages. Trust us….water is what is going to keep you and your family hydrated this summer and throughout the year when it's really needed.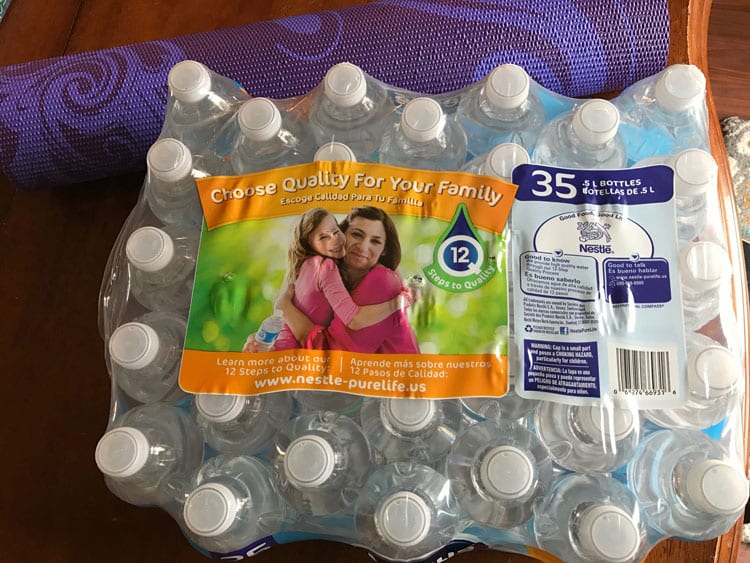 We like to have bottled water on hand for on the go moments.
When it gets hot out, I am parched. So…it kind of goes without saying that I'd stock up on bottled water when I'm out shopping at Walmart. I always love a great deal, and as shoppers we are receiving a great value by getting 3 more bottles for the same price as the old 32 pack!
If the 35-pack of Nestle Pure Life is not available in your local Walmart, please ask a store manager about getting the product in your area. Because we want you to stay hydrated! (Please note: only the 24 pack is available if purchased online. The 35 pack is exclusively available in stores.) Pure Life is re-launching in mid-May and will have new packaging, so be on the lookout for a refreshed packaging from Nestle this upcoming May at a store near you!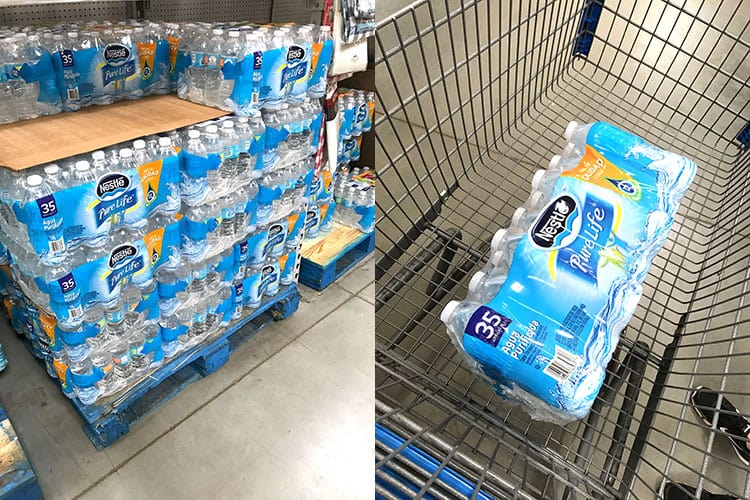 What tips do you have to keep your family hydrated? Visit nestlepurelife.com to sign up for promotions, offers and more.

The following two tabs change content below.
Latest posts by Jessica McCoy (see all)