This post and giveaway is sponsored by General Mills.  The opinions expressed herein are those of the author and are not indicative of the opinions of General Mills.
Who doesn't love cooking up traditional foods during the holidays? It's like a time honored tradition.
And traditions…well, we have plenty of those. We even love adding new traditions as our kids get older and our lives evolve.
This year, we added Friendsgiving, which we celebrated the day before Thanksgiving, to celebrate our kids and the close friendships they have formed with so many amazing teens. My role was primarily chef, and involved a lot of standing in the kitchen moving from one recipe to the next.
We'll also be adding a holiday party for our kids and some of their friends this year. This one will again center around food–lots and lots of it. We will be making all sorts of delicious appetizers. And of course we will have cookies and desserts, although I'm leaning toward guests bringing most of those–because everyone always wants to bring something.
However, pretty sure I'll be making up a batch of Muddy Buddy Trail Mix-because who can resist?
It's a quick and easy treat that can be made in no time…just by mixing up a few delicious ingredients.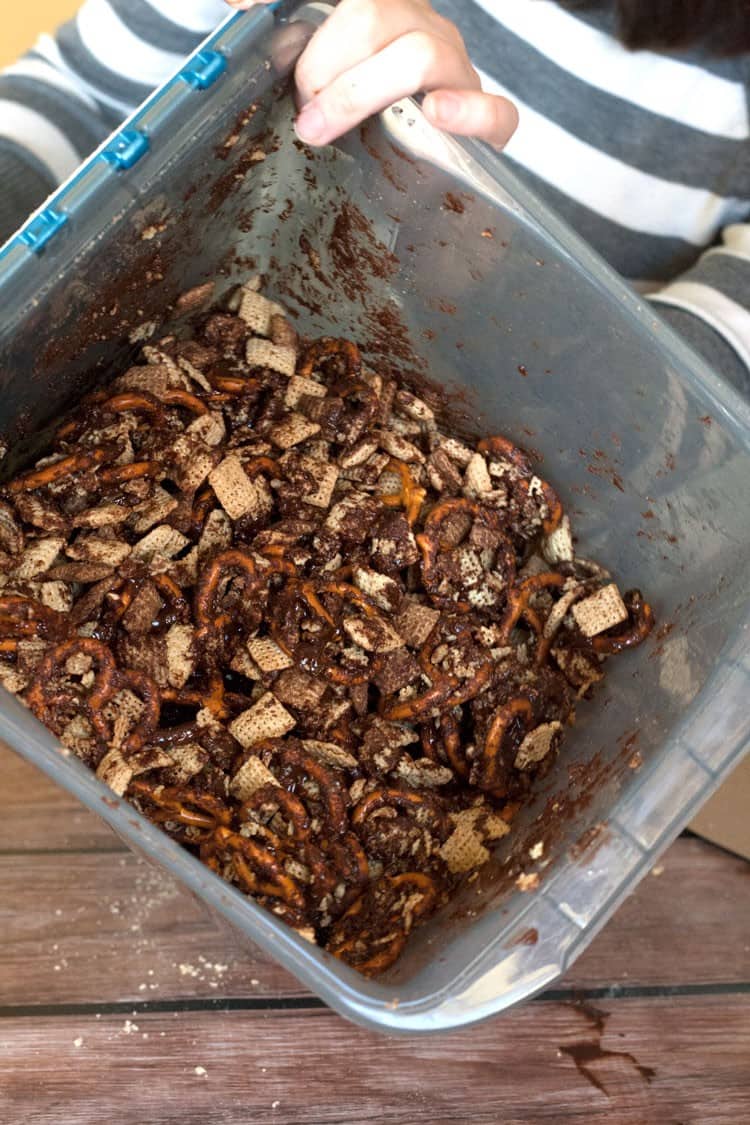 In large part, these celebrations have been brought on by having a son who is away at school for most of the year. When he comes home for the holidays, he is ready to visit with every friend he is able to.
It's nice to recognize companies who hold tight to honoring traditions of their own. General Mills has been around for 150 years, along with its family of brands, including Pillsbury, Betty Crocker and Chex, and has touched people's lives by making food people love and inspiring holiday traditions year after year.
We can think of so many recipes we make during the holidays at our house that are here in large part because of General Mills Products.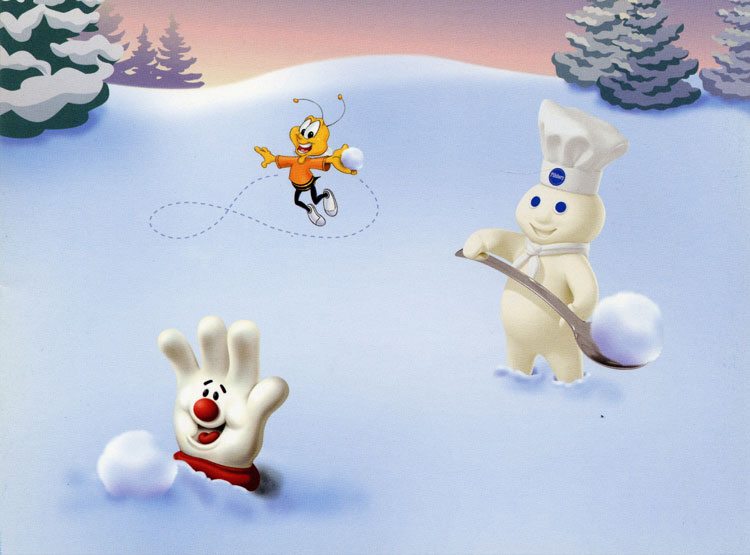 We love celebrating the holiday season with friends and family and it's always especially nice to look to someone in your life who inspires and keeps your family traditions alive.
This year, General Mills wants to celebrate the people that make the season so special by encouraging fans to share nostalgic holiday photos and stories to celebrate their tradition keepers using #HolidayTraditions across Twitter and Instagram, and www.generalmills.com/holidaytraditions.
AND they are also letting us host a fun GIVEAWAY right here–which is always fun.
Want to win? Who is the keeper of your holiday traditions? Celebrate them this holiday season by sharing the #HolidayTraditions they have helped inspire by posting a comment AND sharing on social for your chance to win a Betty Crocker Big Red Cookbook and a $25 Visa gift card. Easy peasy–simple as that.
Print
Muddy Buddy Supreme
Ingredients
12 ounce box Rice Chex
12.8 ounce box Chocolate Chex
8 cups pretzels
2 1/2 cups chocolate cups
1 cup peanut butter
1/2 cup margarine
3 cups powdered sugar
11.4 ounce chocolate candy pieces
Instructions
Mix together cereal and pretzels.
Combine chocolate chips, margarine, and peanut butter in microwave safe bowl and microwave for a minute at a time, stirring in between, until melted.
Pour chocolate peanut butter mixture over cereal and pretzels. Mix it all together until fairly well incorporated. Put into a large container with a lid or a big paper bag. Add in powdered sugar and shake ingredients all together. Add in chocolate candy.
The following two tabs change content below.
Latest posts by Jessica McCoy (see all)