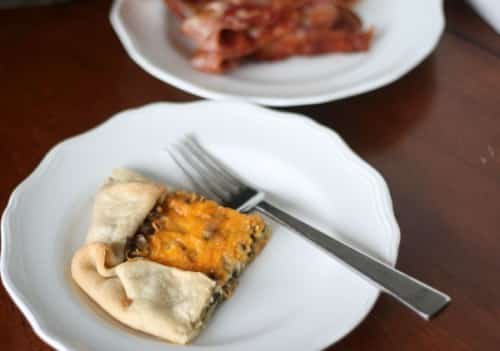 Loved this mushroom and cheese tart.  Throwing a few ingredients together with a flaky store-bought crust equates to an easy breakfast, brunch or lunch.  Really.
A pie crust.  Two eggs.  Handful of cheese.  Chopped up mushrooms. And a touch of rubbed sage, salt and pepper.  It's. That. Easy.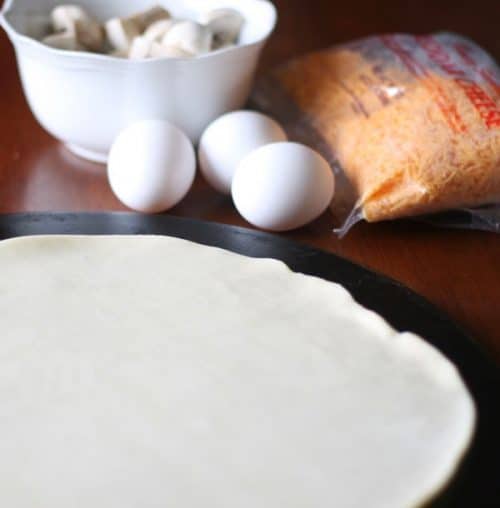 So… roll out the pie crust.  You know the kind that comes in a box in the refrigerator section of the store?  Yeah, that one.  They normally come with two in a box, so after you use one up in this recipe, you'll have an extra one left for another day.
Maybe for a sweet treat?
I know I've been wanting to play around with my Cream Cheese Danish recipe and put the filling in a pie crust with some blueberries.  Then I can call it a Blueberry Cheesecake Tart.  Yeah, I think that's on my agenda for this weekend.  I love brainstorming out loud to ya'll!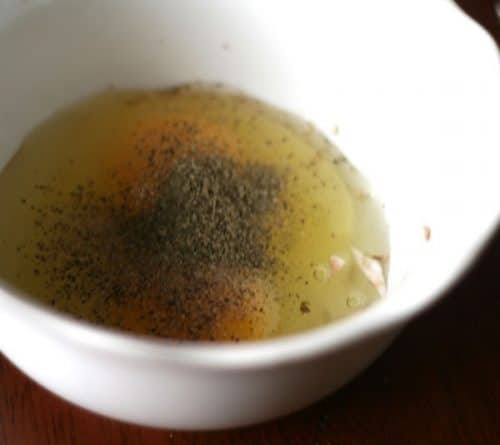 Whisk together a couple of eggs.  If you look closely, you'll see that I reused the bowl that held my chopped mushrooms.  I hate kitchen cleanup.  But alas, it has to be done!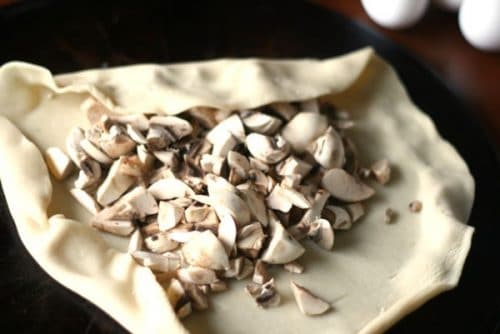 So… simply place the pie crust flat on your pizza stone or cookie sheet, and fill the middle with mushrooms.  You'll want to fold up the sides up.  If you look at the next photo you'll see how much of the crust is folded over at the end.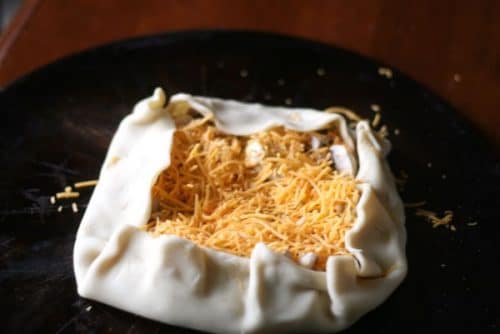 Fill the pie crust with: mushrooms, eggs mixed with spices, and cheese.  Just a few tasty ingredients.  It's the buttery flaky crust that makes the meal.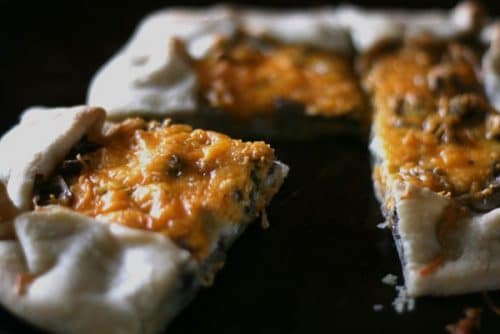 Isn't it great to mix it up a bit and serve something different.  If you're not fond of mushrooms, try this tart with asparagus or sausage.  Serve with a side of Oven-Fried Bacon.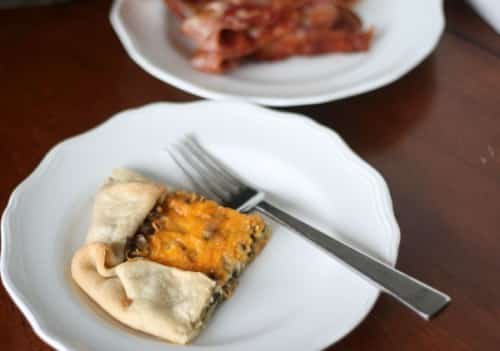 Print
Mushroom and Cheese Tart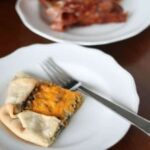 Author:

Jessica, AllSheCooks.com

Category:

Breakfast
Ingredients
1 pre-made refrigerated pie crust
1 1/2 cups chopped mushrooms
2 eggs
1/2 cup shredded cheese
1/4 teaspoon rubbed sage
1/4 teaspoon salt
1/4 teaspoon pepper
Instructions
Lay pie crust out on a pizza stone or cookie sheet. Fold up sides and fill with mushrooms.
Whisk eggs together with spices, and pour onto the mushrooms. Top with cheese.
Bake in oven at 375 for 20-25 minutes.
You May Also Like: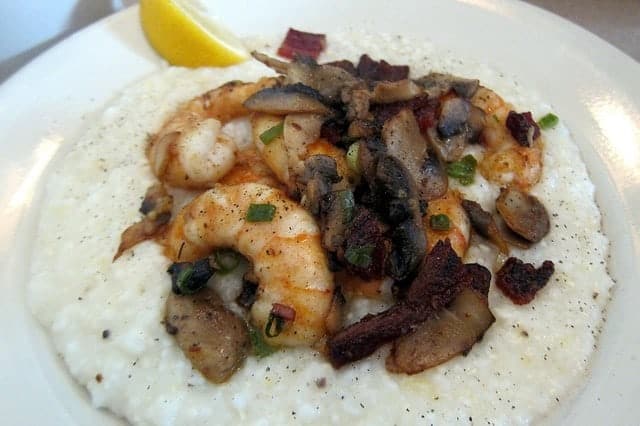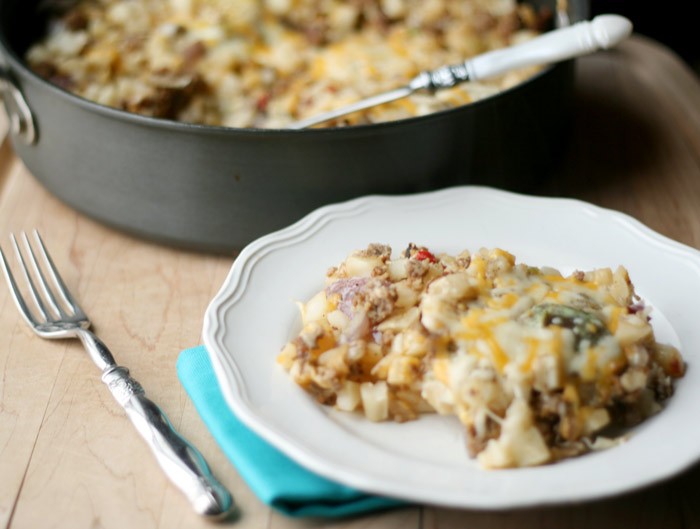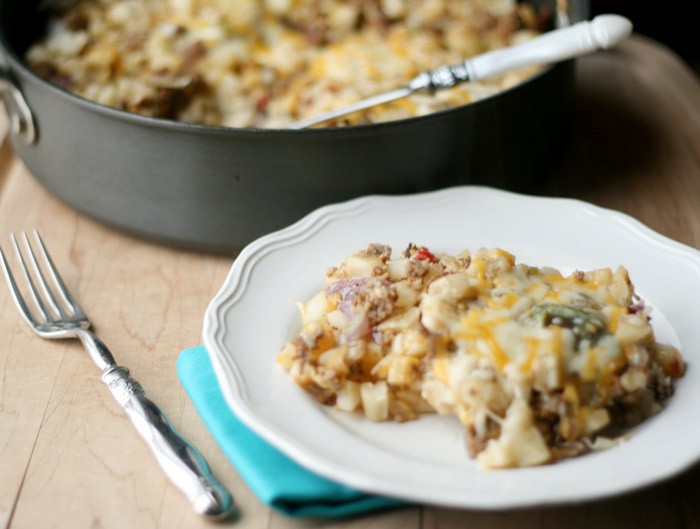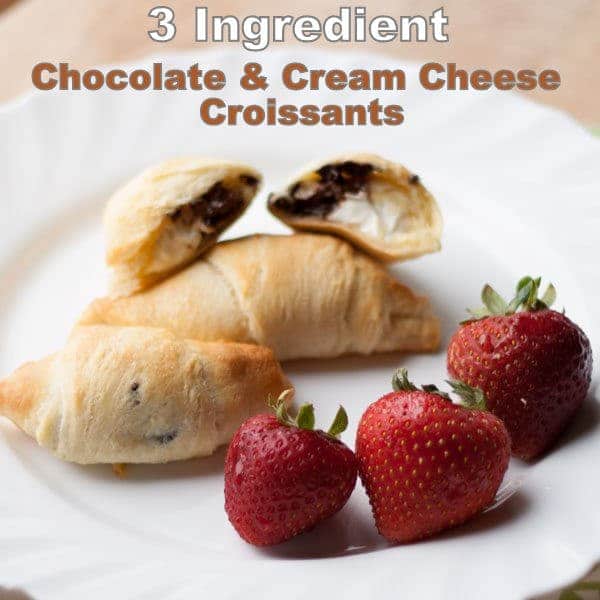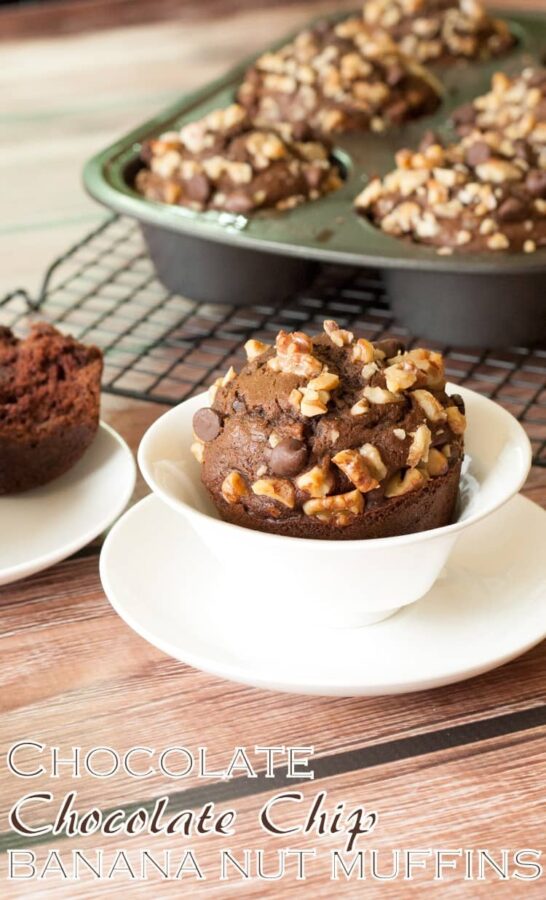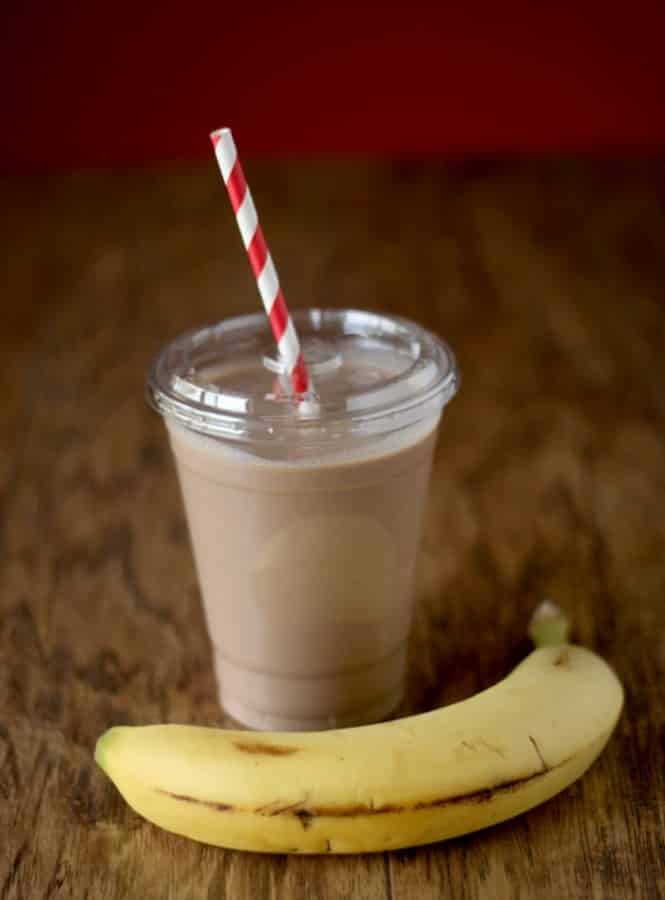 The following two tabs change content below.
Latest posts by Jessica McCoy (see all)