This post brought to you by Sonoma-Cutrer Vineyards. All opinions are 100% mine.
I'm a big fan of wine.  There's something special about sipping a glass of Sonoma-Cutrer while enjoying a fine dinner of pasta, steak or seafood.
Now, if I had my choice, I wouldn't mind slipping away for a weekend to the hillsides and rocky foothills of Sonoma Coast Appellation to enjoy a couple glasses of Sonoma-Cutrer Pinot Noir or Chardonnay.  A quilt, a picnic basket, my husband, and the quiet views of the foggy coast climate that serves as the foundation for Sonoma-Cutrer vineyards would make the ideal setting for relaxation and romance.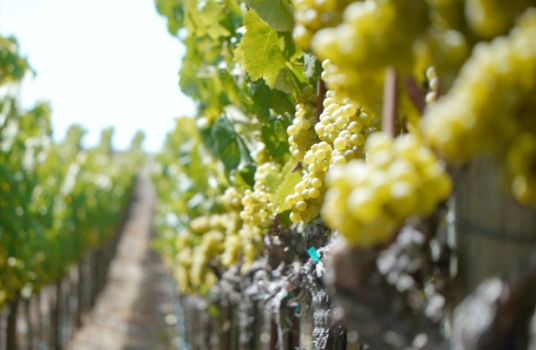 The beauty of @SonomaCutrer wine country is wrapped up in a gorgeous bottle and totally sip-worthy.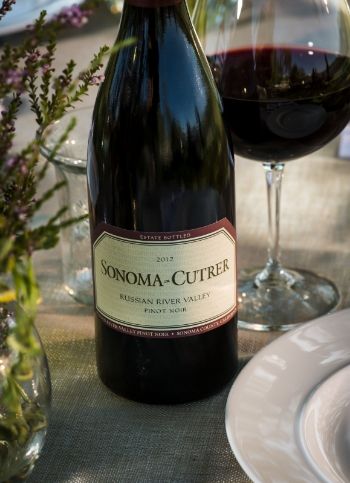 Trying to choose which varietal to taste is a problem, but can simply be solved when deciding what you'd like to pair the wine up with.
I prefer a mid-palate red wine with a long finish, which makes Sonoma-Cutrer's Pinot Noir the perfect choice.  Served with a bowl of my Spicy Sausage Pasta Bake or a simple Mediterranean Pizza, its pretty much impossible not to enjoy this lovely glass of Russian River Valley Pinot Noir that has cherry and wild strawberry accents.
The  Russian Rivers Ranch Chardonnay benefits from the cool days of a late fall harvest.  With flavors of apple, pear, white peach, toasted nuts and oak spice (not to mention vanilla), this Chardonnay is delightful.  Pair it with seafood and you'll swear you've died and gone to heaven.  Personally, my favorite pairing for this fine wine is a tasty shrimp boil.  You simply can't go wrong.
My favorite wine for holiday gift-giving or a hostess gift is Sonoma Coast Chardonnay.  It is a classic Chardonnay with a balance of elegance and richness that makes for a medium-bodied, beautifully colored wine.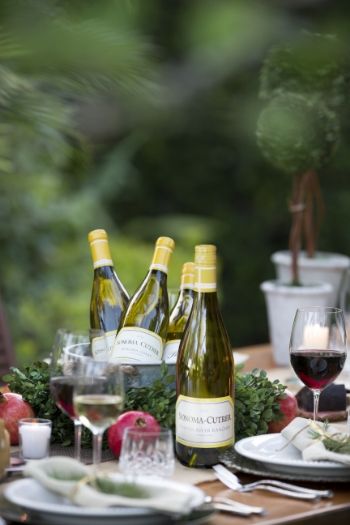 Holiday party?  Depending on what you're serving and the tastes of your guests, any of these varietals would be perfect on the wine list for your party.  Sip and enjoy, because sharing wine and laughter with friends is what its all about.
The following two tabs change content below.
Latest posts by Jessica McCoy (see all)