Have you ever been to Door County, Wisconsin?  If you haven't, you're sincerely missing out!
Orchard Country Winery in Door County Wisconsin
One of my absolute favorite places to visit in Door County is Fish Creek, which is right outside of Peninsula State Park.  It's a perfect location for bike riding, strolling around with your significant other, and visiting the shops, markets and restaurants that grace the area.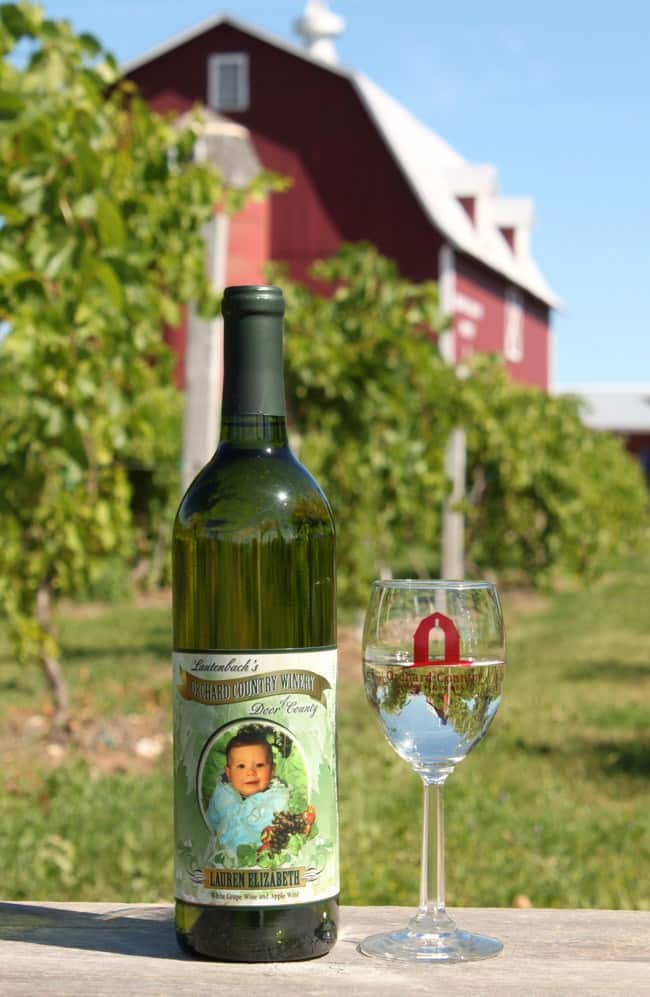 Orchard Country Winery and Market tops my list of wineries and gift shops in Door County.  Not only are most of their award-winning wines produced from fruits grown on the property, but there are a wide variety of wines produced.    There is a fruit to fit every taste: cherries, apples, grapes, raspberries and pears.
Did I mention the scenery?  Door County is exceptionally beautiful, and Orchard Country Winery is a perfect place to take it all in.  From the cherry blossoms in the spring, to the gorgeous array of color in fall, to the crisp air and glistening white snow during a horse-drawn sleigh ride in winter, Orchard Country Winery is an amazing setting to sit back and enjoy life.
Holiday shopping?  Orchard Country Winery and Market has a huge selection (as in hundreds!) of Wisconsin-made products available.   If you can't make it to Door County to visit Orchard Country Winery and Market, you can still shop their online store, which is filled with an amazing selection of favorite wines and farm market foods.  Enjoy them at home, or find something for almost everyone on your holiday shopping list!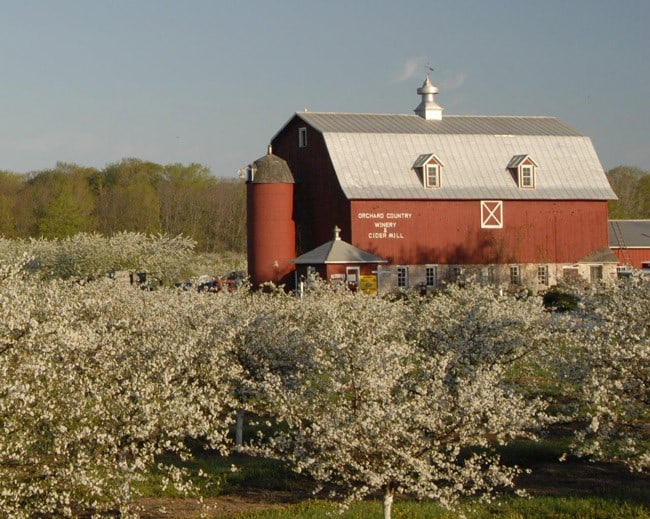 I've tried a few wine varieties from Orchard Country Winery, and have to say their Nathan John wine is number one on my list.  It's a semi-dry wine with two types of grapes: Marechal Foch and Frontenac, as well as Bing cherries.  It goes perfectly with pizza, which is one of our family favorite meals.
There are so many other great wine choices too: Autumn Harvest, Lauren Elizabeth, and Cabernet Sauvignon… just to name a few.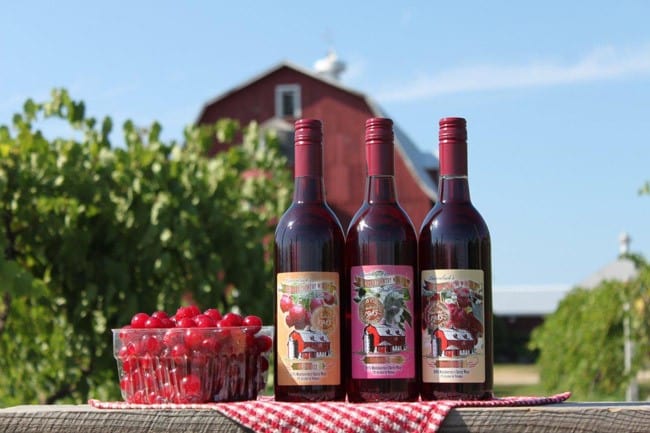 There are so many amazing places to visit on your trip to Door County.  No matter what the season, make sure to fit in a visit to Orchard Country Winery and Market.  You'll be so glad you did!  We normally visit Door County every year, and we always make a stop to Orchard Country Winery.
(Disclosure: All She Cooks received compensation in the form of product for this review.  All opinions are our own.)
The following two tabs change content below.
Latest posts by Jessica McCoy (see all)