This Oven Roasted Sweet Potato with Cinnamon Sugar is an easy recipe to make for dinner or as a Thanksgiving side dish. It will fill your house with a wonderful aroma that screams Fall!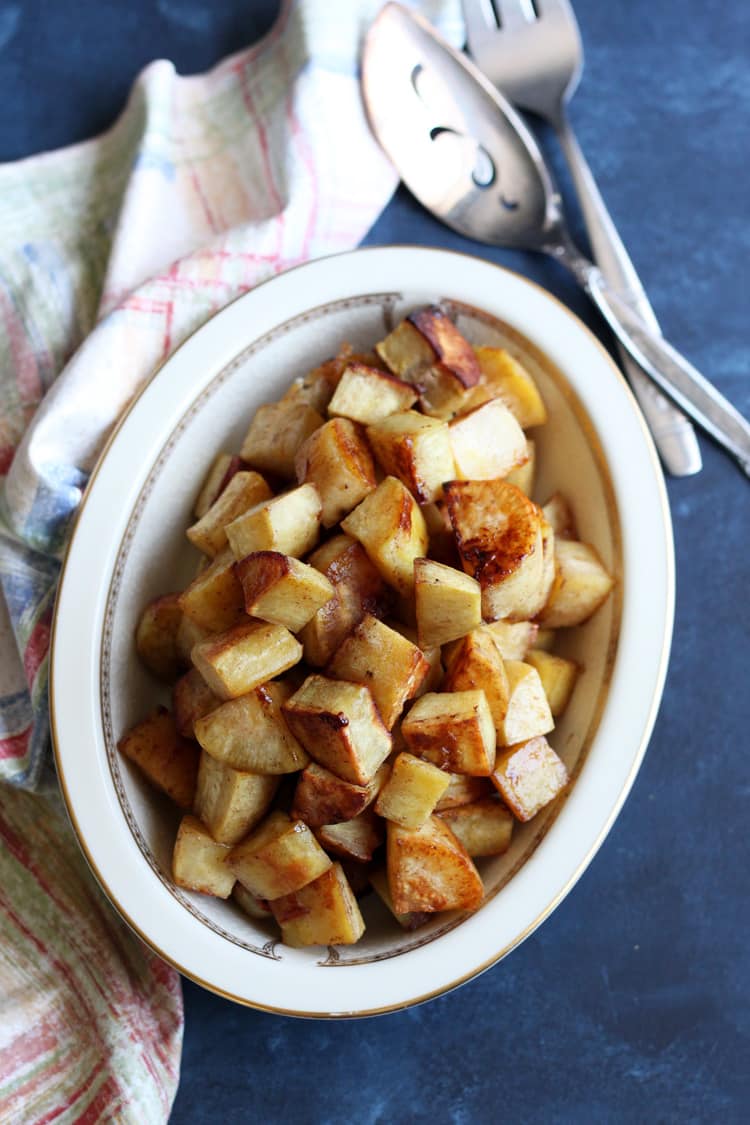 If you know me, you'll know that I have a serious sweet tooth. That's why I have always preferred sweet potato over regular ones.
There are two types of sweet potato you will find in the typical super market. One has rose color skin and orange flesh, also referred to as yam, and the other has beige color skin and pale yellow flesh.
This recipe will work with either type, but my personal preference is the latter.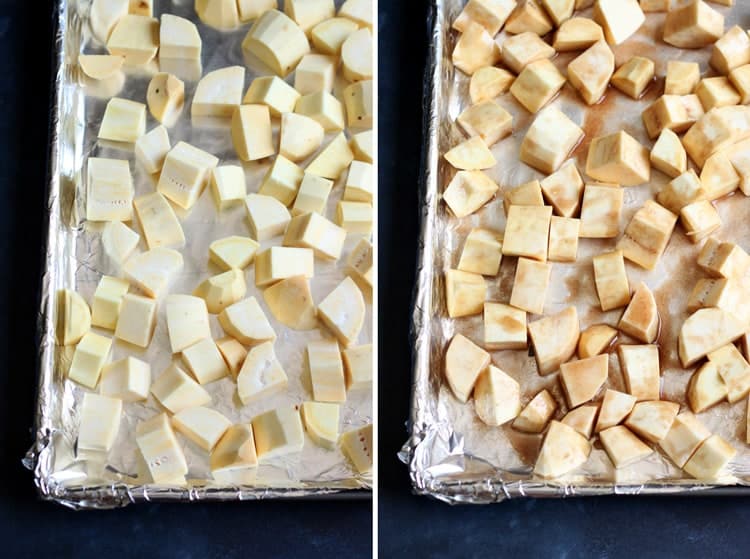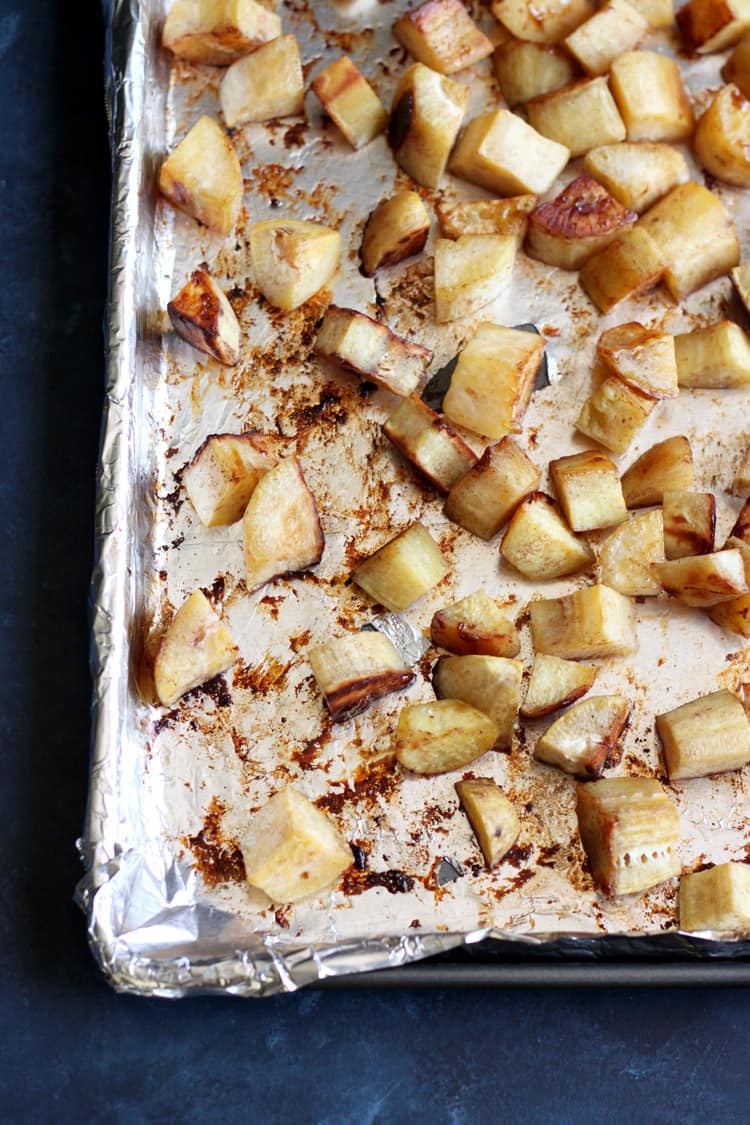 This oven roasted sweet potato with cinnamon sugar is a side dish I have been making for the past few Thanksgiving.
Since the sweet potato is already sweet, just a little bit of brown sugar is needed to enhance the flavor. You don't need another dessert on the table right?
And the light hint of cinnamon is holiday essential to me.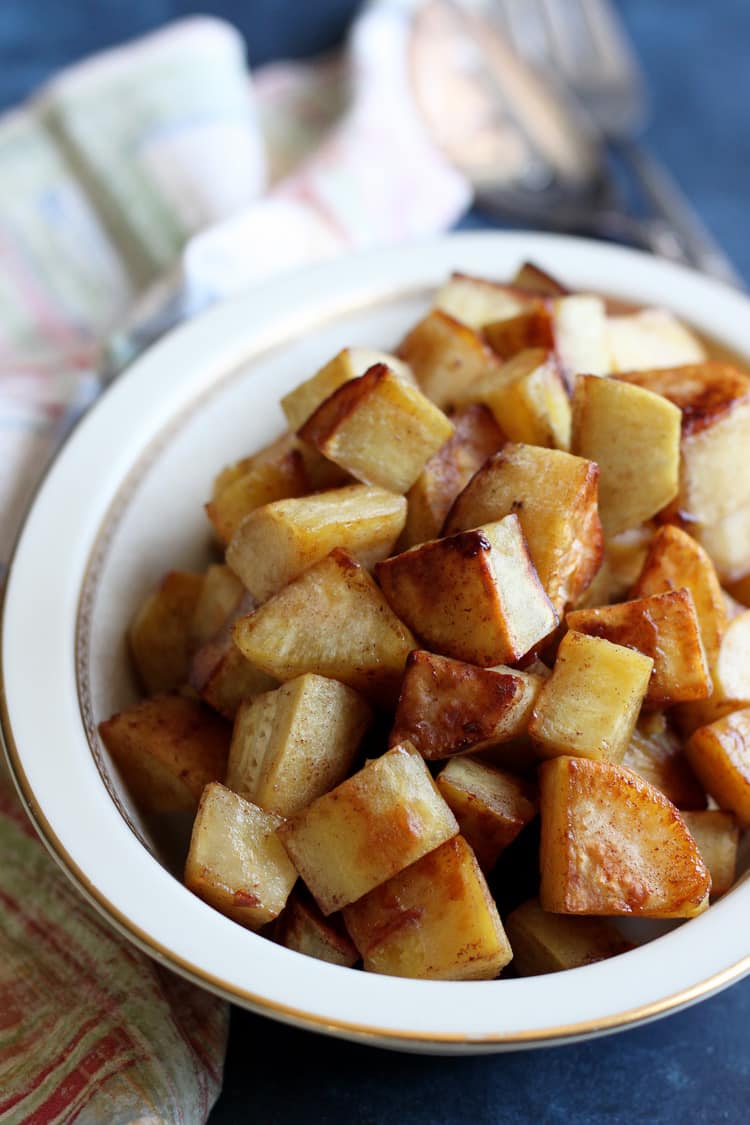 When cutting up the potatoes, try your best to make the pieces equal size to ensure even cooking.
Toss them in a large bowl and don't be afraid to get in there with your hands, making sure that every single piece is coated in that buttery cinnamon sugar mixture.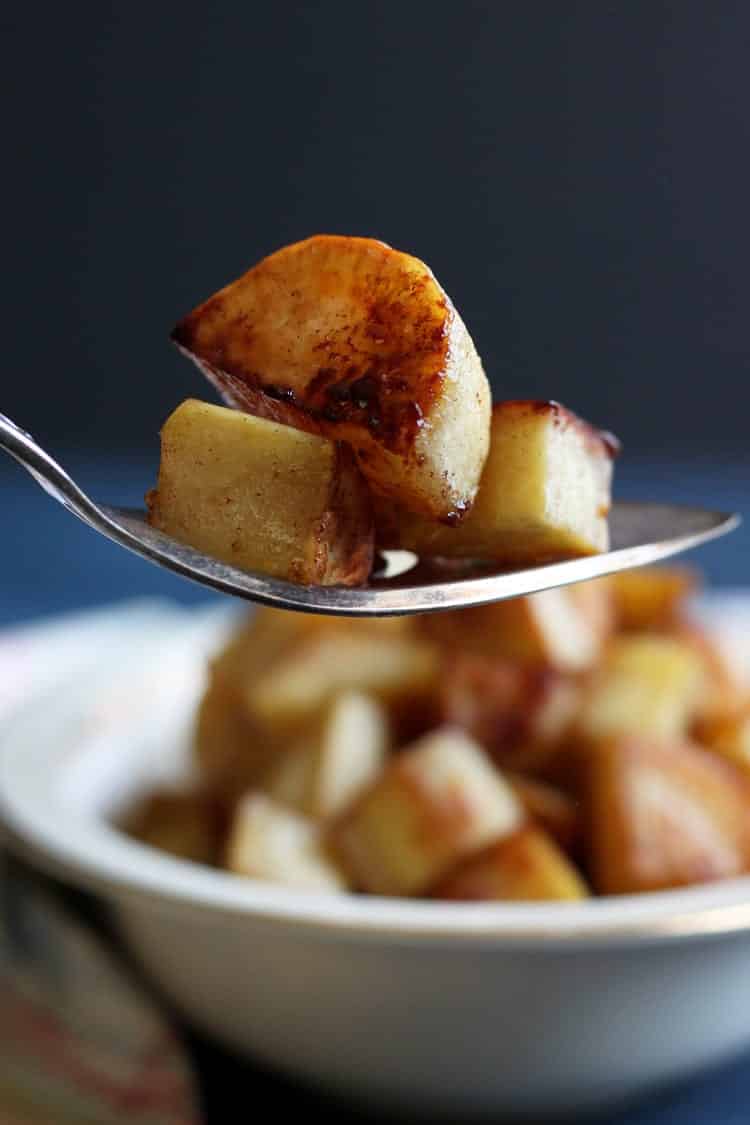 If you find that your oven tends to be on the hotter side, I would suggest cooking at a lower temperature to make sure you don't burn the potatoes. You just need to test for the doneness with a fork.
If you are already cooking and notice they are browning too quickly, it is okay to reduce the oven temperature while they're in the oven.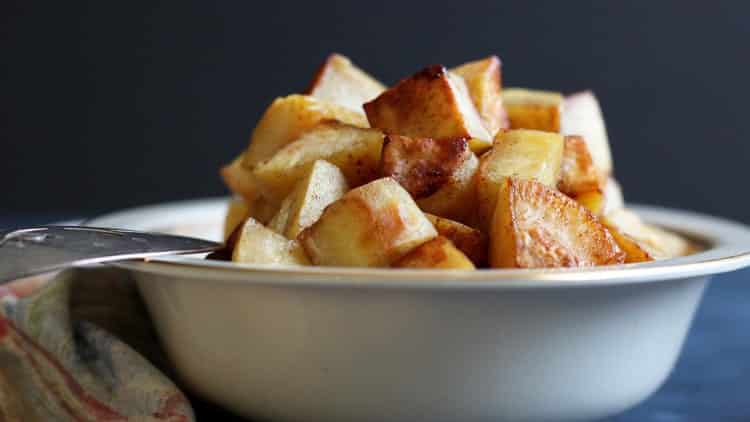 This recipe is so simple, and my family has been enjoying it for the past few years. I hope yours will too.
Oven Roasted Sweet Potato with Cinnamon Sugar Recipe

If you're looking for more ideas for your Thanksgiving dinner, check out this Orange Cranberry Sweet Buns or this homemade Cranberry Orange Sauce.
Oven Roasted Sweet Potato with Cinnamon Sugar
Ingredients
3 medium size sweet potato (about 2 lbs)
2 ounces of unsalted butter
2 tablespoons packed light brown sugar
1/2 teaspoon cinnamon
Instructions
Preheat oven to 425°F. Wash and peel the sweet potato, then cut into 1" cubes. In a small bowl, melt butter in the microwave for 30 seconds. Add sugar and cinnamon to the melted butter and stir with a whisk to combine thoroughly. Toss the sweet potato cubes with the cinnamon sugar mixture and spread on a foil lined baking sheet. Bake for 25 minutes or until fork tender. Flip the potato and rotate pan half way through baking for even browning. Remove from oven and transfer immediately to a serving vessel.