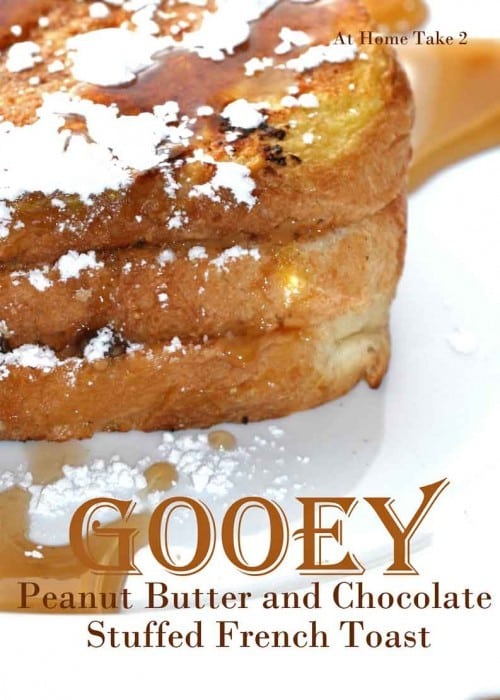 I love an easy kid-pleasing breakfast recipe.  Mornings can be tough trying to get everyone up and out the door, and trying to get a hot breakfast on the table isn't always easy.  Lately, I've been experimenting with a variety of waffles: Very Berry Chocolate Chip, Chocolate Chocolate, and Almond Poppy Seed.  I've made pancakes and Pumpkin Cream Cheese filled French Toast, and of course hit the ole stand-by breakfast cereal.  This morning however, I kept thinking back to the Hot n Gooey Cinnamon Toast Sandwich that I made the kids a few weeks ago.  I pinned it on Pinterest and it was re-pinned and pinned again.  So… I thought to myself that I must really be on to something.
This morning… Gooey Peanut Butter and Chocolate Stuffed French Toast was created.  Okay… I can't say for certain that I'm the first person to ever throw those ingredients together into a French toast concoction.  In fact, I'm fairly certain that I'm not.  Regardless, the result was fabulous and the kids asked for seconds.  Has to be something right with that!
Yes… we're pretty crazy with our breakfast creations around here… but try this and you won't be disappointed!
(For a healthier version, use whole wheat bread and/or skip the syrup.  This French toast is plenty sweet enough without it.)
Print
Gooey Peanut Butter and Chocolate Stuffed French Toast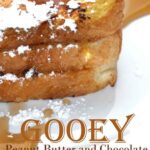 Author:

Jessica, AllSheCooks.com
Ingredients
4 eggs
8 pieces of bread
peanut butter
chocolate chips
powdered sugar and syrup
Instructions
Smooth peanut butter on 4 slices of bread, sprinkle chocolate chips on top of the peanut butter, and then cover with another piece of bread. Beat eggs and then dip peanut butter and chocolate chip sandwiches in eggs on each side. Sprinkle cinnamon on both sides and cook on griddle or frying pan for a couple minutes, flip and cook on the other side.
You May Also Like: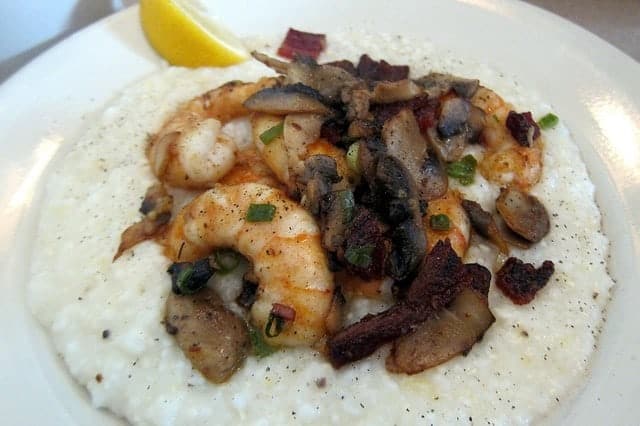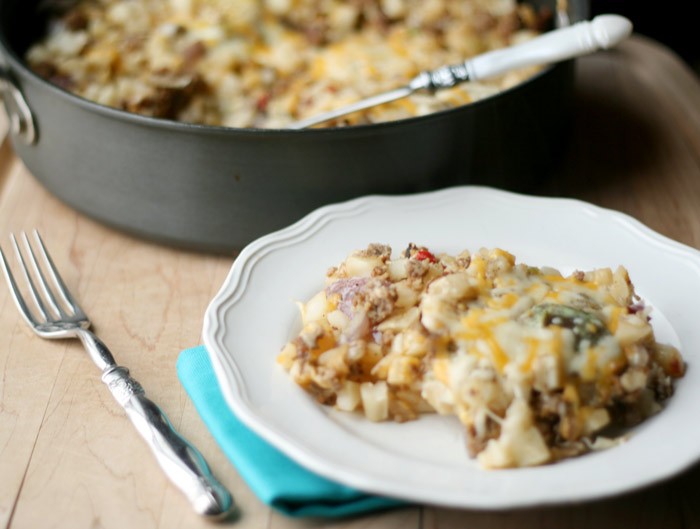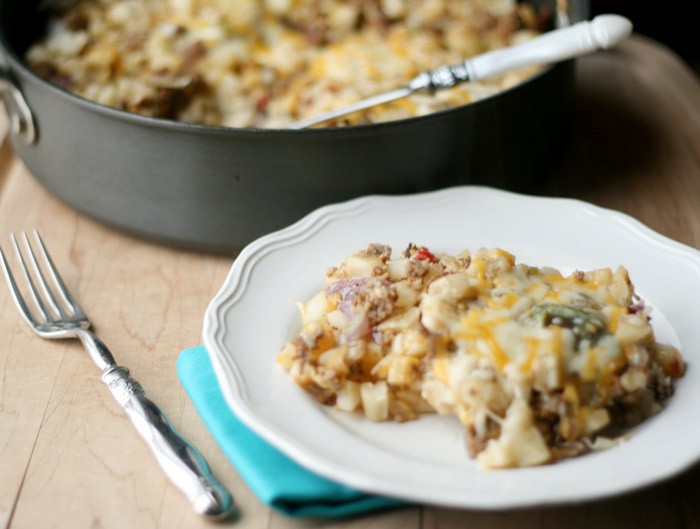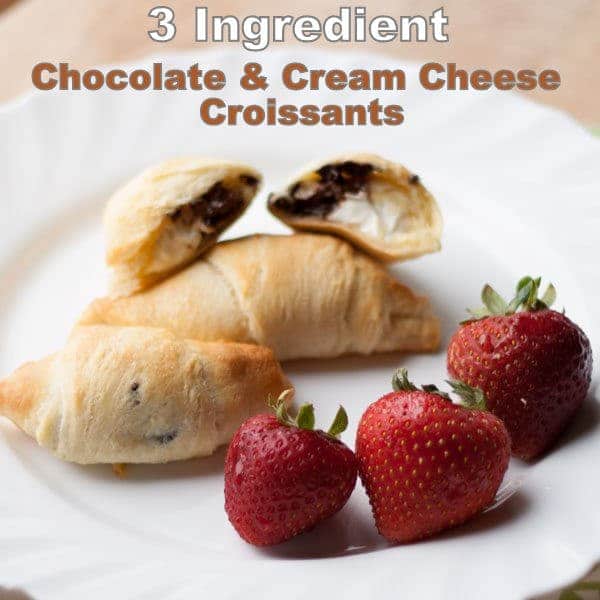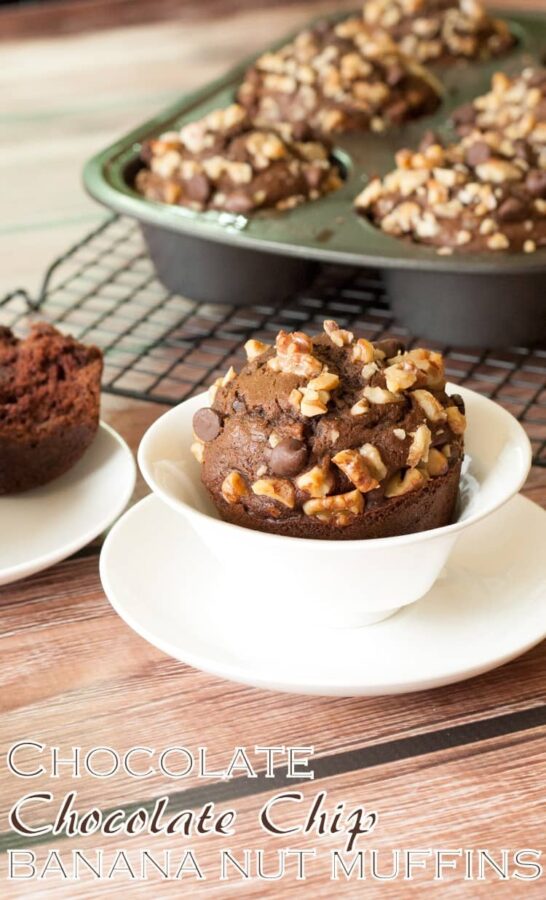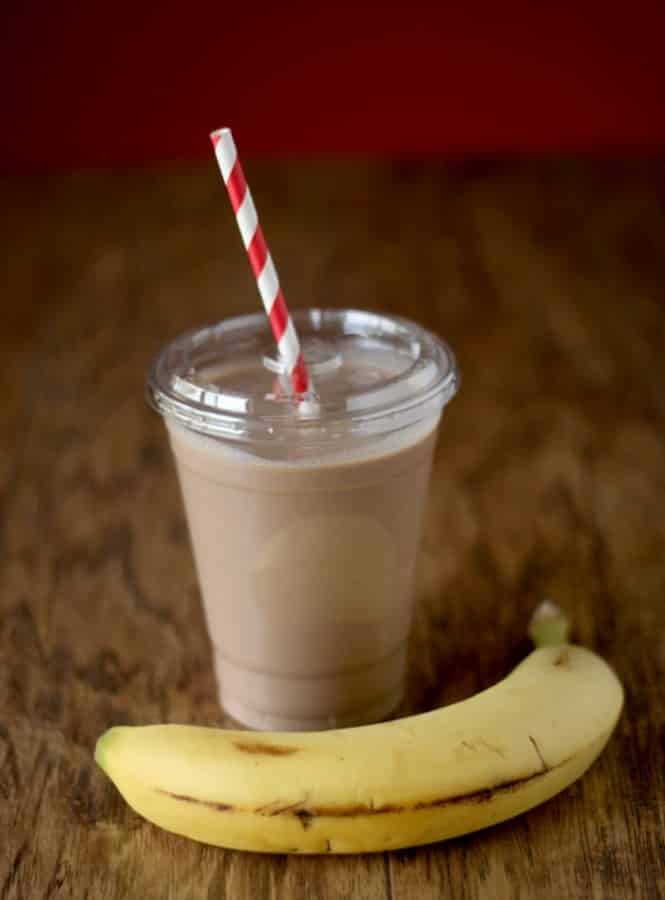 The following two tabs change content below.
Latest posts by Jessica McCoy (see all)