My family better watch out, because I'm on a baking kick!  In the last two days I've created 4 new sweet recipes… three of them during lunch today.  I decided I might as well whip up a few new treats and bake them up to save time in the kitchen. Peanut butter chocolate–reeses meets brownie–all kinds of wonderful happening here.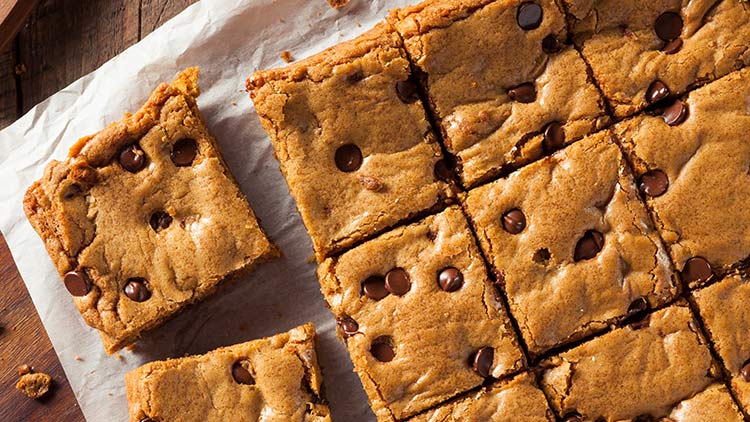 Who would've known that all three would turn out so well.  If you think these Peanut Butter Chocolate Chip Blondies look good (and trust me, the way my family went through half of a 9×13 pan… you better believe they are), just wait until you try my Butterfinger Blondies, Pistachio Chocolate Chip Bars, and Apple Rhubarb Cake.
Peanut Butter Chocolate Chip Blondie Recipe
I don't know about you, but there is just something about a sweet treat that is fun to make.  It's rewarding to see the smiles and excitement on my kids' faces when they discover I've made a new treat for them to test out.  They do LOVE to be taste testers!
So, whether you prefer a blondie, or a Chocolate Cheesecake Brownie, you're in for a real treat! And our Peanut Butter Chocolate Chip Blondie recipe is a real treat indeed. It's absolutely delicious!
Print
Peanut Butter Chocolate Chip Blondie Recipe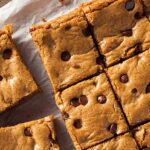 Save
The following two tabs change content below.
Latest posts by Jessica McCoy (see all)