This shop has been compensated by Collective Bias, Inc. and its advertiser. All opinions are mine alone.  #SkinnyGirlSnacks #CollectiveBias
Living a Balanced Lifestyle
Are  you a snacker?  There's something about those mid-day munchies that just seem oh-so-good.  Now… I definitely can't fault you for something I do myself, but lets face it folks:  living a balanced lifestyle isn't all that bad.  Eating snacks with better ingredients is a great place to start.  And I've recently been introduced to a popcorn that makes snacking seem seriously skinny.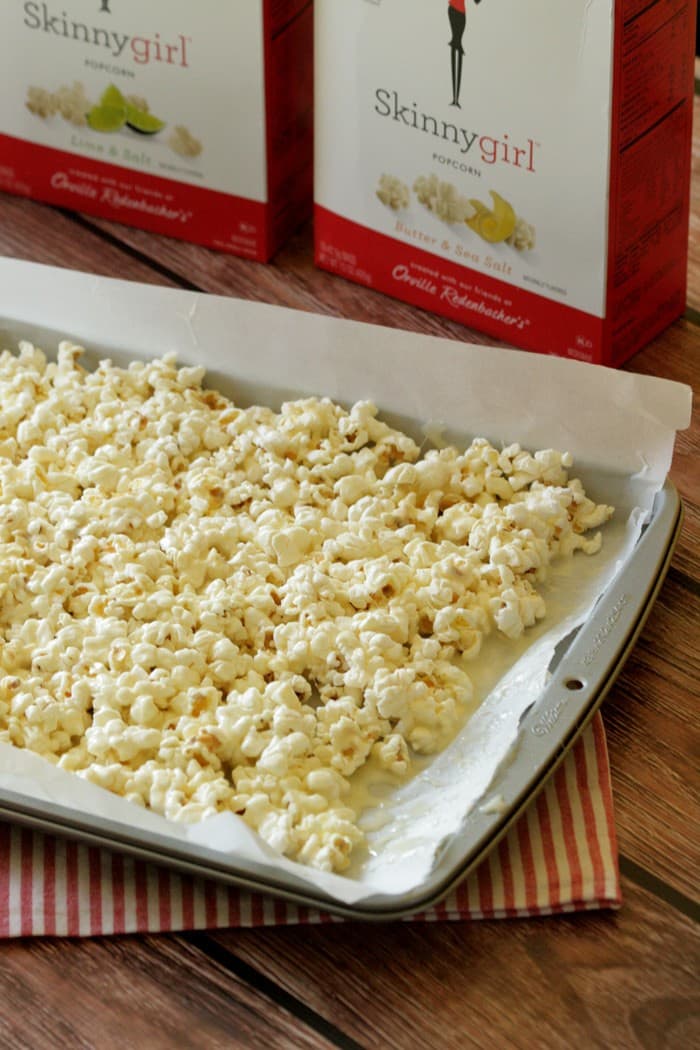 I can't say that I dream about popcorn day and night, but it is one of my go-to snacks when I want to curl up on the couch for a movie night.  There is something about movies and popcorn that just go hand in hand.  I think it is ingrained on us from the first time we go to the movie theater as a kid… the smell of popcorn… movies.  Try to get that out of your head.  It's not going to happen.  Popcorn has always been synonymous with movies in my world, and although I don't indulge at the movie theater very often (have you seen the prices?), popcorn with movie nights at home is a rule I'm not willing to break.
When I tried this low calorie Skinnygirl popcorn for the first time I was pleasantly surprised.  It delivers the same great taste and flavor without artificial colors, sweeteners and flavors.  The lime and salt flavor took  my taste buds for a spin while I tried to catch up.  Lime and popcorn are not a combination I am used to, but it makes for a flavorful bite, and an interesting combination.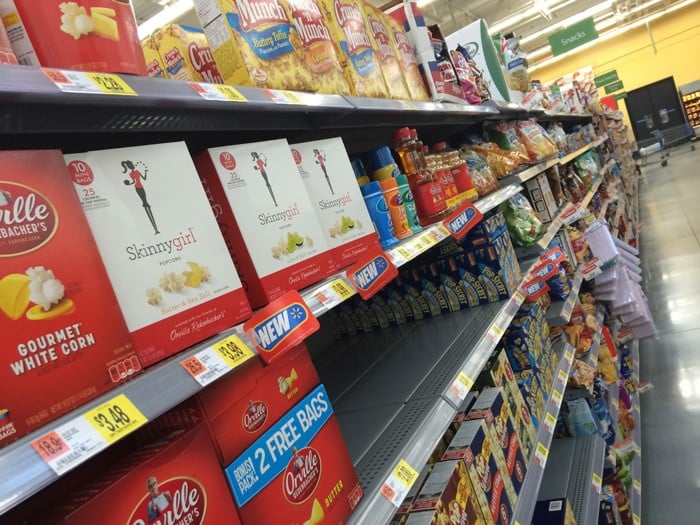 Okay… so let me explain the picture.  Have you ever come across someone at a store randomly (it seems) taking photos of products?  You might wonder why they are doing that, similar to those who saw me snapping photos (like the one above) while I was shopping for Skinnygirl popcorn at Walmart.  But… it's all in the life of a food blogger and food photographer.  It's a part of the process.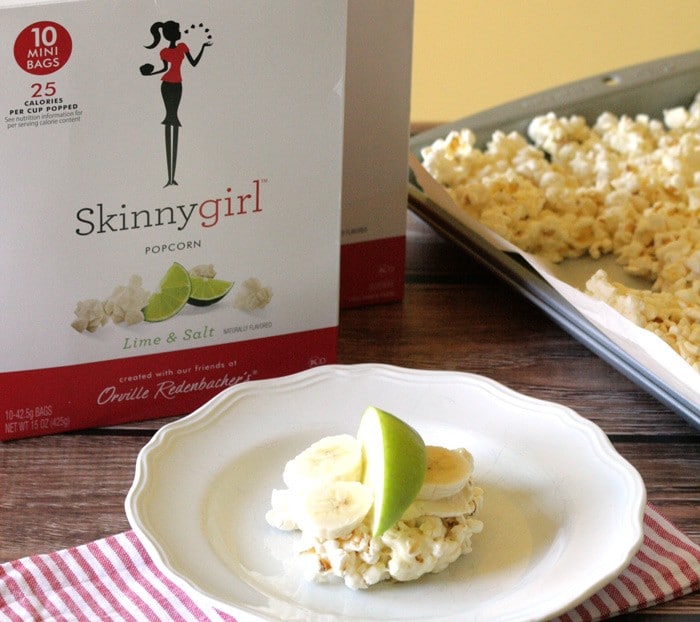 Ready for a Skinnygirl popcorn snack?  How about my Popcorn Cakes?
Easy to make
Just a couple of ingredients
Pretty much the definition of Skinnygirl
Low calorie
Topped with apples and bananas
Seriously yummy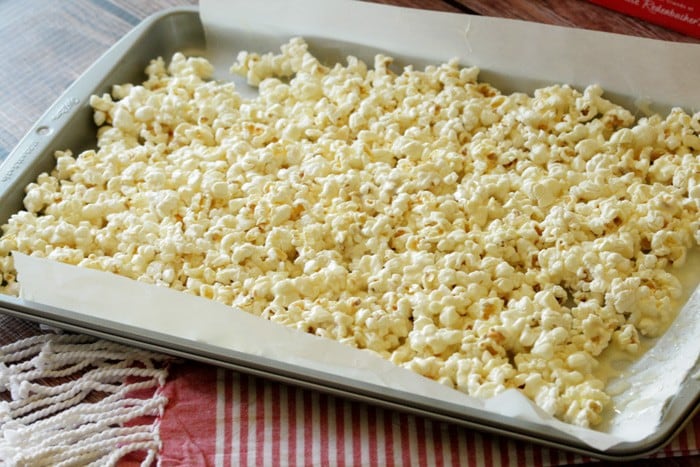 Since I know you're all Busy, Busy, Busy… I wanted to create a snack that was totally worth snacking on, that you could make up in no time flat.  So… I thought, why not mix together popcorn with some melted mini-marshmallows.  Just a little bit of marshmallows to make a sticky concoction that would enable the popcorn to make a sort of patty.  Kind of like a rice cake, but with popcorn.
Simply put, I mixed together the popcorn and melted marshmallows, pressed it all down on a parchment paper lined baking sheet to harden up a bit, and then took a handful at a time and made popcorn cakes.  I then topped these with an apple slice and a few slices of banana to make a perfectly yumilicious and nutritious snack in no time flat.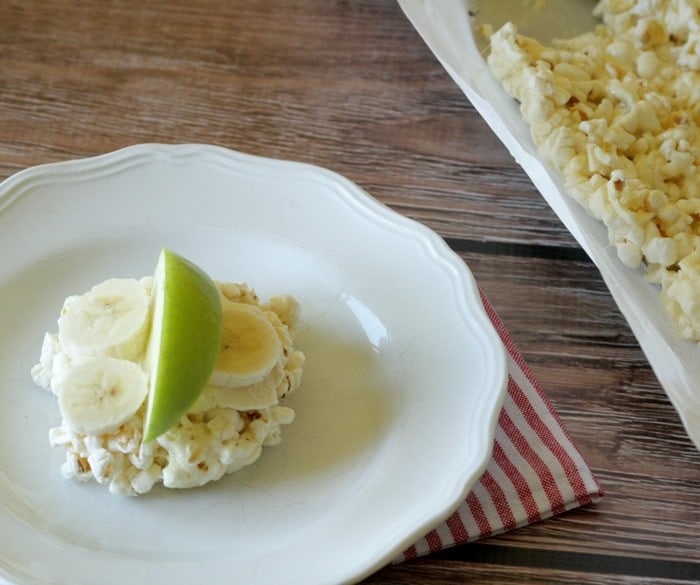 It's fun, it's skinny, and it's totally fab!  There is nothing at all wrong with embracing your inner Skinnygirl!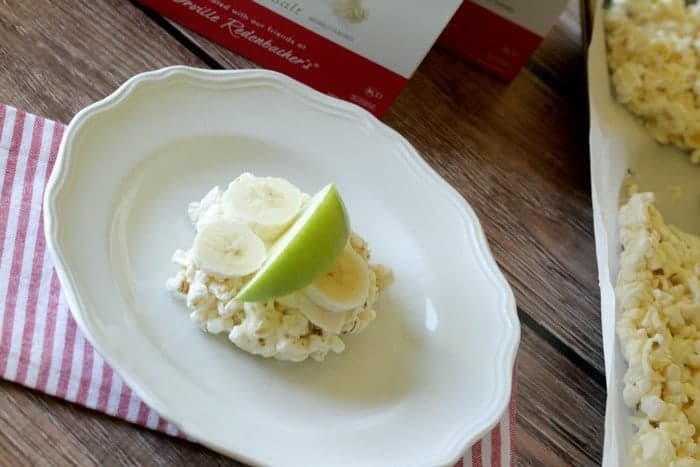 Print
Popcorn Cakes Using Better Ingredients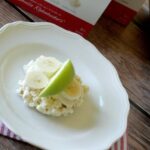 Author:

Jessica

Category:

snack
Ingredients
2 package Skinnygirl microwave popcorn, popped
1 cup marshmallows
1 tablespoon reduced fat margarine
Apple
Banana
Instructions
Pop popcorn. Melt marshmallows and margarine together. Mix together with popcorn and spread out over parchment lined baking sheet. Let harden slightly, and then divide popcorn and make rice cake sized popcorn patties. Let harden some more and then top with banana and apple slices when you're ready to serve.
The following two tabs change content below.
Latest posts by Jessica McCoy (see all)