This post brought to you by Cooper Tire. The content and opinions expressed below are that of All She Cooks.
Fall is the perfect time for road trips, but to be honest…I'm already thinking ahead to the lovely winter road conditions that will be visiting us all too soon in the Midwest.
Winter. That's the time of year when we're traveling just about every weekend for basketball tournaments. Normally its all within an hour or two, but even when I'm running the kids back and forth to school, I want to make sure that my car is road ready and safe to drive. That's something all parents can relate to. And, since I've had a couple of flat tires in the last year, I'm more aware of it than ever before.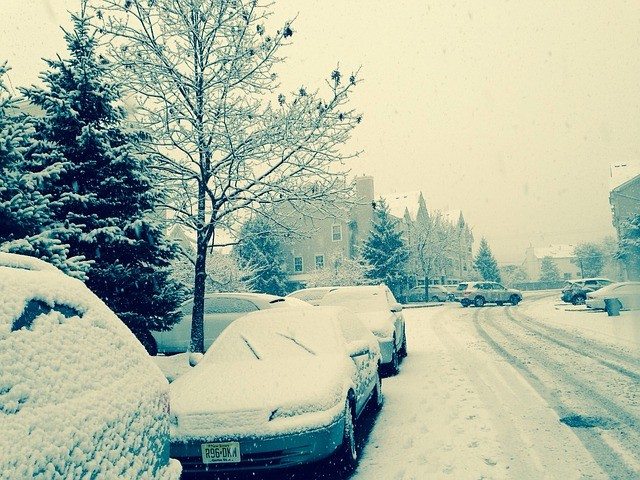 In addition to safety, having tires that have good tread and are well balanced helps with gas mileage. Which I love! Who doesn't like to save money at the pump?

Getting Your Tires Ready for Winter Weather
It's time to check your tires and make sure that tread is ready to go for winter weather conditions. If your tires are in need of replacement, you'll be happy to know that Cooper Tires has quality tires that fit in your budget! Cooper Tire is giving consumers the opportunity to roll into fall with great offers on select Cooper tires during its Fall Rebate Even, August 28 through October 31, 2015. Consumers will be eligible to receive a prepaid Visa card worth up to $70 when purchasing a new set of four qualifying Cooper tires through participating dealers. Sounds like a deal, right?
This is a perfect time to check out Cooper's best-in-class products: the Discoverer SRX, a dedicated SUV and CUV tire, the Discoverer STT Pro – Cooper's latest high performance mud tire– as well as the CS5 Touring, Cooper's premium passenger tire.
The Cooper Discoverer SRX is the perfect fit for your SUV and CUV needs.
Available in numerous sizes, it is the ideal tire for road trips and fits a huge selection of SUVs and CUVs. Not to mention that the Cooper Discoverer SRX features Cooper's innovative Wear Square, which is the company's exclusive visual tread life indicator. It's a great way to notice uneven tire wear which can signal possible wheel alignment issues. With a premium 65,000-mile Tread Wear Protection Warranty and a 45-Day Road Test guarantee, you can rest easy that you are making a confident choice. Not satisfied within 45 days of purchase: return them to your original dealer within 45 days of purchase for a FREE OF CHARGE Cooper brand replacement only, including mounting and balancing. Now that's a brand standing behind its product!
The Cooper Discoverer STT Pro
Think dedicated off-roading and great on-road performance. These tires are perfect for your needs off the beaten path!
The Cooper CS5 Touring
This tire is made for the everyday driver. Like the Cooper Discoverer SRX, the CS5 also features Wear Square, the company's exclusive visual tread life indicator–a definite must-have to keep a handle on tire tread. The Wear Square is located at six points of reference around the inside and outside of the tread. Throughout the tire's lifetime, the square changes shape beginning with a full square and ending with an exclamation mark when tire tread is low, allowing consumers to quickly and easily assess the approximate tread remaining on the tires.
There is nothing like a brand standing behind it's product, which makes the 45-Day Road Test guarantee something that is sure to ensure confidence. There is also a 65,000-mile Tread Wear Protection Warranty.
The following two tabs change content below.
Latest posts by Jessica McCoy (see all)