Are you ready to experience one of the quintessential fall recipes that make this season so great?
Trust us. You will love this recipe and want to make it again and again. Family and friends will ask you for the recipe, you'll be bowed to and held up as a cooking goddess.
Because after all… we're talking about a Pumpkin Roll recipe in the prime of pumpkin season. And that my friends is serious business.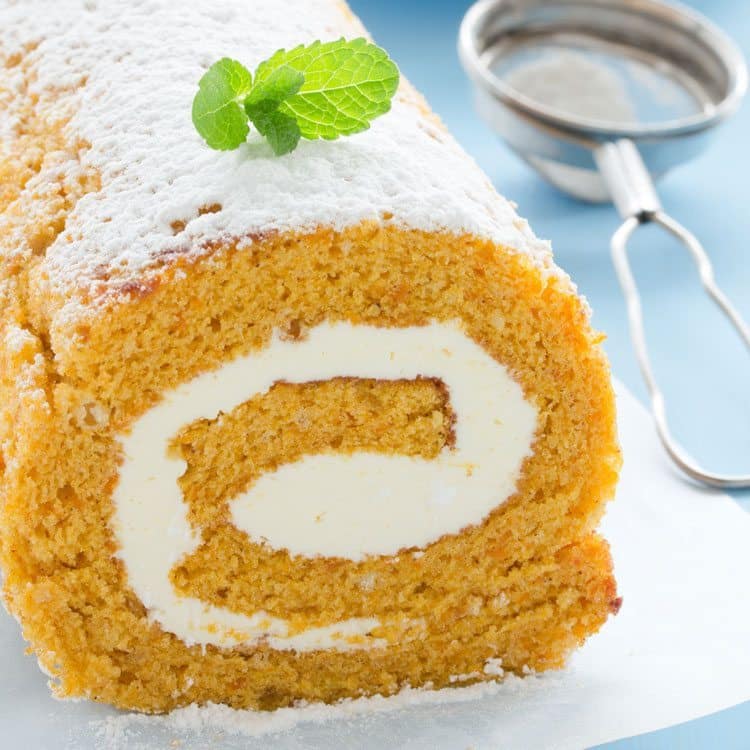 If you've never had a Pumpkin Roll before, prepare to be inspired.
It's all pumpkiny (yeah…apparently that's not really a word) and creamy goodness–quite literally all rolled into one dream of a dessert.
A bit like our Pumpkin Dump Cake and Pumpkin Pancakes, we could have this recipe again and again.
And did you hear us say–again? We are quite serious about Pumpkin business. We have a boatload of pumpkin recipes just waiting to be made, and we're trying to find the time to get to each and every one of them again. Sometimes its hard to find time to make our old recipes when we're busy scouting out and testing new recipes to add to All She Cooks.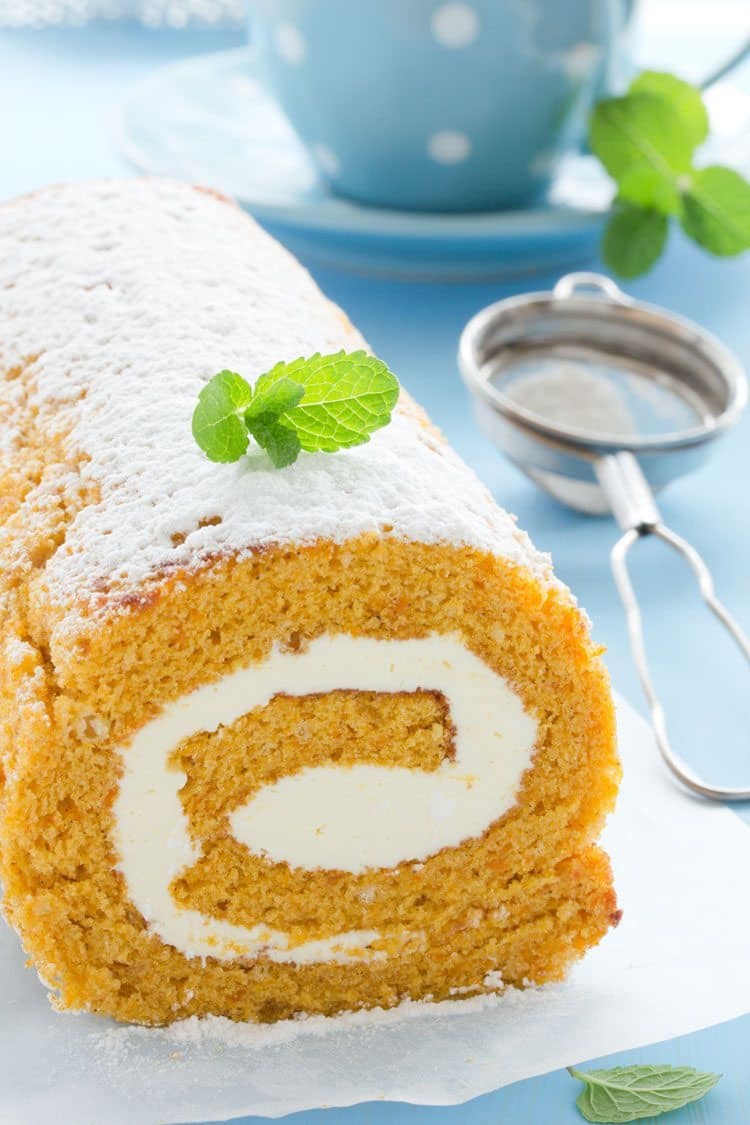 Easy Pumpkin Roll Recipes with Cream Cheese Filling
Print
Pumpkin Roll Recipe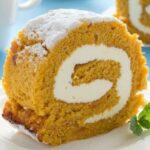 Ingredients
1/4 cup powdered sugar
3/4 cup all-purpose flour
1/2 teaspoon baking powder
1/2 teaspoon baking soda
1/2 teaspoon ground cinnamon
1/2 teaspoon ground cloves
1/4 teaspoon salt
3 large eggs
1 cup granulated sugar
2/3 cup Pumpkin puree
FILLING:
1 pkg. (8 oz.) cream cheese, at room temperature
1 cup powdered sugar, sifted
6 tablespoons butter or margarine, softened
1 teaspoon vanilla extract
Instructions
Preheat oven to 375° F. Grease 15 x 10-inch jelly-roll pan; line with wax paper. Grease and flour paper.
Mix flour, baking powder, baking soda, cinnamon, cloves and salt in small bowl. Beat eggs and granulated sugar in large mixer bowl. Mix in pumpkin. Mix in flour mixture. Spread evenly into pan.
Bake cake for 13 to 15 minutes or until top of cake springs back when touched. Remove cake from pan. Peel off the paper very carefully. Roll up cake, starting with narrow end. Cool on wire rack until completely cooled off.
Beat filling ingredients together in small mixer bowl until smooth. Unroll cake very carefully and then spread cream cheese mixture over cake. Reroll cake, wrap in plastic wrap and refrigerate for an hour. Sprinkle with powdered sugar before serving. Enjoy!

The following two tabs change content below.
Latest posts by Jessica McCoy (see all)