This is a sponsored conversation written by me on behalf of Red Baron® pizza. The opinions and text are all mine.
Conquering mealtime madness isn't always easy, but I'm here to tell you can conquer mealtime! Sometimes, we have to pull out all the stops and say, 'I need some help today.' And that is when I pull out a delicious Red Baron® frozen pizza and toss together a quick salad.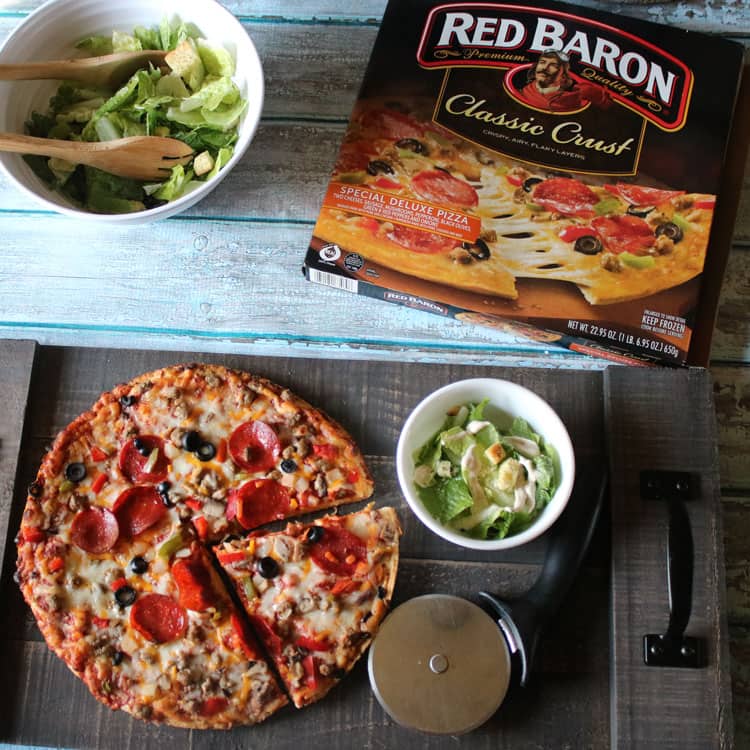 How to Make Dinner in a Rush
Let's keep it real, folks. As much as I'd like to think I have time to put a home-cooked meal on the table every night, that's just not going to happen.
Most days of the week, I don't get home until 7 pm, which means that after cooking a meal we'd be sitting down to eat at 7:30-8:00 at the earliest.
For those days when I need to get a meal on the table in a hurry, our family will enjoy a tasty Red Baron® Classic Crust Pepperoni Pizza. It's a dinner choice that I know everyone will enjoy, is easy to cook and even easier to eat.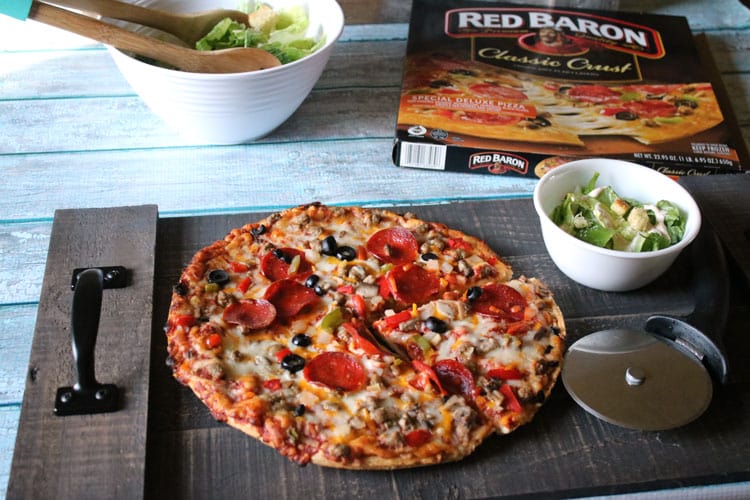 We love the Red Baron® Classic Crust because it's not too thick and not too thin, with just the right amount of crunch.
Red Baron® also offers Thin & Crispy pizza and Brick Oven pizza that is so delicious.
Red Baron® pizza is the perfect mealtime solution – the one pizza everyone loves right to the last bite, and the whole family can agree.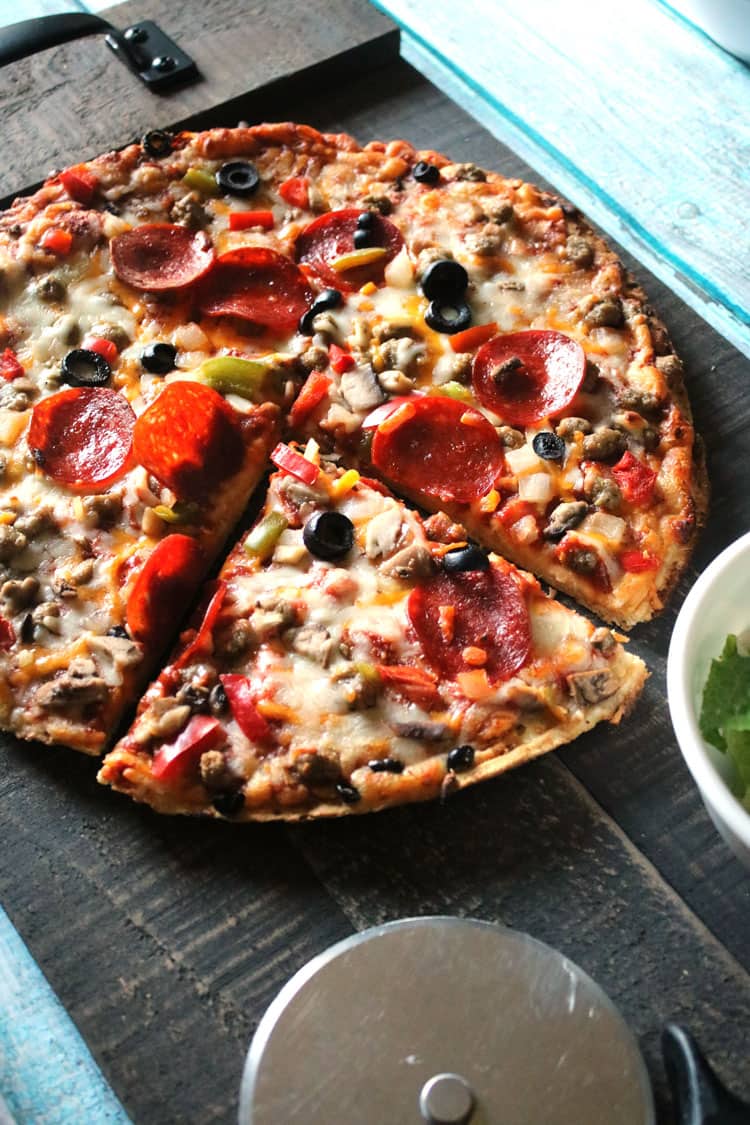 Have you heard about The Baroness' patches?
First off, if you're not familiar with the Baroness, she's the ultimate #WingMama. She's a pizza enthusiast and slayer of tantrums. She's darned right awesome.
Personally, I'm all about the OK and One More Show patches.
The OK patch just means I'm a cool mom, which I've earned because my kids are teenagers. As in, I've been through enough of those I-want-to-pull-my-hair-out moments while remaining cool and collected. And so I'm cool like that.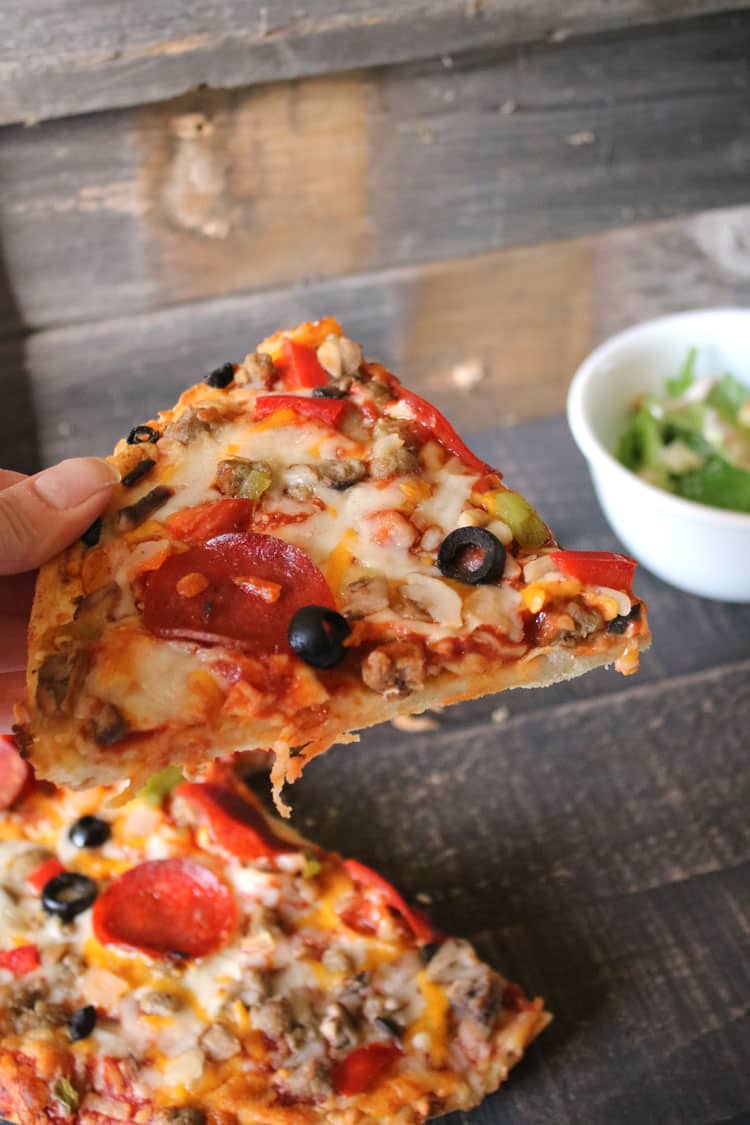 Play the Baroness Instant Scratch & Win Game!
And the One More Show patch…well, let's just say I like to watch my shows on television. It's what I do to relax and unwind, and we all deserve a little more of that in our lives, don't we?
Now, you can buy Red Baron® pizza at Target in the freezer aisle, and you can play The Baroness Instant Scratch & Win Game. FUN! And, it's easy to play.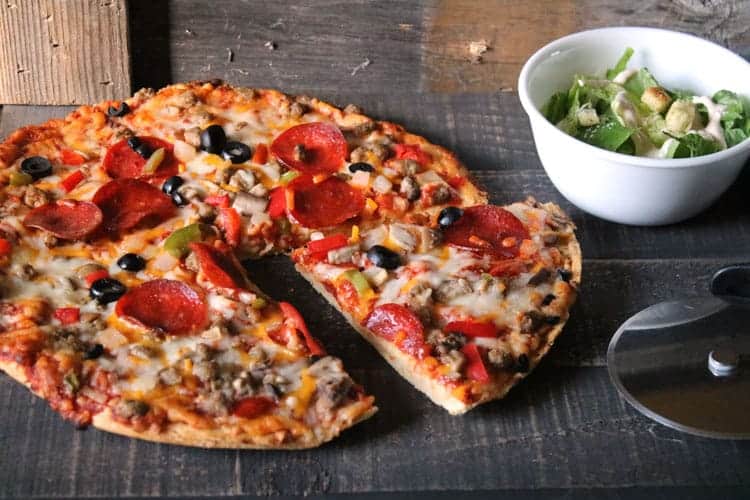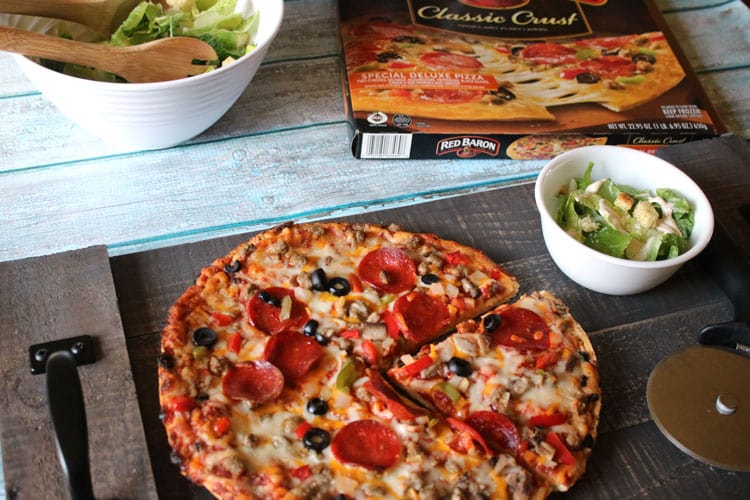 The Baroness Instant Scratch & Win Game is hosted by Red Baron® and you can play each day for your chance to win daily prizes! Each day, 2 lucky winners will win a $10 eGiftcard, and three lucky winners will win a $25 eGiftcard. The Baroness Instant Scratch & Win Game will ONLY be available for a LIMITED time! Be sure to play today! To learn how to play: visit www.RedBaronBaroness.com. Enter your info for game entry. Scratch away the Red Baron® pizza tiles and reveal your Baroness patches!  If you find 3 CLEAN PLATE CLUB patches, you WIN!
Don't forget to share your own parenting stories with the @Baroness using the #WingMama hashtag on social media.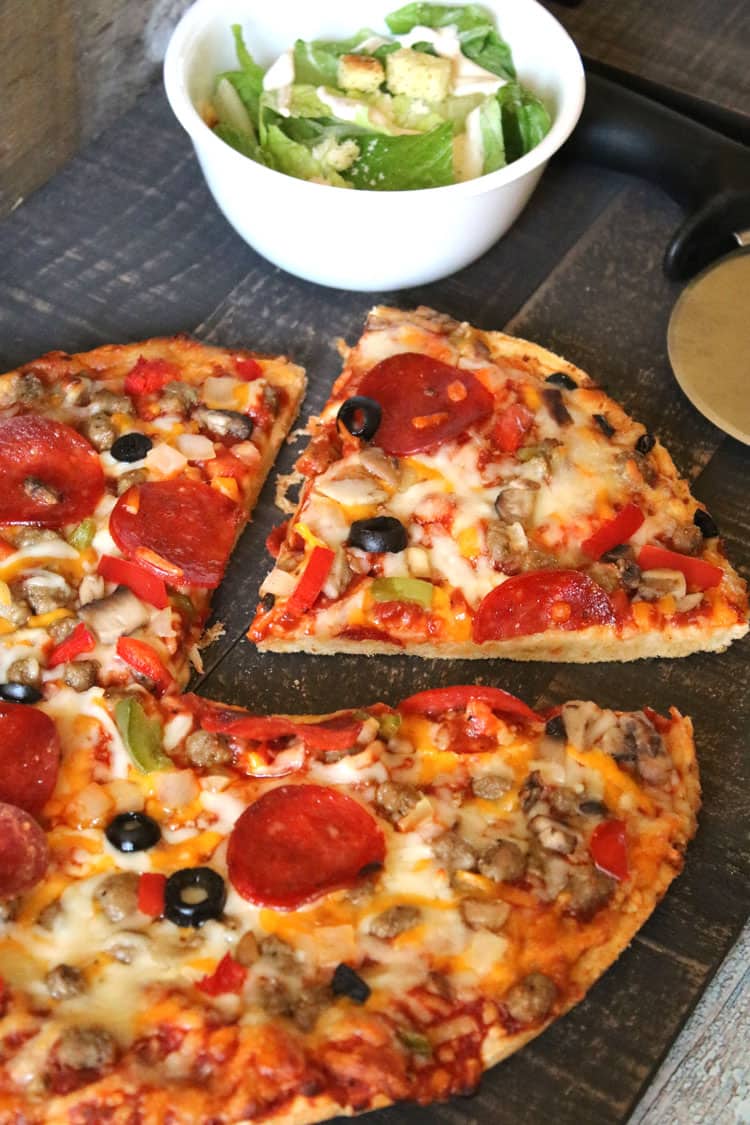 Enjoy an Easy Dinner Tonight!
Creating weeknight meals doesn't have to take a lot of time, and sometimes it's okay to pull out all your resources. That includes those yummy resources tucked away in the freezer for just the right time!
Don't forget about adding in a quick and simple side salad or bowl of sliced fruit to serve up alongside your pizza dinner. It's always a good idea to get some tasty salads into your diet.
Some of our favorite simple salads are Cauliflower & Kale Salad, Best Fruit Salad Recipe, and Hearty Greek Salad.
The following two tabs change content below.
Latest posts by Jessica McCoy (see all)