Hello Friends, and welcome to Week 10 of 52 Weeks to a Cleaner House. I hope you've been able to use at least a few of my suggestions to give your house a little more sparkle and shine…or at to least enable you to put your HAZMAT suit away.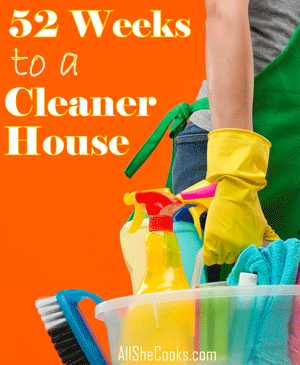 Like many of you, I'm a pet owner. I adore my two dogs and two cats. The fish…not so much, but that's a whole other posting.
Remove Urine
Since, we've had the winter from Arctic Hell, all four of my furries have been spending lots of time indoors. And sometimes they're pretty complacent about going outside to do their business….as in outright refusal, even when I beg, plead and try shoving them out the door. Because of this, I've stumbled downstairs on the occasional morning to find more than a pot of coffee waiting for me. For some reason, the eating area rug has become their designated place to squat when they can't make it outside. It's their way of telling me that it's a cheap looking rug and I should get rid of it.
Rather than tossing out the rug, I've gotten pretty smart about cleaning the stains and eliminating the odors….when they happen. (I hope I'm not making it sound like this is an everyday occurrence at my house.)
Urine Trouble (my pun of the day). Let's talk pee first, and how to remove urine. 
STEP ONE: If you're lucky enough to spot or accidentally step in a warm puddle your pup has left before it's dried and smelling to high heaven, soak up that moisture pronto!
Take an old towel and fold it over a couple times. Place it on top of the stain and then use some Just Dance moves on it, jump up and down repeatedly, stomp on it, grind your foot back and forth into the towel. The goal is to press the towel into the wetness to soak up as much of it as you possibly can.
Oh, and please wear shoes…unless you enjoy stepping into urine soaked things. (I'm not judging.)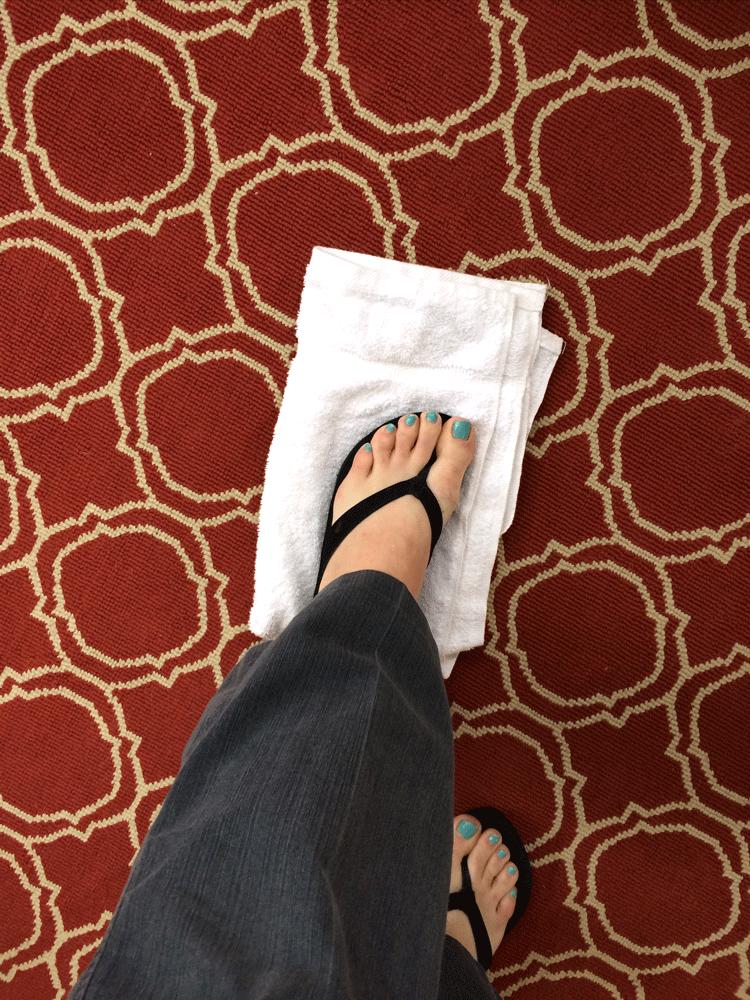 STEP TWO: Mix one part vinegar to three parts hot water and pour it liberally all over the stain.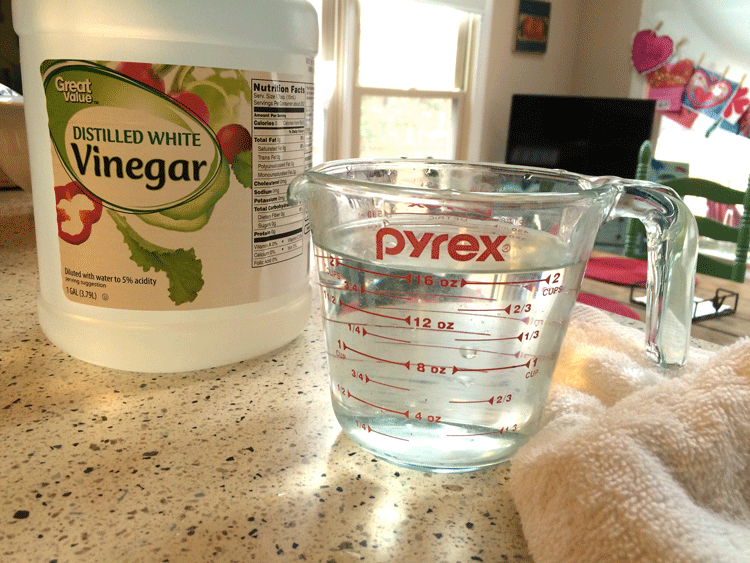 I mean really soak it. Let the vinegar work its magic for about 10 minutes. (If you have hard wood floors underneath, make sure to dry the wood after the stain removal process. You don't want to treat the rug and ignore the floor beneath. That could have really bad results.)
STEP THREE: Grab another towel (a clean one). Fold it like the first one. Place it on the vinegar soaked stain and do your blotting dance again to absorb the moisture.
STEP FOUR: Take out your trusty box of baking soda and sprinkle it all over the stain. It's great for absorbing residual moisture and odors. Let the baking soda dry and then vacuum the area thoroughly.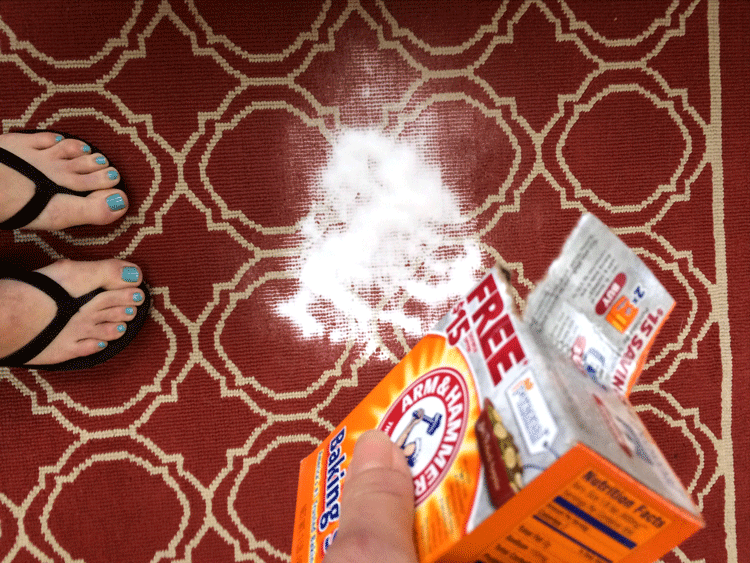 You may have to repeat these steps a couple times. I've tried several products such as Odoban, which promised to work urine smell removal miracles, but fell short of impressing me. I've always gone back to vinegar.
If you discover an old urine stain by playing "what's that smell," start your stain removal with STEP TWO from above. I've tried the black light trick for locating old urine, but it didn't work for me, even though I followed the steps perfectly. Maybe the rug I was examining was black light resistant. I don't know, but the light didn't show anything. However, my nose told a different story.
*** In one desperate case, when a stain had set in for a ridiculously long time before being discovered, I resorted to taking the rug outside, draping it over my deck railing and basically flooding the heck out of it with a garden house for like 20 minutes. (Please don't try this with just any rug. Mine was tough berber and could take it.)
Dog Poop Removal
STEP ONE: By all means, put on rubber gloves or at least plastic bags on your hands and discard whatever feces you can pick up. (If you hate being wasteful and are into up-cycling, consult Pinterest for some feces-related crafts.)
STEP TWO: Spray the area with stain remover like Shout or Oxy Clean (whatever you prefer). Let it sit for five or ten minutes.
STEP THREE: Mix together a teaspoon of dish detergent with two cups of hot water. Then with a scrub brush, really work the detergent mixture into the rug. Scrub, scrub, scrub!!!! Keep scrubbing until you can't see anything left of the stain. (Let's hope it goes fast.)
To get rid of the odor and soak up remaining moisture, follow STEPS TWO through FOUR of the urine stain removal process above.
The following two tabs change content below.
Angela Weight is an award-winning journalist, blogger and somewhat motivational speaker, originally from Wrightsville, Georgia and currently living in Richmond, Virginia. Her laugh-out-loud accounts of life's ironies and irritations can be found on her blog angelaweight.com aka
Sanity Waiting to Happen
. You can also find Angela on
Instagram
and
Pinterest
.
Latest posts by Angela Weight (see all)