Ridding Countertops of Bacteria – Best Household Cleaning Tips
Getting Rid of Grime and Bacteria with Organic Measures
Countertops have to be tough.  They get a lot of things tossed at them, between food prep, food photography sessions, stacks of dishes in preparation for serving food and loads of groceries when we get in from the store.Not to mention, they are often used as a catch-all for many other things that we bring in the house, in between our
decluttering
sessions, that is. They get a workout. It's good to
have an all-purpose cleaner on hand to clean as you go
.
All-purpose cleaners are great to have on hand when you don't have supplies on hand to make your own
glass cleaner
or to
clean the refrigerator
. I normally use vinegar, but if I'm out, organic all-purpose cleaner would also work.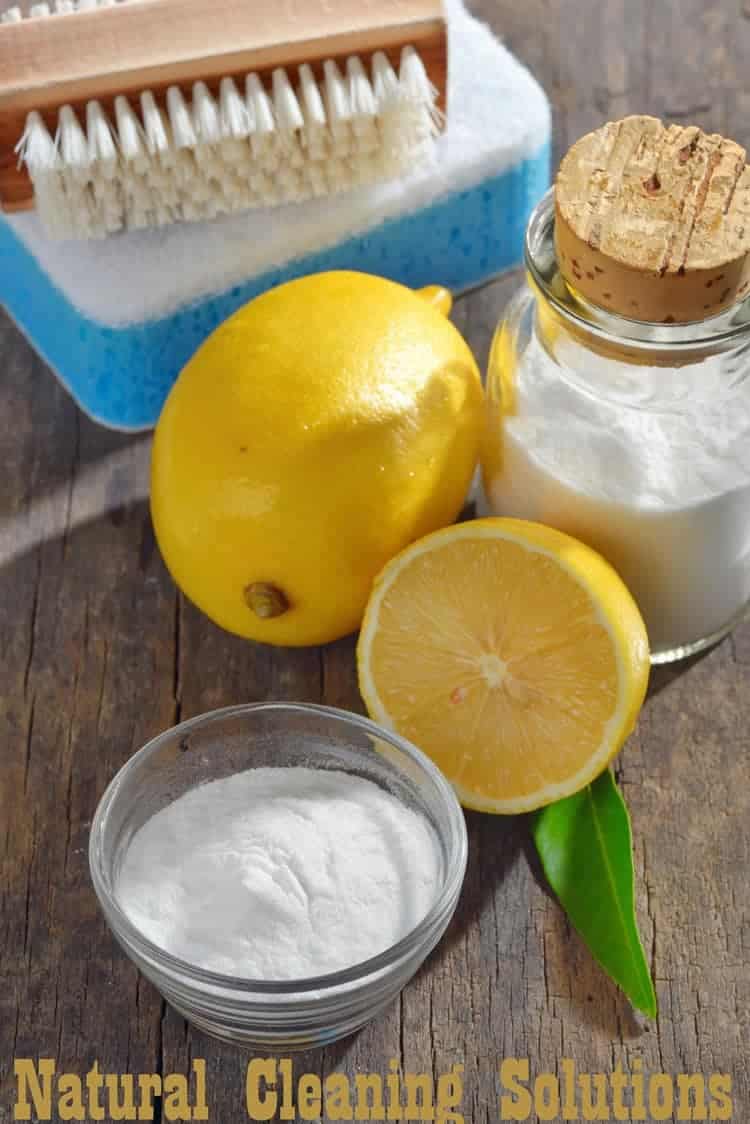 Best Way Clean Granite Countertops and Other Surfaces
Think of all the bacteria that lands on your counter.  There is a lot of it.  From food prep to trace dirt that gets left from grocery backs and miscellaneous items that are put on the counter to sticky fingers and cut flowers–there are a ton of ways that bacteria ends up in your kitchen.  And while cleaning dishes in the dishwasher takes care of bacteria on those items, the countertop is something else.
Bacteria and grime in the kitchen are the number factor in spreading germs that have the potential to make your family sick. To reduce that potential, make sure you keep countertops free of things that could cause harm to your family – and that includes toxic cleaning supplies.
Think about it: when you use cleaning solutions with chemicals to clean your countertops, there is a chemical residue left behind.  Just like the transfer of germs, people can touch the surface that has chemical residue on it and bring it up to their mouth, nose or eyes. The residue can also come into contact with food on the counter.
Organic Countertop Cleaning Solution
You can find organic all-purpose cleaning solutions quite easily.  They are designed to clean a variety of surfaces, including your countertops, as well as coming in a pleasant scent so you can breathe easy in the kitchen.
You also want a cleaner that's gentle on your surfaces. You can have that with an
all-purpose countertop spray
that comes in a variety of scents. You can get basil, lavender, 
grapefruit
 and more. The vegetable protein in the cleaners helps keep kitchen odors at bay.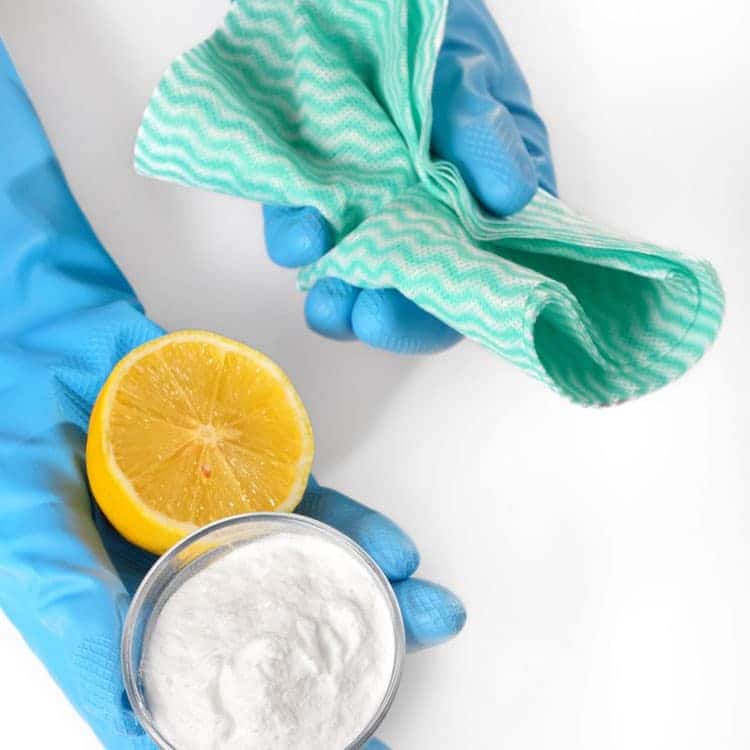 Best House Cleaning Tips
Find an organic all purpose cleaner to reduce the number of household cleaners you have.  You can easily use an organic all-purpose cleaner that does the job of cleaning both kitchen and bathroom counters.
Quick spills can be troublesome, especially in the kitchen when dealing with uncooked meat, or like that time I spilled my favorite
Kielbasa Chili
.
You'll want to keep a disinfectant on hand
–this can be as simple as an organic disinfectant wipe or a washcloth with dish soap and water.
When dealing with stains such as a scuff mark, you can use an
organic cleaning solution that contains corn starch
to get it out.  Cleaners with this ingredient also do well at getting ink stains off of surfaces, which is something that unfortunately happens all too often. Using a cleaner that has coconut oil and cornstarch will solve the trick. If you have other stains or trouble areas you need cleaned, check out our
cleaning hacks
.
The following two tabs change content below.
Latest posts by Jessica McCoy (see all)