This is a sponsored post written by me on behalf of Klement's Sausage Company for IZEA. All opinions are 100% mine.
Making a delicious meal with Smoked Sausage is one of my favorite ways to toss together an easy no-hassle meal. That's because we're using an ingredient that is already fully cooked. That makes it easy to incorporated into a recipe without having to spend time cooking the meat separately.
We have to say, when you have a meal that looks this good, you'll want to gobble it up. There is really no way around it.
Good food, mixed with good company to eat it up with? Those are the perfect ingredients for a match made in heaven.
So get cooking, because we're pretty sure you're going to be ready to dig into this dish.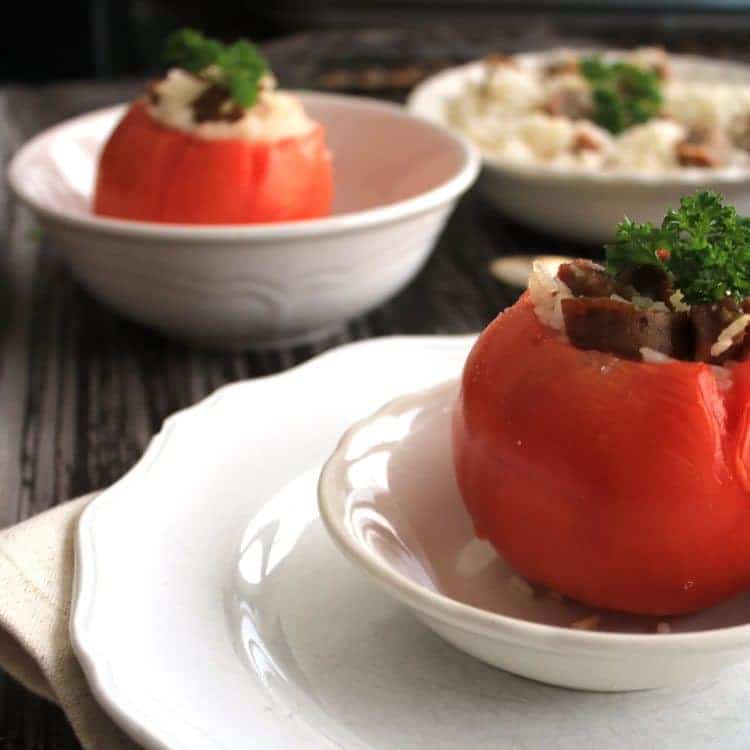 We whipped up tasty Tomatoes Stuffed with Rice and Klement's Sausage Company Smoked Sausage. They were out of this world delicious. Not to mention SO easy to make.
You could add in complicated spices to enhance the flavor and really switch up the taste of the recipe. However, we decided to stick to classic salt and pepper. Salt and pepper never let us down and also deliver the perfect blend of flavor.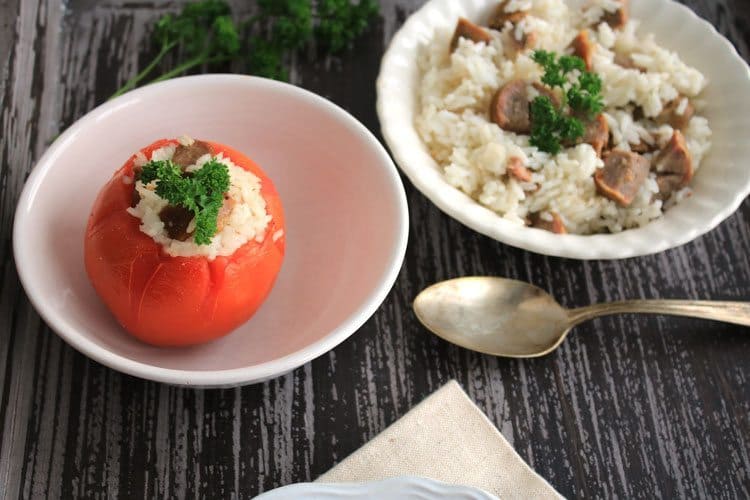 Old World quality and robust flavor of Klement's Sausage makes this recipe worth trying all on its own. Add in baked tomatoes with rice and you've got a winning combination.
Recipe Preparation for an Easy Dinner Solution
We prepared a few tomatoes by rinsing them off and then scooping out the core and some of the tomato pulp. This made for the sausage and rice stuffing that we made for this recipe.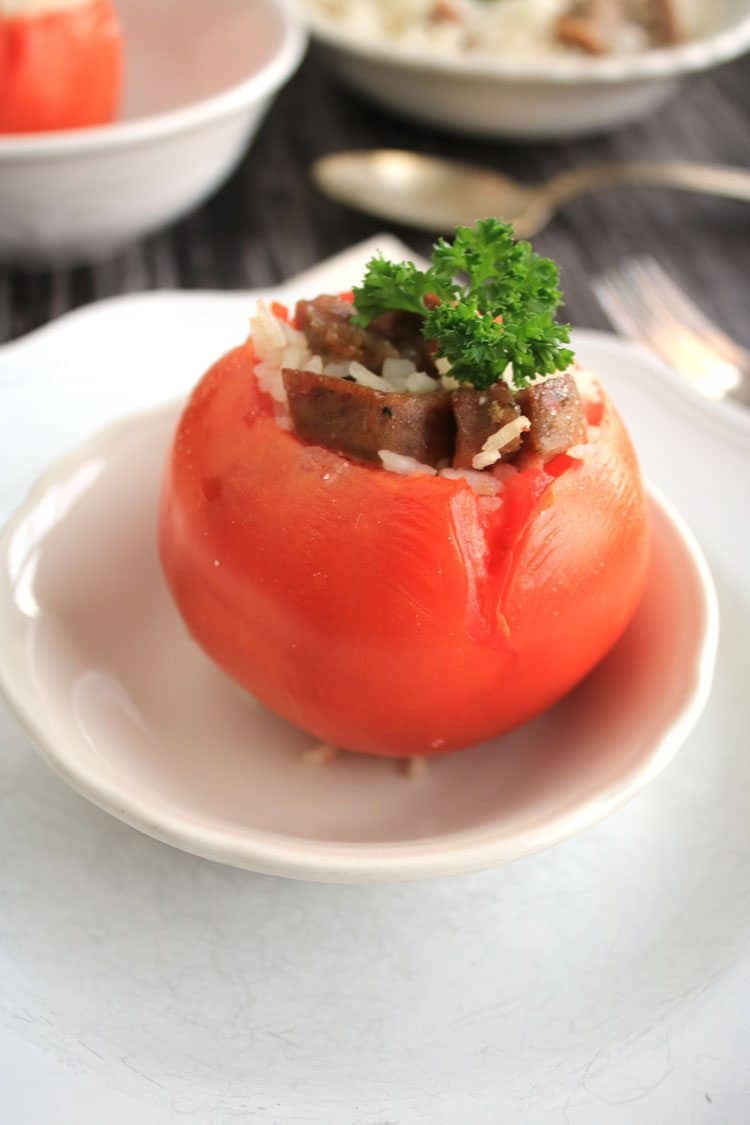 Okay…game point.
We just so happen to live in Wisconsin–and we're working with a brand that just so happens to be in Milwaukee, Wisconsin. So, this recipe was created in Wisconsin using products made in Wisconsin. LOVE. Love. LOVE.
One of our favorite recipes is Stuffed Peppers, probably because it is a traditional recipe that has been passed down. Stuffed Tomatoes was an easy twist to take.
This recipe would be an AMAZING way to use up some of your garden tomatoes if you are fortunate enough to have a bountiful crop. If not, its easy enough to go to the store any time of year.
Love tomatoes? You'll love this recipe.
Bringing family together with good food is what its all about, and with this recipe, you'll do exactly that. Because it's all kinds of yum.
Print
Stuffed Tomatoes Recipe – Sausage and Rice Stuffed Tomatoes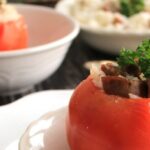 Ingredients
3 tomatoes
1 cup rice, prepared according to package instructions
3 links, Klement's Italian Smoke Sausage
Instructions
Preheat oven to 350.
Cook rice to package instructions. Chop up sausage links.
Mix together prepared rice and sausage. Add salt and pepper to taste.
Rinse tomatoes, core and scoop out some of the pulp with spoon to make a tomato bowl.
Stuff tomatoes with rice and sausage mixture.
Place in baking dish and bake for 20 minutes.
Variations: top with Mozzarella cheese or bread crumbs.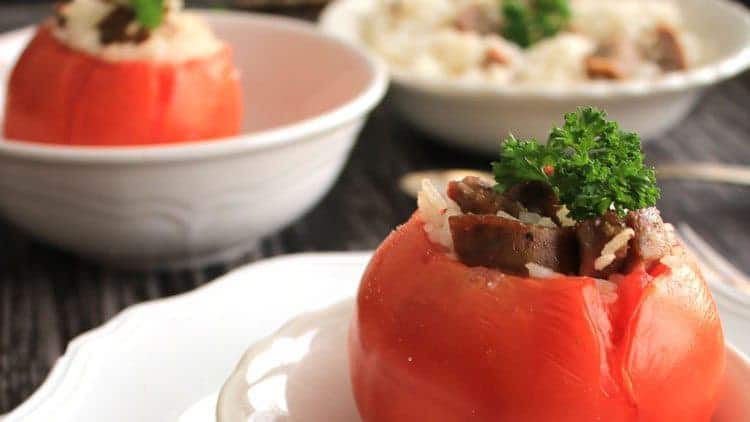 When a recipe comes together so easily–and with simple ingredients that is often the case–it's something to rave about. We loved the idea of this recipe because tomatoes, whether garden fresh or purchased at the store, are so flavorful.
Add in a few delicious tidbits like sausage and seasonings, and you know you're going to have a fantastic meal.
We're pretty big on a rice around here, so using rice as one of the ingredients was a no-brainer. You've got a sticky ingredient pulls everything together and makes the consistency just come together–well, that screams a winning combination in our book.
The following two tabs change content below.
Latest posts by Jessica McCoy (see all)