Best Recipe Scotcheroos Peanut Butter Deliciousness
Scotcheroos are on of those bar recipes that I can gobble up. Bite after chewy, delicious bite. Ah…easy bar recipes.
We mixed up this batch of Scotcheroos peanut butter chocolate sweetness up at the cabin on our trip to Northern Wisconsin. If you have never been up North–that place in Wisconsin where lazy days are a way of life and lakes scatter the map, you really should go.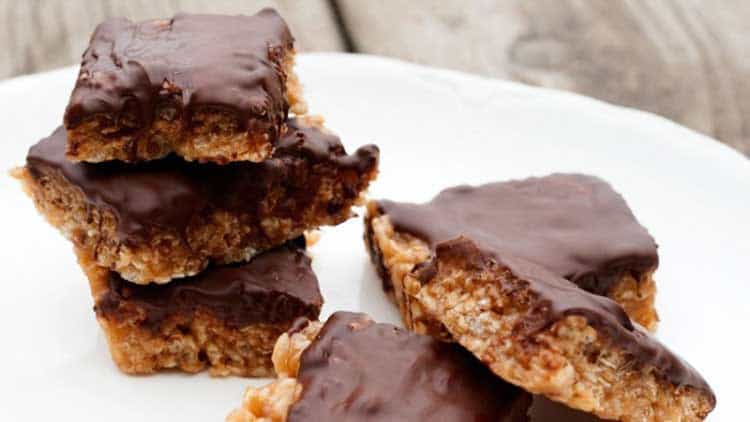 How to Make Scotcheroos
You know we like easy recipes here, and this is one of those easy recipes that you'll want to make again and again. Simple bar recipes are like that.
It's kind of like how much we love Snickerdoodles around this house. Or Peanut Butter Cheerios Bars.
And yes, even Coconut Pecan Bites–because when you can whip up a fun and tasty snack in a very limited amount of time, that's exactly our kind of recipe.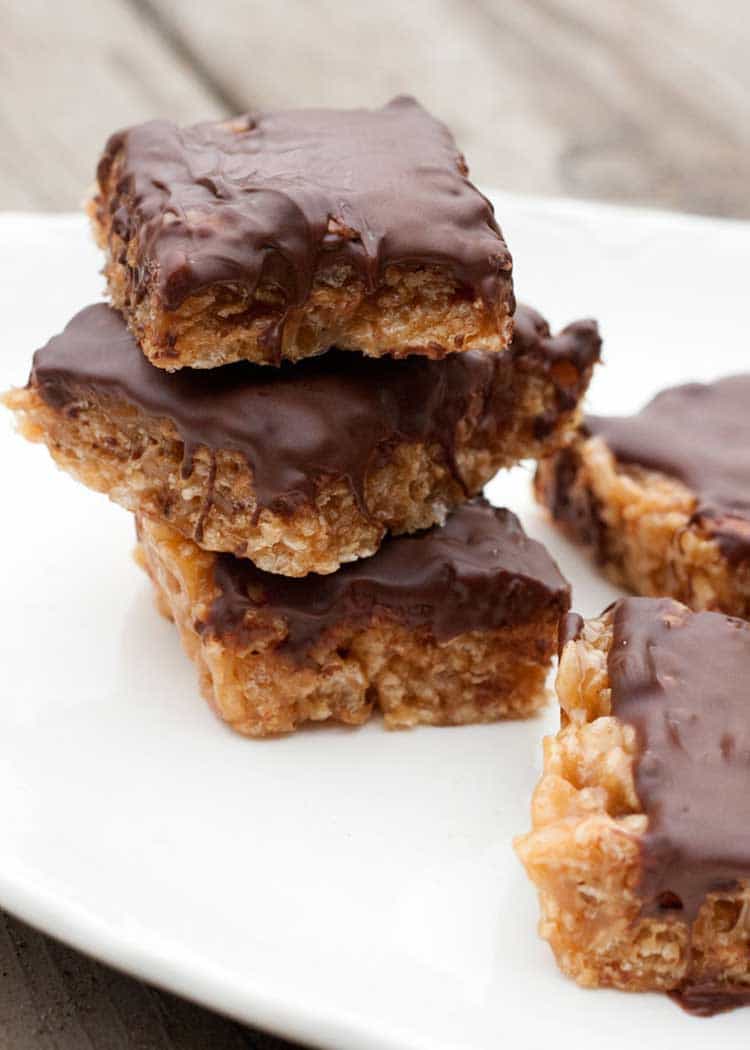 Gotta Love Rice Krispies Scotcheroos
Making sweets using cereal is one of the best ways to use cereal that you find on sale. It's a double win, because you get to eat up a cereal that you love–a cereal that is good for you–and you get to mix it up into a yummy recipe.
And let's face it, any recipe that includes chocolate is a huge winner.
Personally, I absolutely LOVE chocolate, and this is one of those gold star recipes that rates high in everyone's book.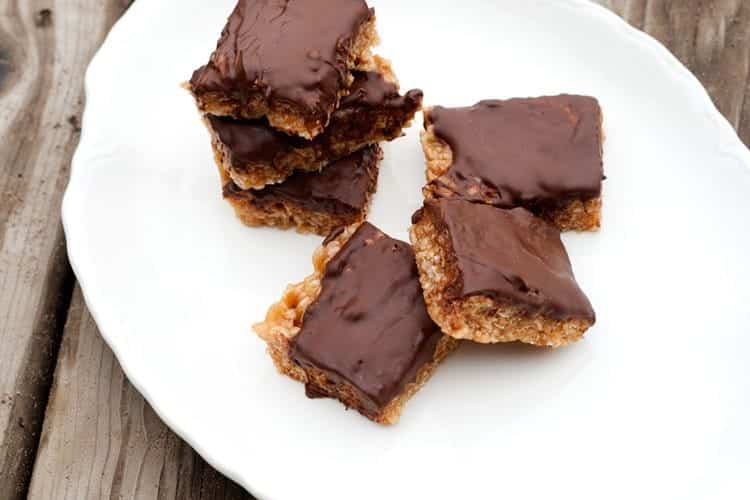 Make Dessert for a Crowd
Looking for a dessert to bring to a potluck? Maybe something sweet to share with your friends?
The thing about Scotcheroos is that they are kind of addictive. It's pretty hard to stop at just one of these delicious treats. Trust me, I know.
Last summer I was introduced to these fantabulous sweets for the first time.
Hard to believe, I know.
And like I said before…one of those yummy recipes that you'll want to make over and over again.
I know I do. Because cereal treats are utterly amazing. Always.
Print
Scotcheroos- Peanut Butter, Chocolate–Delight!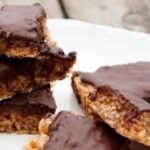 Ingredients
1 cup white sugar
1 cup light corn syrup
1 cup peanut butter
6 cups crispy rice cereal
1 cup semisweet chocolate chips
1 cup butterscotch chips
Instructions
Butter a 9×13 inch baking pan.
Over medium heat, stir sugar and corn syrup, and heat until it reaches a rolling boil. Then, remove from heat, and add in peanut butter.
Stir in the rice cereal until well mixed. Pat down into baking pan.
Melt chocolate and butterscotch chips in glass bowl, heating for 30 seconds at a time and stirring in between.
Spread melted chocolate over the top of the bars. Chill until chocolate has hardened and then cut into squares.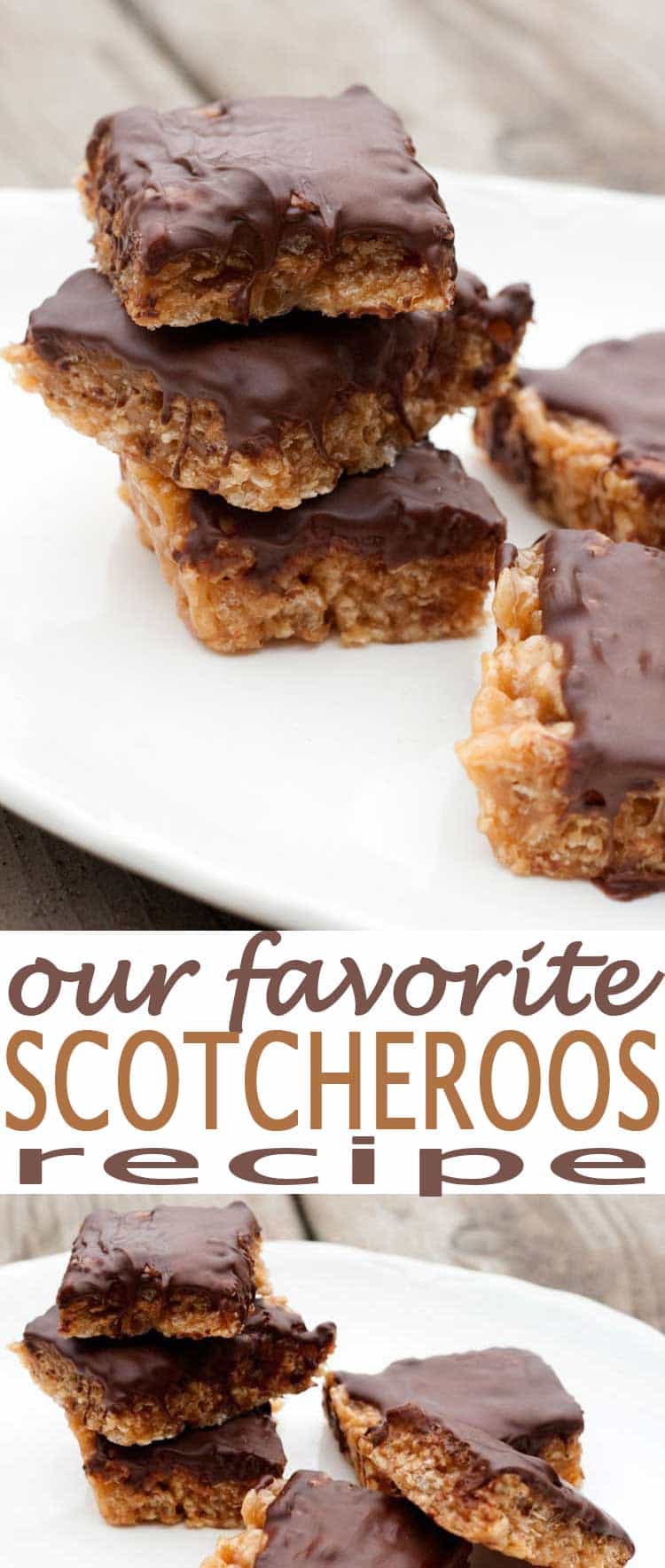 Save
Save
The following two tabs change content below.
Latest posts by Jessica McCoy (see all)