Many recipes have been made to prepare this cookie, and they each differ slightly from each other. This makes it quite difficult to decide the best recipe to follow to prepare a delicious and appealing sea salt chocolate cookie.
Chocolate chip cookies are just one of those delicacies you cannot do without.
Are you planning to attend your friend's birthday party? Do not forget chocolate chip cookies.
Are you looking to fill a gift basket with confectioneries? What better items to include than chocolate chip cookies?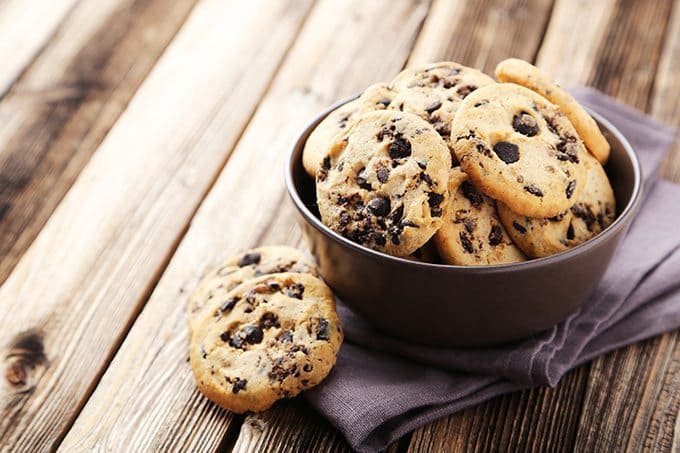 But you cannot always buy chocolate chip cookies every time you crave their taste, which is almost all the time–so what you can do about this?
Easy–get a sea salt chocolate chip cookies recipe to help you prepare as many cookies as you want and do not forget to store some for breakfast.
Below is a step-by-step procedure for making chocolate chip cookies.
Sea Salt Chocolate Chip Cookies Recipe
As always there are several things that you need to carefully consider when preparing these cookies. These include:
Using packed sugar. Packed brown sugar is recommended because it helps you to get cookies that are soft and a dough that is slightly chewy.
The extract from vanilla provide a sweet aroma to the cookies and hence its importance in our recipe. Vanilla extracts are available in varying strengths, so it is crucial to know the strength of the aroma you are using so as to use the right quantity.
Avoid the chocolate from the stores. Make sure you chop the chocolate yourself. The chocolate you get already chopped from the shops will have an artificial taste to it and also if you chop it yourself you will be getting less processed chunks.
In addition to the cookie vanilla and the chocolate chips, you can also enhance the taste of your chocolate cookies by using other cookie add-ins. An example of the other add-ins includes oats or coconuts.
Let's Make Your Sea Salt Chocolate Chip Cookies
With this recipe, you will get a tender cookie that is teeming with chocolate and dash sprinkled sea salt. I hope you find this recipe enjoyable because it is my personal favorite. Before I discovered this recipe, I had tried many other recipes for sea salt chocolate cookies, but none of them seemed to have quite the taste I wanted.
After a thorough research of trial and errors, I finally got it right.
If you find this recipe amazing, don't hesitate to recommend it to a friend. Always feel free to share your opinions about this recipe, and you can drop your suggestions on which areas you think we can modify to make our cookies even tastier.
Print
How to Prepare Sea Salt Chocolate Chip Cookies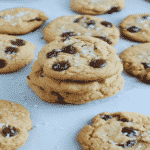 Ingredients
1/2 cup of unsalted butter, soften this at room temperature
1/4 cup of raw sugar-alternatively you can use granulated sugar
3/4 cup of brown sugar, ensure it is packed
1 egg
1 teaspoon of vanilla extract
3/4 teaspoon of baking soda
1/2 teaspoon of salt
1 3/4 cup of all-purpose white wheat flour
150 – 200 grams chocolate, personally chopped into bite-sized
3/4 cup of chopped nuts
1/2 teaspoon salt
Sea salt
6 tablespoons of canola oil
2 tablespoons of pure honey
Instructions
Once you have all the necessary ingredients as indicated above, it is time to start preparing your chocolate chip cookies. Ensure you follow the instructions as given below to ensure you get crunchy delicious cookies:
Preheat the oven to 180 degrees C (355 degrees F).
In bowl or mixer, mix the canola oil, the brown sugar, and butter. Do this on medium speed and ensure the mixture is well blended.
Add honey, eggs, and vanilla extract and continue to stir until the mixture blends uniformly with a fluffy texture to it.
In a different large bowl, mix the white wheat flour, baking soda and salt (not the sea salt). Stir the mixture until it gets uniformly blended. (Alternatively, you can decide to combine this mixture directly into the mixer containing honey, eggs, and vanilla mixture.)
Add the contents of the two bowls together, one with the sugar, egg, vanilla and honey mixture to the flour, baking soda and salt mixture.
Having chopped the chocolate chips, add the chunks into the mixture and stir to almost uniformity.
Onto a cookie sheet, scoop and drop cookie dough using a tablespoon. The dough on the cookie sheet should be approximately 2 tablespoon sized mounds. Place these mounds of cookie dough at a distance of 2 inches apart.
Sprinkle 1/8 tablespoon of the sea salt over the batch and then gently press the sprinkled salt into the cookies.
Place the cookie batches into the preheated oven and bake at 180 degrees C (355 degrees F) for about 8 to 11 minutes. (Alternatively, instead of timing the oven, you can observe as the cookie gets baked and remove it when the chocolate melts.)
Cool the baked cookies on a wire tray and enjoy.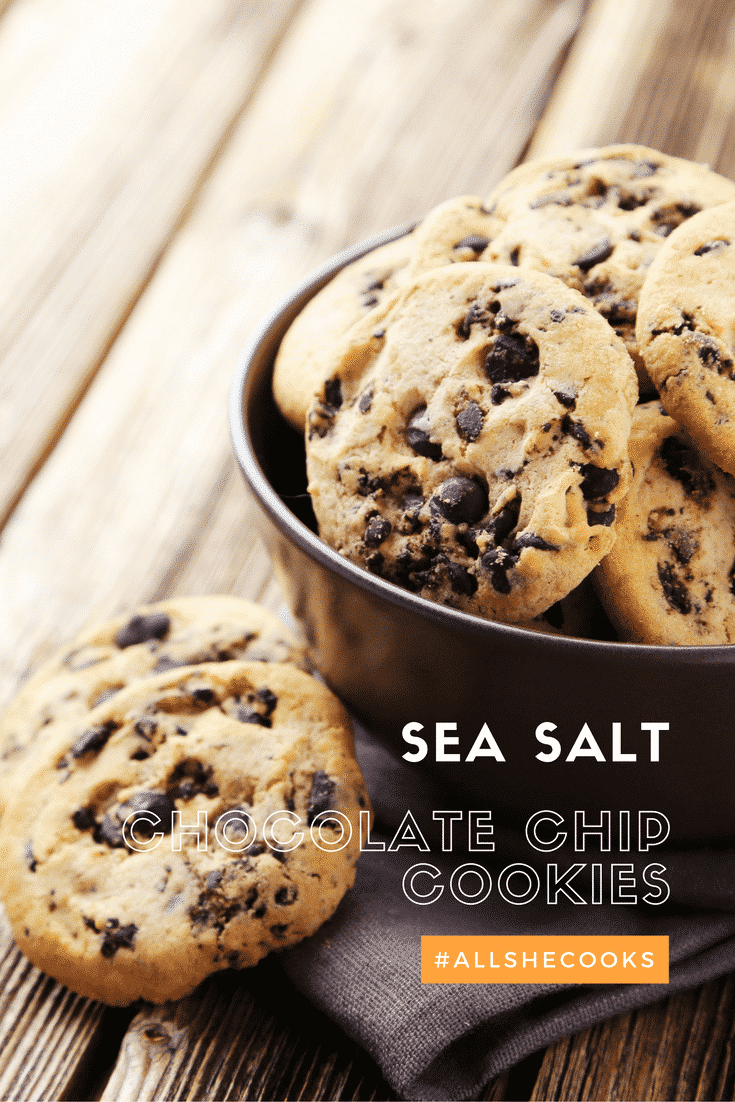 The following two tabs change content below.
My name is Nicole Lucas, I am the main editor of
NoMealNoHealth
and moreover I am a mother to an 7 year old angel, and me and my husband regularly have cook-offs in our kitchen for fun. I would love blog about healthy food/drink, tips & tricks that will help you bring happiness to your family.
Latest posts by Nicole Lucas (see all)