This shop has been compensated by Collective Bias, Inc. and its advertiser. All opinions are mine alone. #YesYouCan #CollectiveBias
Shredded chicken recipes are our favorite because they are easy dinner solutions.
Who doesn't like an easy dinner solution? I'm pretty sure that we all do. Just like we enjoy a kitchen hack now and then.
Today, we're bringing you one of our favorite (as well as amazingly delicious and easy to make) barbecue shredded chicken recipes. We're talking about a sandwich that is so flavorful that I'm literally salivating right now just thinking about taking a bite of another one of these bad boys.
We're also showing you a couple kitchen hacks that you'll want to save to your list of tricks, because these hacks will make your life so much easier!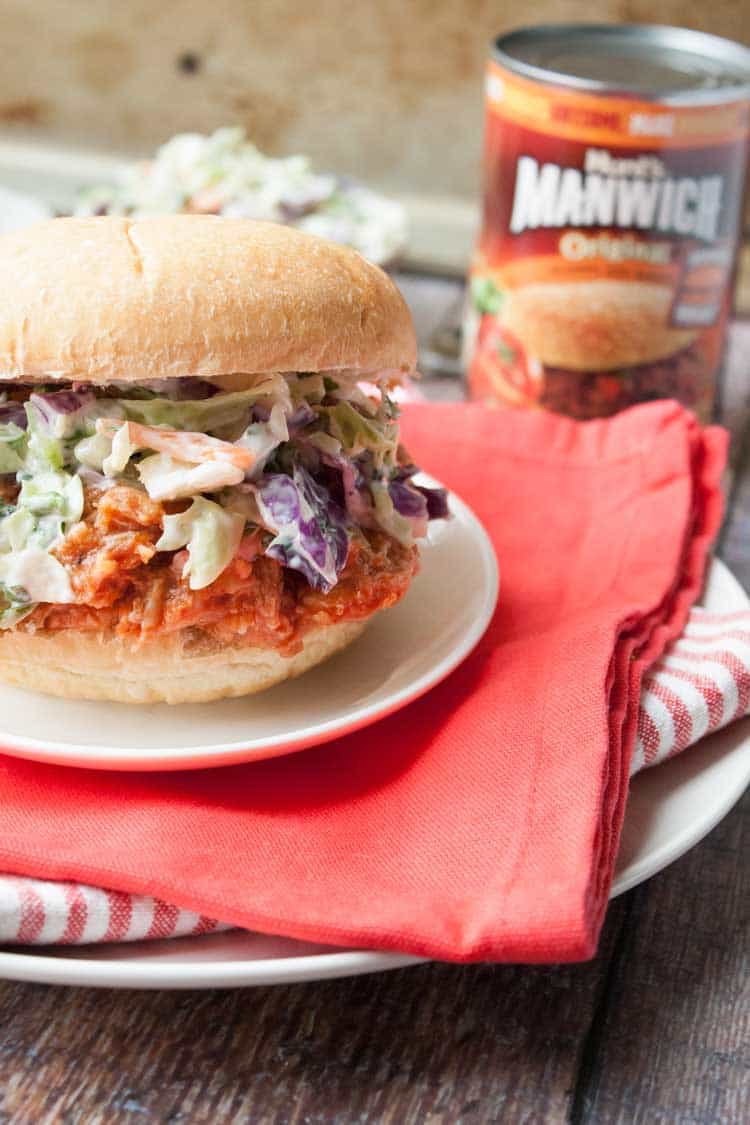 Kitchen Hack – Shred Chicken with Mixer
No lie–shredding chicken just got easier! If you haven't seen this kitchen hack before, you're in for an eye-opening moment of clarity. Think about all that time you've spent shredding chicken…and now take a look at this and realize that you could have been doing it all differently.
[bctt tweet="Kitchen hack: shred chicken in a mixer in under 20 seconds!"]
All you have to do is put your cooked chicken into your favorite mixer, turn it on and watch it go to work.  It will quite literally shred chicken in under 20 seconds.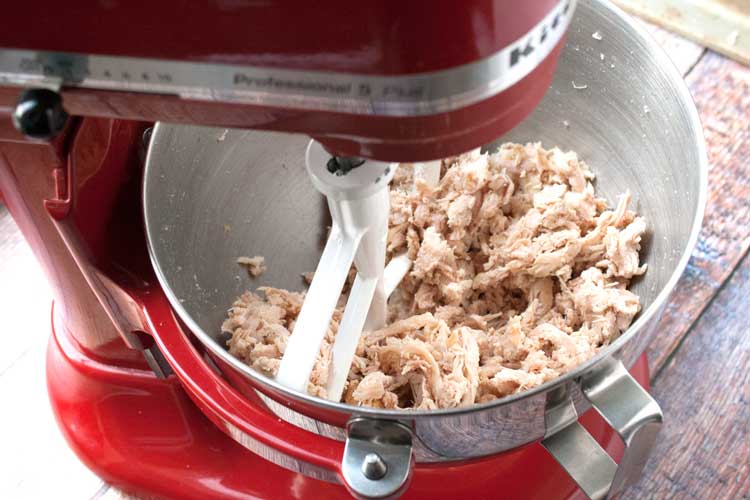 Let's face it. This is a great hack to have on hand and gives you meal solutions for busy family meals. Don't have enough time in the day and need to get dinner on the table quick? This little mixer chicken shredding hack allows you to cut minutes off meal prep and get dinner on the table faster.
[bctt tweet="Make BBQ Pulled Chicken Sandwiches with Slaw in less than 10 minutes. Get the recipe here!"]
Try shredding chicken in your mixer tonight with our favorite barbecue chicken sandwich recipe. Dinner will be full of fresh ingredients and on the table in under 10 minutes. Now, that's something to be proud of.
Make Shredded Chicken Sandwich Recipe
We've created a simple and delicious dinner using MANWICH (a ConAgra product), and a few other simple ingredients like fresh produce and baked goods. This wholesome dinner is easy to make and much healthier than running through a drive thru on the way home.  Save time, money, and feel good about what you're eating and feeding your family with this delicious down home barbecue meal.
[bctt tweet="Because #MANWICH isn't just for beef. #YesYouCan "]
Mix rotisserie shredded chicken with a can of MANWICH, heat it up in the microwave for a few minutes, and its ready to load on to sandwich buns. And just look at that barbecue chicken. Um, good!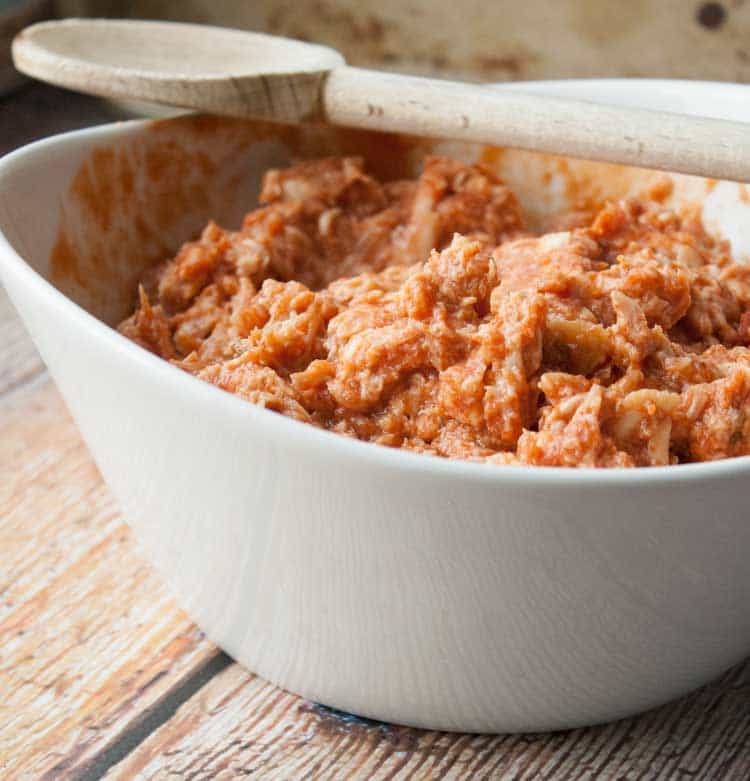 I headed to Walmart late in the evening after going to see a movie at the theater with my daughter. Let me just tell you–shopping at Walmart that time of night is wonderful. I was in and out of the store within ten minutes and thankfully stuck to my list.
Being able to buy ready to use ingredients like from Fresh Produce and The Bakery at Walmart makes cooking and meal planning easier for evenings when I just want to curl up in a blanket on the couch and watch a little television.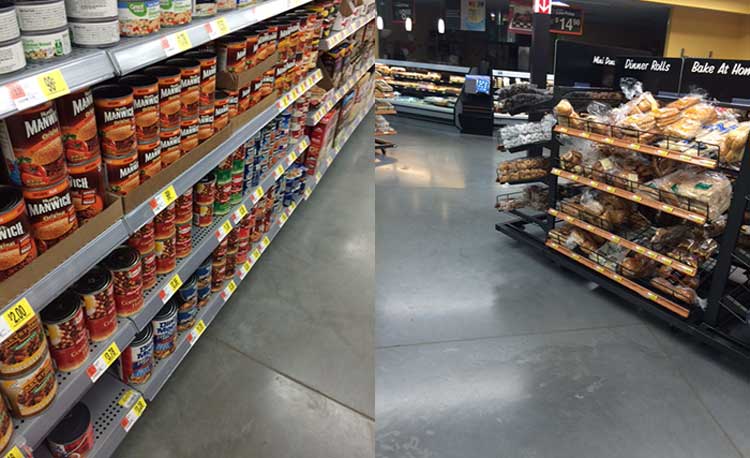 #YesYouCAN Make Dinner Easy Tonight
Five simple ingredients were all I needed to make this delicious shredded chicken sandwich recipe.  The only thing not shown in the picture below is ranch dressing.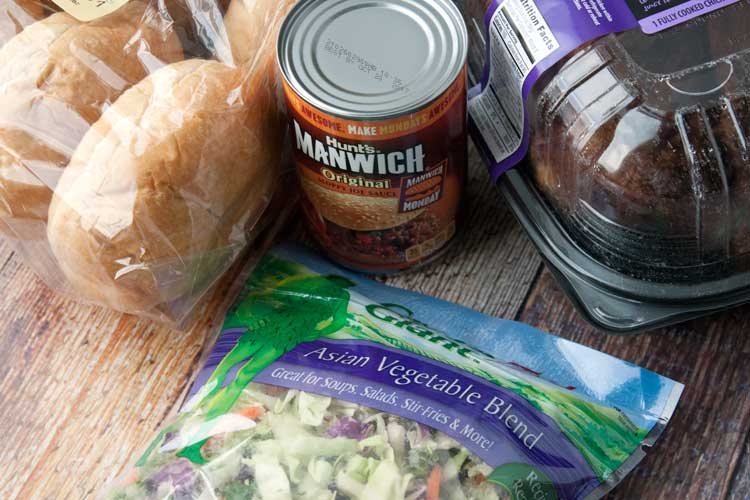 I used the ready-made Asian Vegetable Blend to create a Ranch Vegetable Slaw. I simply added 1/2 cup of ranch dressing to the vegetables, stirred it up and used it to top our sandwiches. Simply easy. Simply amazing.
Barbecue Chicken Sandwich Recipe with Slaw
Chicken sandwiches like this are just plain amazing–I mean, we've got layers of flavor. We're talking a chicken MANWICH easy peasy recipe idea that makes cooking dinner a breeze.
Want to make it even easier? Try our favorite chicken shredding hack…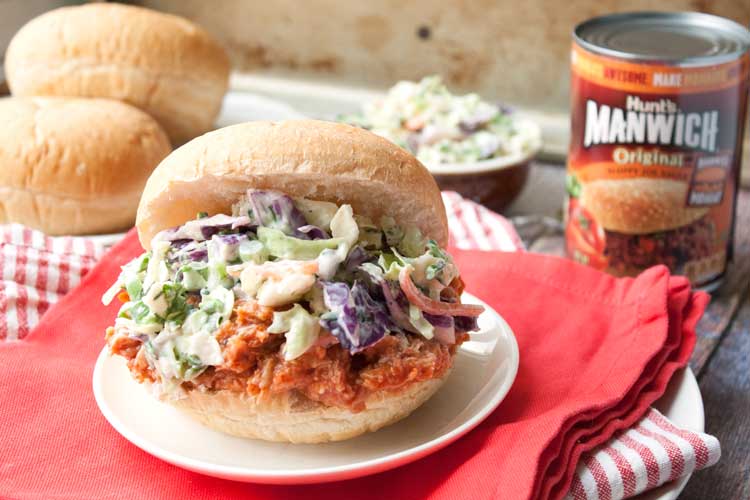 Print
BBQ Chicken Sandwich with Slaw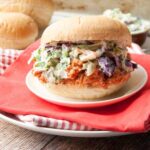 Author:

Jessica

Prep Time:

5 minutes

Cook Time:

3 minutes

Total Time:

8 minutes

Yield:

6

Category:

Sandwiches
Ingredients
1 package sandwich rolls
1 rotisserie chicken
1 15 ounce can MANWICH
1 12 ounce package Asian Vegetable Blend vegetables (produce department)
1/2 cup ranch dressing
Instructions
Remove chicken from carcass, shred in mixer.
Pour MANWICH over shredded chicken. Stir to combine. Microwave in microwavable safe bowl for 3-4 minutes or until heated through.
Mix Asian Vegetable Blend with 1/2 cup ranch dressing.
Top sandwich buns with barbecue chicken.
Spoon vegetable slaw on top of chicken and then top with other half of sandwich bun. Serve with remaining slaw on the side if desired.
Enjoy.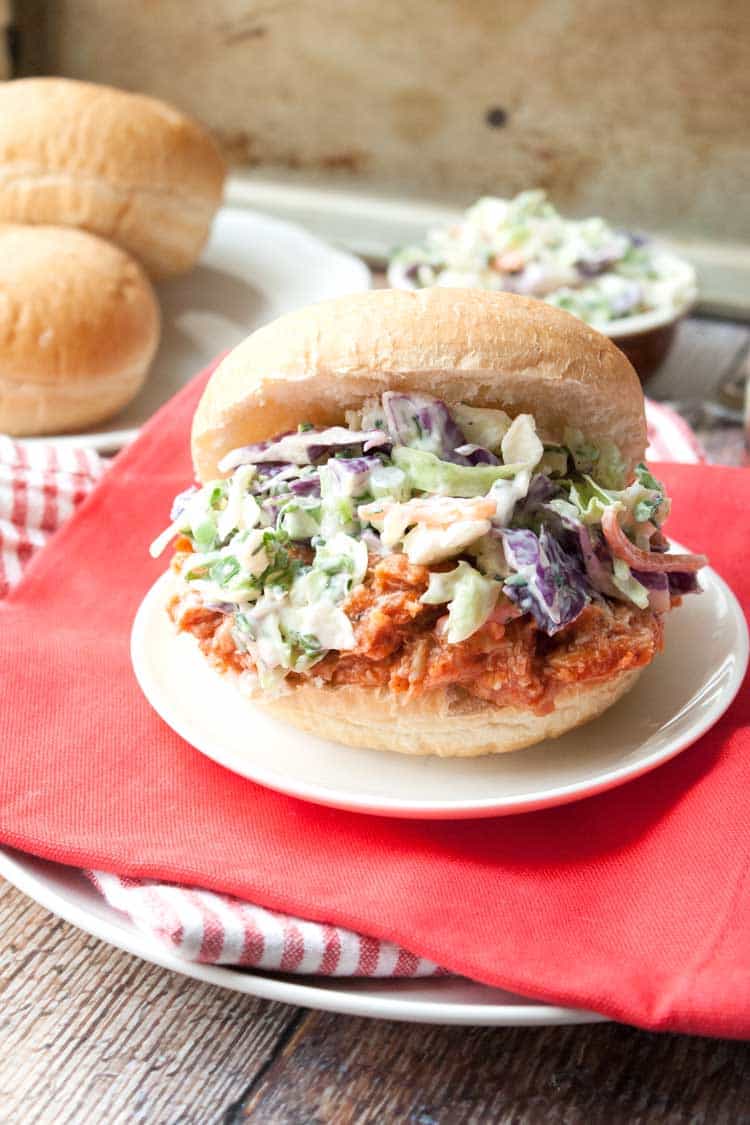 Find more easy to make recipes that are perfect during the cold winter months by visiting this link: Yes You Can Recipes!
You can find more great recipes ideas for quick dinners by following @HuntsChef @ro_tel and @Manwich on Twitter, and @ConAgraFoods on Instagram.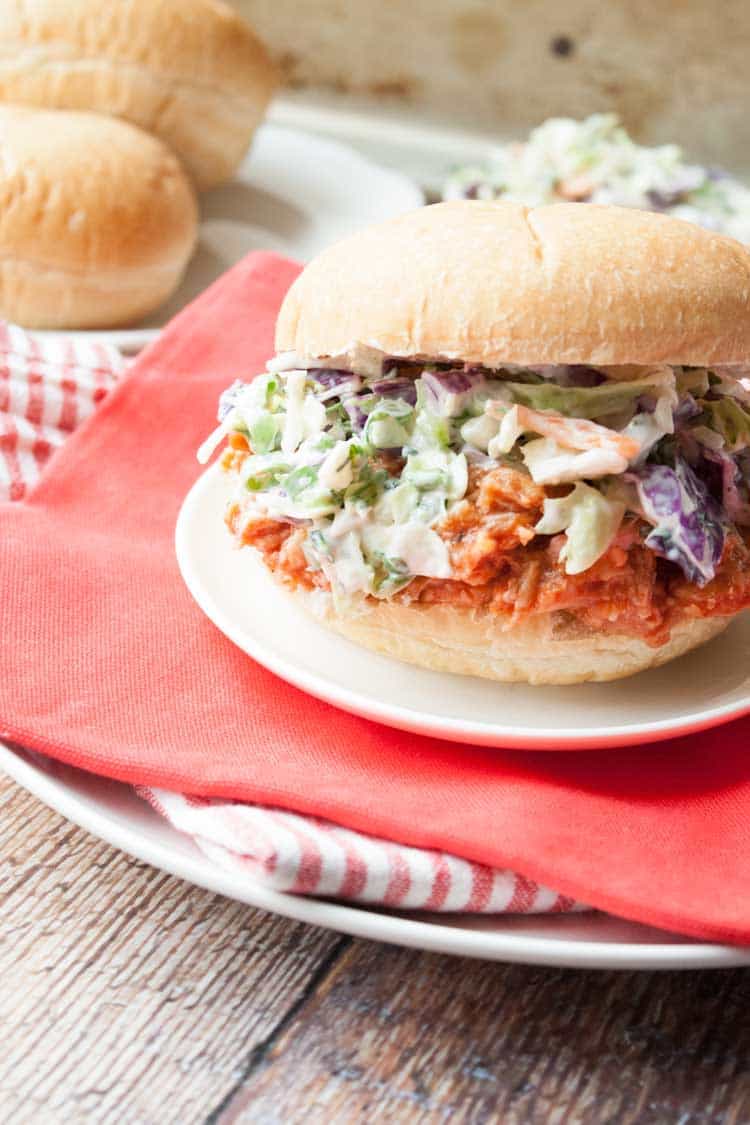 Keep Refrigerator Clean with Refrigerator Shelf Mats
Here is a another quick kitchen hack that will keep your refrigerator smelling fresh and help you clean up spills in the refrigerator even easier.
Shelf liner installation for refrigerator shelves is quite simple.  Wipe down refrigerator shelves so they are clean. Cut liners to shelf size and lay flat over clean shelf. Refrigerator shelf mats are great for obtaining a fresh, clean look.  We found liners that contained baking soda, so they will help to maintain a fresh odor-free refrigerator.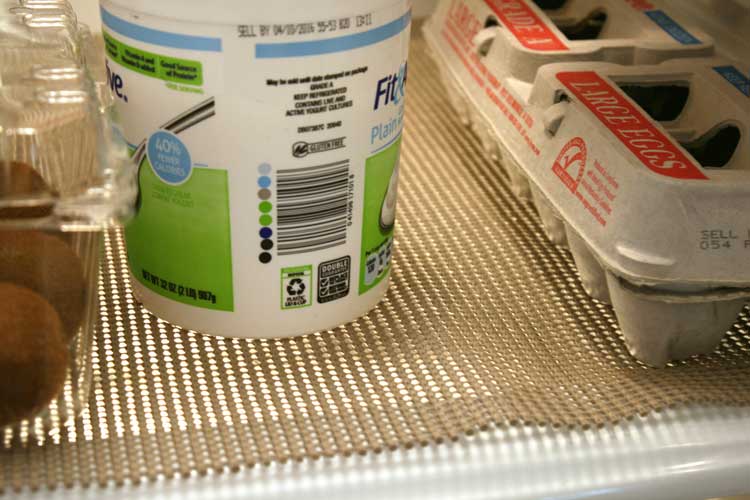 The following two tabs change content below.
Latest posts by Jessica McCoy (see all)