I've been sitting on this recipe for a while now, and I really don't know why.  The only possible reason I could come up with is sheer selfishness.  I mean… if I keep it to myself that means more for me, right?
And, when you look at these pictures of utterly pure delight… S 'Mores goodness delight…you'll have to agree that I might have been on to something in wanting to munch on these goodies all by my lonesome.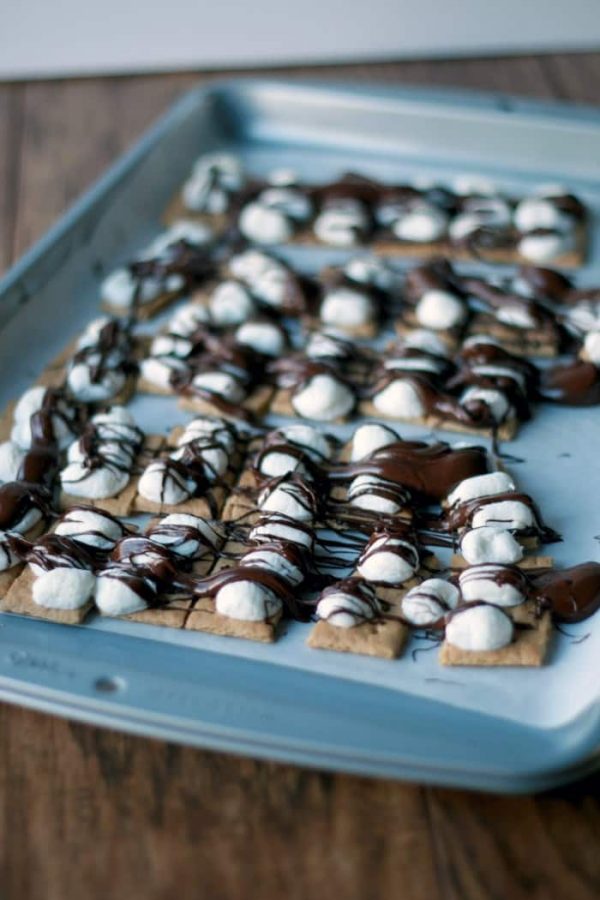 Truly, there has never been an easier snack to make.  Well, one that requires going into the oven and being super simplistic anyway.  If you can break graham crackers (and hello… I believe we all learned that as toddlers if not earlier) then you can make this recipe.  All that is required is breaking up some graham crackers, lining each piece with mini marshmallows, and melting chocolate chips.  See?  Simplistic-to-make heaven on a graham cracker.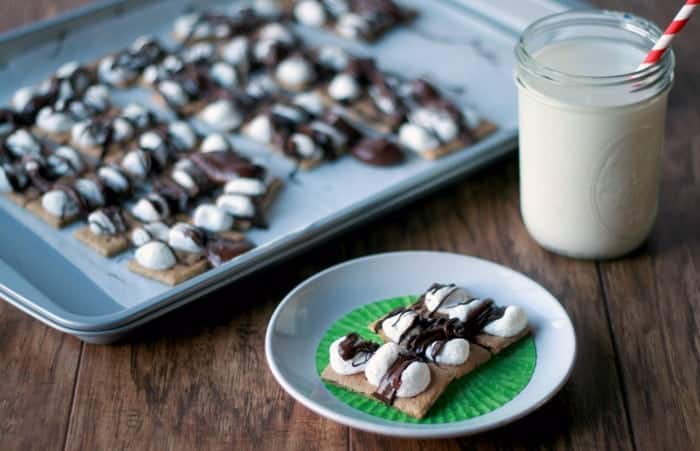 Now, if there is a difficult part in all of this, it comes in the form of resistance.  As in: resist the urge (and it will be there) to lick that bowl of melted chocolate clean.  After all, who really wants to waste chocolate?  You might as well grab a few extra graham crackers and use any leftover chocolate as a dip.  Yup.  You heard me.  Go ahead and lick that bowl clean.  Just use dark chocolate so you can tell yourself its okay.  (Note: moderation, moderation, moderation).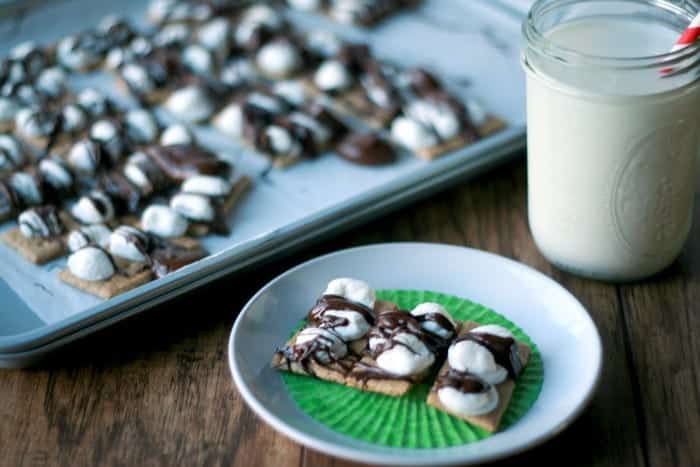 This is one of those snacks that doesn't really need a formal recipe.  Seriously, how hard can it be to throw some graham crackers with marshmallows in an oven (heat to 350), keep on eye on them for a few minutes to see when the marshmallows start to melt (maybe 3-5 minutes), and then take them out and drizzle with chocolate that has been freshly squeezed (ur..um…melted) in the microwave?  In fact, this is so easy I think I'm going to go whip up a batch for an after school snack.
We'll see if there are any left by the time the kids get home.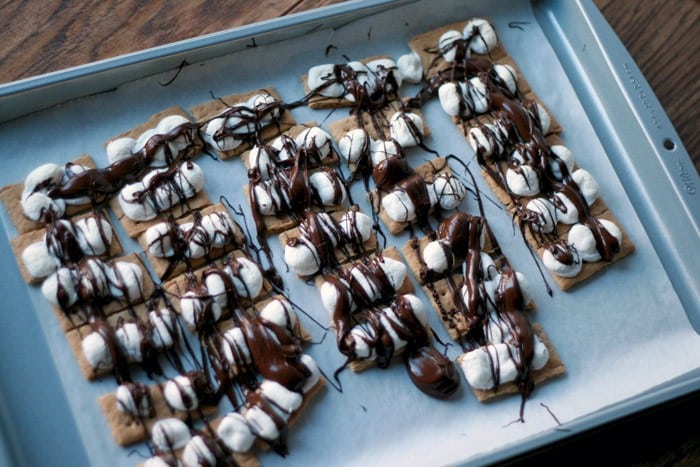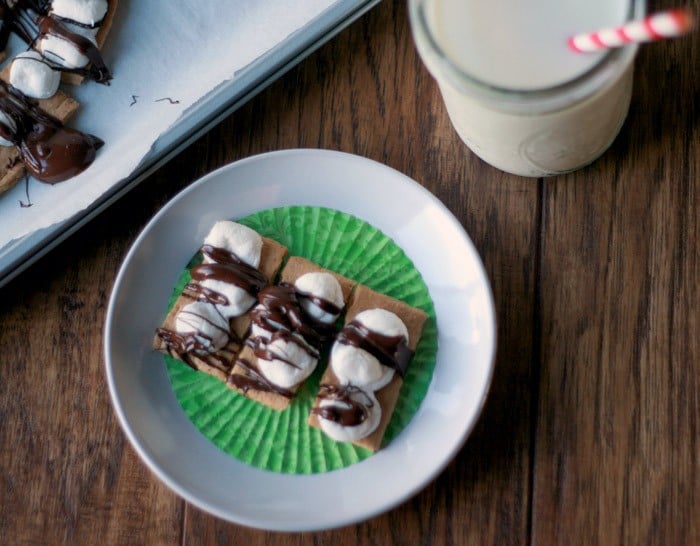 Print
S'mores Bites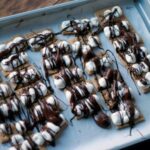 Author:

Jessica

Prep Time:

5 minutes

Cook Time:

5 minutes

Total Time:

10 minutes

Category:

Dessert
Ingredients
1 package graham crackers
Mini marshmallows (3 per piece of broken graham cracker)
1/2-3/4 cup chocolate chips, melted
Instructions
Preheat oven to 350. Break graham crackers into 4 pieces each. Line each piece with 3 mini marshmallows. Bake for 3-5 minutes or until marshmallows are slightly golden and starting to melt. Melt chocolate chips in glass bowl in microwave (one minute, stir, and then 30 seconds, stir- until melted), and drizzle chocolate over graham crackers.
The following two tabs change content below.
Latest posts by Jessica McCoy (see all)