SMORES.  Ice Cream.  Sandwich.  Need I say more?
I mean, if Smores are a summer institution, so is ice cream.  And ice cream smack dab in the middle of a smores (albeit not toasted) is something worth repeating.  Again, and again, and again.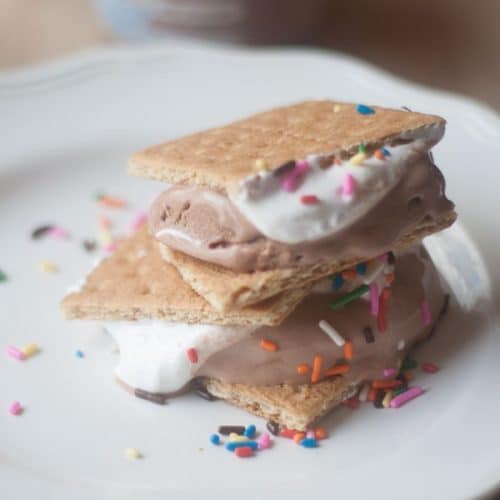 I used Thrive Ice Cream in these Ice Cream Sandwiches.  If you're not familiar with it, Thrive Ice Cream is absolutely delicious.  And nutritious.   Hello!  Did I seriously say nutritious and ice cream in the same paragraph?  You bet I did!
I'll take you straight to the source on this one.  Thrive's website says "THRIVE® Frozen Nutrition is formulated with 25% of the Recommended Daily Intake of 24 vitamins and minerals along with three grams of fiber and nine grams of protein."  Thrive is a great source of extra nutrition.    Case in point, it is perfect for my 13 year old son who is going through a huge growth spurt and was already on the scrawny side.  He picks around at food, even though he needs a ton of calories.  The one thing he doesn't pick at are sweets, so trying out Thrive ice cream made a whole lot of sense to me.
You know what?  He LOVED it.  In fact, everyone in our house gave it a try (and the Smores Ice Cream Sandwiches) and both received a big thumbs up!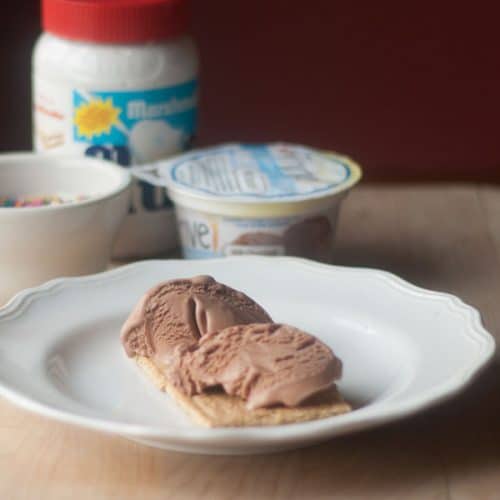 Now, even if you're not trying these Smores ice cream sandwiches with Thrive, you've got to give this recipe a try.  It is super simple, and you only need a few ingredients: chocolate ice cream, marshmallow puff, and graham crackers.  We threw some sprinkles on ours to make them pretty, but that is completely optional.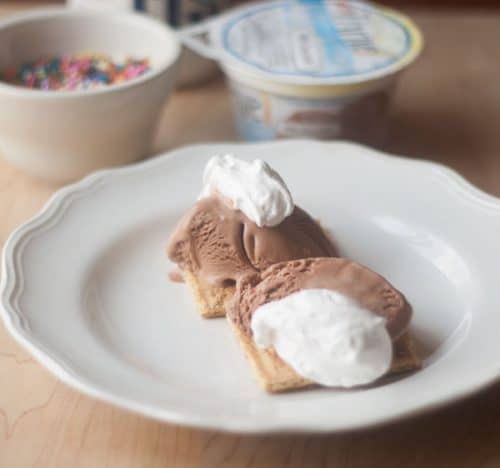 Are you ready to say yum, double yum?  These Smores Ice Cream Sandwiches will do the trick!
Print
Smores Ice Cream Sandwich with Thrive Ice Cream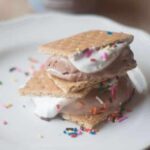 Author:

Jessica, AllSheCooks.com

Category:

Dessert
Ingredients
Chocolate ice cream
Marshmallow puff
Graham Crackers
Sprinkles (optional)
Instructions
Break graham crackers in two (times the number of ice cream sandwiches you plan on serving). Put a spoonful of chocolate ice cream on one graham cracker, and top with a spoonful of marshmallow pull. Top with graham cracker and smash lightly together. Add sprinkles if desired. Serve immediately.
(Disclosure: I received samples of Thrive ice cream for review purposes.  All opinions in this post are my own.)
The following two tabs change content below.
Latest posts by Jessica McCoy (see all)