The Holiday Season is all about making memories with family.  A big part of my childhood holiday memories comes in the form of creating delectable treats in the kitchen with my mom and my sister working side beside me.
We'd make a whole slew of holiday cookie varieties–in a bigger quantity than any one family of four really needed to make.  But, part of the fun was in being indulgent–and we did eat our fill of our favorite holiday recipes–but more often than not, if we were visiting family for the holidays, we would end up sharing them with my mother's large family.
Snowball Cookies are the perfect cookie for the holiday season.  They're simple and light.  No need for fancy frosting and decorating here, because the powdered sugar snow delivers all the embellishment that is needed in the form of a winter wonderland deliverance.
Do your favorite holiday traditions take place in the kitchen?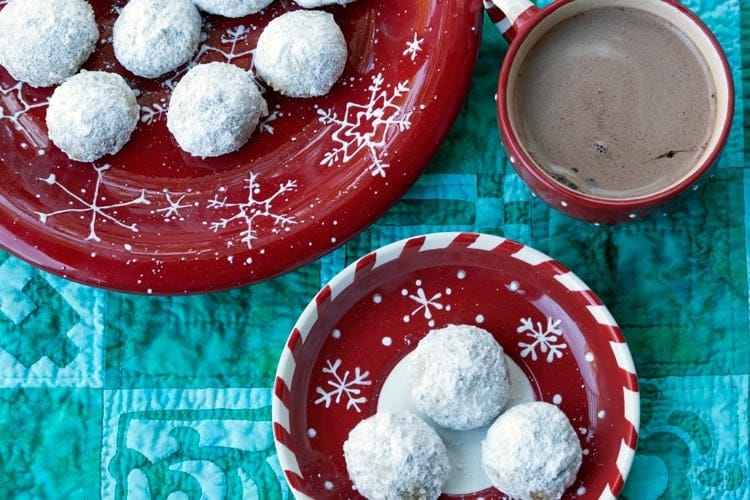 As I often do with these things, I put my own spin on a classic Snowball Cookie recipe that I've made on and off over the years and added a bit of crushed up peppermint candy cane and peppermint extract.  There's nothing like a bit of holiday flavor, and candy canes offer just that.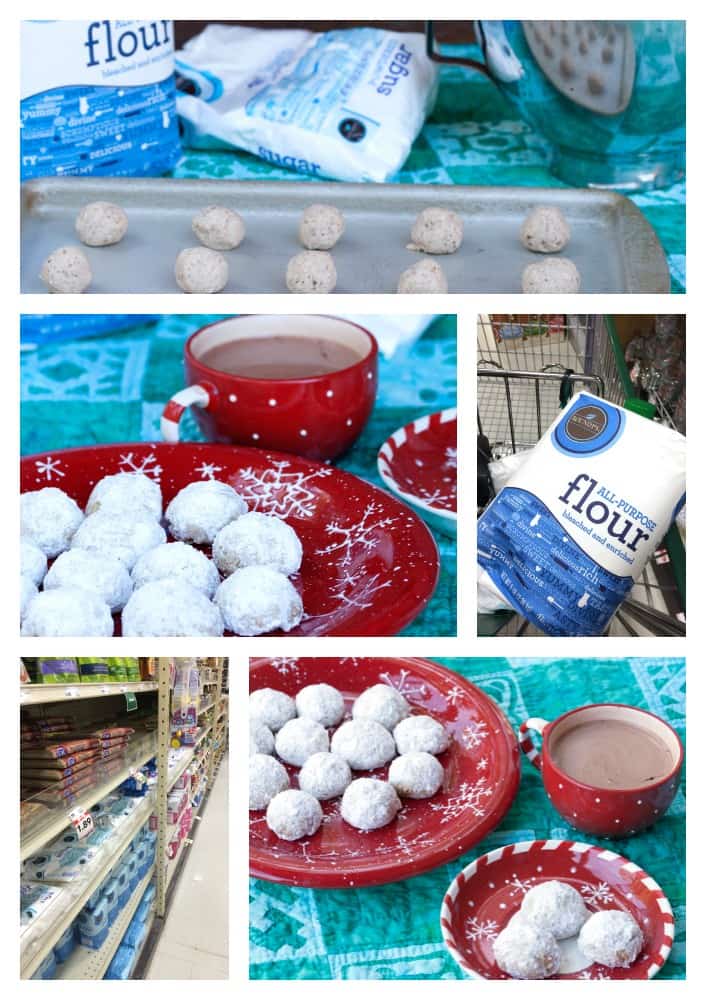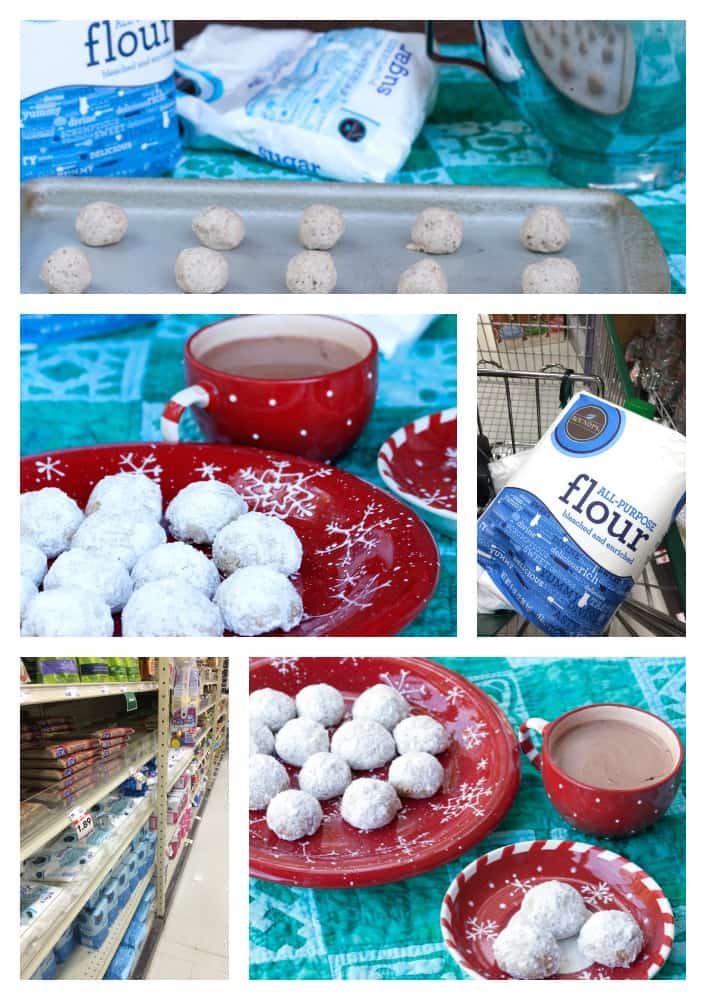 It's a pretty big list and my cart is always pretty much loaded when I'm done with it, but when I'm done I know that I have everything on hand that I need for our holiday meal and Christmas recipes.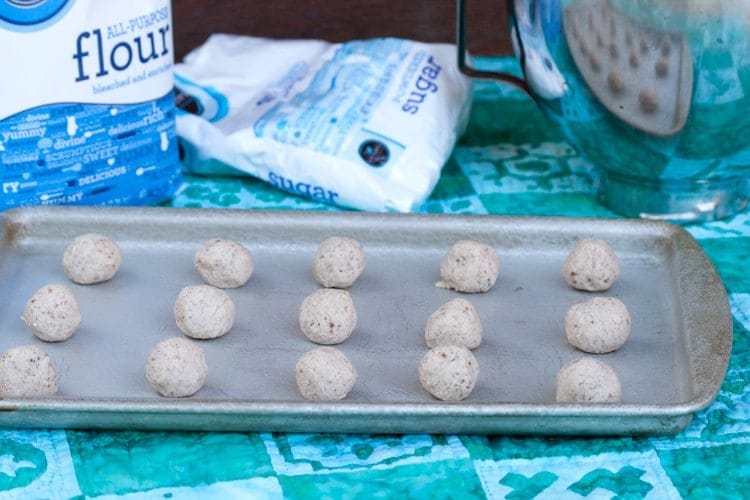 We've always started making Christmas cookies pretty early around here.  Many times it's even before we put up our Christmas tree.  There is something about the aroma of cookies baking in the often wafting from the kitchen that just beckons the holiday spirit to take over.
Our family has a tradition of enjoying a plate of home-baked Christmas cookies while trimming the tree.  I'm really fond of the lemon bars my mom used to make every year, and the Golden Thumbprints.  We had Viennese Sugar Twists, a candy cane cookie, and of course… we always decorated sugar cookies.  I'm sure I'm leaving some other delicious recipes, but those are the Christmas treats I remember most vividly.
I've shared my holiday traditions with you; I'd love to hear about yours! Leave a comment sharing your family traditions.
Print
Snowball Cookies- a Time Honored Holiday Tradition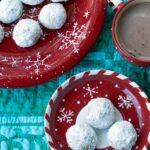 Ingredients
1 cup butter, slightly softened
1/4 cup sugar
2 cups flour
1/2 teaspoon vanilla extract
1/2 teaspoon peppermint extract
2 cups pecans
2-3 regular size candy canes, crushed in pieces
Powdered sugar
Instructions
Preheat oven to 325.
Cream butter and sugar. Incorporate flour and then add next four ingredients.
Form into one-inch balls and then bake for 25-30 minutes. Remove from oven and coat in powdered sugar while still warm. Let cookies cool, and then coat them in powdered sugar a second time.
Serve and enjoy!

The following two tabs change content below.
Latest posts by Jessica McCoy (see all)