Okay, so… if you've been around All She Cooks very much at all you know that we like to keep things easy. As in, why go through a big ole hassle of spending hours in the kitchen when whatever you're cooking is going to be gobbled up in about 5 minutes or less anyway? Which is an excellent reason to make a Southwest Breakfast Skillet Recipe.
Our exceptions to spending a ton of time in the the kitchen preparing food would be reserved for two occasions: holidays and parties.
Since breakfast is neither holiday nor party, we decided to come up with a hearty recipe that is ready in just about 5 minutes and can be adapted into a breakfast to go.
Southwestern Breakfast Skillet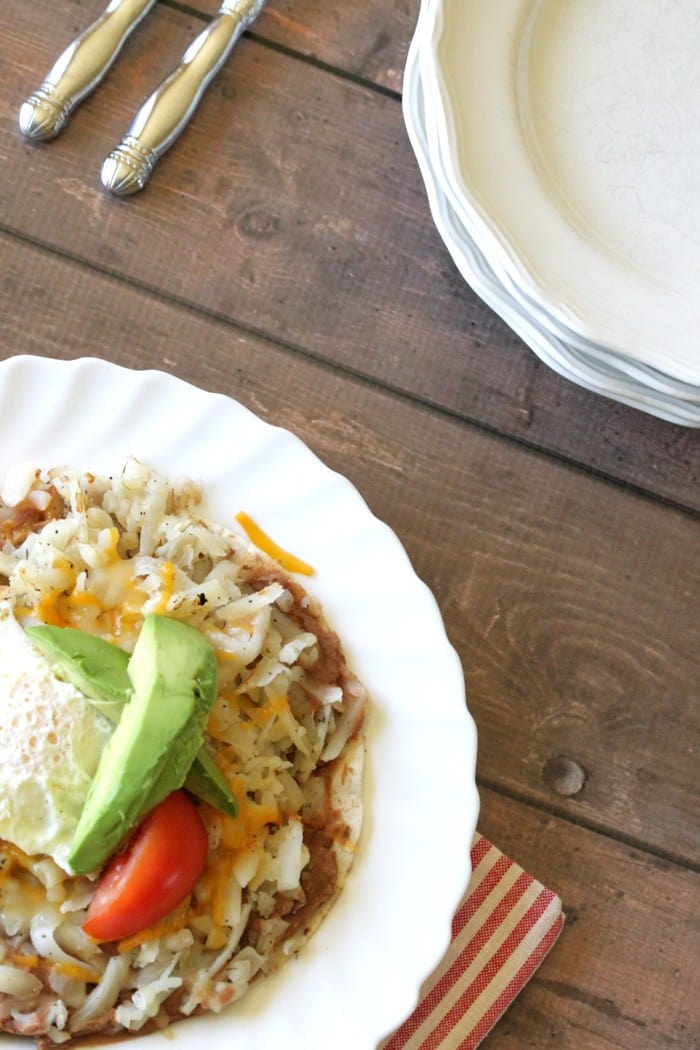 We are a potato loving family, but making hash browns from scratch in the morning is just not a realistic option for us. Maybe if I were more of a morning person, but as it is, I find it hard to get up with much time to spare for making a wholesome breakfast from scratch. Life is like that.
I've found that Simply Potatoes fresh potato line is the perfect alternative. They are made with real ingredients and never frozen, and I love finding food that is fresh, fresh, fresh! Not having to peel or shred anything when I'm half asleep and not caffeinated? Well, that is a huge bonus I'm not walking away from any time soon!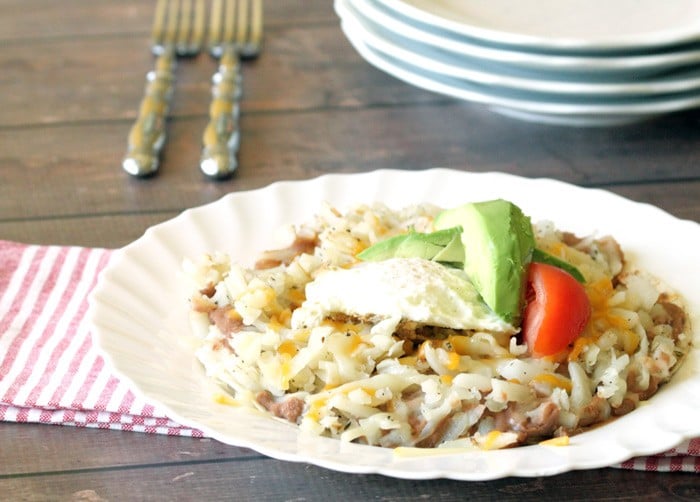 Southwestern Breakfast Skillets are SO easy to make and use just a few simple ingredients like your favorite Simply Potatoes hash browns. I used Garlic & Herb because my family loves those flavors. Other than that, you'll need : flour tortillas, re-fried beans, an egg, and shredded cheese.
Looking for a to-go option? Make the skillet breakfast into a breakfast burrito! Easy Peasy!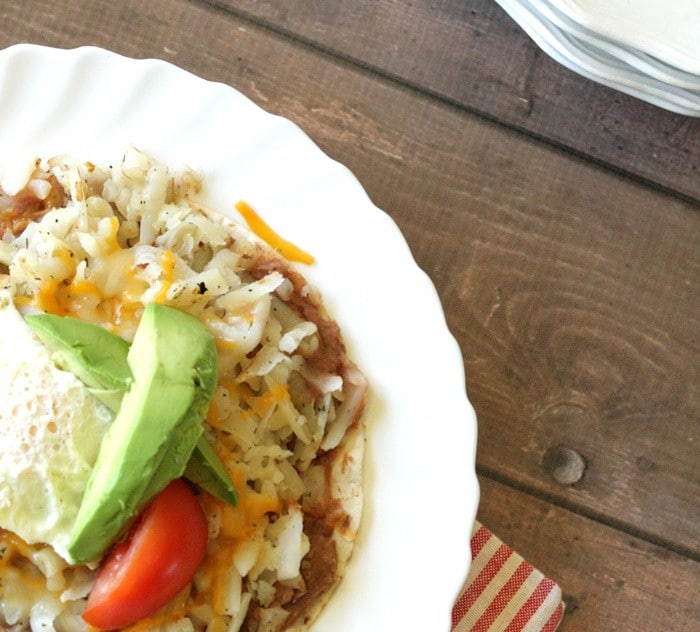 Print
Southwestern Breakfast Skillet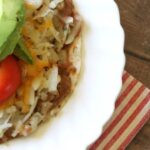 Ingredients
Refried beans
Simply Potatoes hash browns (we like these because they are not frozen)
Flour tortillas
Shredded cheese (Mexican blend)
Avocado
Hot sauce
Instructions
While the hash browns are frying up in a skillet over medium heat, spread refried beans over a tortilla. Scoot cooked hash browns to the side of the skillet, and place tortilla with beans beside the hash browns so the tortilla and beans can get warmed up.
Remove heated up tortilla from the pan and place on a plate. Top with hash browns. On top of the hash browns, place an egg cooked over-easy and some shredded cheese. Serve with avocados, tomato, and hot sauce.
The following two tabs change content below.
Latest posts by Jessica McCoy (see all)